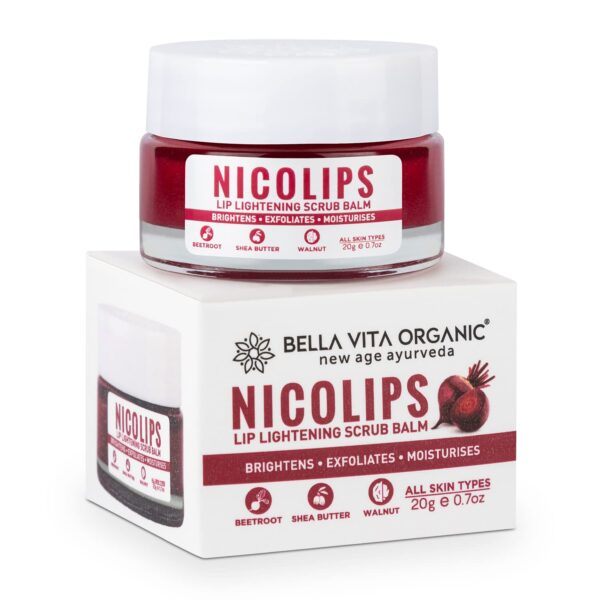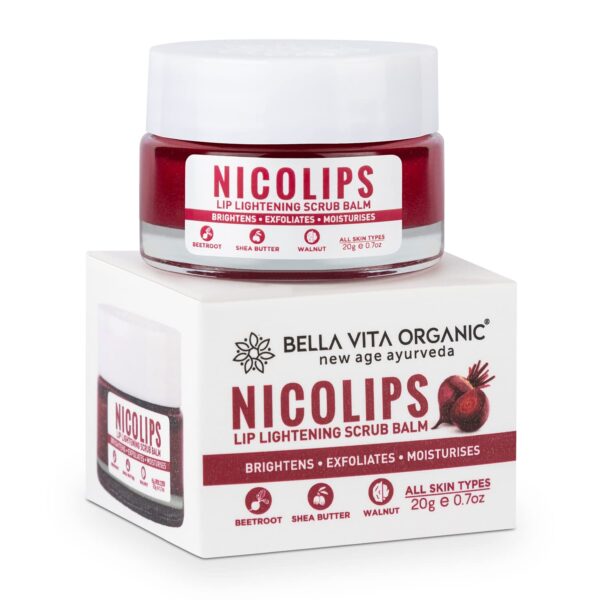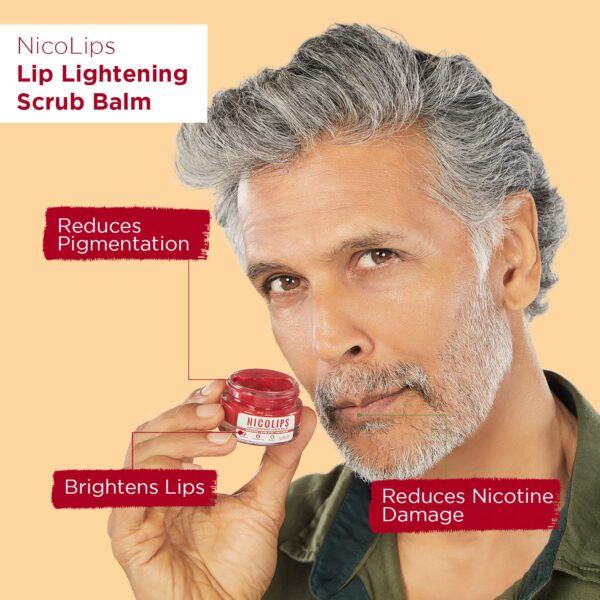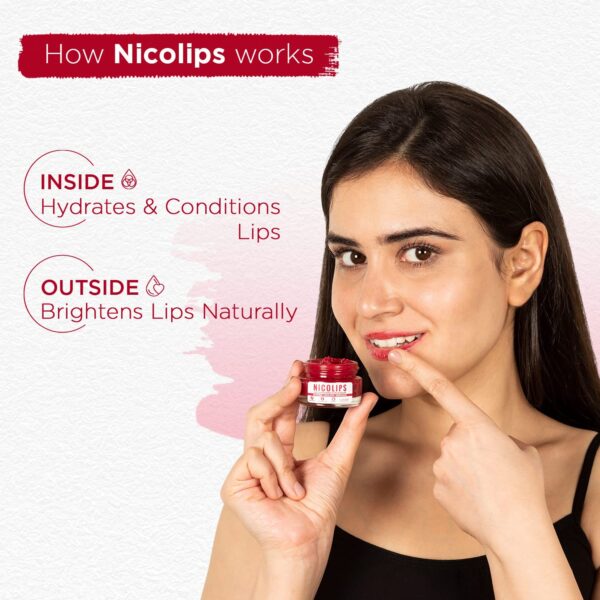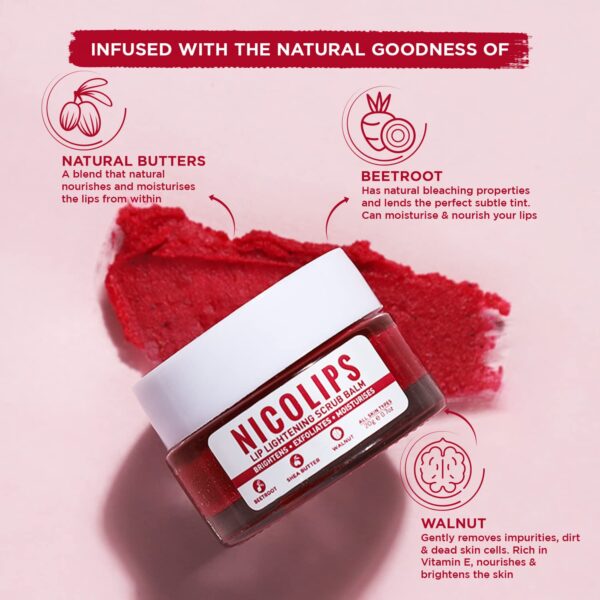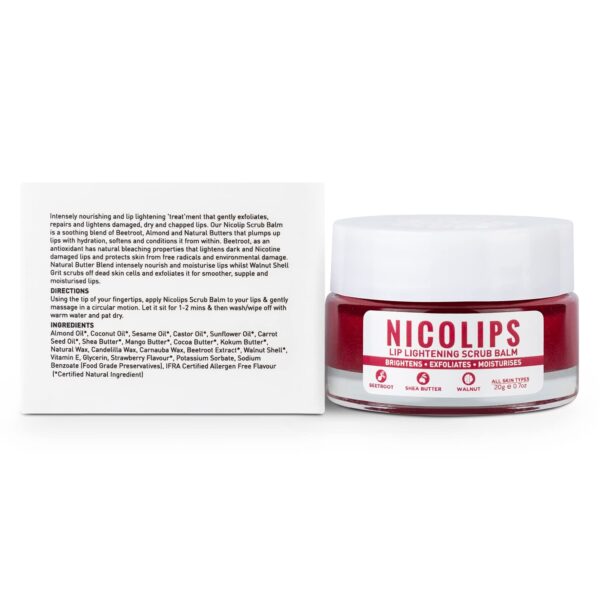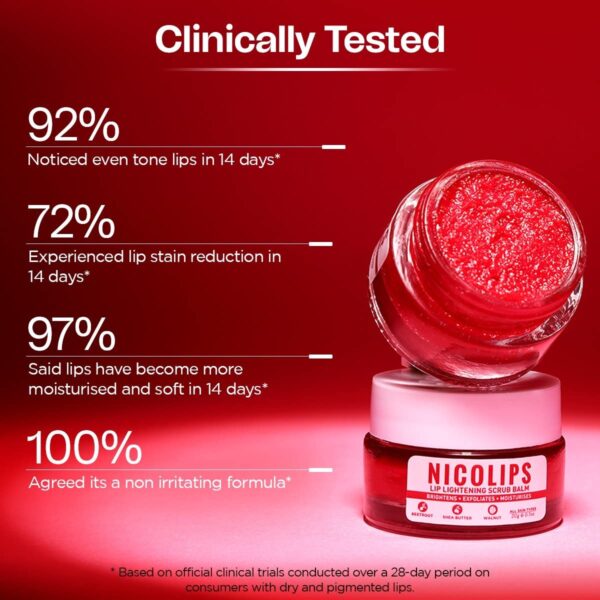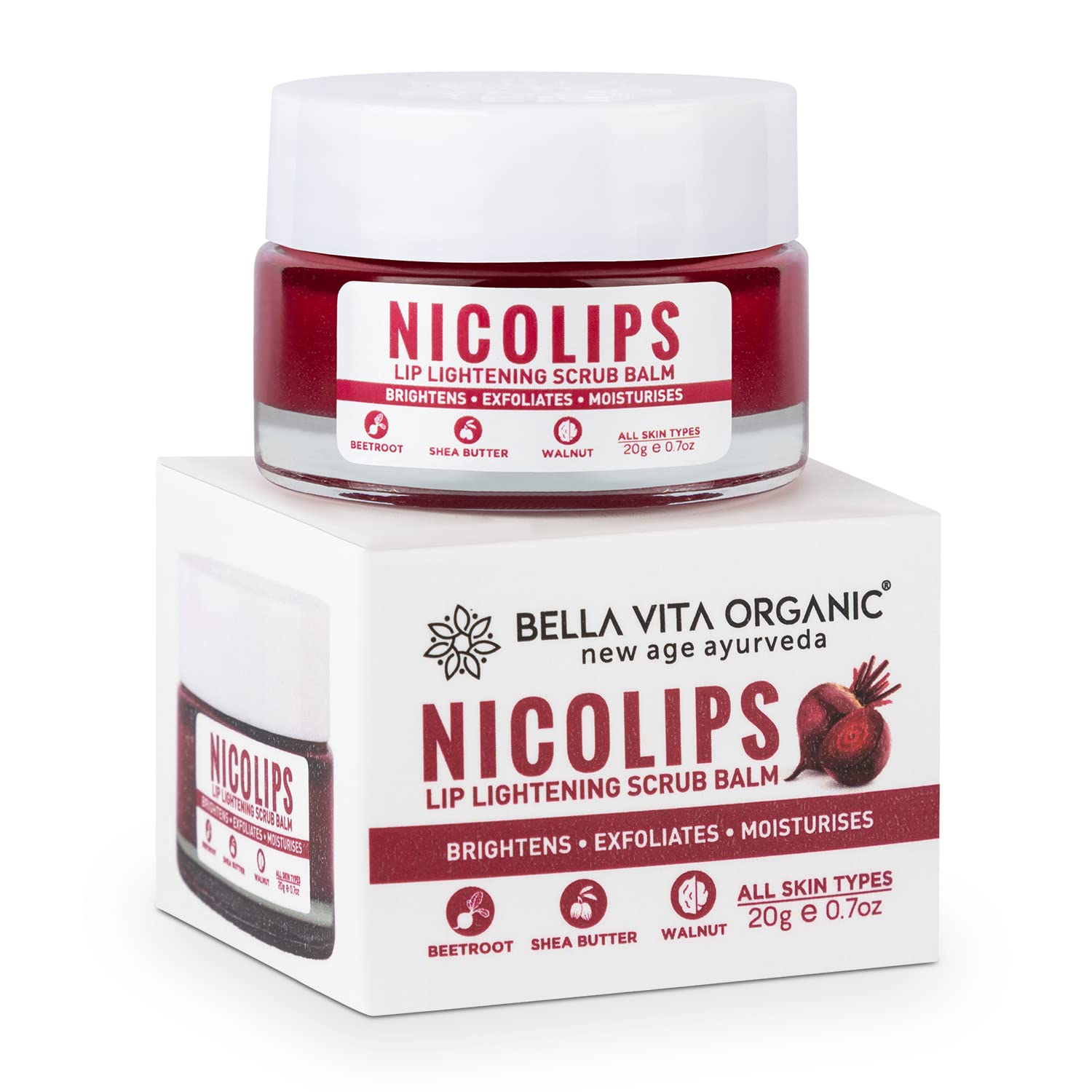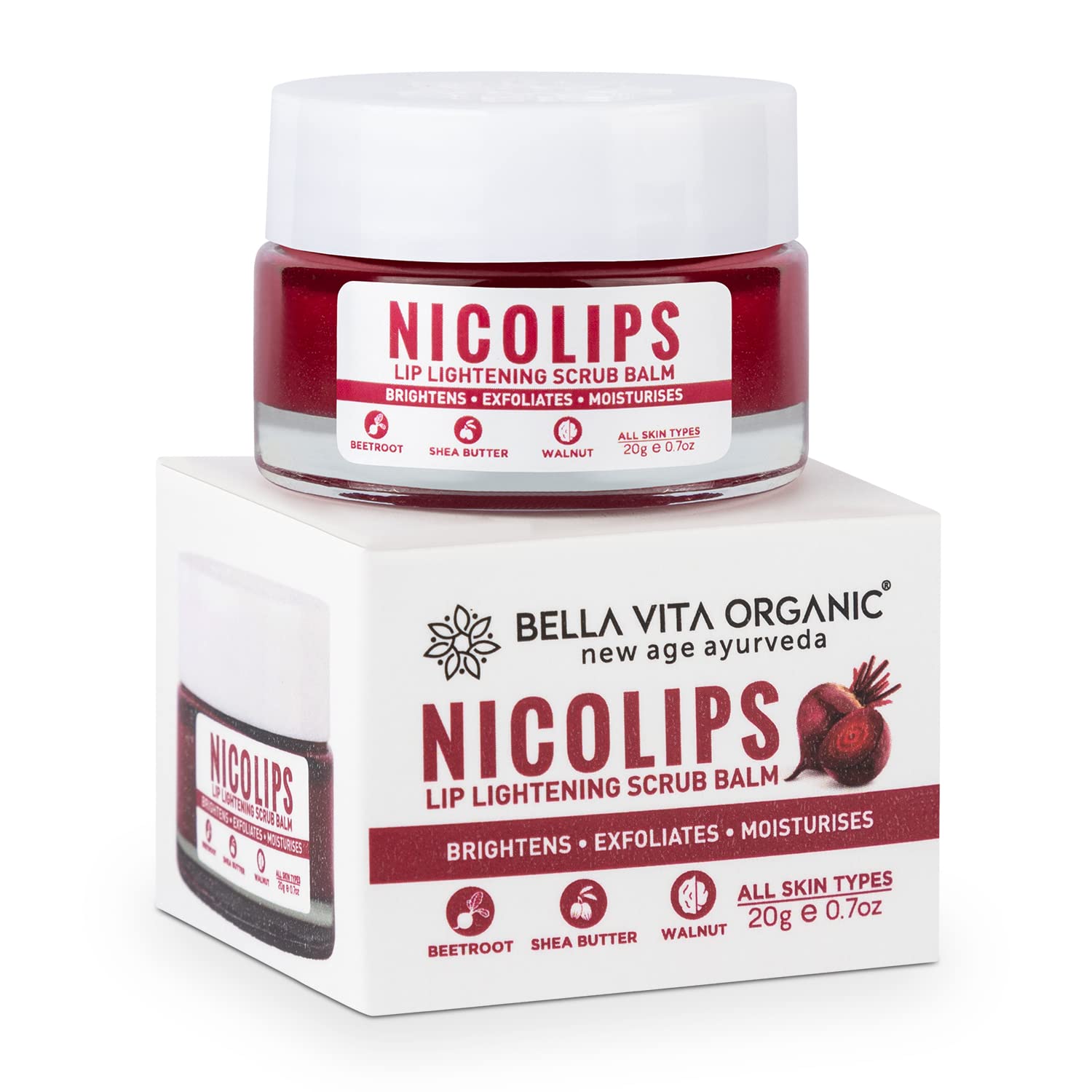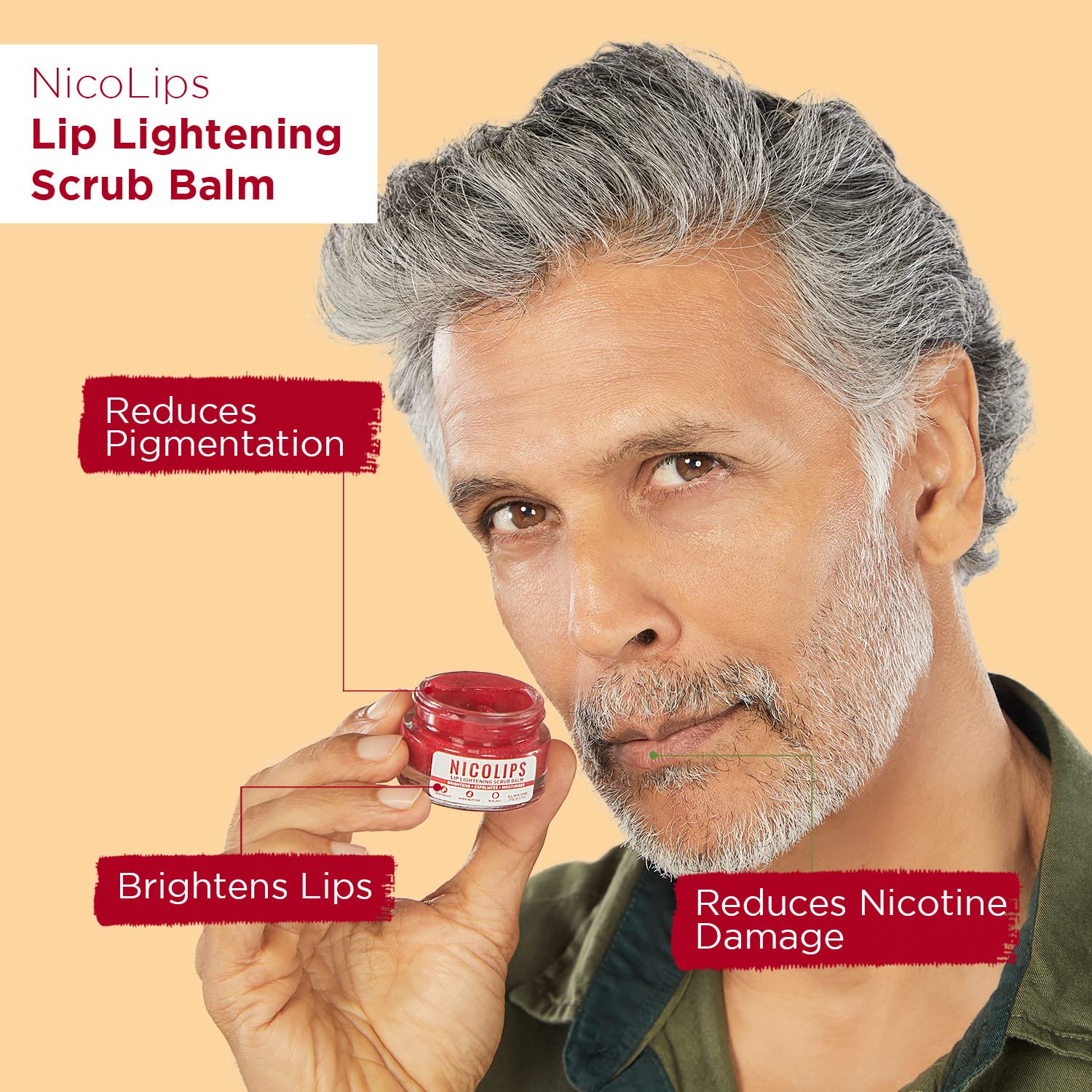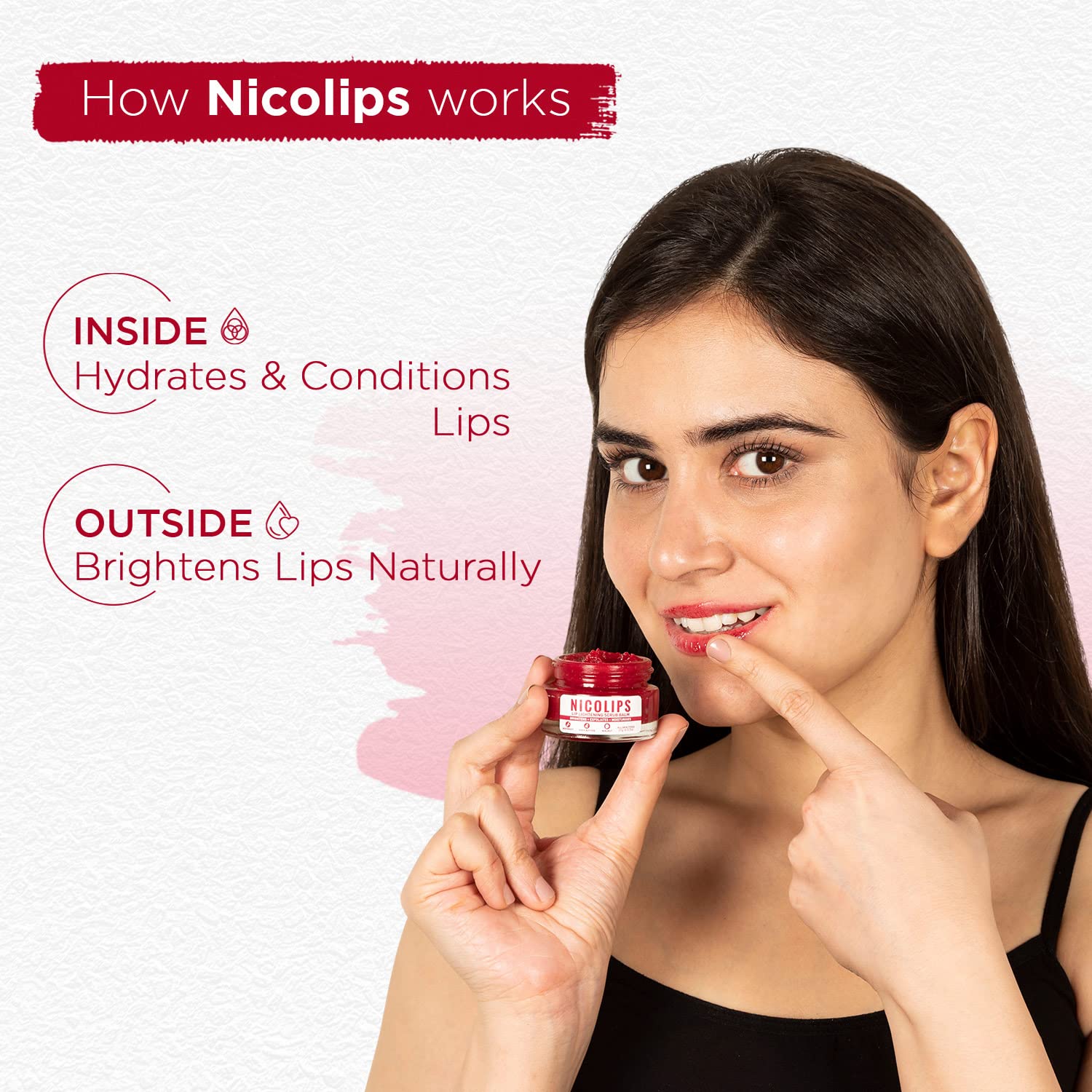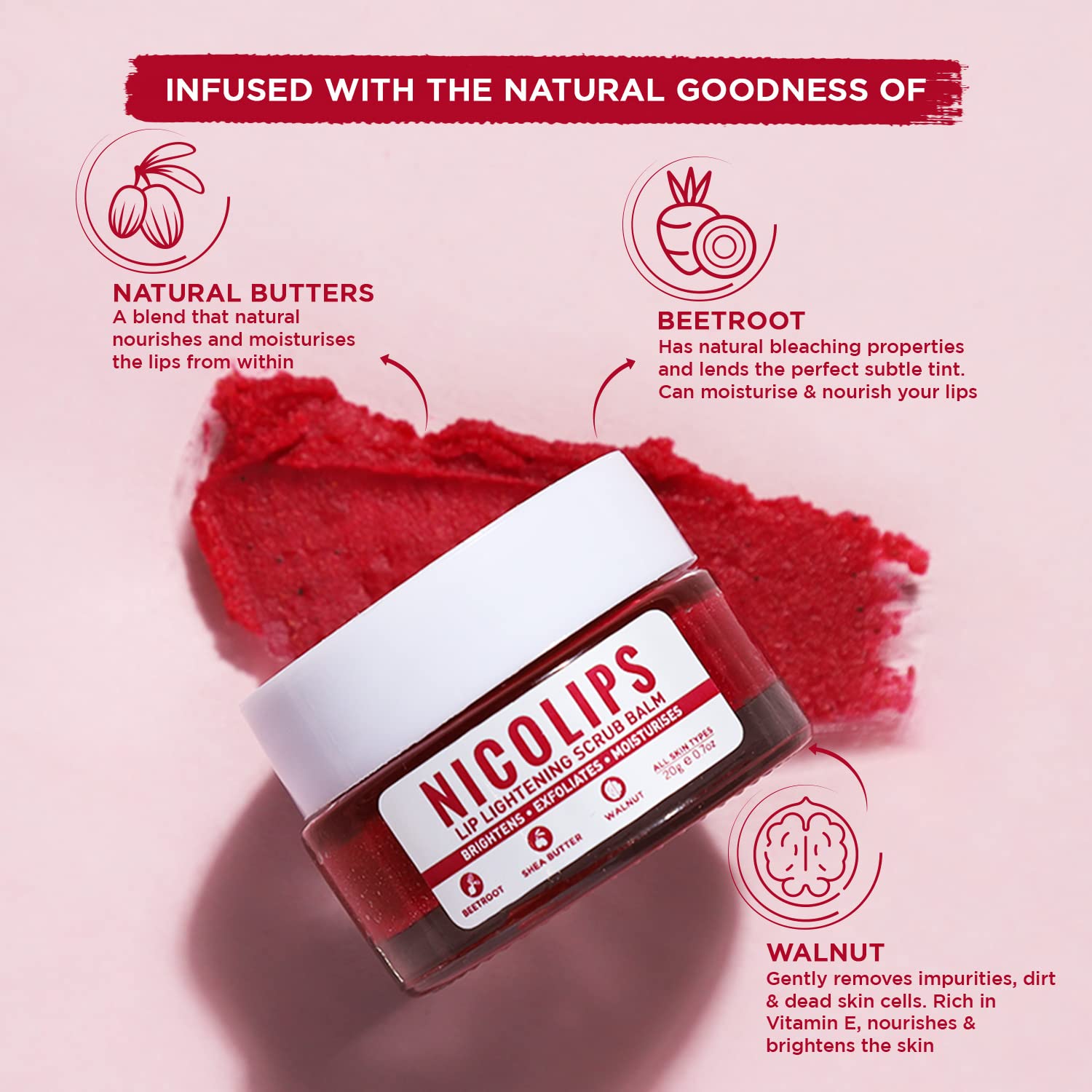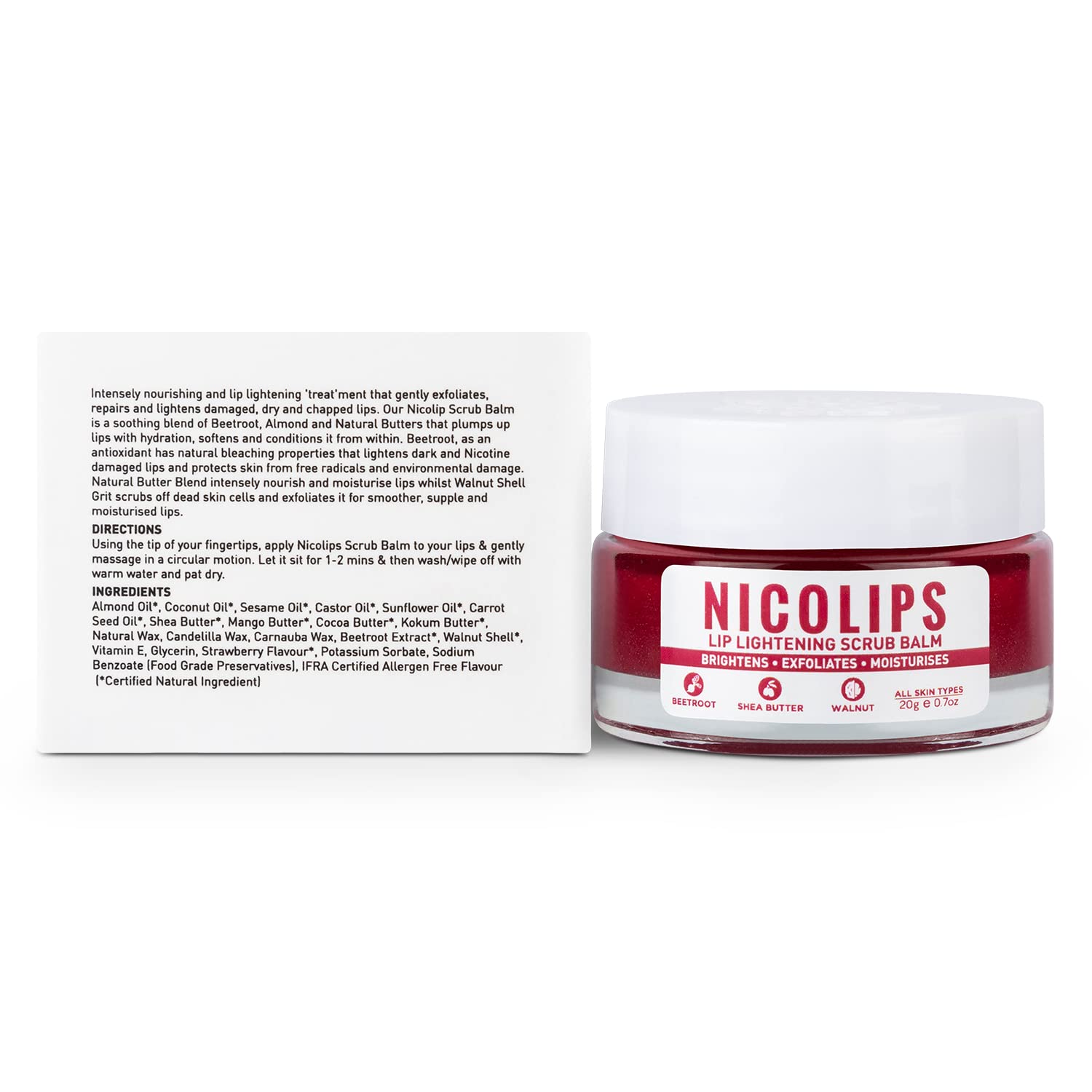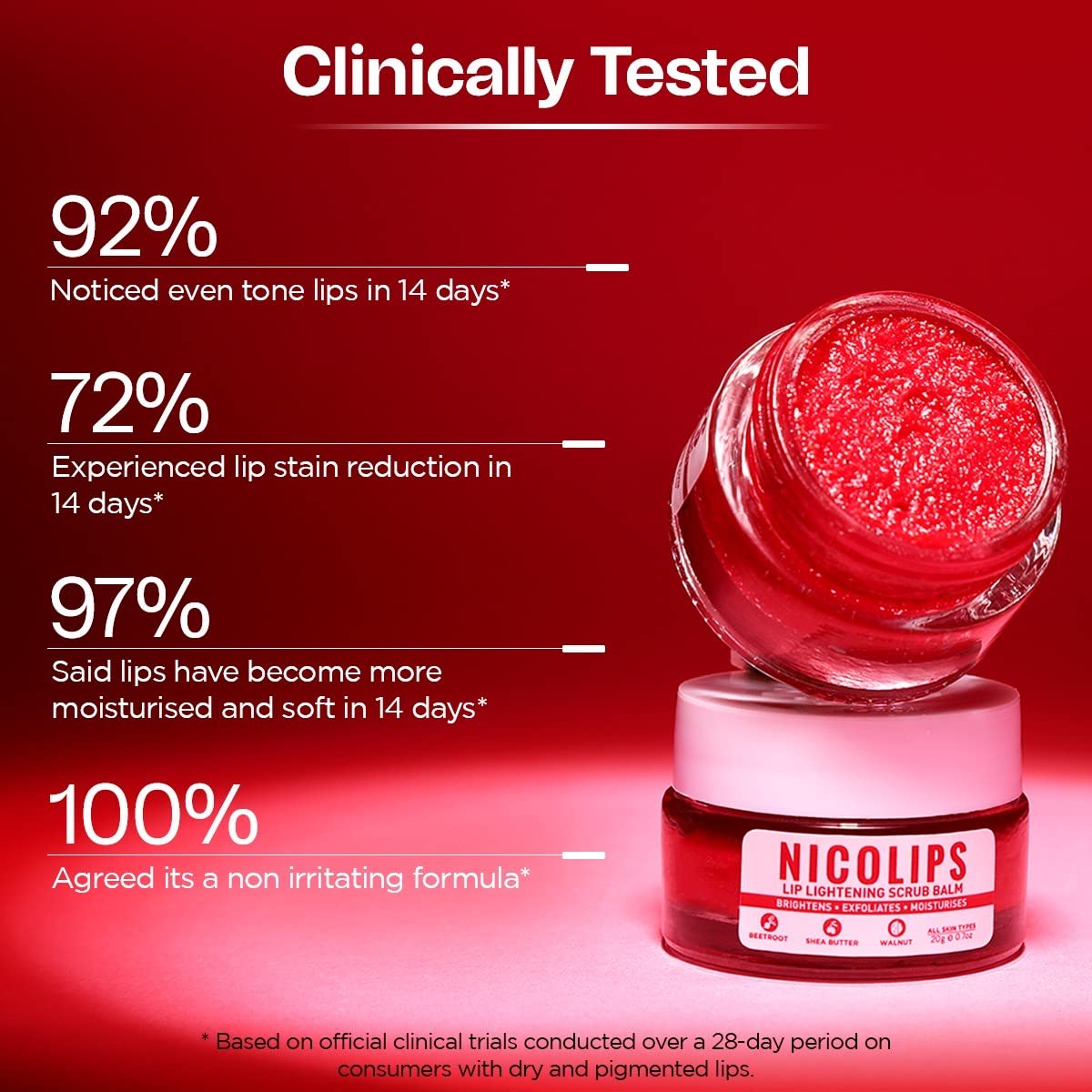 Bella Vita Organic NicoLips Lip Scrub Balm Lightening and Brightening Dark Lips for Men and Women Dry Lips / Smoker / Chapped Lip & Lipstick Stains Removal Lipcare , 20 g
Let your radiant skin be your style statement by using this. It is easy to use and the beneficial properties of its ingredients will bring a magical change in your skin.
Description
Additional information
Brand
Reviews (0)
Description
The natural ingredients moisturise, hydrate, and heal your lips. The walnut granules remove dead & dry skin and leave your lips soft and plump.

NicoLips natural lip scrub is specially designed to work on tanned or nicotine affected lips and restore their original colour.

This mild lip scrub is the best lip scrub for dark lips as it reduces pigment and tan from them and gives you bright, pink lips.

The Nicolips Lip Lightening Scrub Balm is a soothing blend of Beetroot, Almond and Natural butters the plumps up lips and hydrates them from within

Beetroot is an antioxidant that has natural bleaching properties that lightens dark lips

NicoLips designed to suit all skin types and all genders. It is also the perfect natural lip scrub for smokers for getting rid of dark patches caused by smoking

How to Use: Apply the scrub to your lips & massage in circular motion. Let it sit for 1-2 mins & then wash/wipe off.

Benefits: Lightens, brightens & softens lips. Gently exfoliates dry chapped lips. Prevents darkening of lips & makes lips supple. Moisturises & heals dry chapped lips.
Related Products