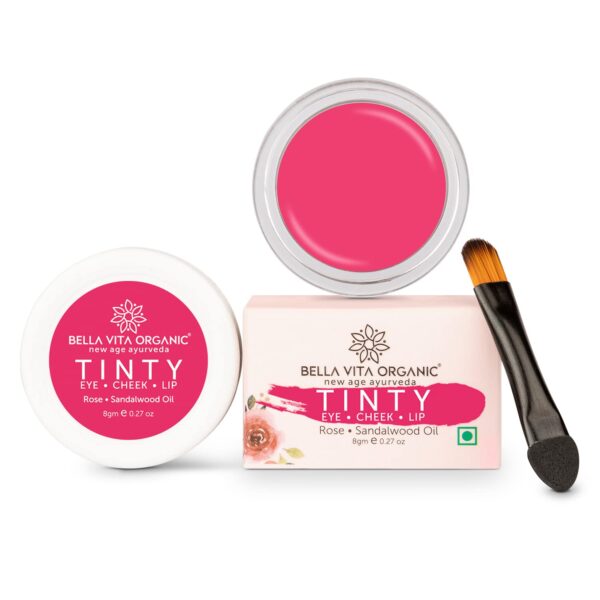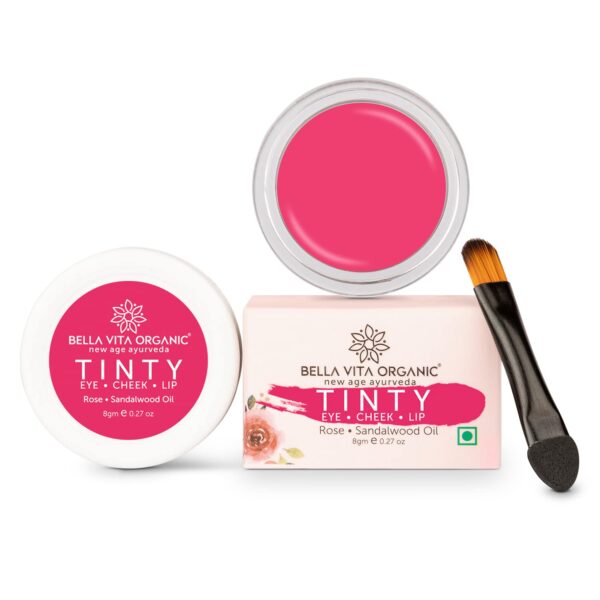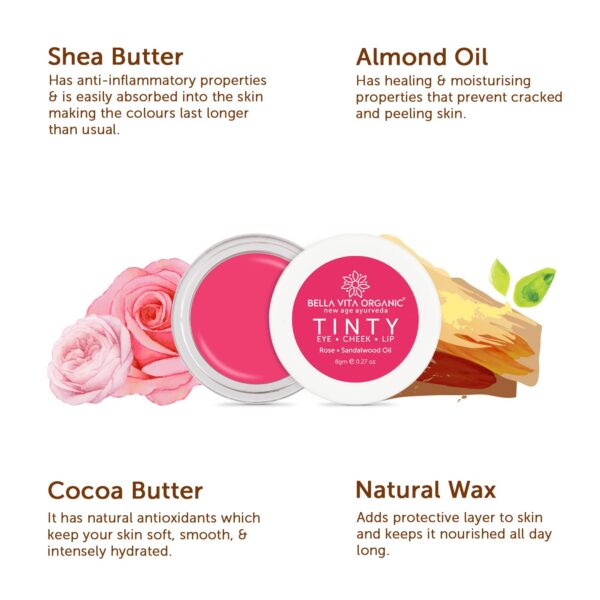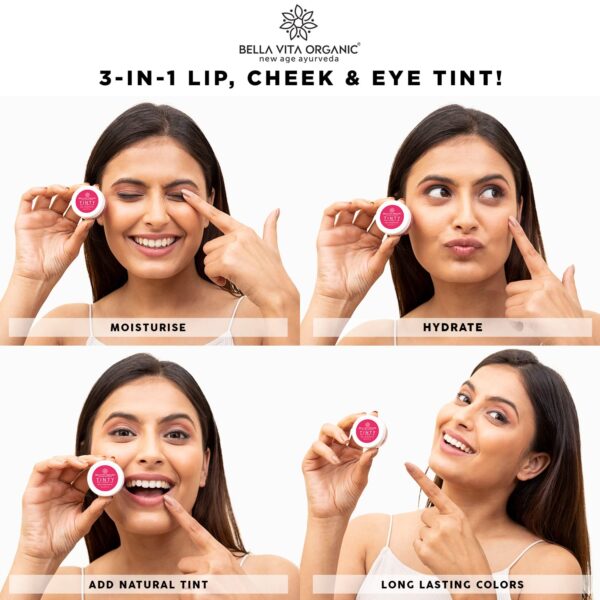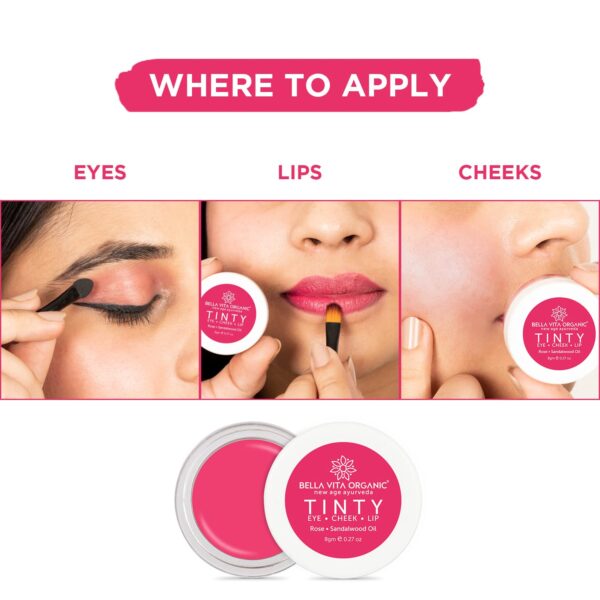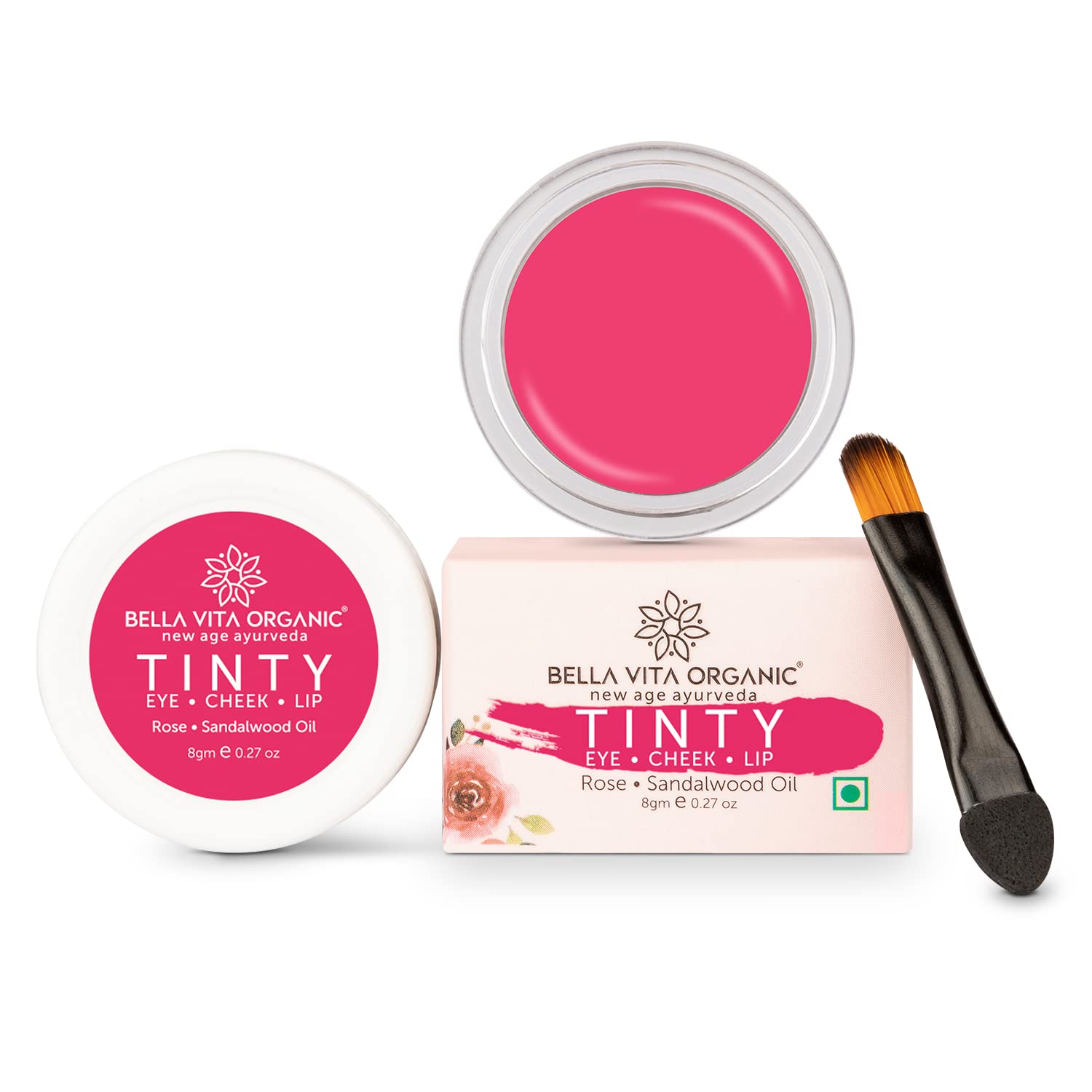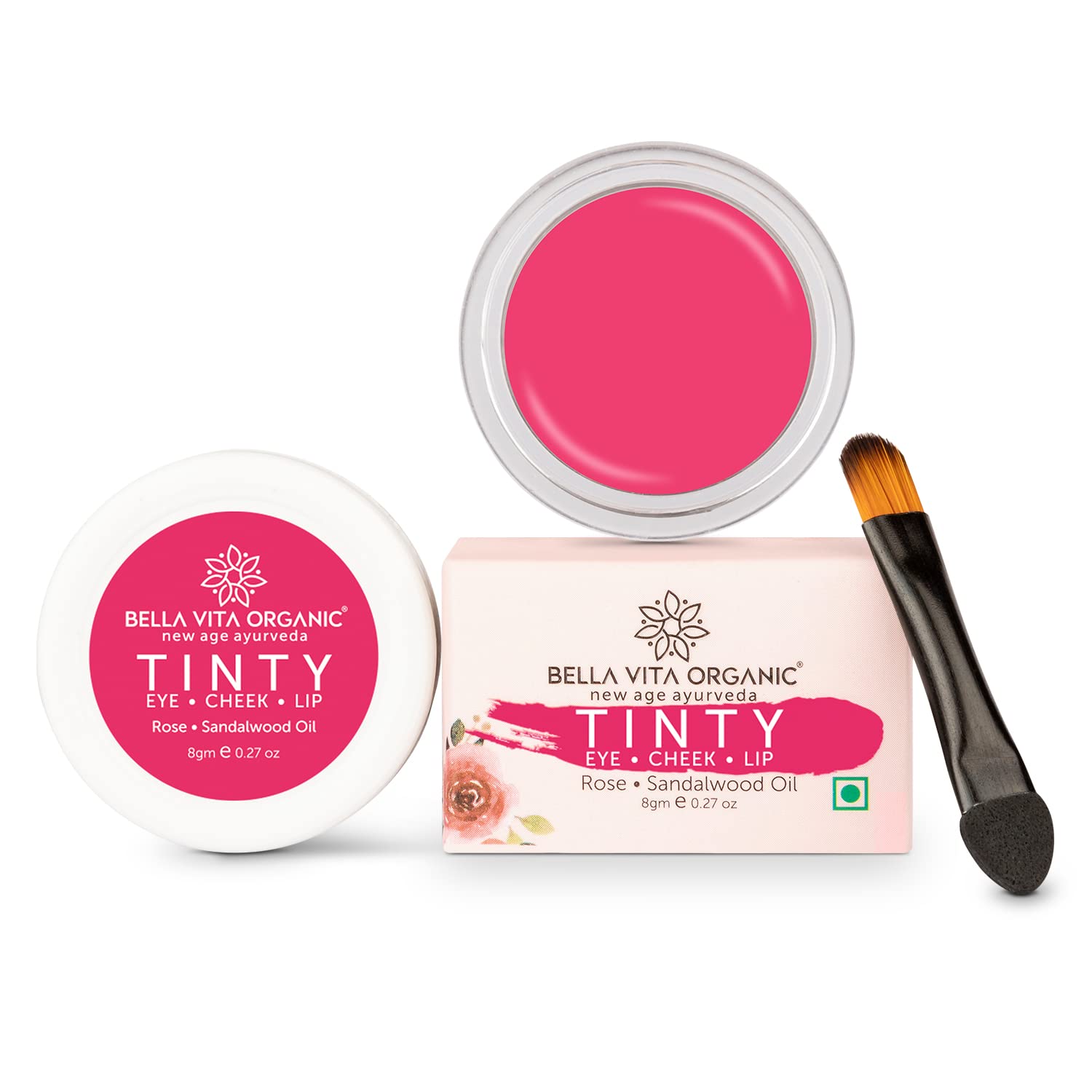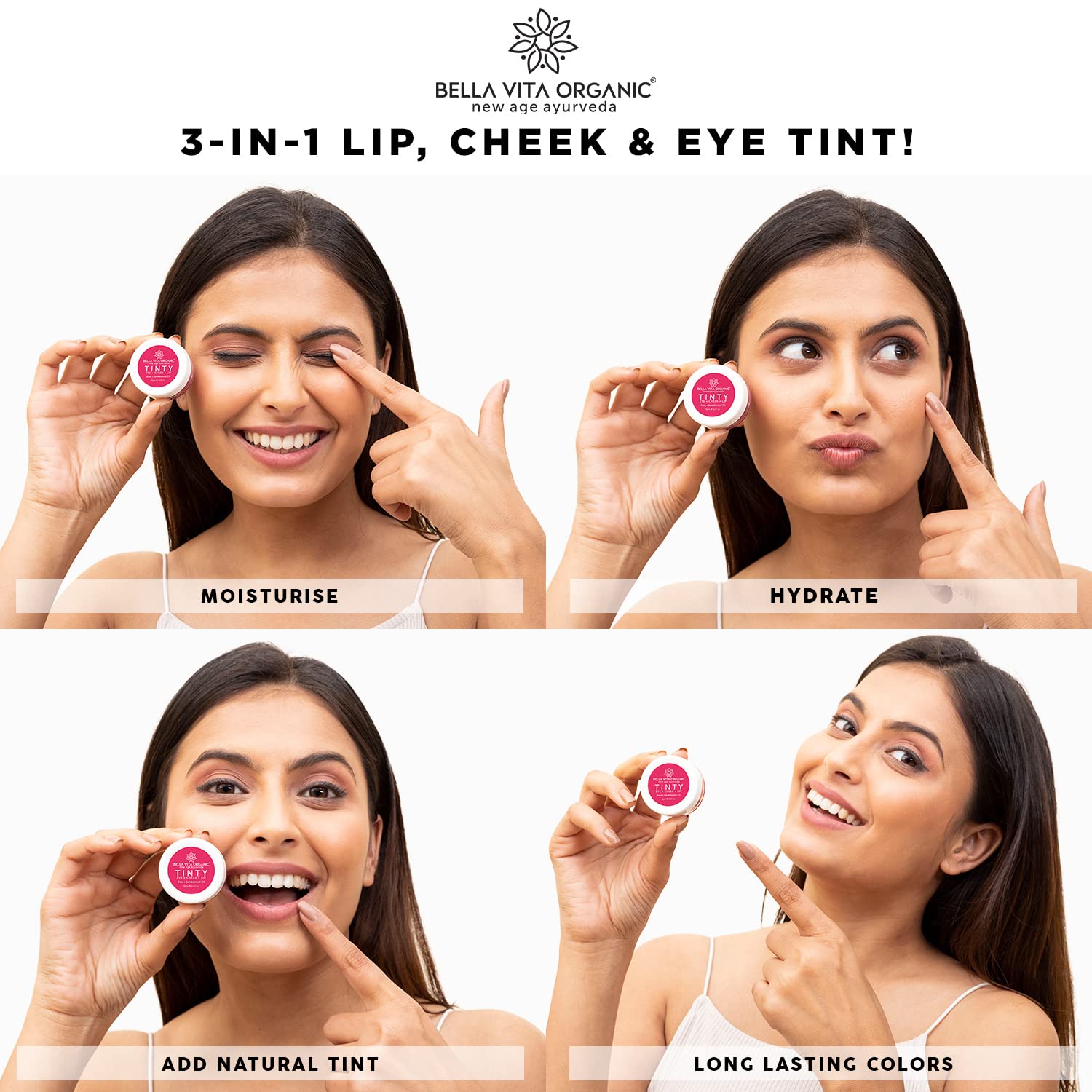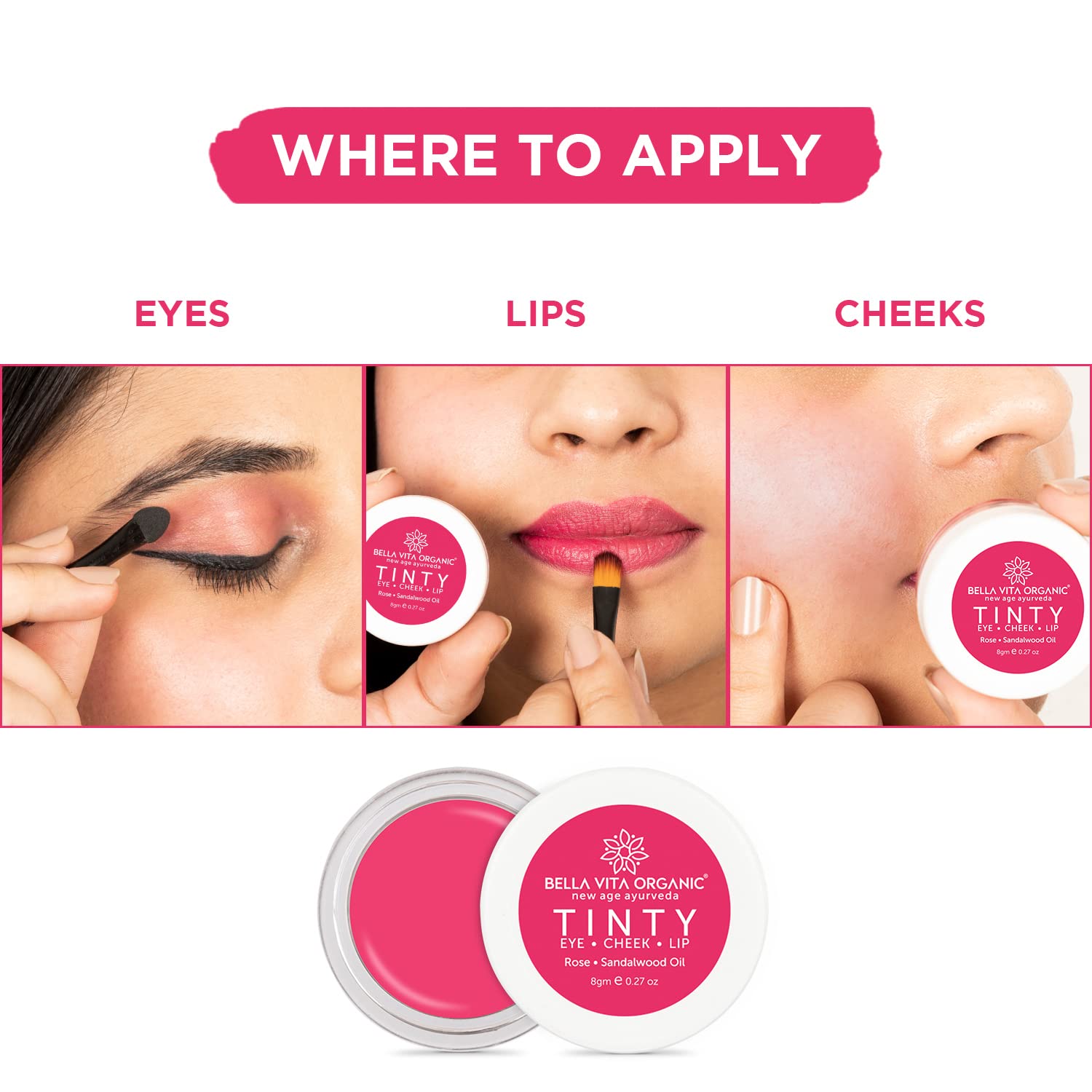 Bella Vita Organic 3 in 1 Lip, Eye & Cheek Tint, Rose Tinty Blush with Free Applicator, for Deep Moisturizing & Nourishing with Almond Oil & Shea Butter, 8 Gm
Description
Brand
Reviews (0)
Description
About this item
TINTY by Bella Vita Organic with rose & sandalwood oil lets you add a Rose Pink Lush to your face. It is a perfect 3-in-1 combination that comes in a total of 8 vibrant shades & works as a natural-looking colorful gloss to your lips, blush to your cheeks, and eyeshadow for your eyelids while keeping them moisturised, nourished, and protected all day long.

Ingredients: TINTY is completely chemical & cruelty free because it is made of 100% natural and Ayurveda Certified ingredients such as shea butter, cocoa butter, almond oil, natural wax, vitamin E and plant-based pigments.

Benefits: Each of the ingredients used in TINTY have beneficial properties for the skin which not only nurture your lips but also give you a fresh no-makeup appearance. All our shades of TINTY are long-lasting than usual, perfect for regular use and safe for all skin types.

How To Use: Open the cap and dab the right amount of TINTY on your lips, cheeks, and eyelids using the applicator that comes with it. Blend evenly using a brush, fingertip, or the applicator.

Natural wax creates a protective layer to the skin which keeps it protected all day long. Almond Oil helps soothe and moisturize your skin deeply. It also helps even the lip colour. Vitamin E boosts circulation and may help generate new skin cells, making your skin softer. Shea Butter and Cocoa Butter have natural antioxidants which keep the skin of your lips, cheeks, and eyelids intensely hydrated, moisturised, and nourished.
Brand
BBRATS
Bella Vita Organic
Related Products