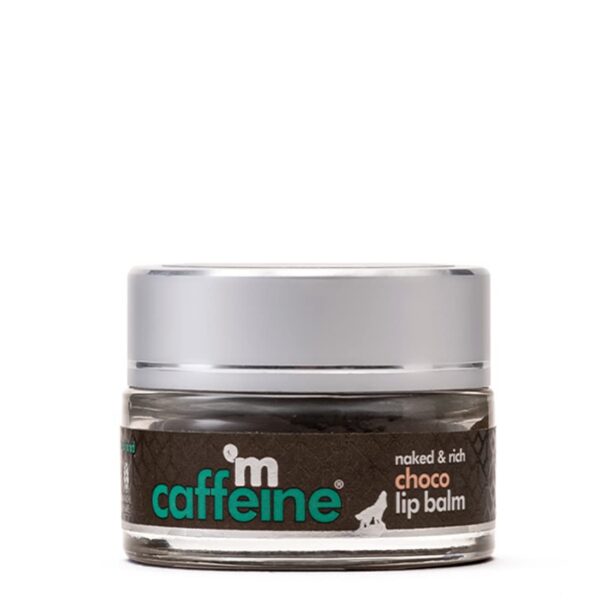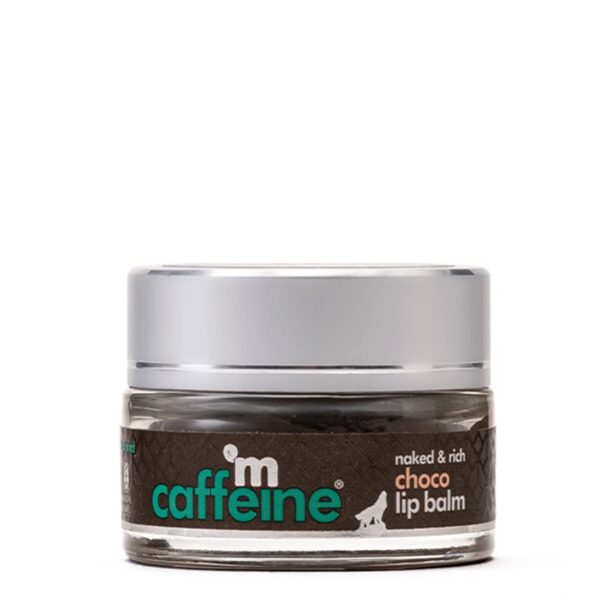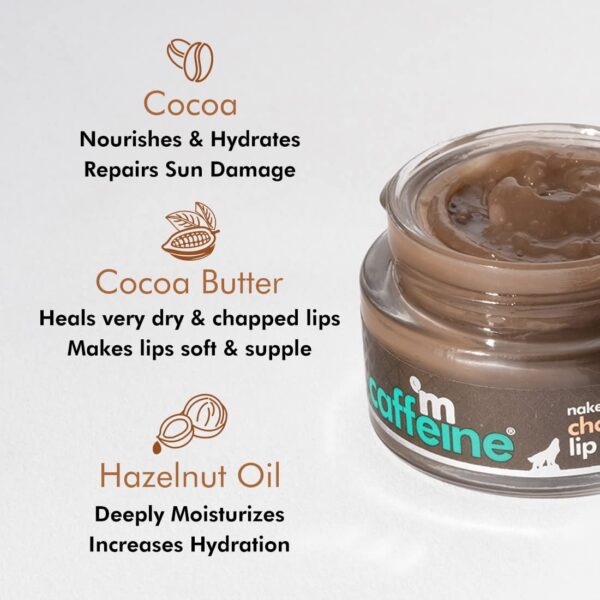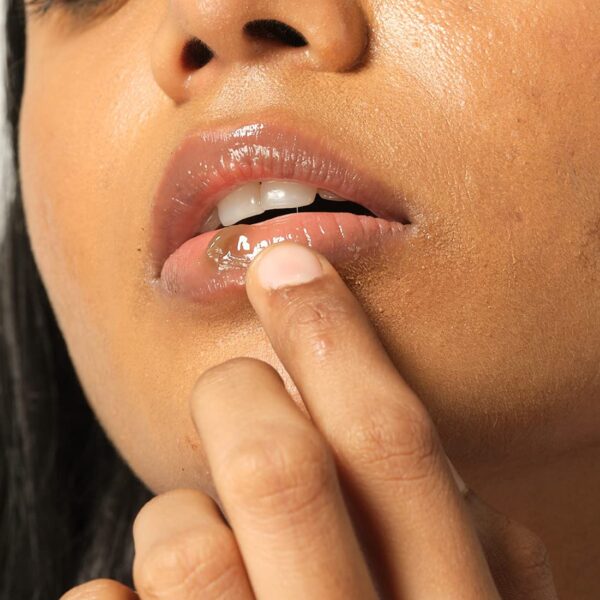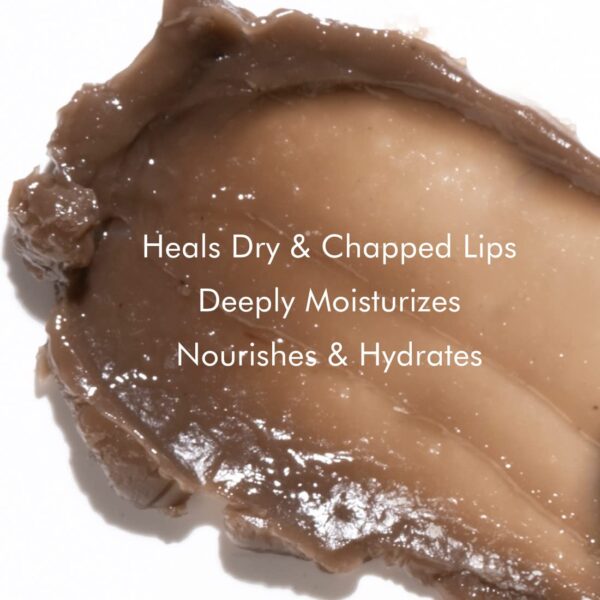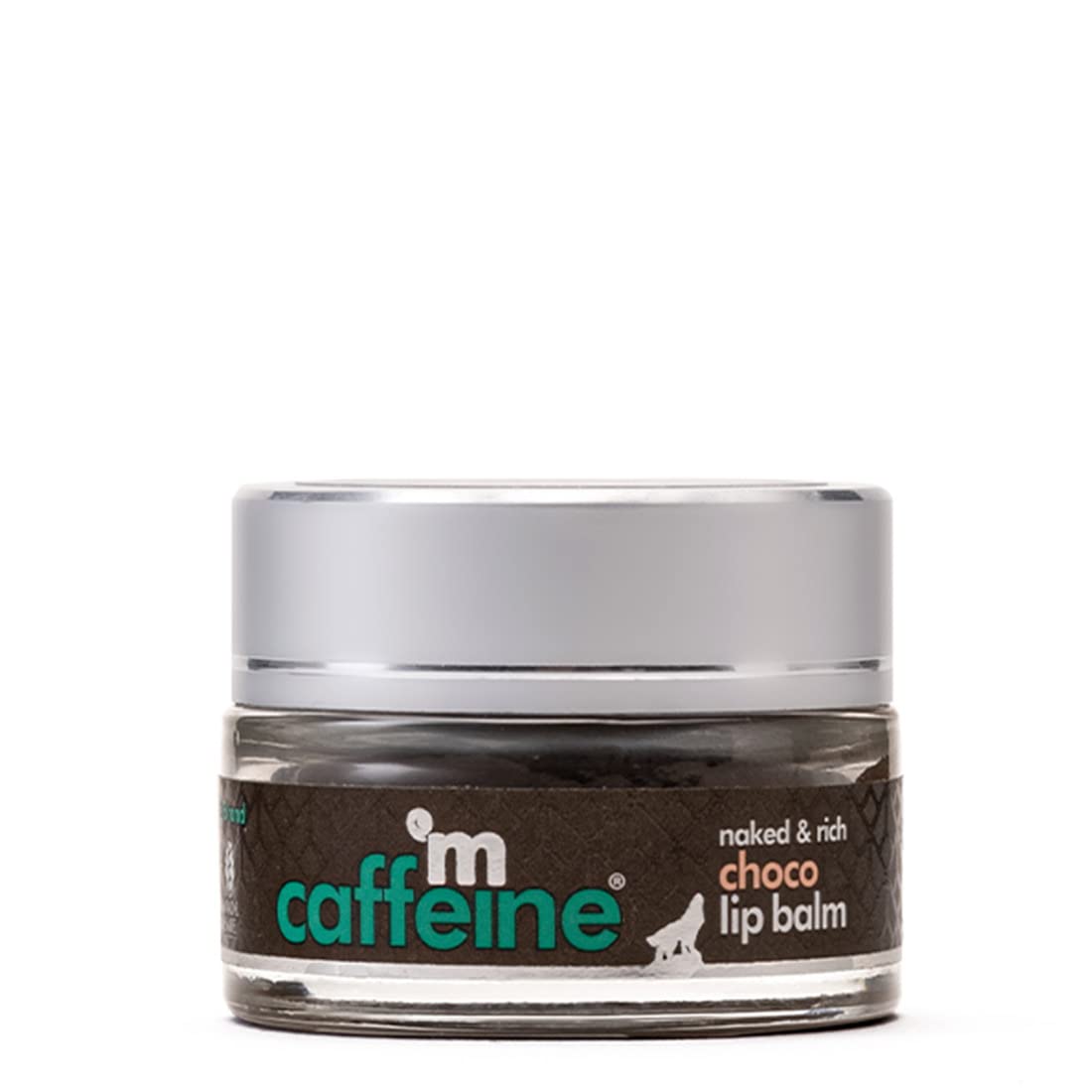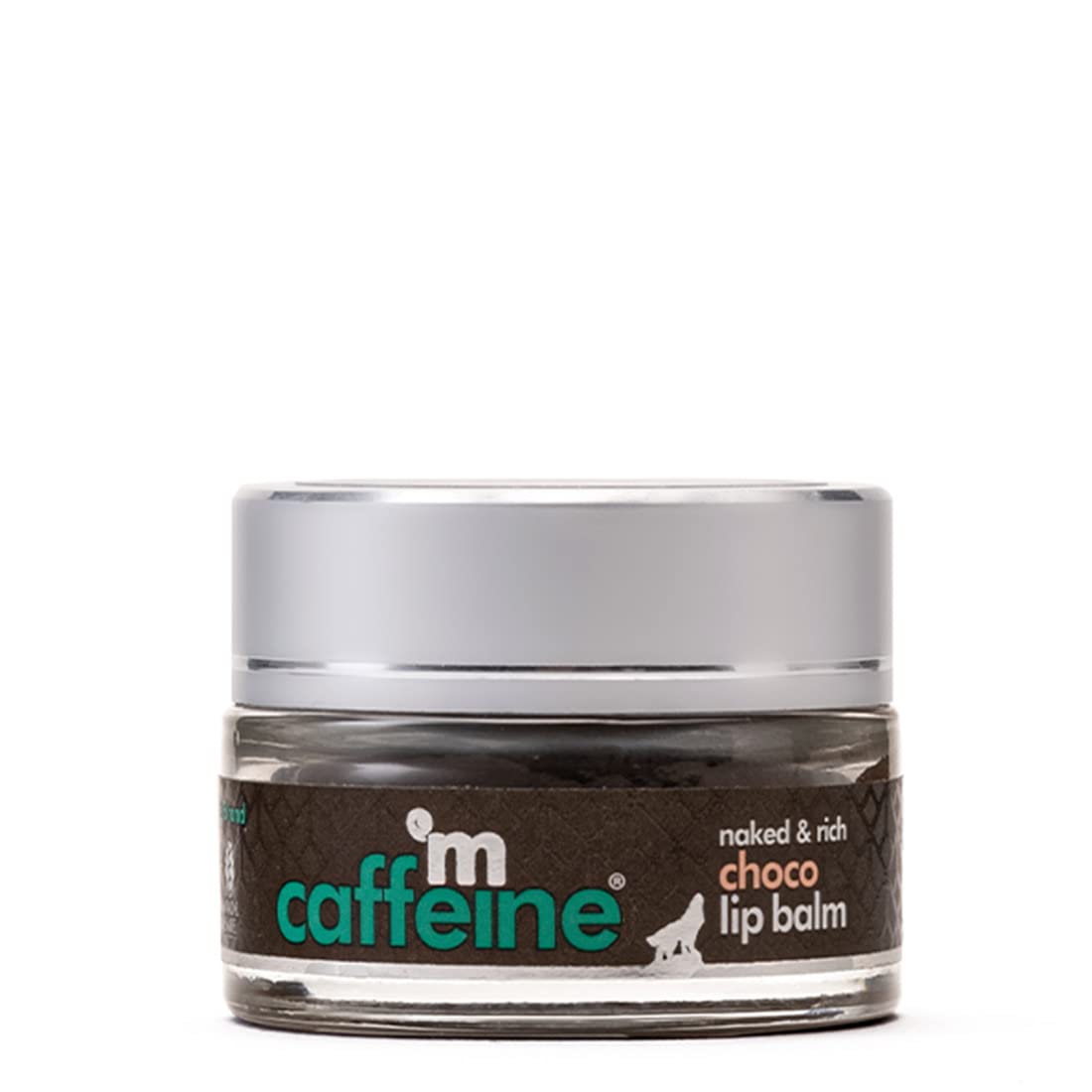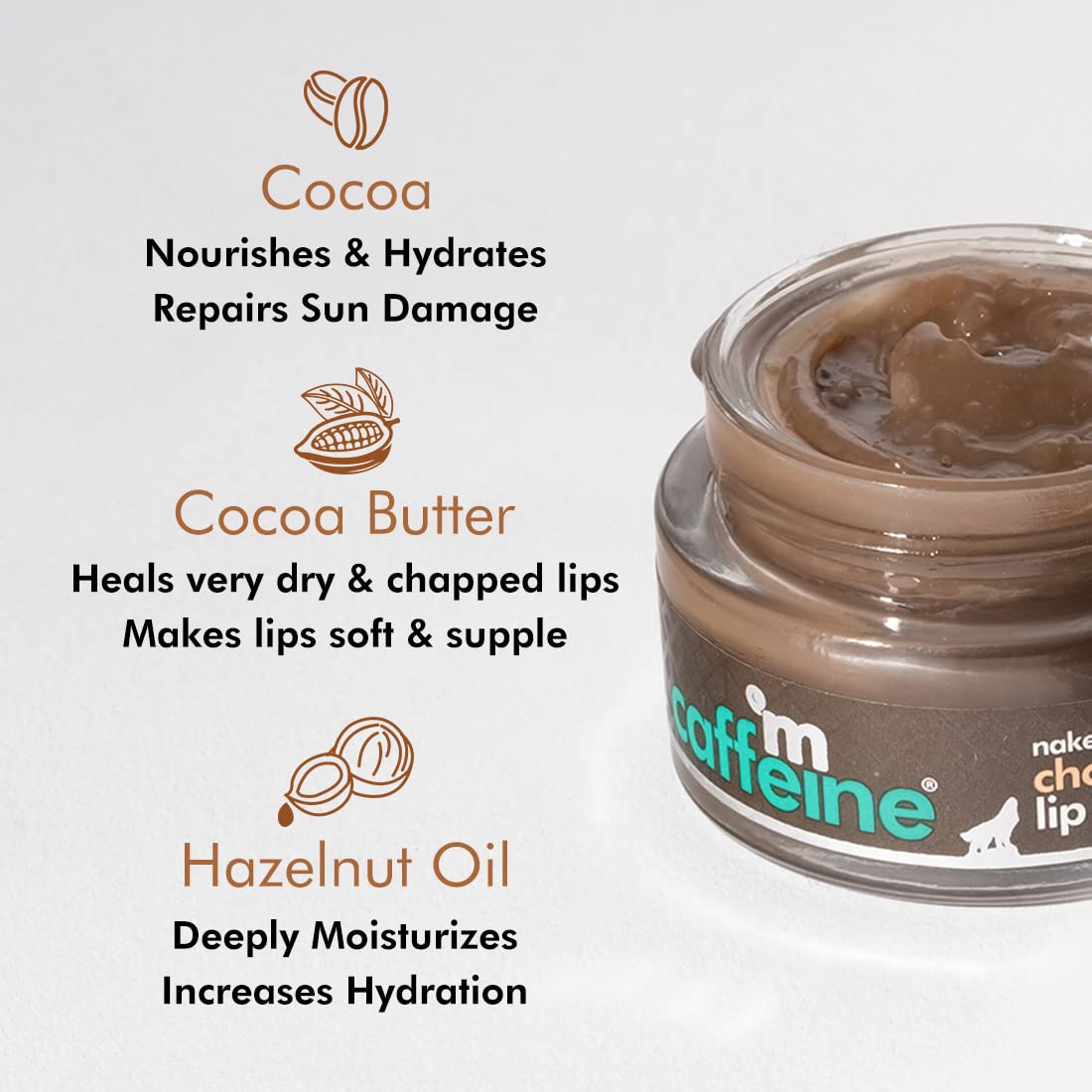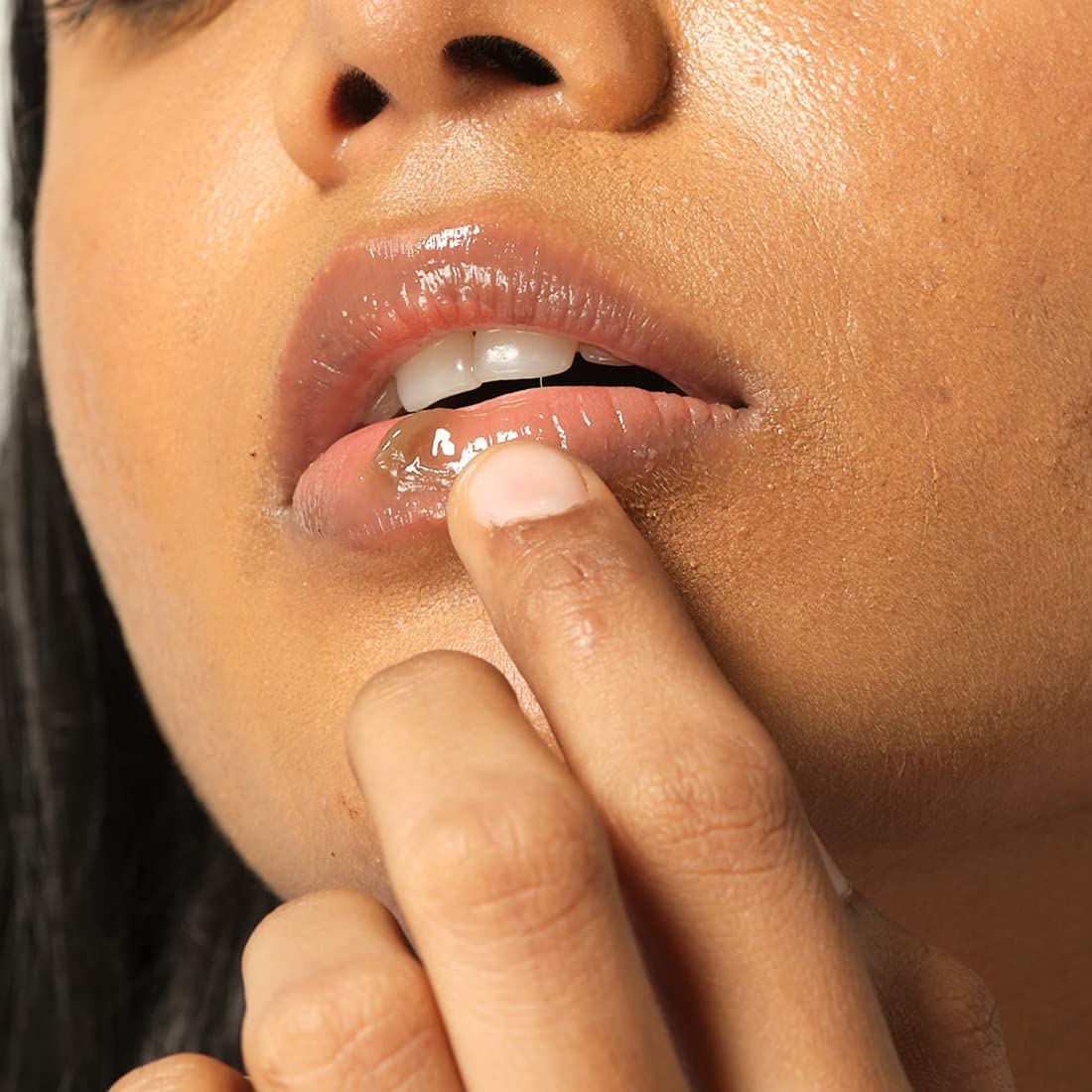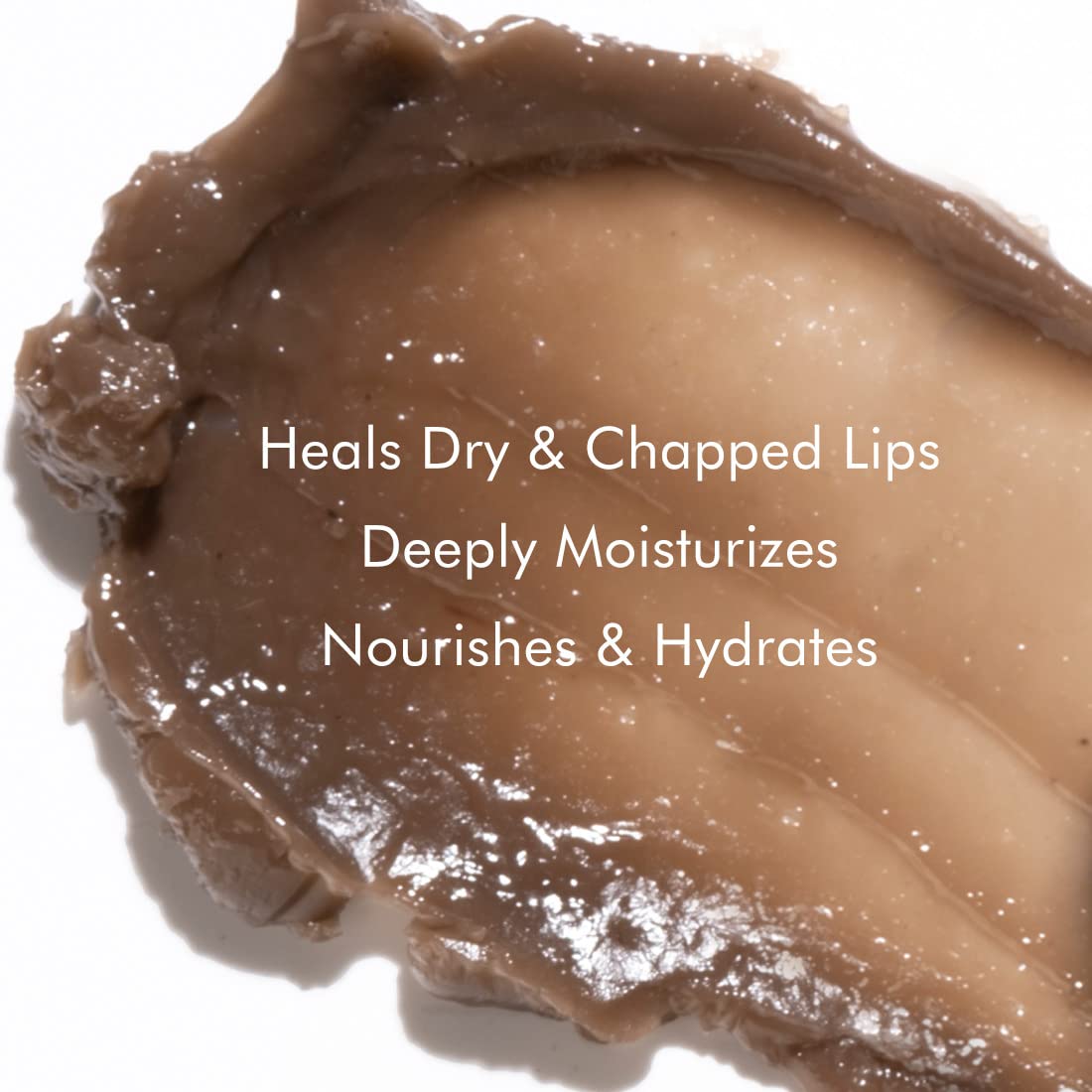 mCaffeine Deep Moisturizing Choco Lip Balm for Healing Dry & Chapped Lips – 24 Hrs Moisturization | Lip Care for Men & Women with Cocoa Butter & Hazelnut Oil | Natural & Vegan (12gm)
Description
Brand
Reviews (0)
Description
About this item
HEALS DRY & CHAPPED LIPS, DEEPLY MOISTURIZES, NOURISHES & HYDRATES: Kiss of Chocolate for your chapped lips! With a rich and creamy texture along with an aroma like the sweet and irresistible richness of fresh Cocoa Butter, this balm is the Choco-infused care your lips crave. When clinically tested, more than 95% of the subjects had moisturized lips for up to 24 hours after the application of the Choco Lip Balm.

RICHNESS OF COCOA & CAFFEINE AT THE CORE: The Choco Lip Balm is about your lips getting the best of lip care and Cocoa and Caffeine are at the heart of it. Caffeine-rich Cocoa nourishes and hydrates the lips. It also helps to repair sun damage.

JUST GOOD, NOTHING BAD: Our mission is to get you Addicted to Good and get you off of all the bad. Choco Lip Balm is free from harmful chemicals, SLS, Paraben, Mineral Oil and Beeswax, making it's 100% cruelty free.

SATISFY YOUR SKIN'S CRAVINGS FOR GOOD: Nothing good is ever enough and you and your skincraves & deserves more of it. So, while your lips indulge in the Choco Lip Balm, you can also try the Choco Lip Scrub, and the Choco Lip Sleeping Butter. All are equally irresistible.

GOOD FOR YOU, GOOD FOR THE PLANET: mCaffeine is India's first caffeinated personal care brand focussed on getting you addicted to the good of coffee-infused self-care. Our products are gender-neutral and suitable for all skin & hair types making them ideal for anyone who wishes to enhance their personal care regimen. We are a 100% Vegan, PETA Certified, and Cruelty-free brand with Zero Plastic Footprint.
Related Products