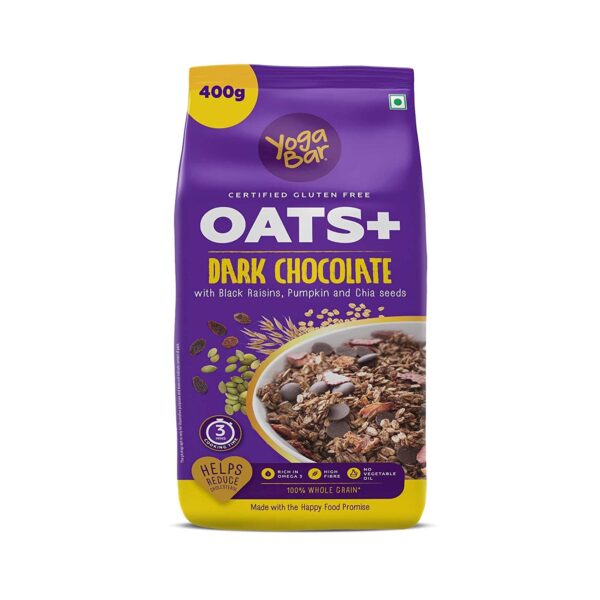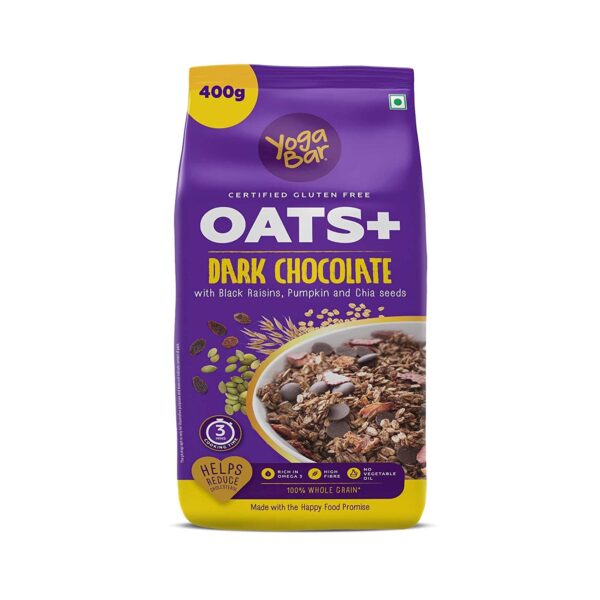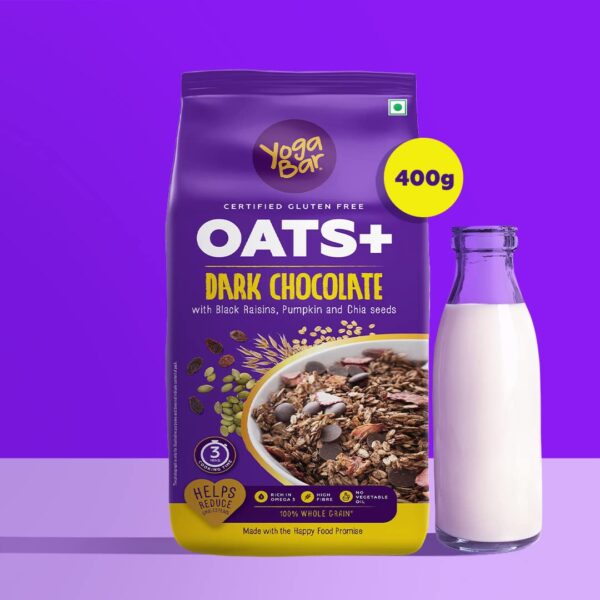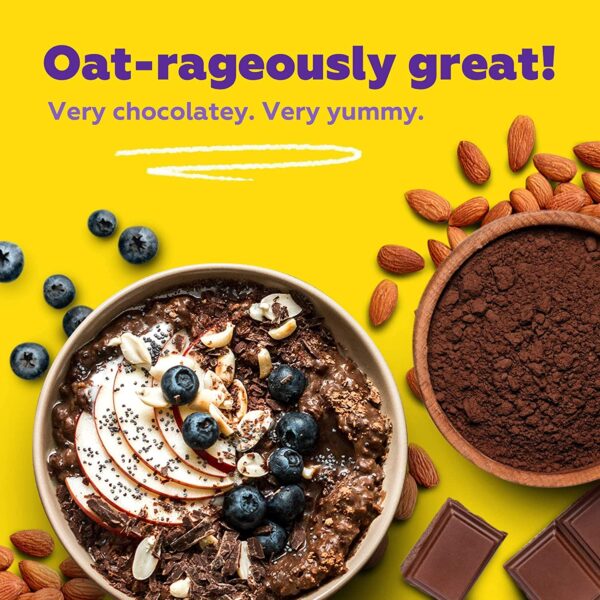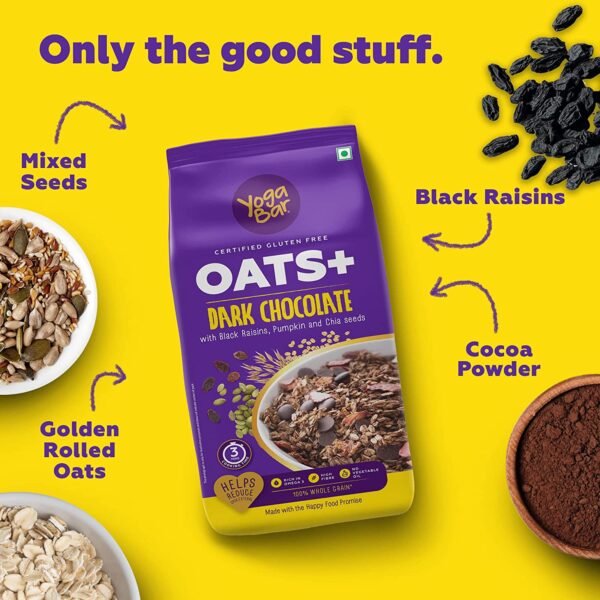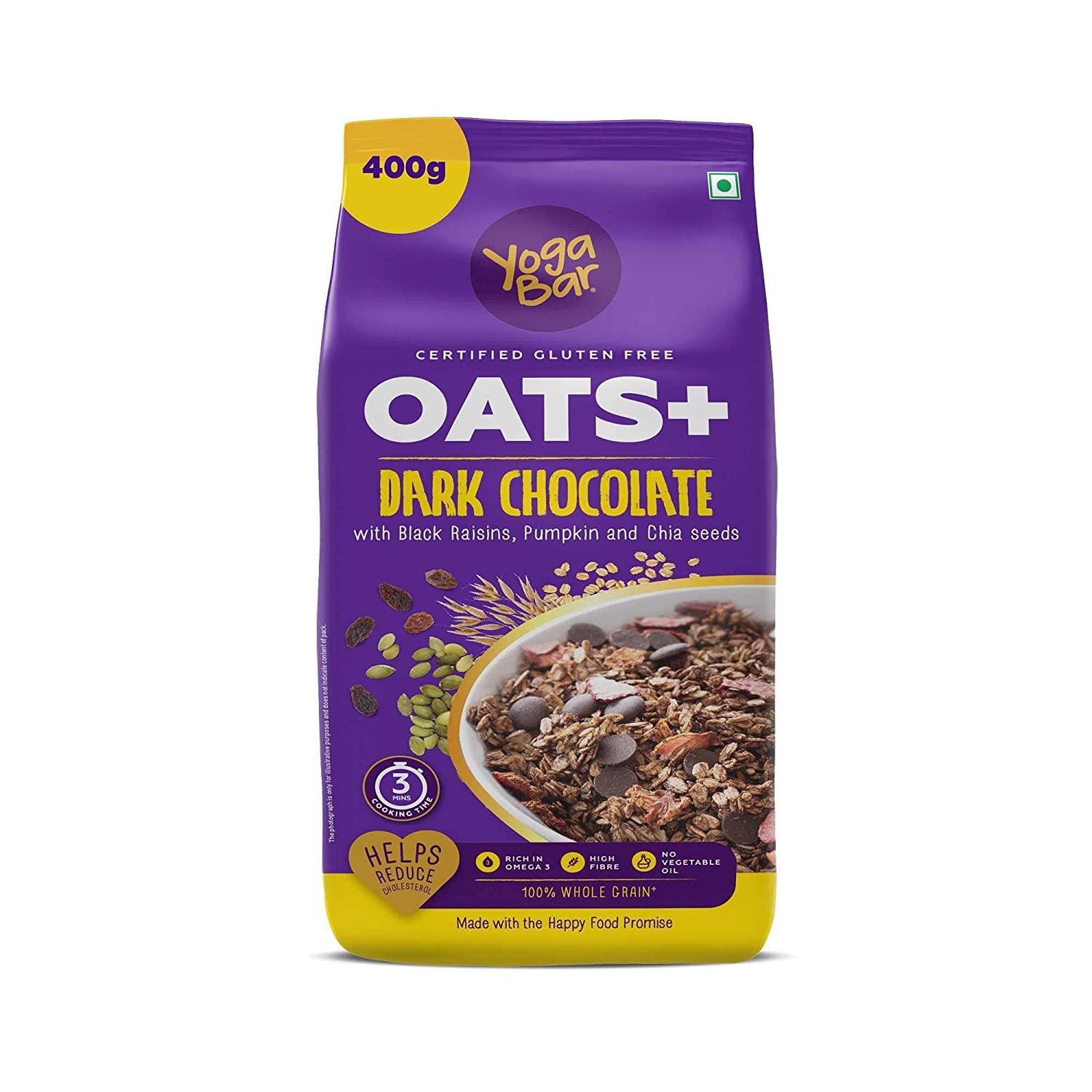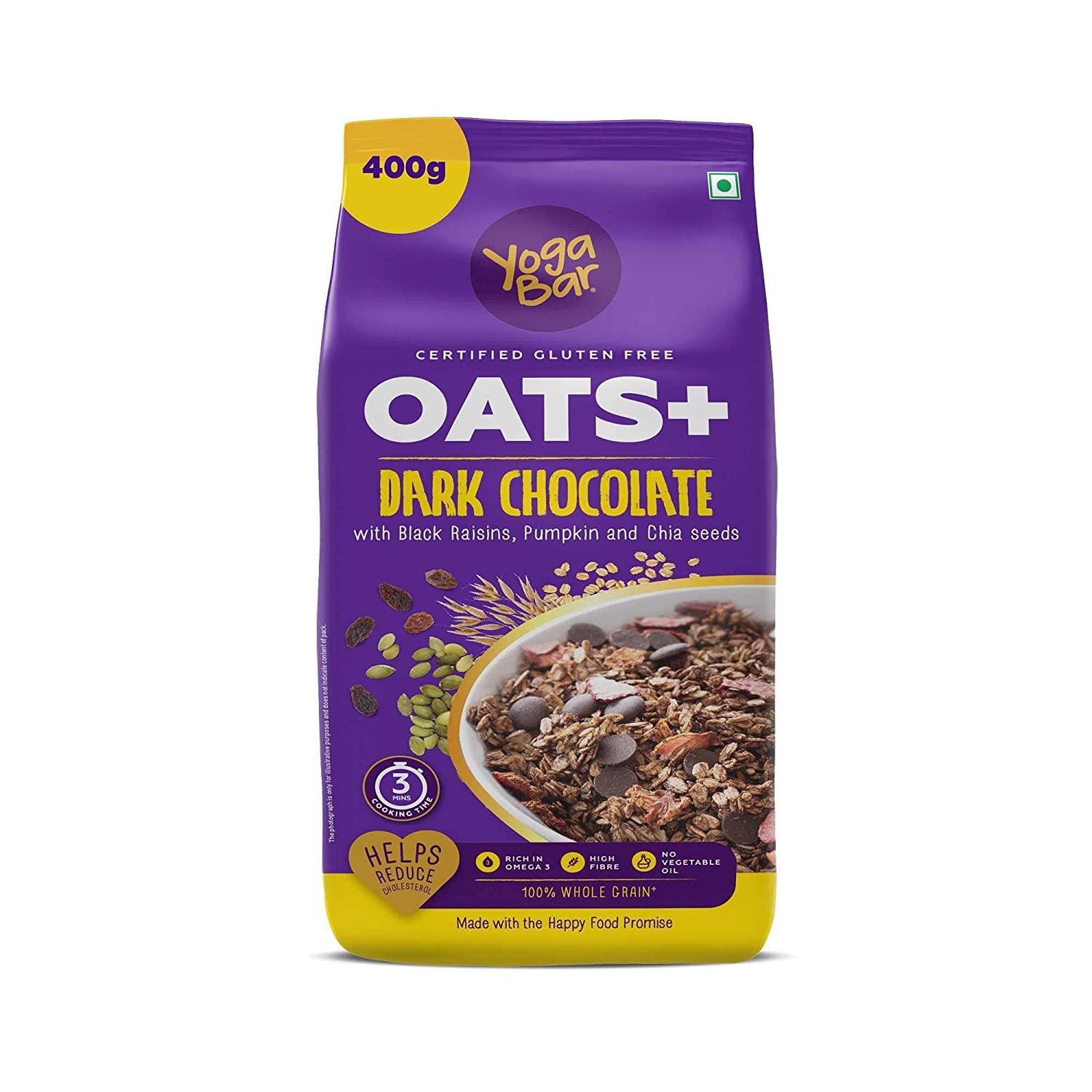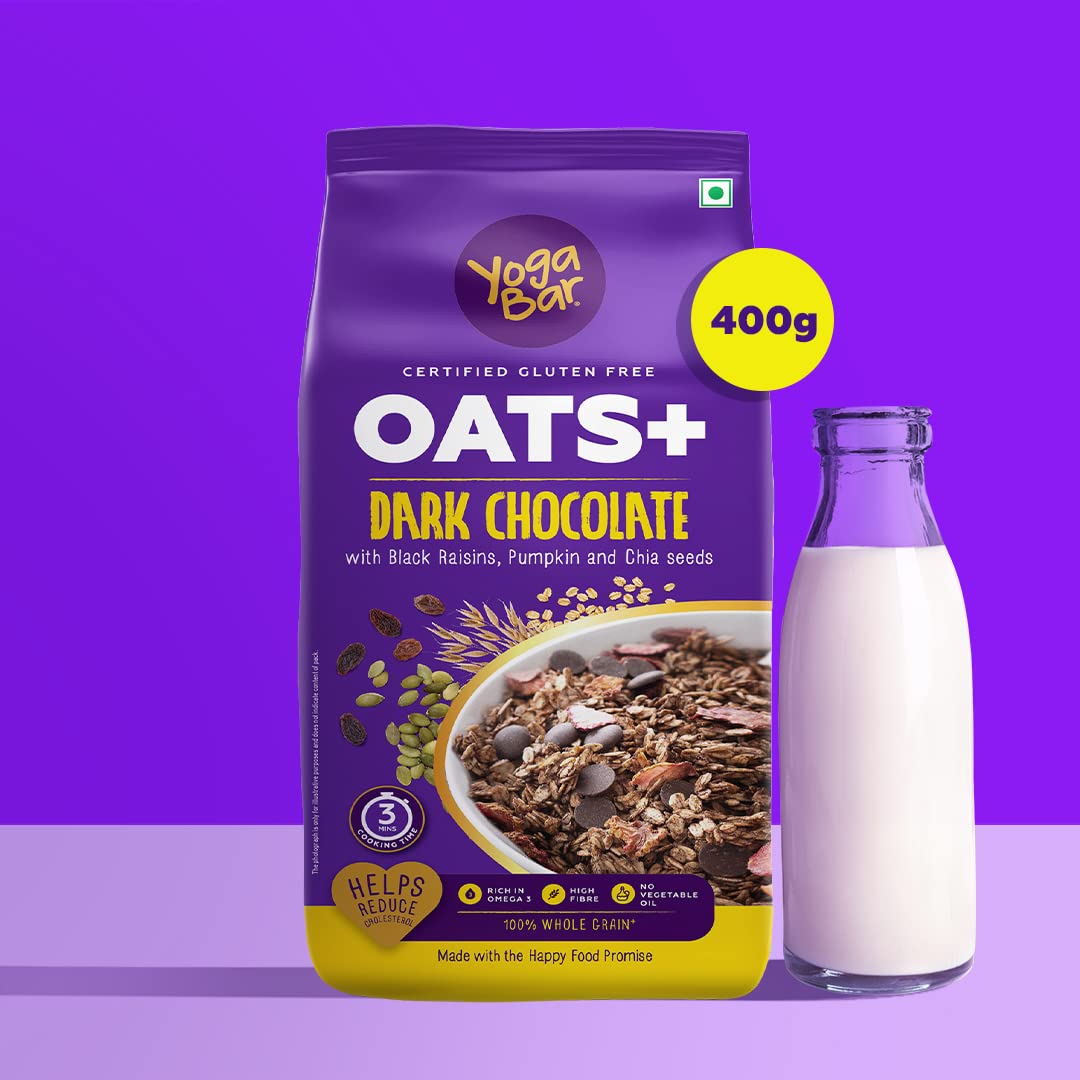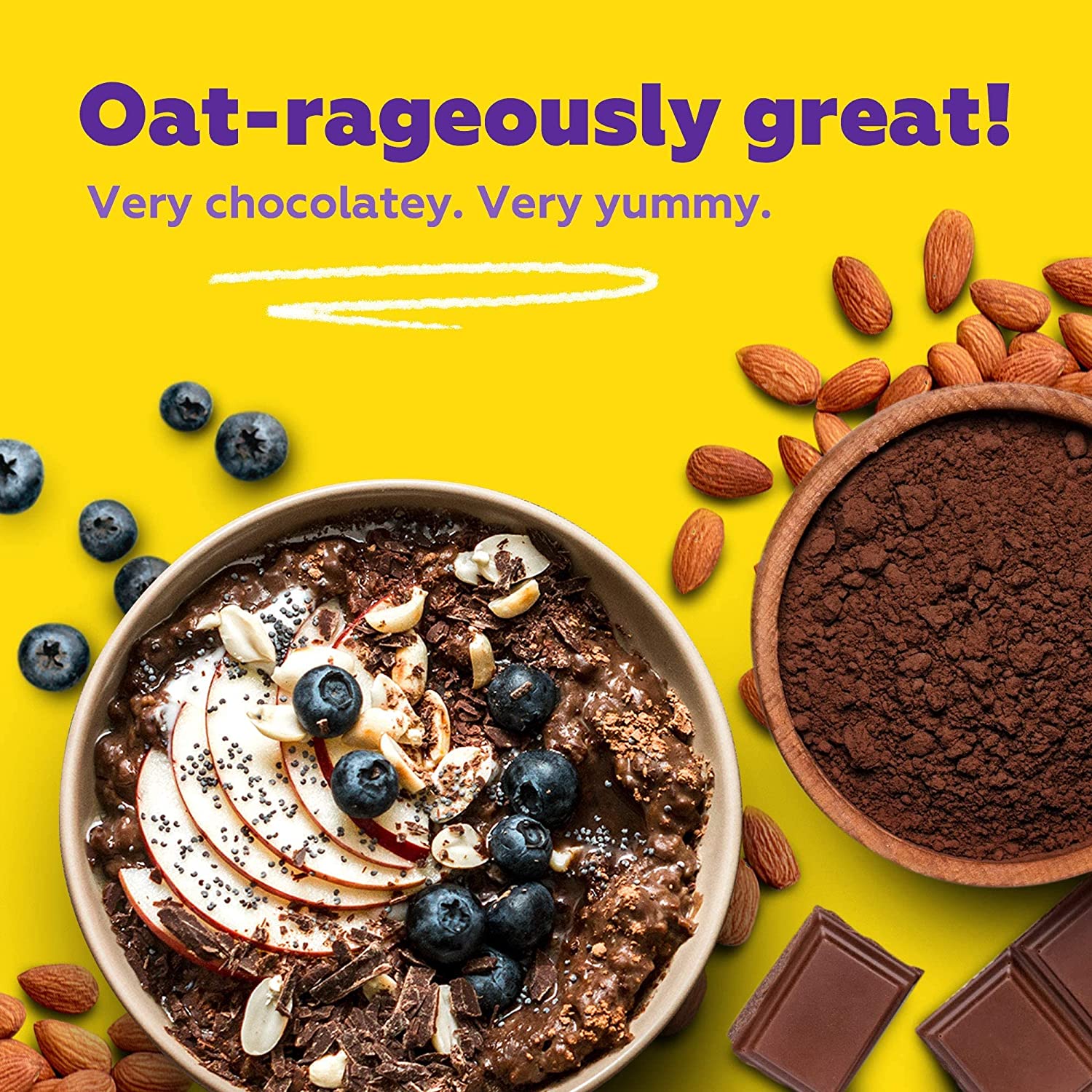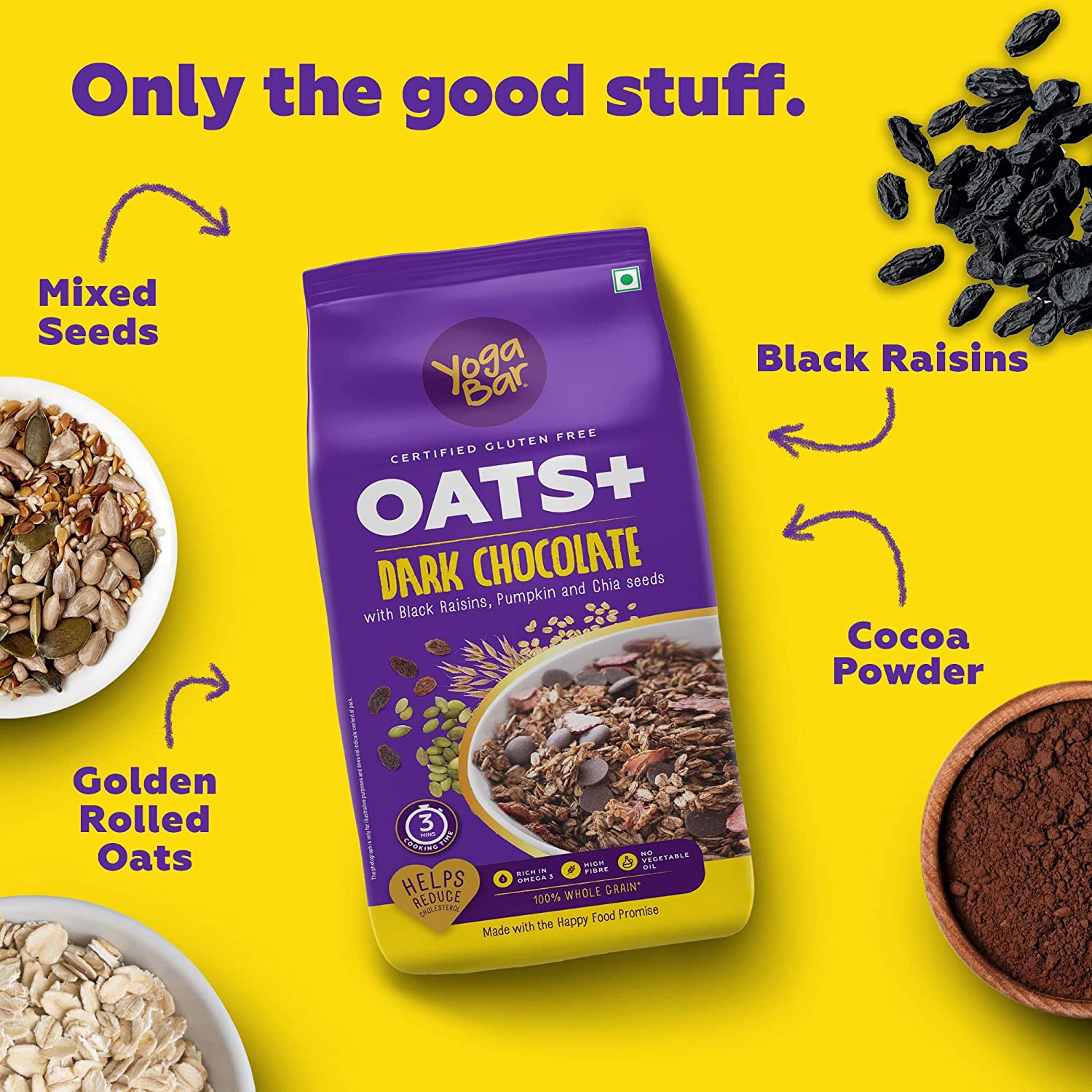 Yogabar Dark Chocolate Oatmeal 400g – Gluten Free Whole Oatmeal for Breakfast – Healthy Breakfast Cereal with High Protein Oats – Healthy Dessert Pudding –
Freshly-harvested, single-origin, the most premium, rolled golden oats all the way from sunny Australia. Oats really doesn't get any better than this. Just try!
Our amazing flavors are delivered by Mother Nature. It's incredible what genuine and fresh ingredients can do with a little bit of love. You "oat" to try this!
Unlike the competition, we use no preservatives, no maltodextrin, nothing artificial. Just whole grains, nuts, seeds, protein – all 100% natural goodness. We are natural.
The ingredients are 100% natural. The flavours are 100% natural. The taste is 100% natural. Because that's just the way it should be.
We are generous.
Our products are stuffed with nutrients, with all the ingredients that's good for you, in all the quantities that's right for you.
We are yummy.
If you think healthy can't be absolutely delicious, do we have a surprise for you. Take a bite and savour the yum. You'll love it.
We are clean.
No gluten. No processed sugar. No preservatives. No chemicals. No artificial anything. Just good, clean food. That's a promise.
Description
Additional information
Brand
Reviews (0)
Description
Brand Yogabar
Diet Type Vegetarian
Flavour Dark Chocolate Oats
Specialty Gluten Free
Weight 400 Grams
Package Information Bag
Material Type Free High Fructose Corn Syrup Free, Preservative Free, Wheat Free, Chemical Free
Region Produced In India
Allergen Information Gluten Free
Package Weight 0.47 Kilograms
MAKES MILK FUN: Make milk a part of your breakfast with Yogabar Dark Chocolate oats.
HEALTHY HEART: Beta Glucan Fibre that can help reduce cholesterol with Omega 3 Fatty Acids
WHOLE OATMEAL: Made from 100% Wholegrain with the goodness of Pumpkin Seeds, Chia Seeds & Black Raisins
GOLD STANDARD: Premium Oats that are naturally Gluten Free.
PREMIUM DARK CHOCOLATE: 100% Natural Dark Chocolate, packed with anti-oxidants, help with raising good HDL and reduce bad LDL.
Related Products