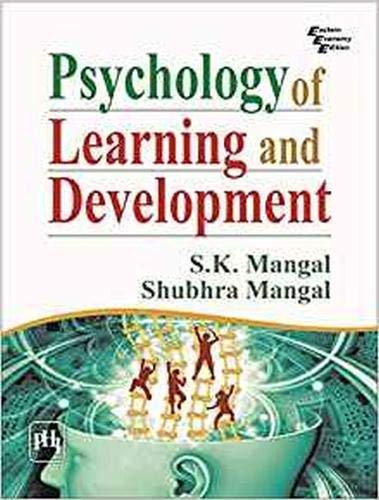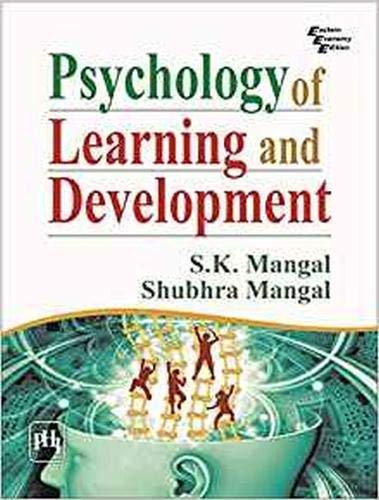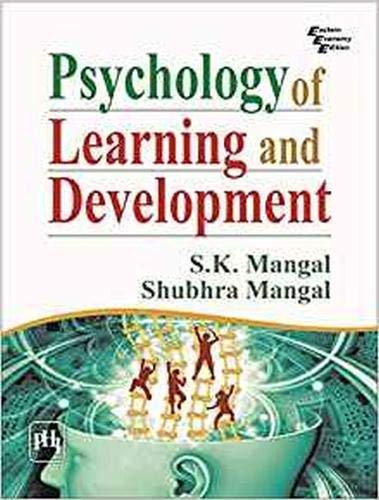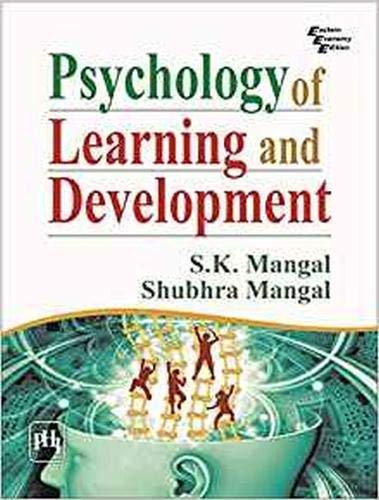 Psychology of Learning and Development S.K. Mangal (author) & Shubhra Mangal (author)
S.K. Mangal, Ph.D. (Education), has been Principal, and Professor and Head of Department of Postgraduate Studies at C.R. College of Education, Rohtak, Haryana. Dr. Mangal has authored several books, including Essentials of Educational Psychology, Advanced Educational Psychology (Second Edition), Educating Exceptional Children: An Introduction to Special Education, Essentials of Educational Technology, Emotional Intelligence: Managing Emotions to Win in Life, Pedagogy of Social Sciences (Second Edition), Research Methodology in Behavioural Sciences and Statistics in Psychology and Education (Second Edition), published by PHI Learning. Professor Mangal has been a distinguished administrator and researcher. He has devised various educational and psychological tests and has published extensively in reputed journals.
Shubhra Mangal, Ph.D. (Education), is the Principal, Professor and Head of the Department of Postgraduate Studies, C.R.S. College of Education, Noida. She has devised an Emotional Intelligence Inventory for the measurement of Emotional Intelligence of School Teachers. She has written a number of books in the field of Educational Psychology and Teacher Education, including Research Methodology in Behavioural Sciences and Emotional Intelligence: Managing Emotions to Win in Life, published by PHI Learning. The areas of her research interest include emotional intelligence and teacher education
Description
Brand
Additional information
Reviews (0)
Description
preface 1. Educational psychology—concept, scope and role 2. Methods and techniques of Educational psychology 3. Growth and developmental, principles and influencing factors 4. Heredity and Environment 5. Characteristics of various stages of development with special reference to adolescence 6. Dimensions of individual development 7. Theories of development 8. Developmental tasks and their educational implications 9. Maturation—concept and educational implications 10. Learning—concept and importance 11. Factors affecting learning 12. Theories of learning 13. Constructivism and constructivist learning 14. Transfer of learning or training 15. Psychology of motivation 16. Memory—concept, types, Measurement and development 17. Forgetting—nature, causes and minimisation of forgetting 18. Intelligence—concept, theories and Measurement 19. Emotional intelligence—concept, Measurement and development 20. Social, spiritual and artificial intelligences 21. Aptitude—concept and assessment 22. Attitude—nature, Measurement and development 23. Dimensions of individual differences in learners 24. Learning styles—concept, types and implications 25. Learning disabilities, concept and types 26. Creativity—concept, theories and development 27. Personalizing, nature and theories 28. Determinants of personality 29. Assessment of personality 30. Mental health and Hygiene 31. Defence or mental mechanisms 32. Psychology of adjustment 33. Frustration, conflicts and stress 34. Guidance and Counselling 35. Social groups and Group dynamics index.