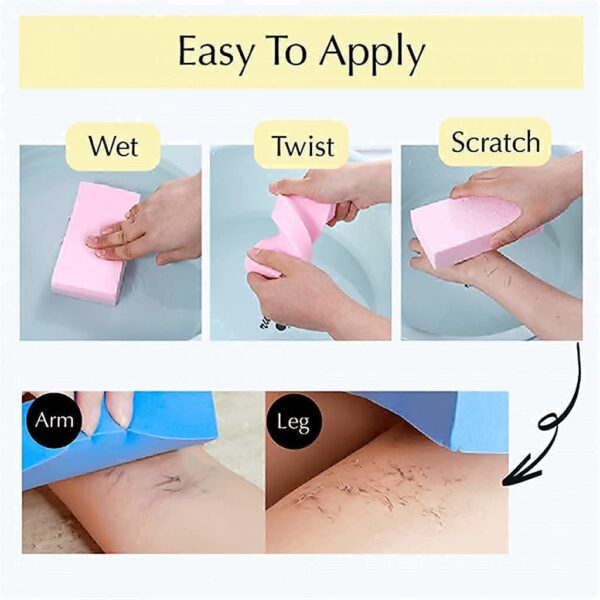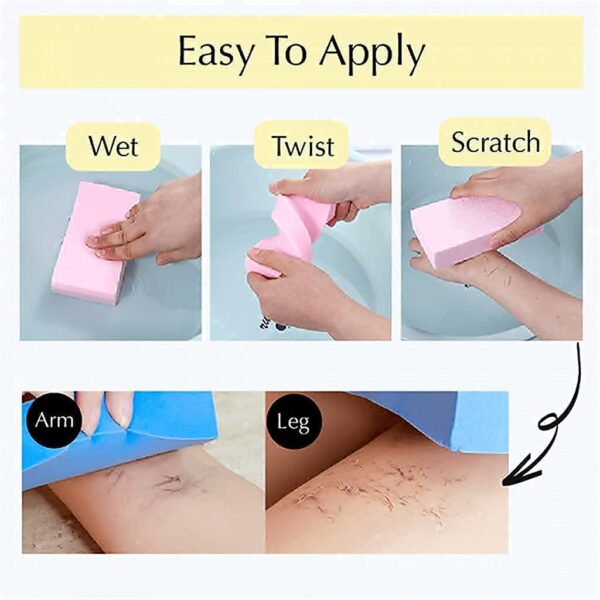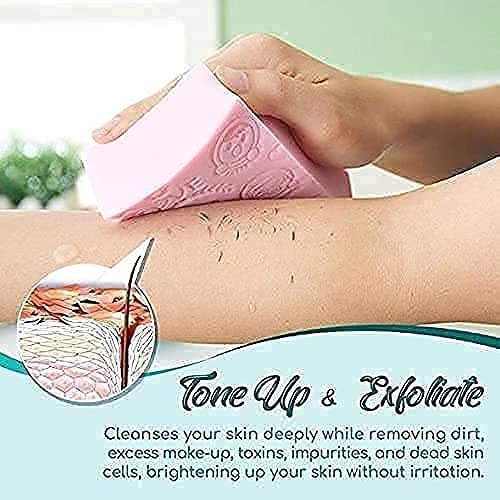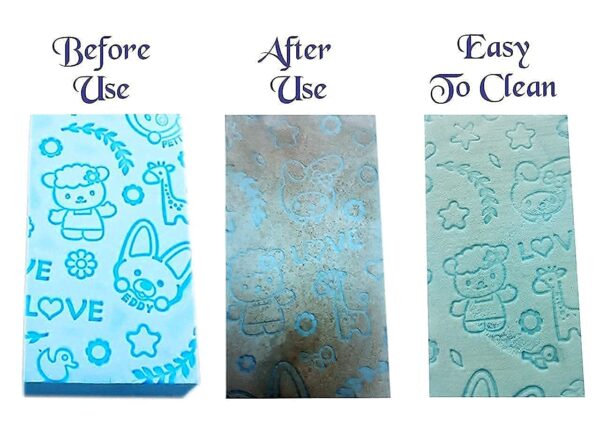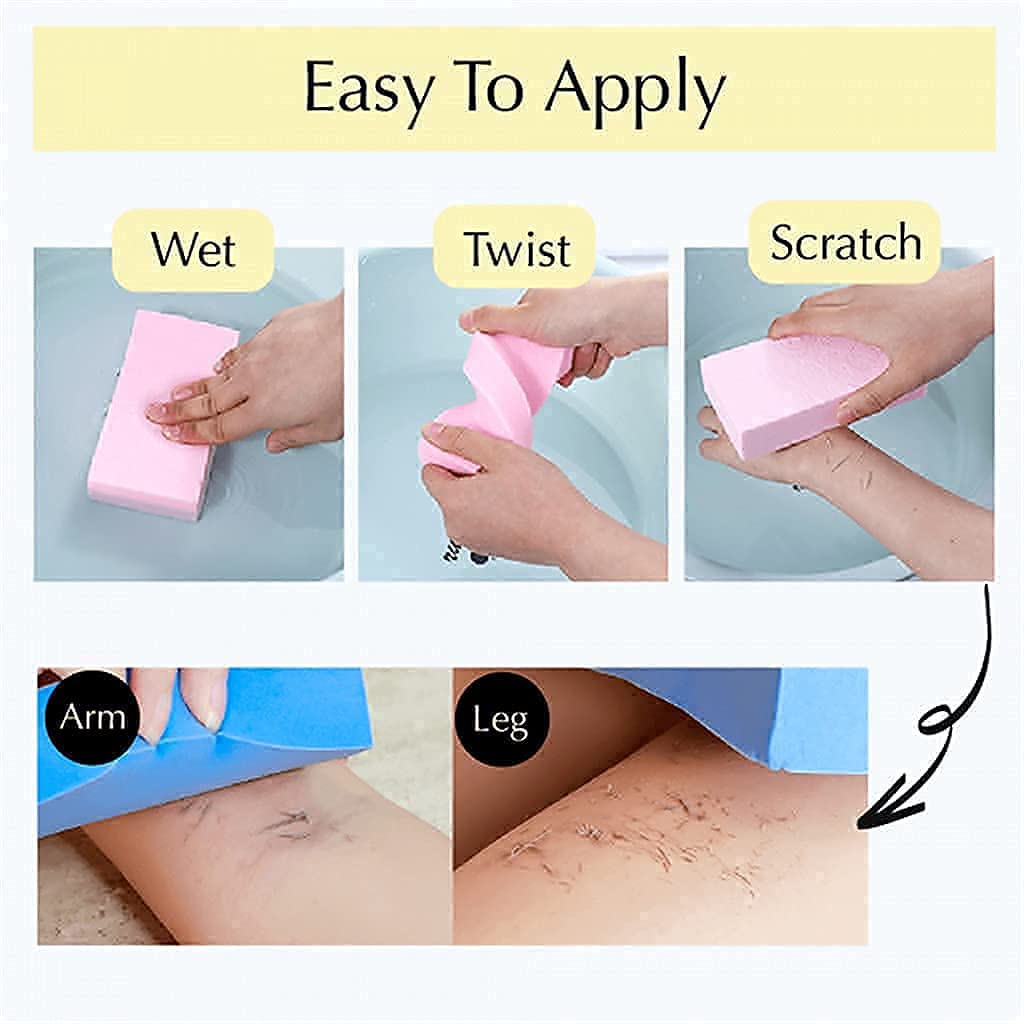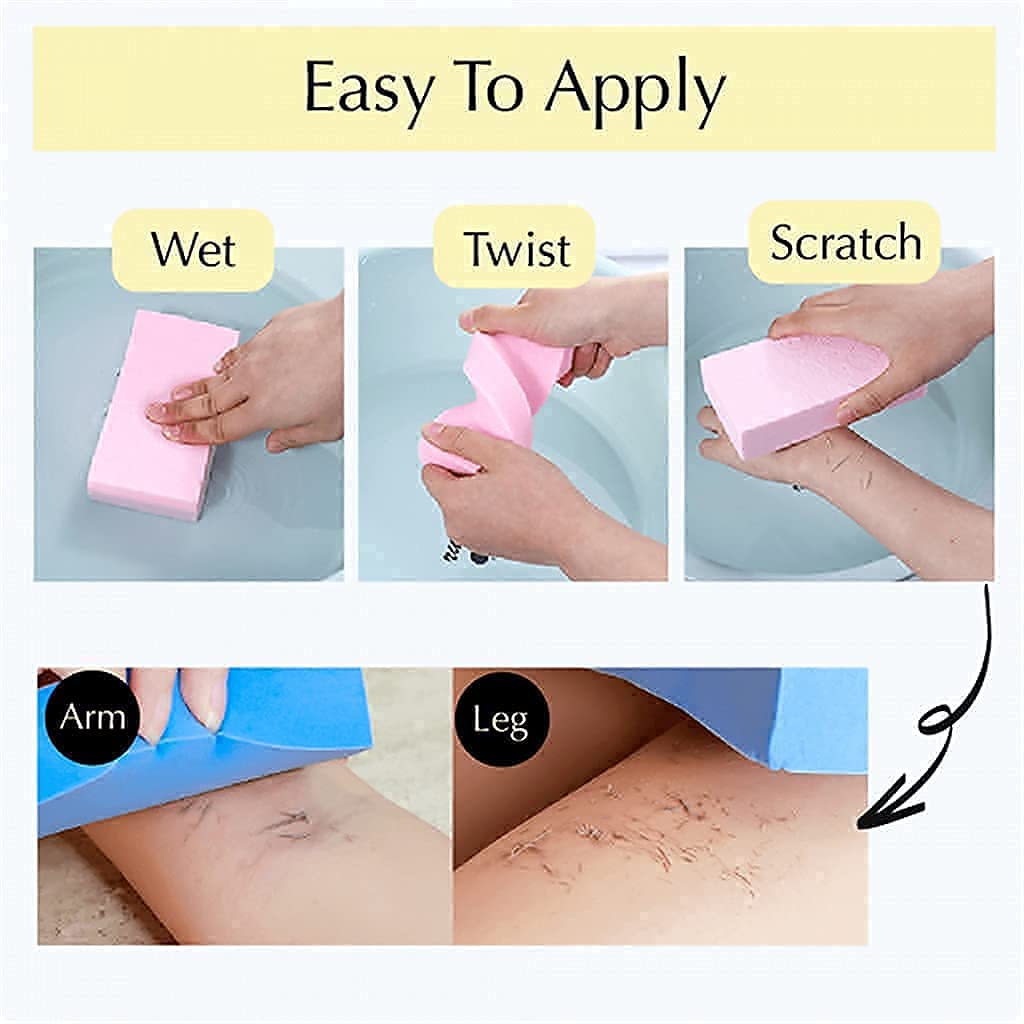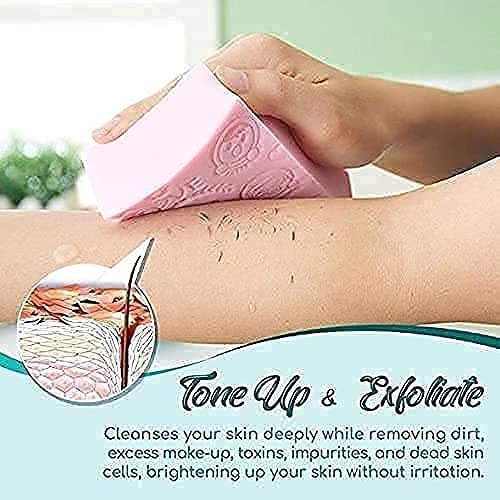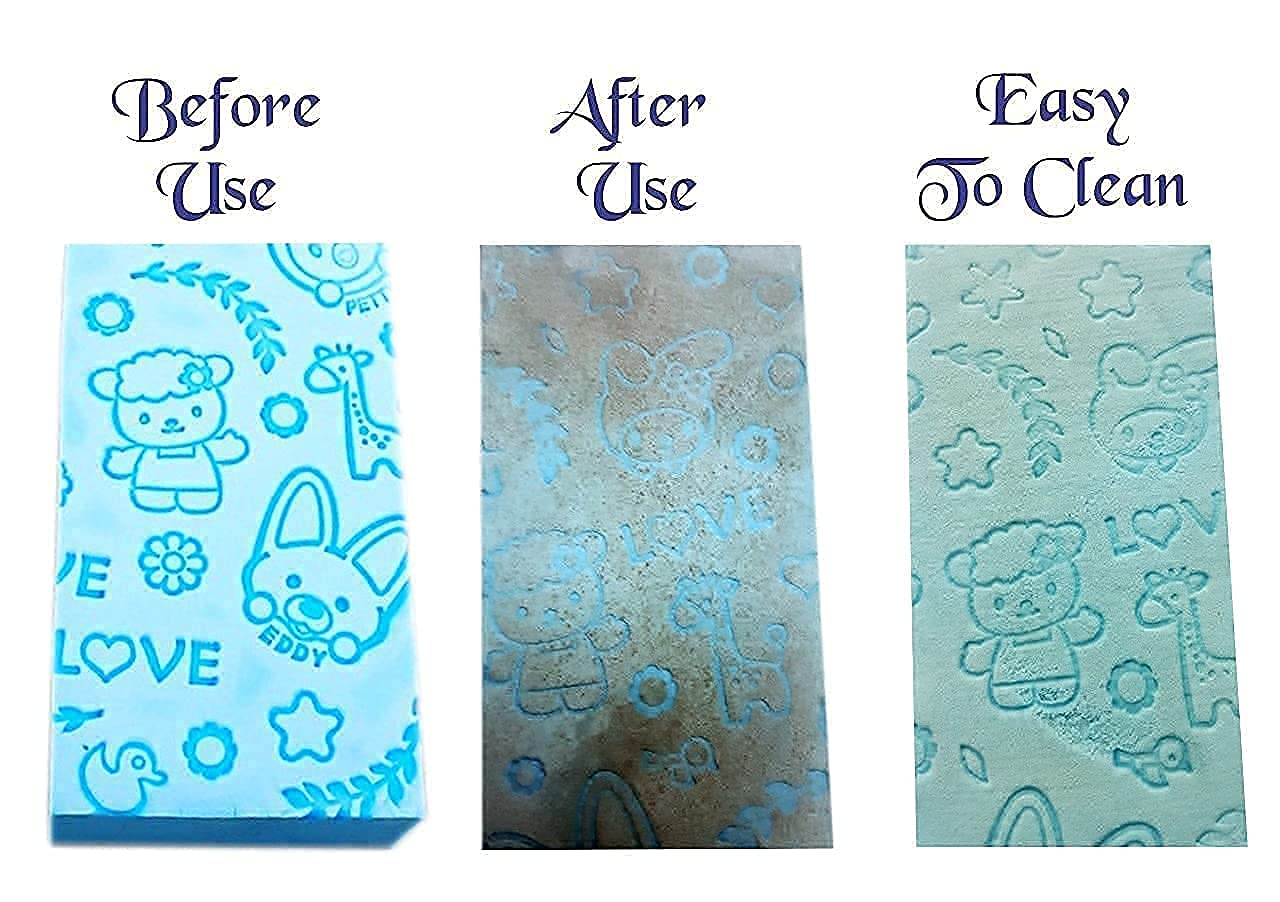 BBRATS Ultra Soft Exfoliating Sponge Soft Bath Sponge Scrubber for Kids Body Scrub for Bathing Exfoliator Sponge for Body Wash Bath Scrubber for Body Dead Skin Removal Bathing Sponge
This product will come in wet form, if dry becomes hard and when sock into water it will become normal. Dead Skin Remover Bathing Sponge For Kids Use And Baby Use. How to use: Step 1. Soak the sponge in the water for a while Step 2. Squeeze out excess water Step 3. Scrub your body With the sponge, DO NOT USE SOAP OR SHAMPOO, and rub it on the skin with a little press Step4. Scrub the sponge on your whole body from head to toe and you may see the sponge absorb all dirt and sweat from the skin and color blackish Step5. Use your soap and shampoo and again use scrub your body with the sponge, now you may see the sponge moisturize your skin and get it clean on its own. Step6. Clean the sponge by keeping squeezing and you may see how much dirt is released. How to USE AS FACE SCRUBBER Step1. Cut one sponge in 4 pcs like 6*6*1.5cm (Refer Picture) Step2. Scrub on your face with a sponge only with water Step3, apply your favorite face cleanser and scrub with a sponge Step4. Scrub properly, close your eyes, and keep rubbing softly at least for five minutes, on your face, eyes, ears, neck, and back neck Step5. Clean the face with normal water and squeeze the sponge; you may see how much dirt is released from the sponge. Body sponge for batching specification: Product name: Sponge Color: Blue, Pink, Green & Yellow Body Scrubber For Bathing Women. Note we appreciate and encourage our valuable buyers to write a fair review after using our products, nothing changes overnight, just use as given instructions and then please do not forget to rate our products, it will help us to improve our product to serve you better in future.
Description
Brand
Additional information
Reviews (0)
Description
Made of soft, and comfortable PVA material, this exfoliating bath sponge is perfect for both adults and children. Natural cleaning and removing dirt and dead skin on face and body can keep your skin soft, radiant, and healthy.

Exfoliating Sponge Safe and Hypoallergenic, suitable forsensitive skinDead Skin Removal Bathing Sponge For Men Women Kids And Children Use

The fiber of the spa shower sponge can gently massage the skin to removes dirt, improve your blood circulation and skin health. This soft bath sponge gives you a relaxing and comfortable spa experience at home.

This soft bathing sponge is perfect for adults, children , pregnant women and even good for bathing babies from faces to toes.

Sponge can be used multiple times. It will become soft after soaking when exposed to water and it will harden after drying. This will not affect normal use and can be used repeatedly.

Firstly, you need to soak in the water for a while. Don?t use soap or shower gel, just scrub it to your body with water.