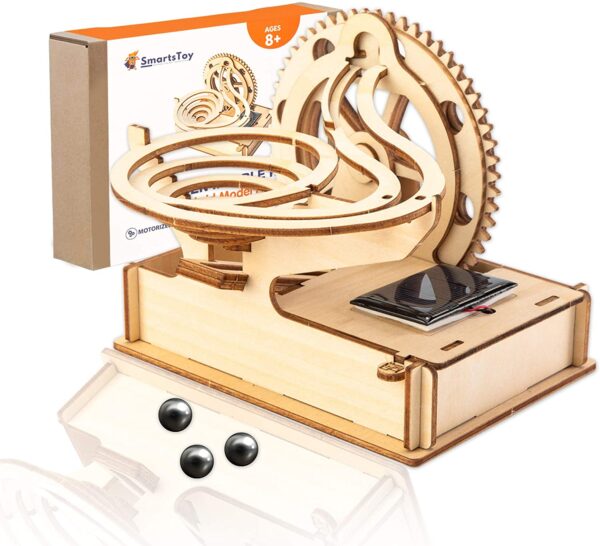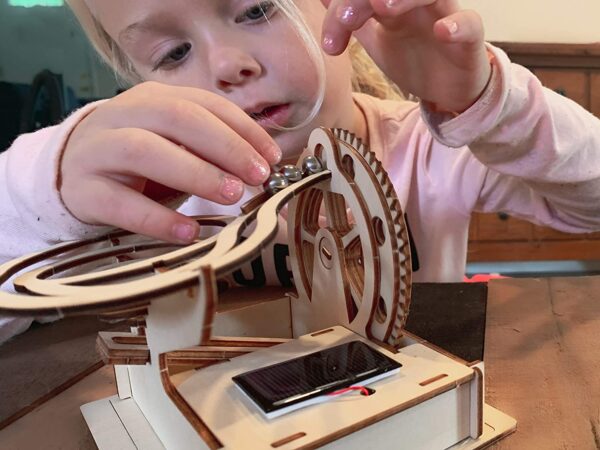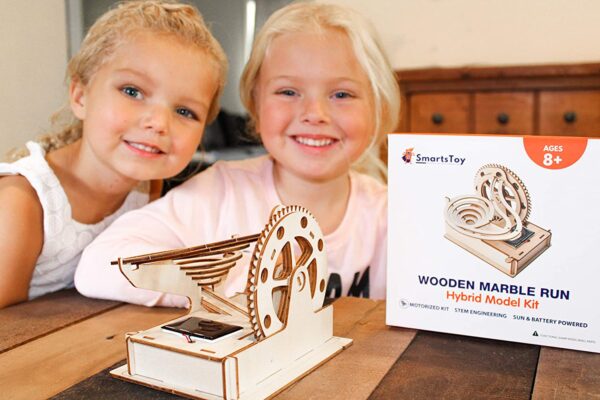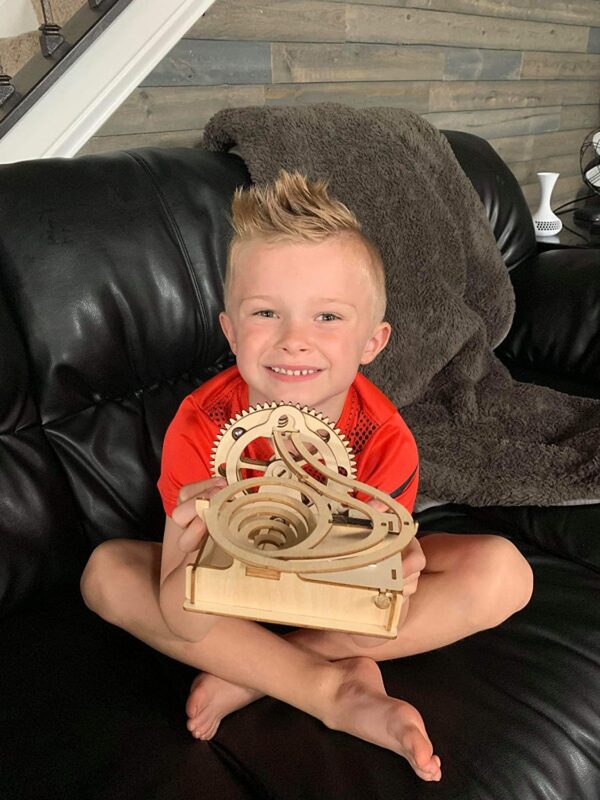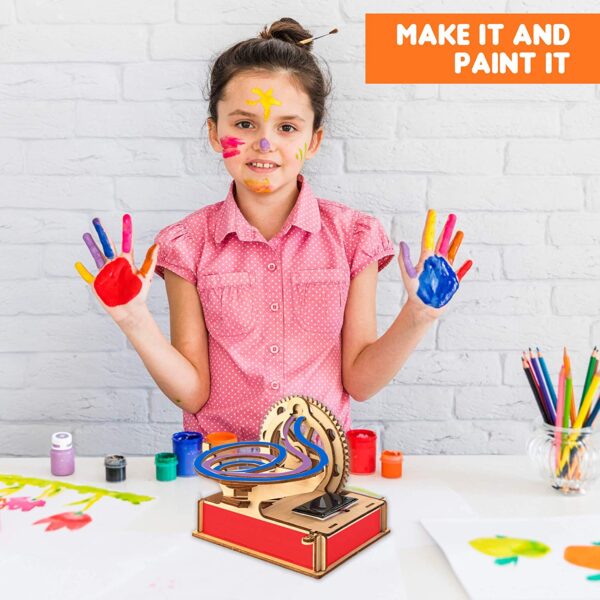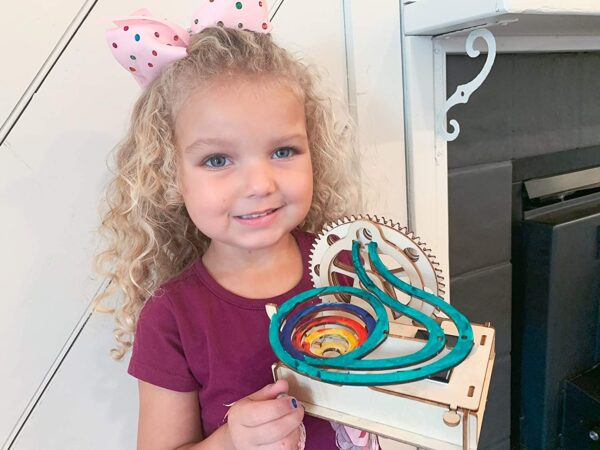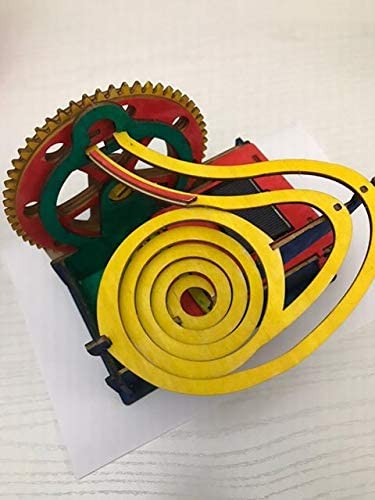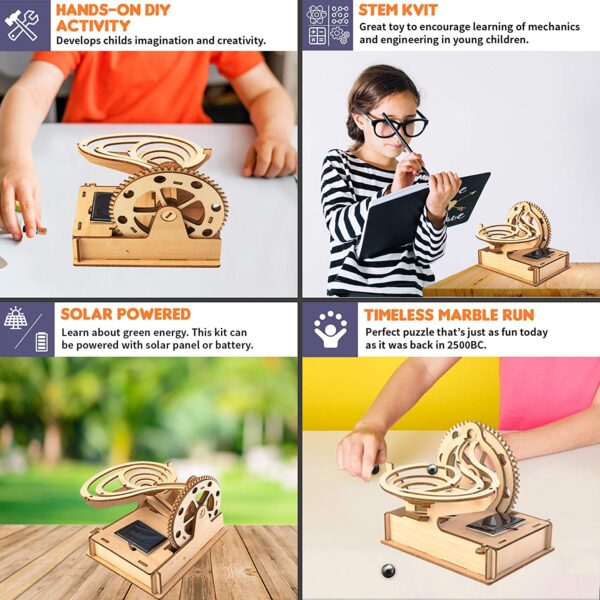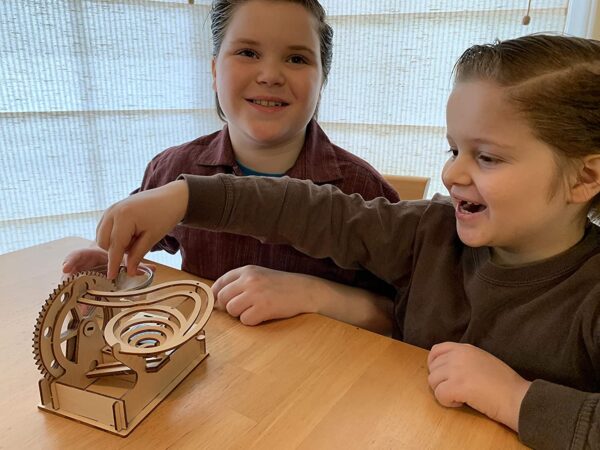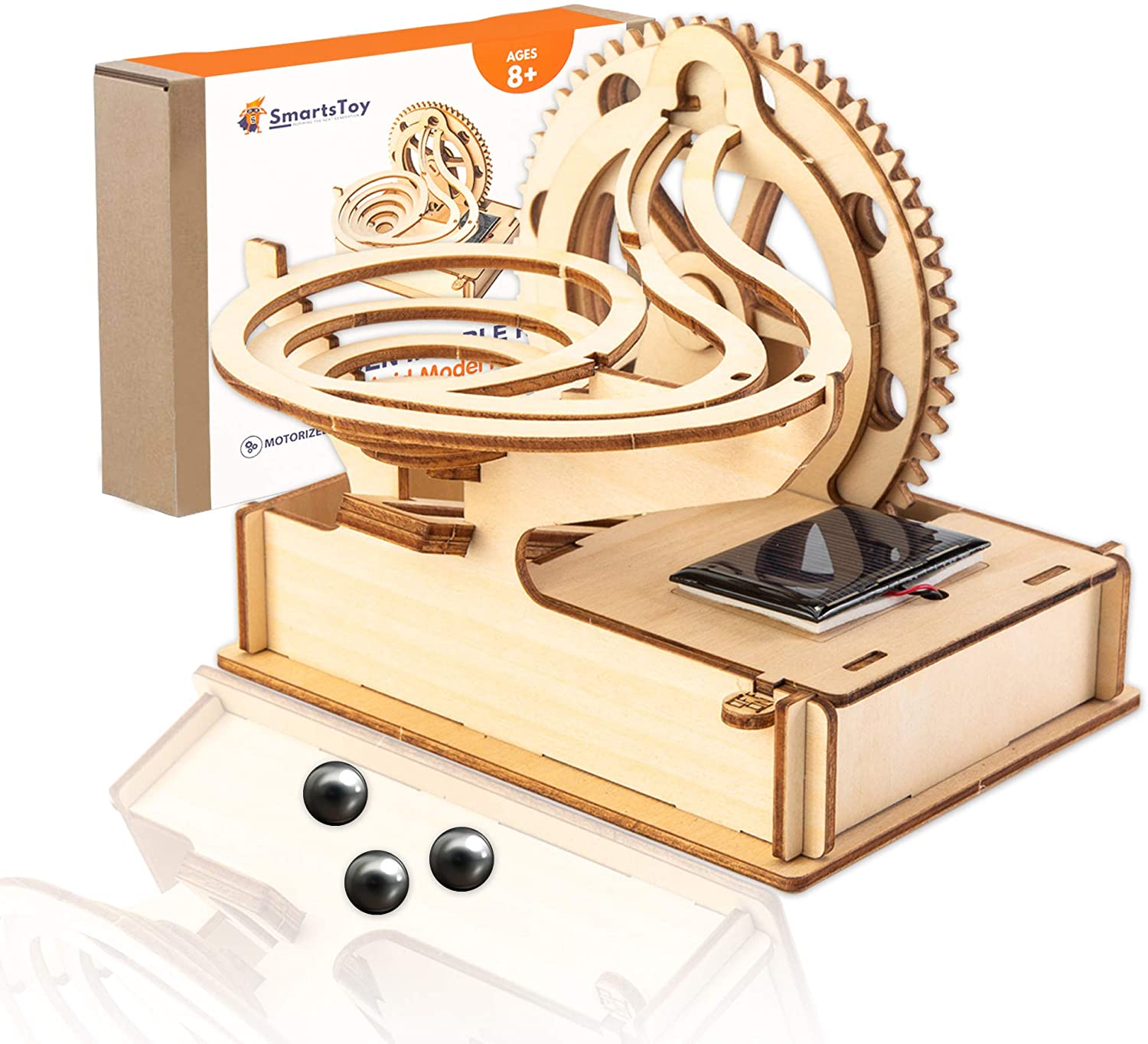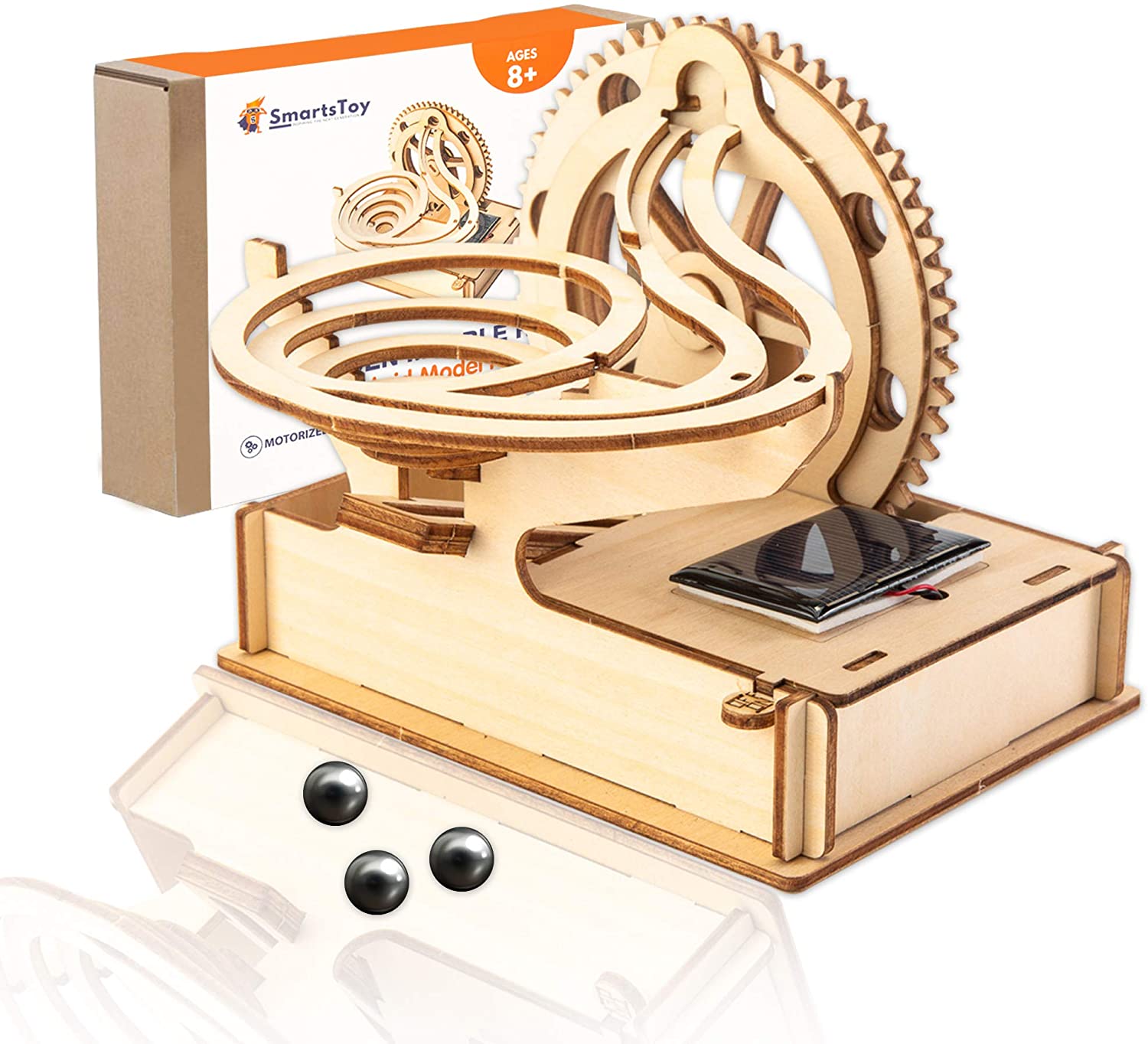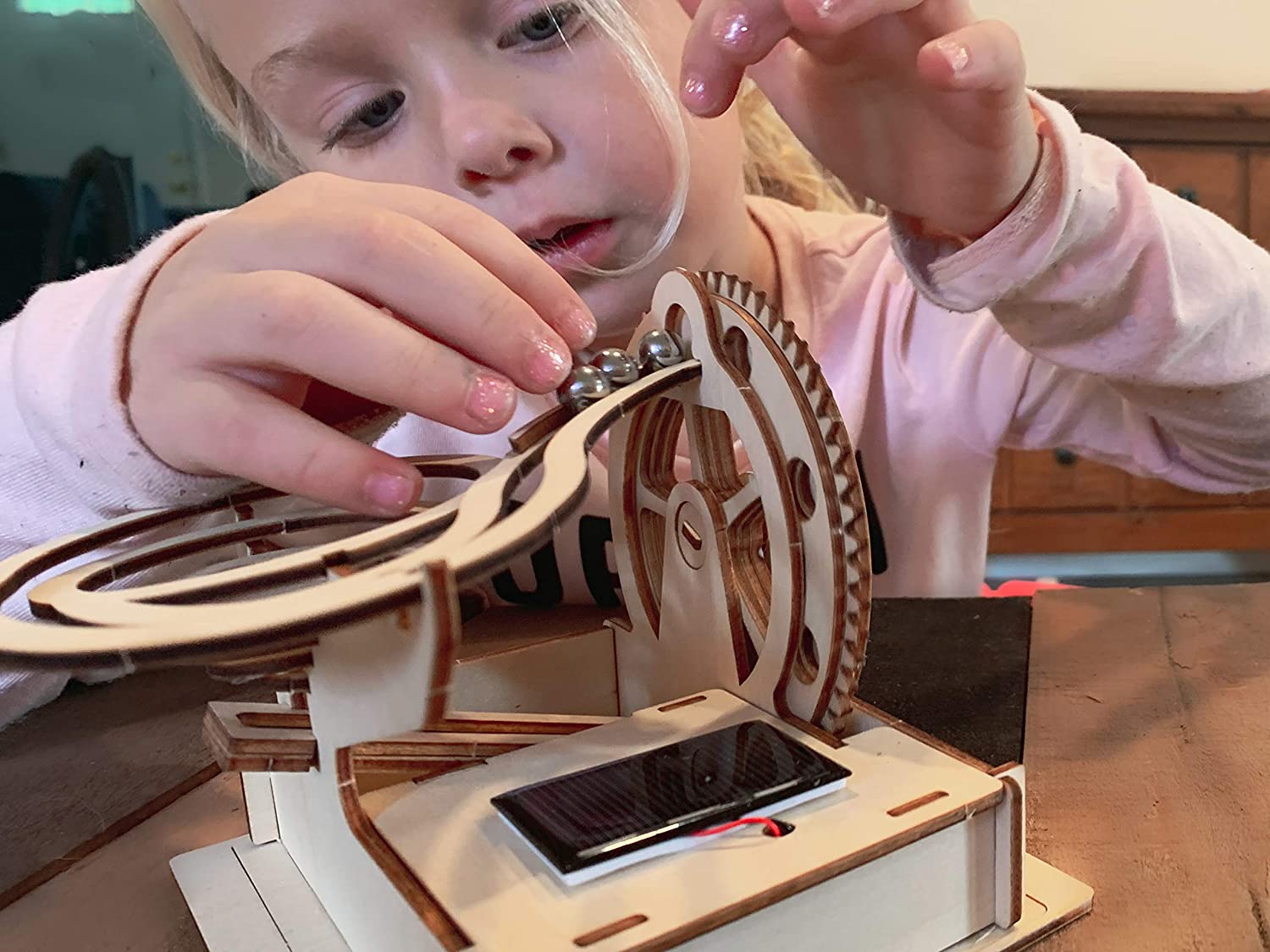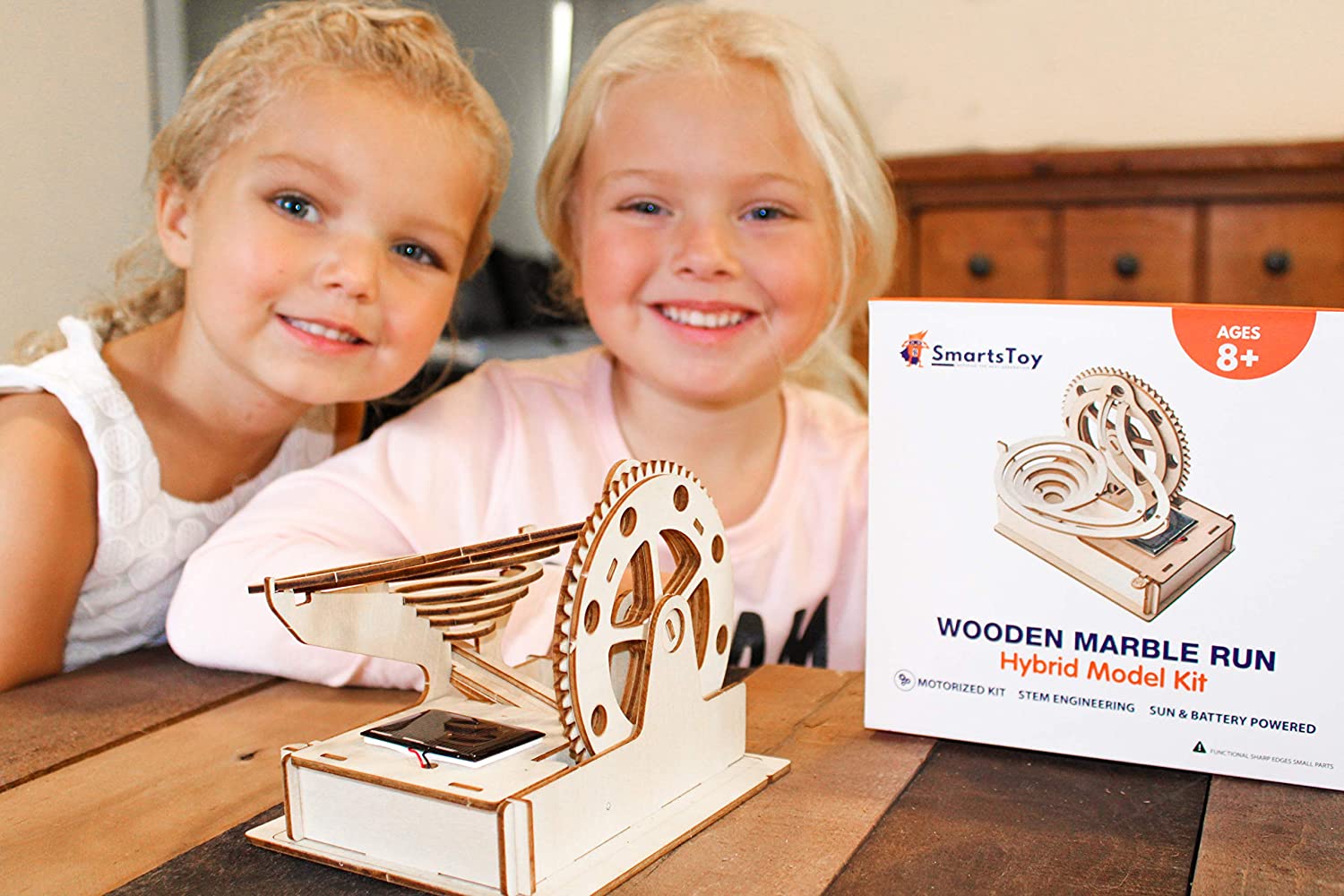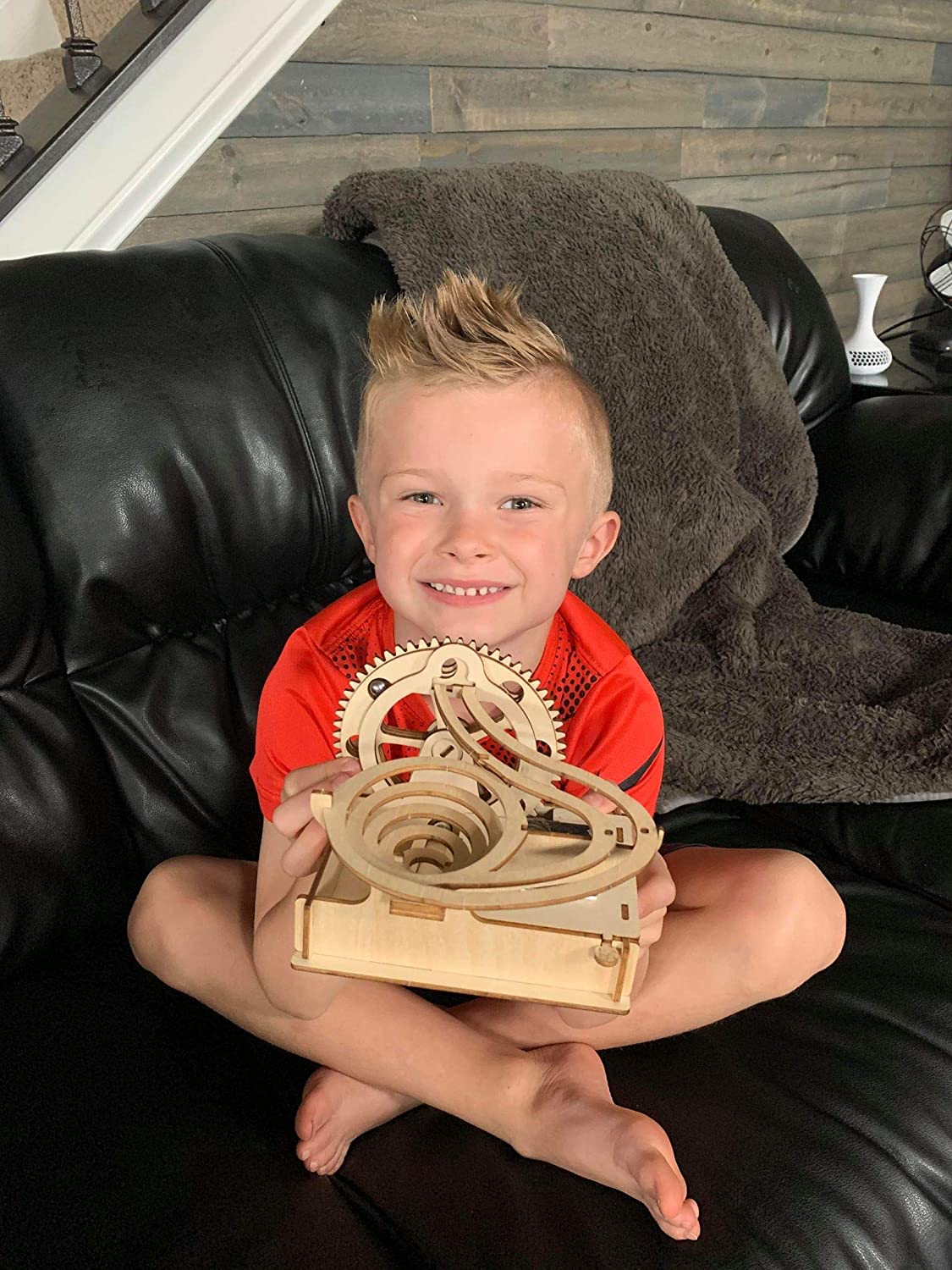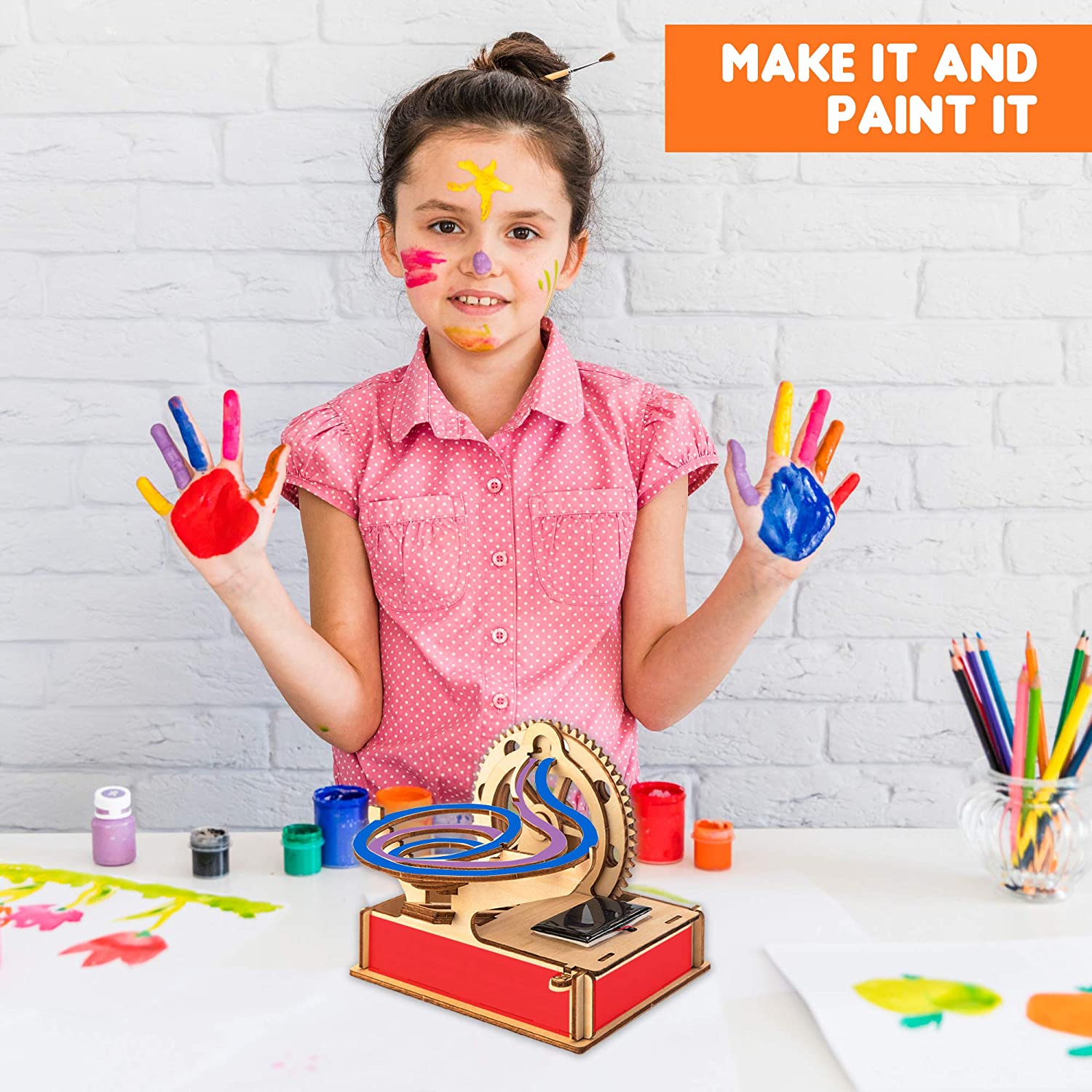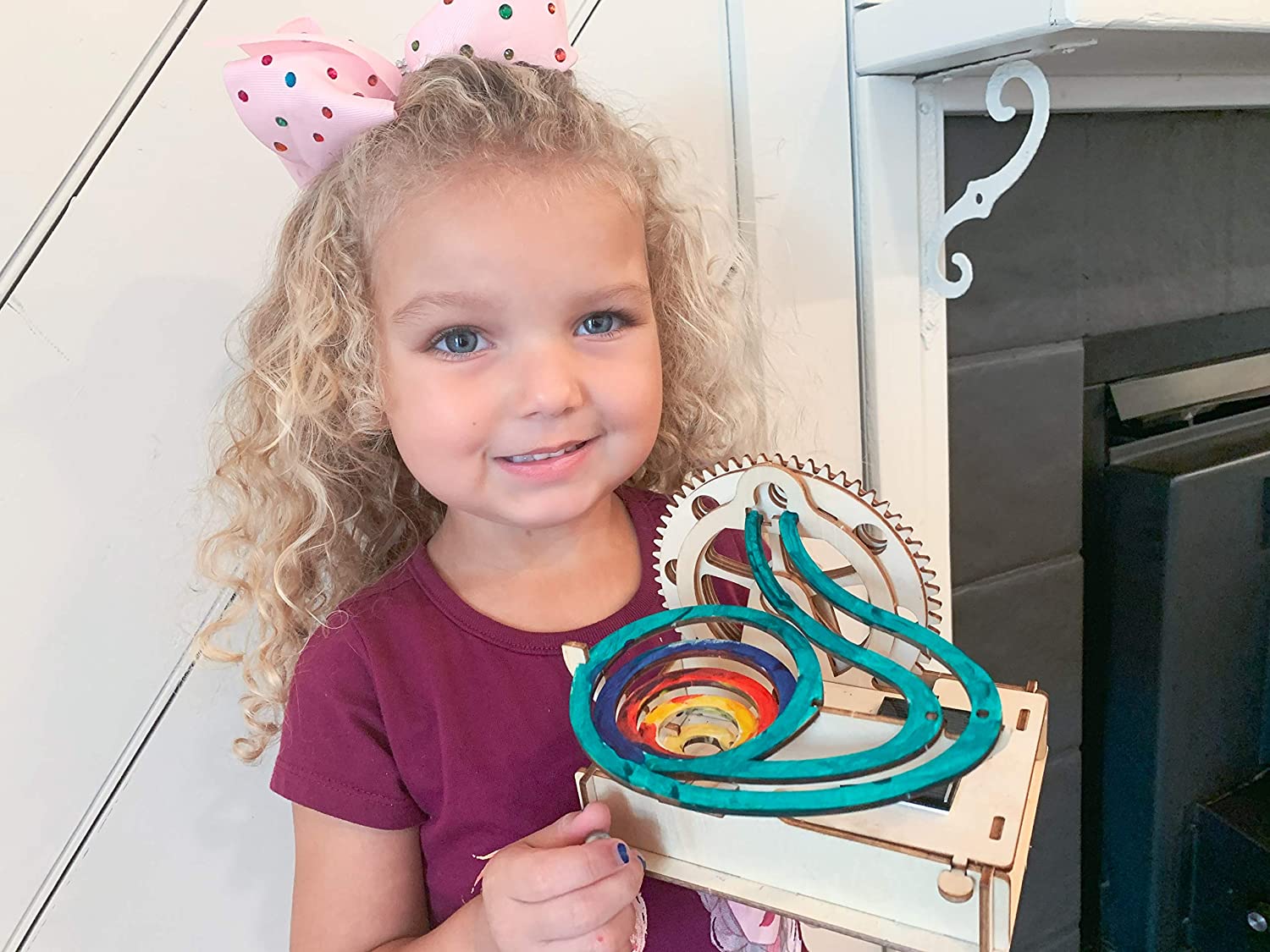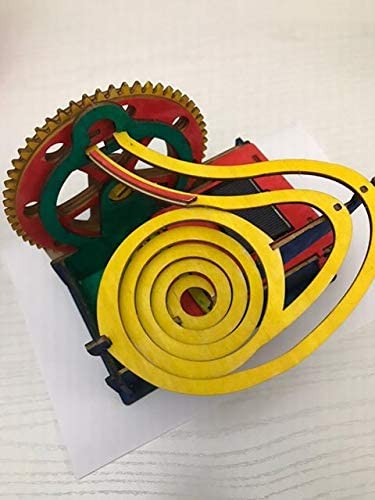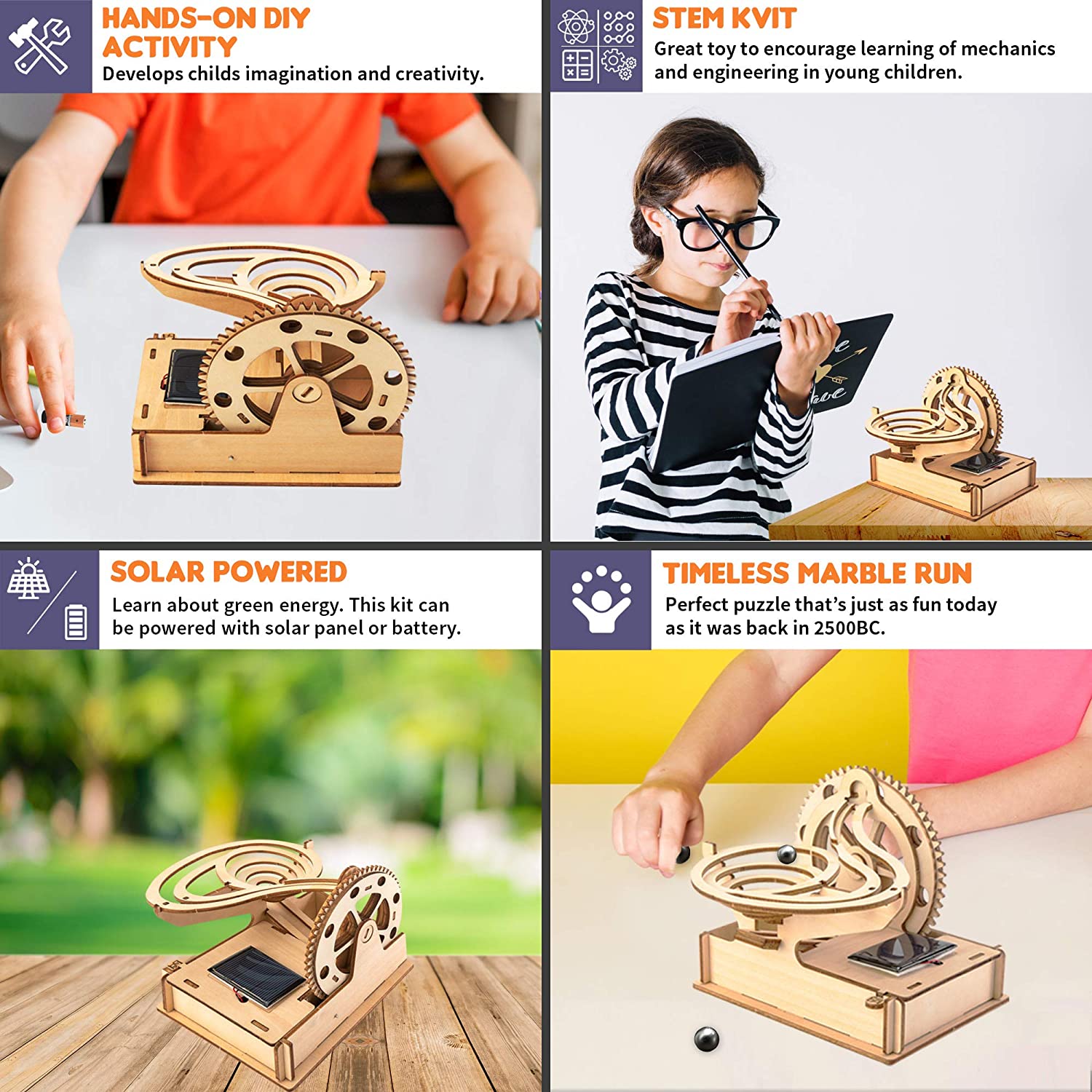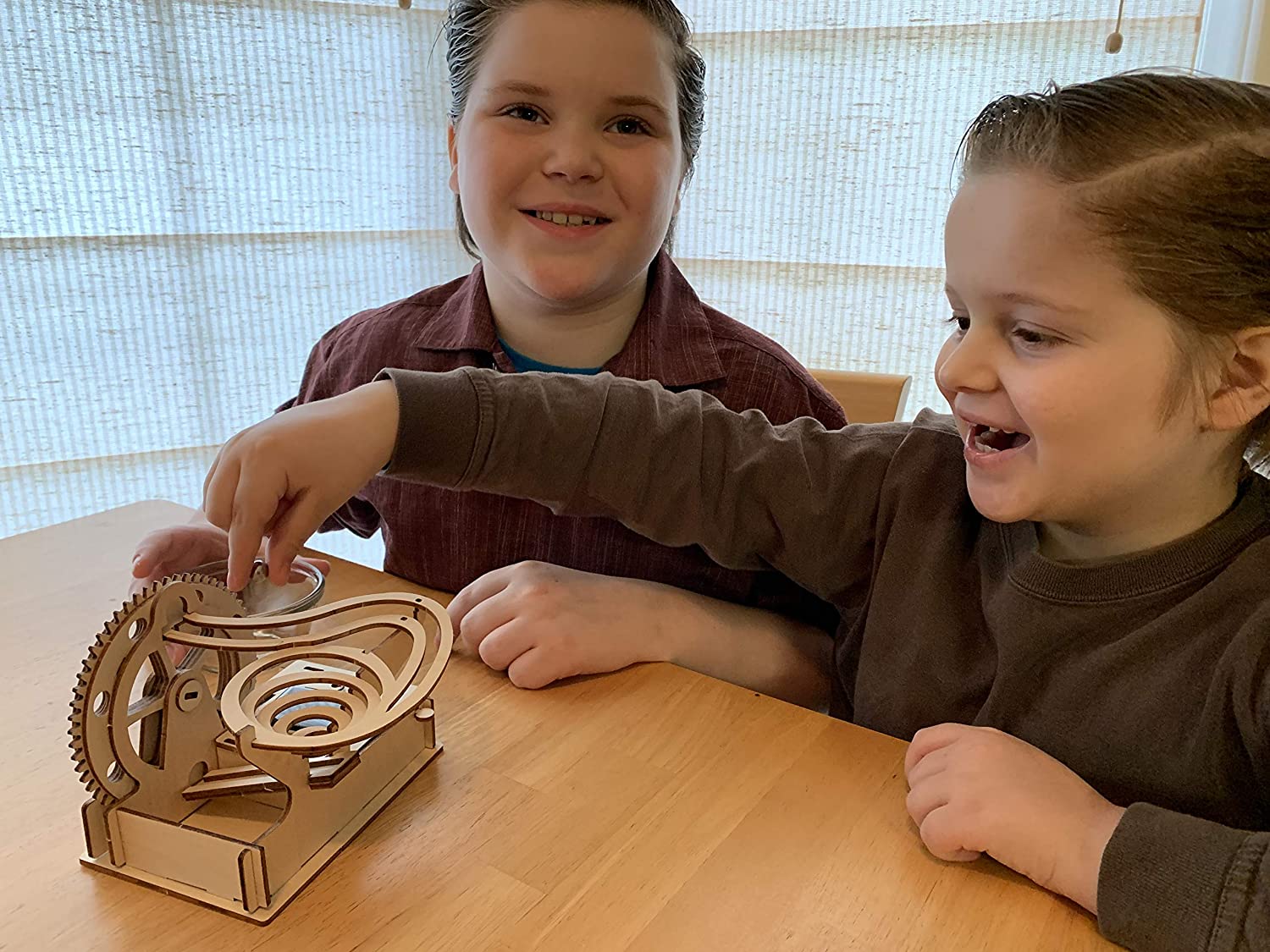 Solar Marble Run & STEM Projects for Kids – Science kits for boys & girls -3D Puzzles for Adults & Kids,Prefect Physics Toy and Engineering Activities for Kids – Model Kit for Science Experiments
About this item
🛠️ GET ROLLING into a world of fun and build your own marble run with our battery and solar powered marble roller coaster building kit. SmartsToy's wooden model STEM toy is pure entertainment meets learning

🛠️ SCIENCE Kits for boys 8-12 wooden 3D puzzles for kids and Adults thatcan be fantastic tools for kids. Our marble machine is designed to teach children hands on skills like coordination, physics, STEM principles and more

🛠️ MARBLE RUNS FOR KIDS OF ALL AGES from kids 8 and up to teens but we also make our 3D wooden puzzles for adults who love a challenge and the sense of accomplishment only a wooden marble run will bring

🛠️ STEM KITS SCIENCE EXPERIMENTS FOR KIDS made with HIGH-QUALITY wood marble track made safe from laser precision cutting. Plywood material. Our DIY marble coaster kit comes with motor, solar panel, wood marble run gear pieces, 3 balls and easy assembly instructions.Perfect stem projects for kids ages 8-12

🛠️ PERFECT PHYSICS TOYS GIFT to get friends or family together to craft, learn and have fun! Beautiful design, more than a toy, our puzzle machine is great for a birthday or any occasion. Get the ball rolling – ADD TO CART
Description
Brand
Reviews (0)
Description
Product Description
This Time Tested Toy Needs No Screen- Science Experiments for Kids 8-12
The wood marble run has been around for centuries. It's a timeless marbles puzzles for kids ages 8-10 that's just as fun today as it was back in 2500 BC
Here's something ageless with a new, fresh twist (and lots of turns!)
Introducing – SmartsToy's Battery and Solar Powered Marble Roller Coaster Building Kit. Where Fun Meets Education
Helps with Child Development
STEM kits can do so much! This wood mechanical puzzle can help kids build up their cognitive and motor skills, understand teamwork and goal setting while keeping them occupied for hours while having fun!
Not just fun for the Little Ones
Not a kid or a teen? Building puzzles for adults is a favorite pastime for millions! Build your own marble coaster and enjoy the deep focus and sense of accomplishment that comes with it. You can also use it as home decor
Made with Laser Cut Precision
Not all wooden mechanical model kits are made equal. Our mechanical models are made with an attention to fine details. From the safe, smooth edges of the track to the premium plywood we use
Still looking for a Unique Gift?
Kids, teens, friends, family and loved ones…we make stunning, fun wood puzzles for adults and children (8 and up!). Perfect for birthdays, Father's Day or just because
Our STEM model kit Includes:
1 wooden mechanical model puzzle
1 solar panel
1 motor with a battery holder
3 balls (made of steel)
1 tube of glue+ instructions
Perfect stem projects for kids ages 8-12
Let the Good Times roll and ADD TO CART
Product information
Product Dimensions
5 x 4 x 5 inches
Item Weight
14.4 ounces
ASIN
B08PMH9RB9
Manufacturer recommended age
8 years and up
Best Sellers Rank
#15,001 in Toys & Games (See Top 100 in Toys & Games)
#20 in Solar Power Kits
Customer Reviews

4.5 out of 5 stars

Mfg Recommended age
8 year and up
Manufacturer
Dongguan Xiang Yi Qi Wan Industrial Co., Ltd.
Related Products