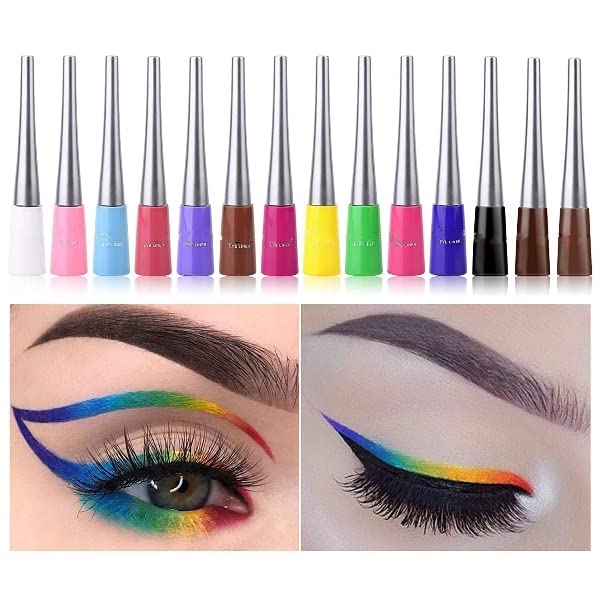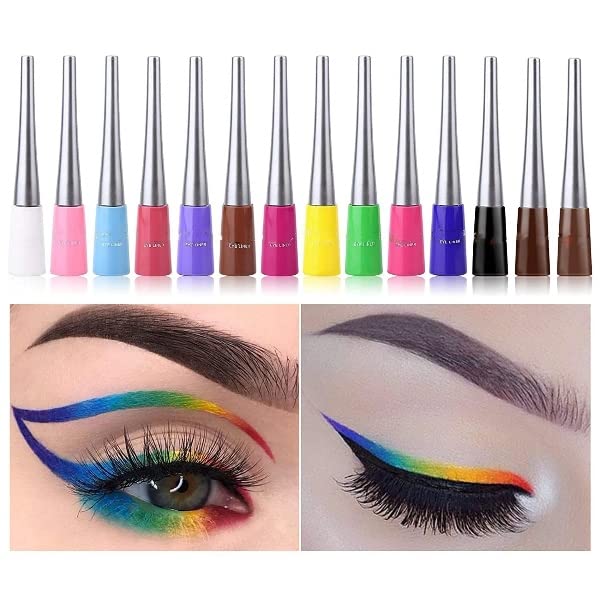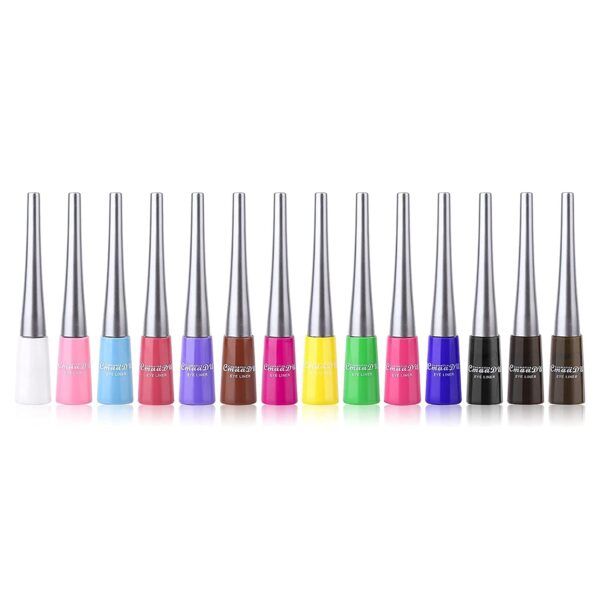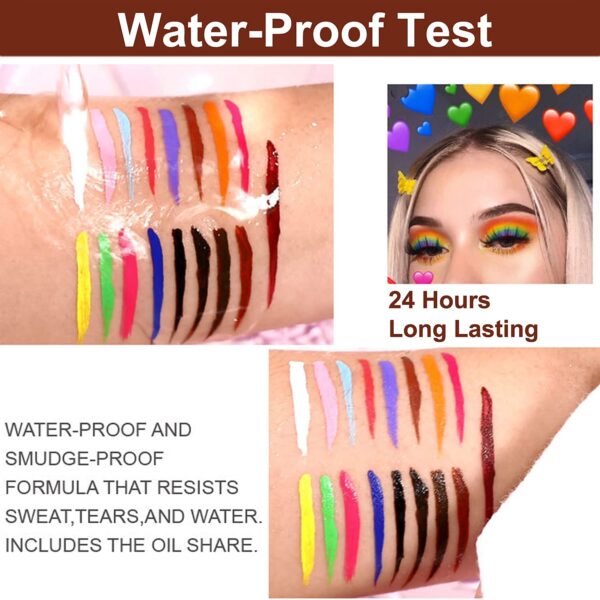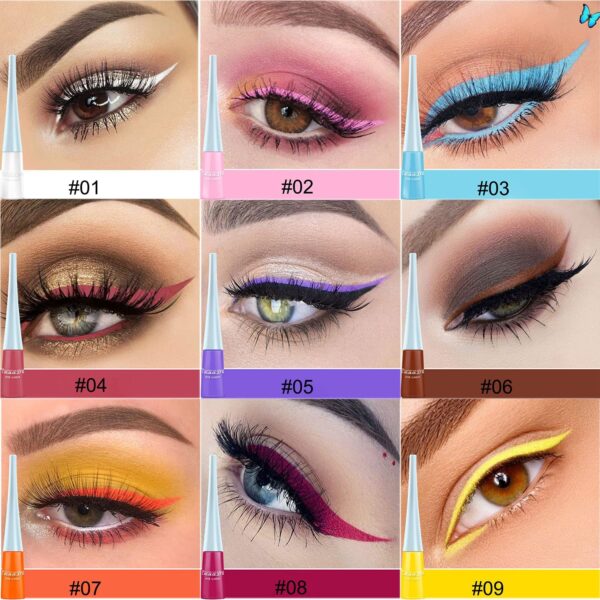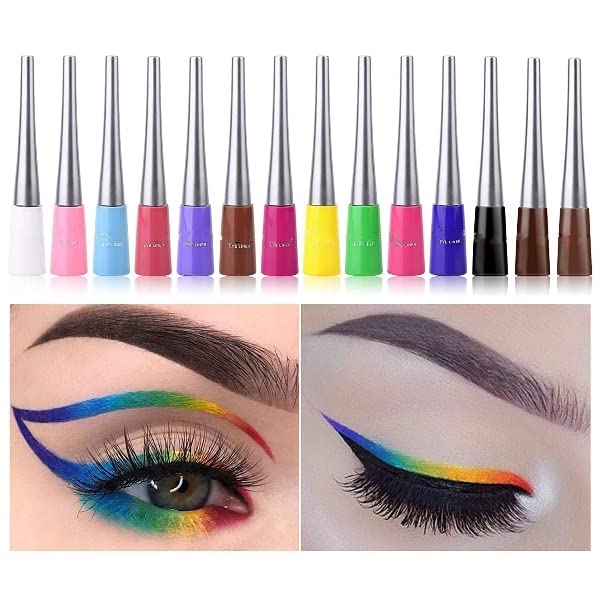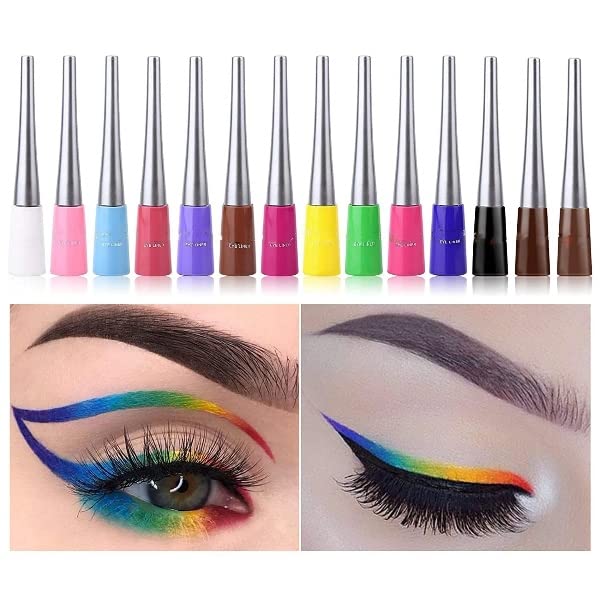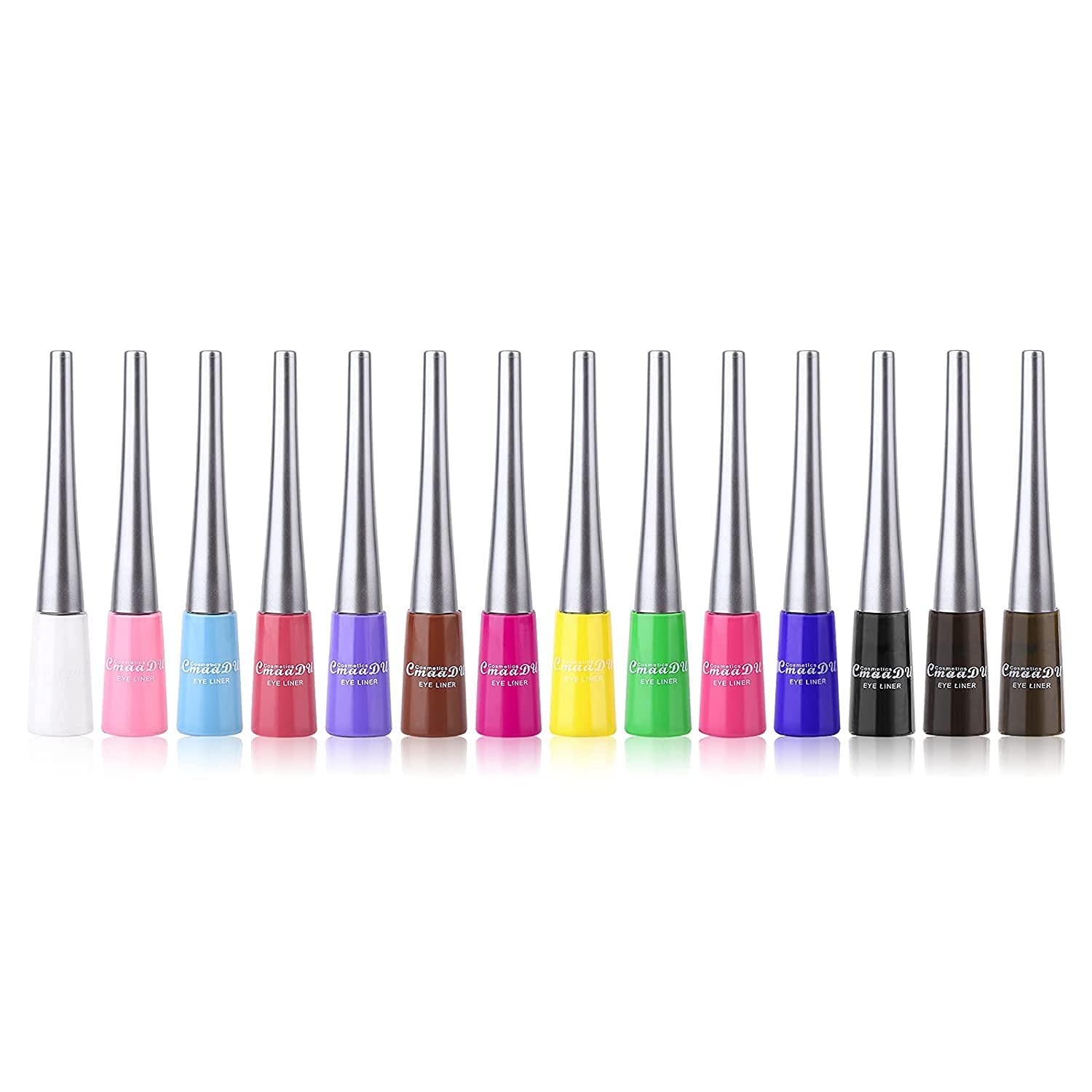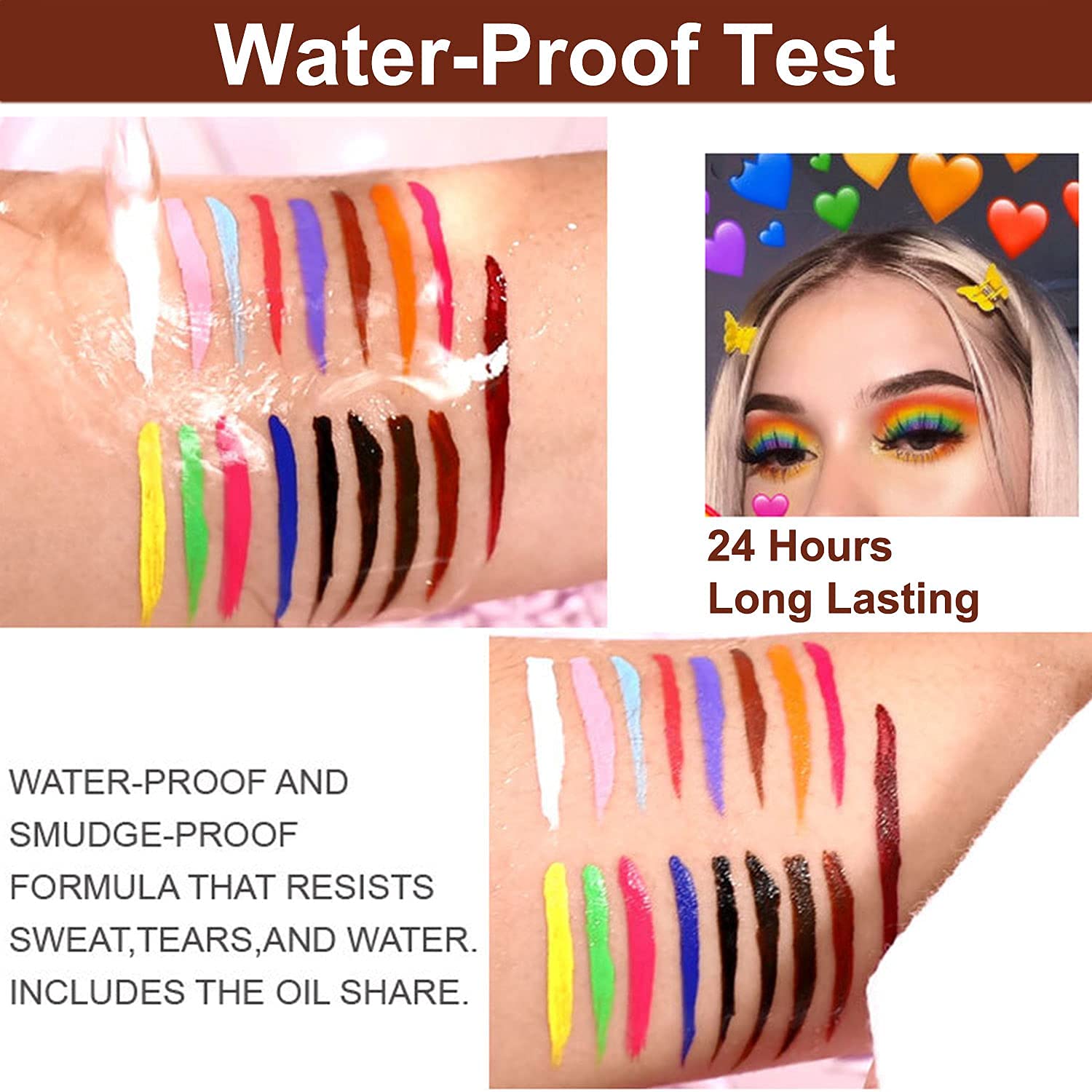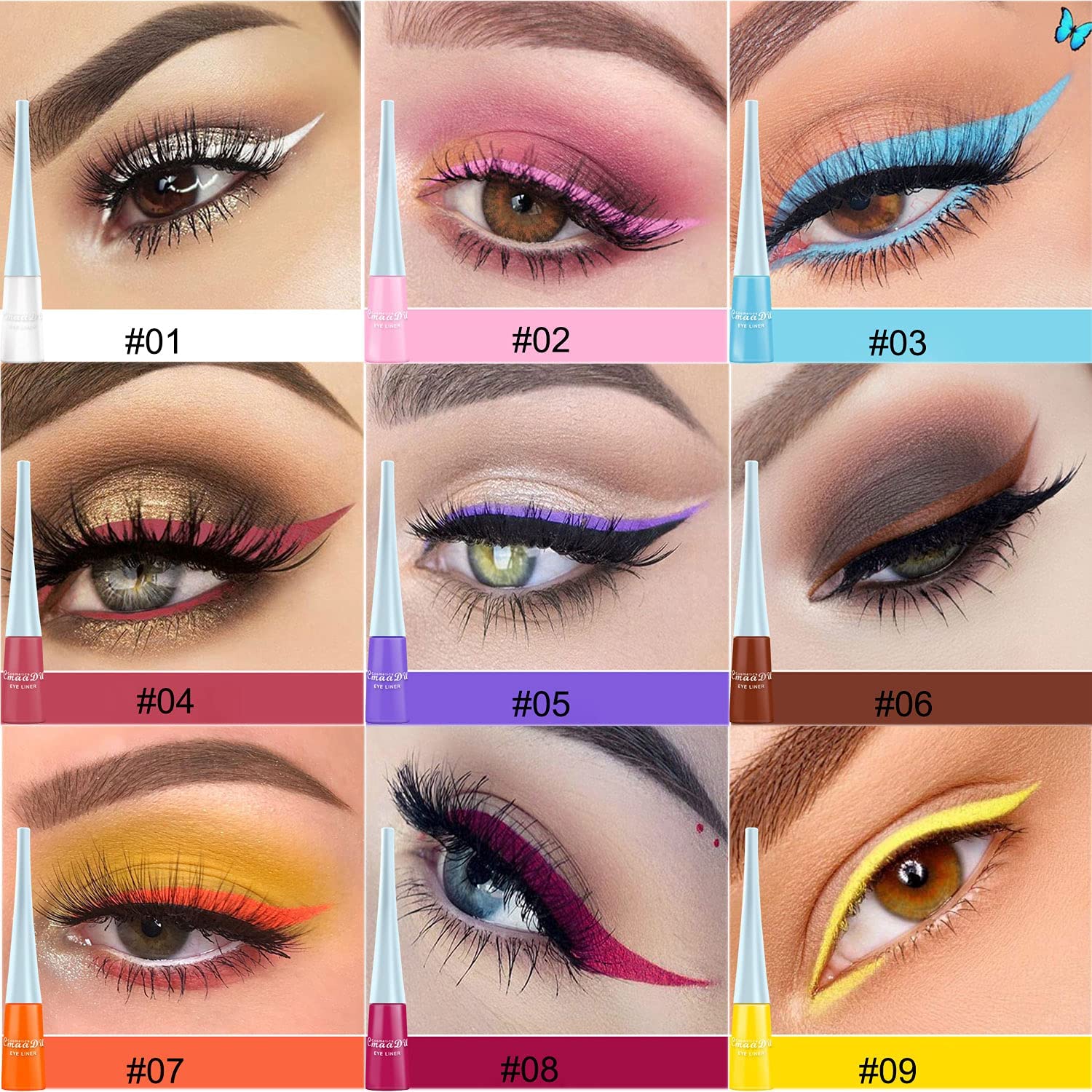 VBA 14 Color Liquid Eyeliner Colorful Set,Red Pink White Blue Black Purple Rainbow Colorful Matte Liquid Eyeliner Pen Set
Product description
?14 Colors Perfect Liquid Eyeliner ?The liquid eyeliner pen tip has smooth lines, provides 14 kinds of bright colors. It can provide long-lasting, dazzling matte colors to help you easily create fashionable makeup and show the most charming charm of women.
Description
Brand
Reviews (0)
Description
About this item
14 different colors,Including popular colors such as white, black, red, brown, blue, etc.And materials to make the eyes highly pigmented.Draw clear and uniform lines and contours

?Waterproof & Smudge-proof?With a unique formula, the eyeliner is waterproof and sweatproof, not easy to smudge, and the color is hard to fade.After applying it on the eye area, the liquid eyeliner dries soon, and maintaining a delicate makeup for a long time.

?Vehgan and Cruelty-free?We did not test on animals. We use natural minerals and organic ingredients to formulate the eyeliner, and it is alcohol-free, insensitive and safety-tested. The special formula is safe for sensitive eyes, so you don't have to worry about eye burns.

?Highly Pigmented?The liquid eyeliner is highly pigmented,so its color rendering and tinting ability are good,and it can be colored by just applying it lightly.The high quality nib is soft and smooth, and can flow smoothly and continuously, drawing detailed and bright lines on the eyes.

?Easy to Remove?The composition of matte liquid eyeliner is mild,so the eyeliner can be easily removed with makeup remover, no residue, no harm to the eyes and skin, you don't have to worry about pigmentation. Use liquid eyeliner to outline your exclusive eye makeup!
Related Products