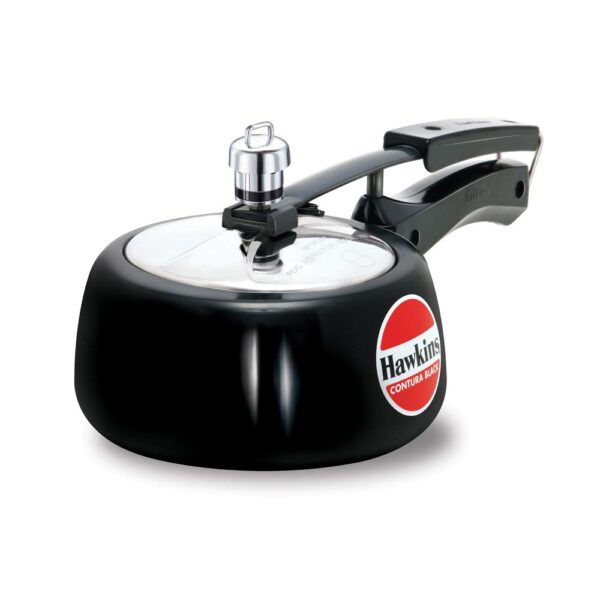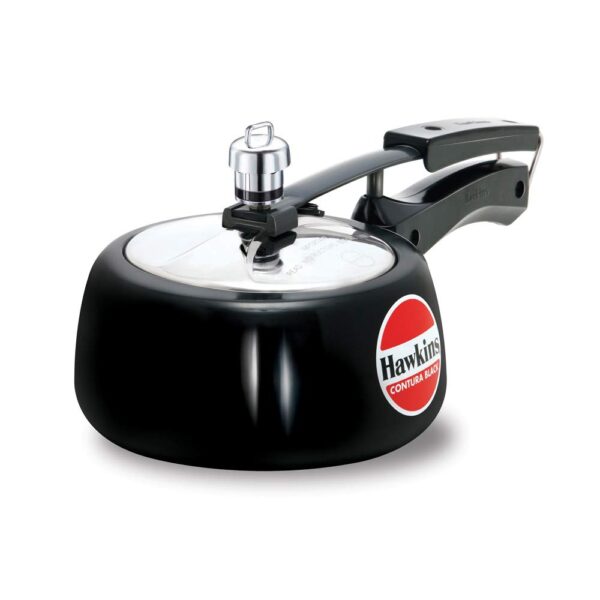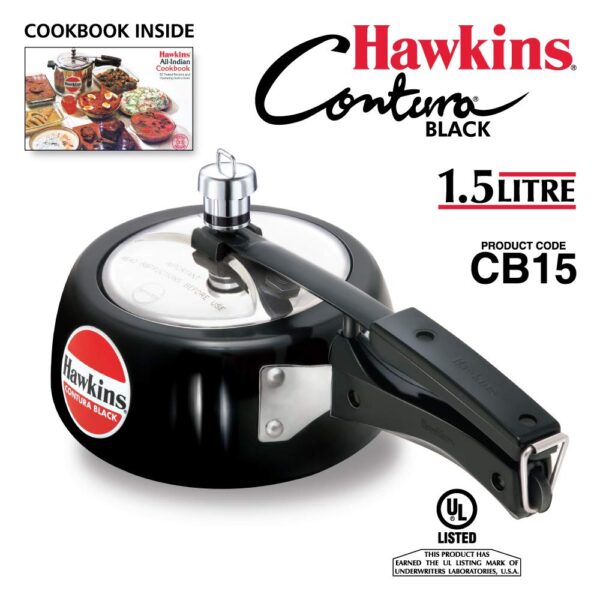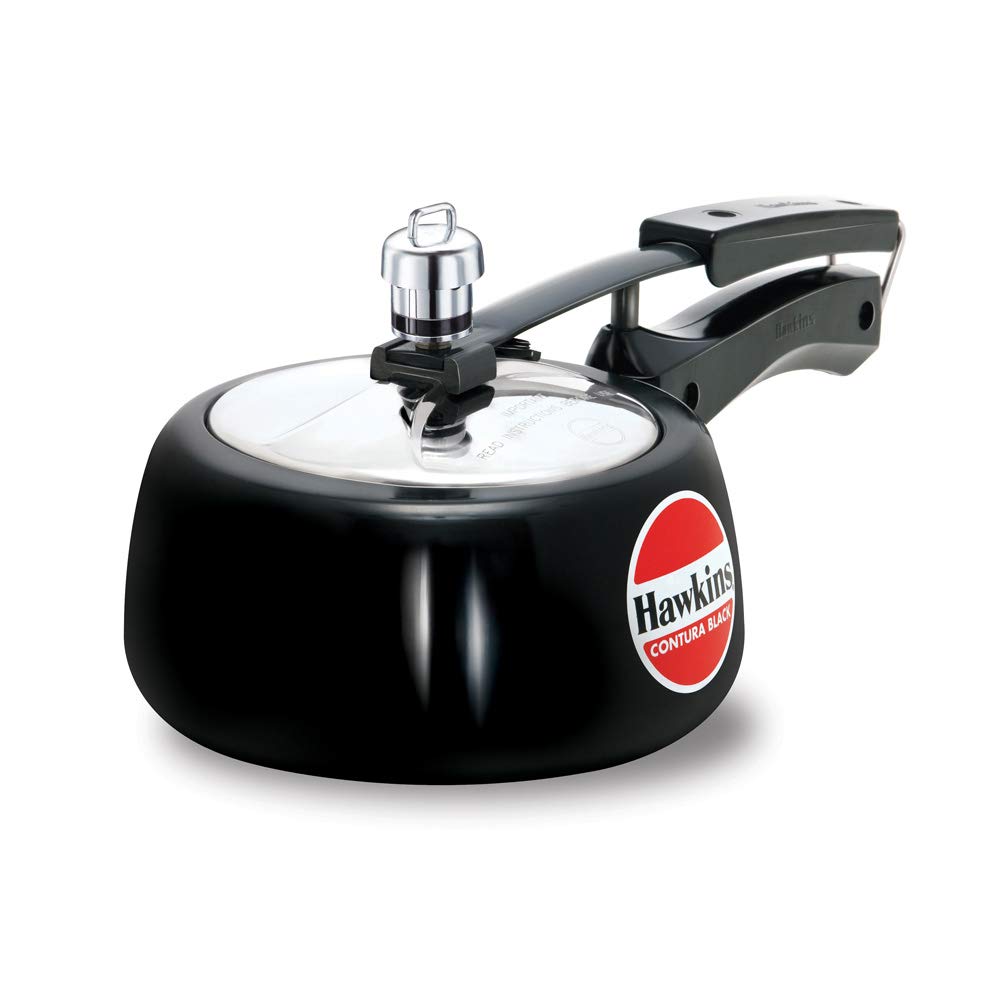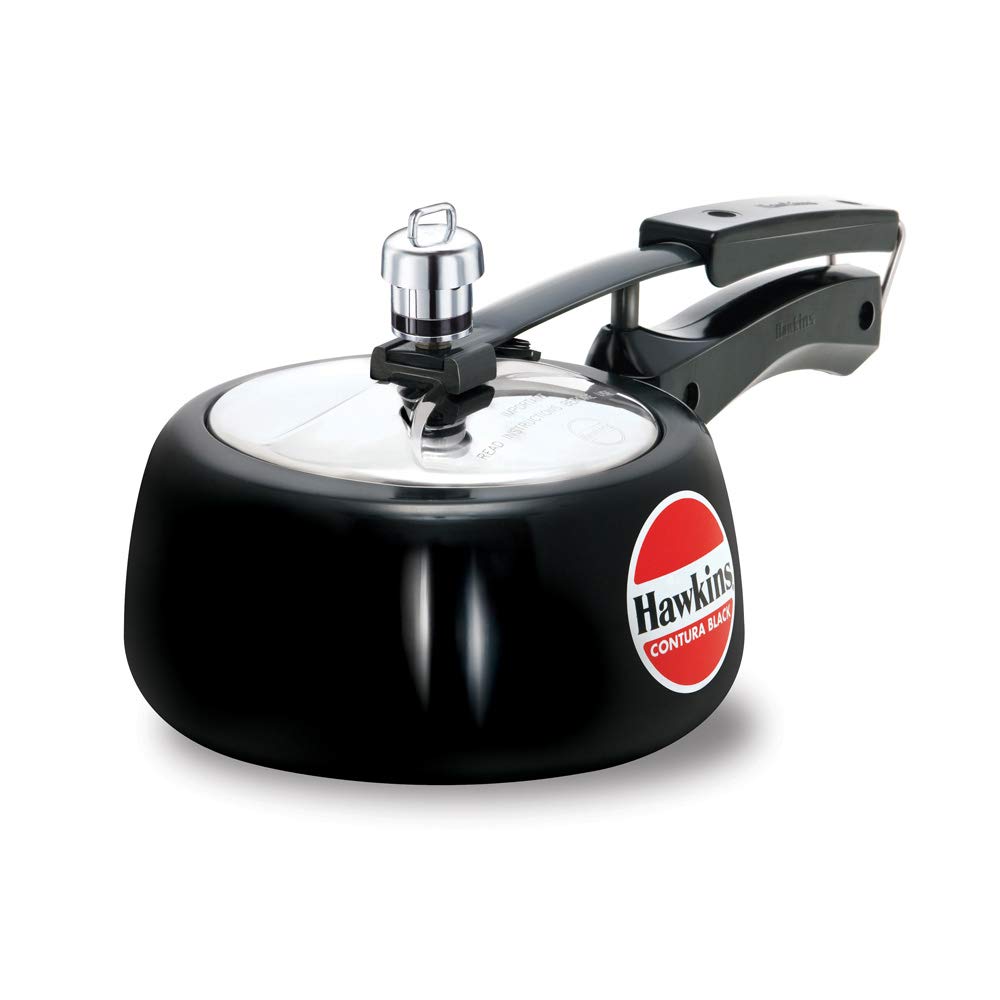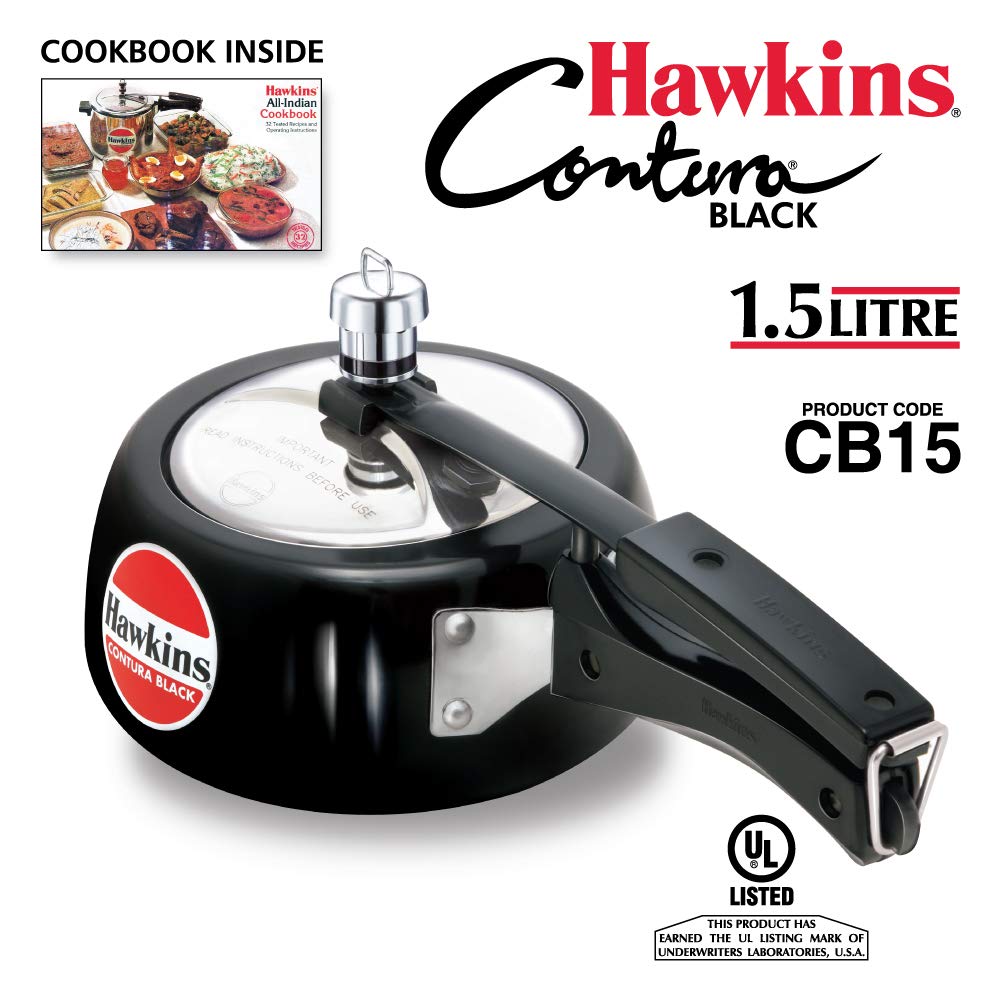 Hawkins Contura Hard Anodised Aluminium Pressure Cooker, 1.5 Liters, Black
Description
Brand
Reviews (0)
Description
Hard anodised body with stainless steel lid
Black body heats faster
Does not corrode or react with food , Ideal for cooking for: 1-2 Persons
Stays looking new for years
Curved body for easy stirring
Better visibility of food
Dishwasher Safe: Yes ; Other Features: Hard Anodized Body, Corrosion Resistant, Super Fast Cooking, Easier Removal of Food, Better Visibility of Food, Black Body Heats Faster, Curved Body for Easy Stirring, Improved Pressure Regulator ; Other Body and Design Features: Exterior Mirror Polish
From the manufacturer
Features and Benefits
CB15, Contura Black, 1.5 Litre, unque curved body
CB15, Contura Black, hard anodised
The cooker body is given the right curvature, which has three benefits: food is easy to stir during the cooking that is done prior to pressure cooking; this helps prevent the food from sticking or burning and clean-up is so easy! . For difficult dishes which require a lot of stirring, the Contura with its rounded sides is an ideal pressure cooker.
Hard Anodised – Inside and Out
The Contura Black pressure cooker body is hard anodised all over, inside and outside, which, coupled with the stainless steel lid, ensures high standards of hygiene and durability. These metals are known to be less reactive with the juices and acids in various foods.
Strong Hard Anodised Body
The beautiful, durable black finish given by 60 microns thick hard anodising has three benefits. It makes the pressure cooker absorb heat faster making it more energy-efficient. Your pressure cooker stays looking new for years. And the hard anodising surface reacts less with the acids and juices in the food.
Related Products