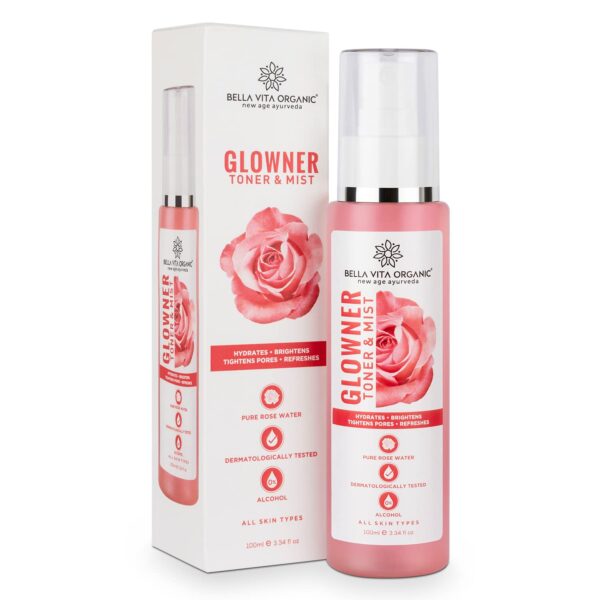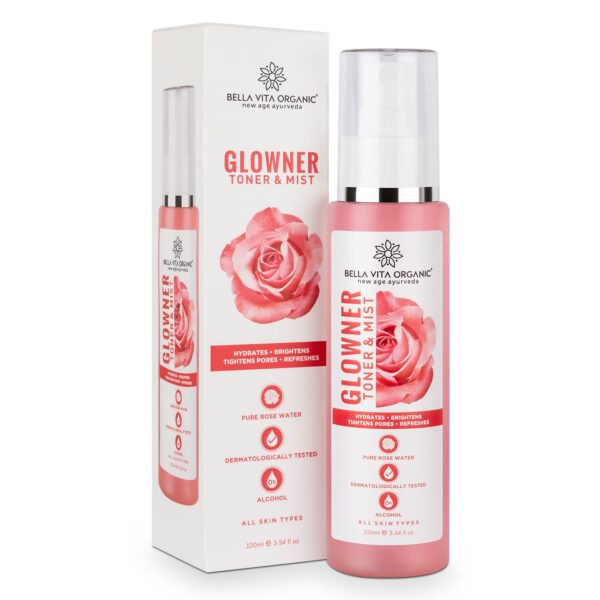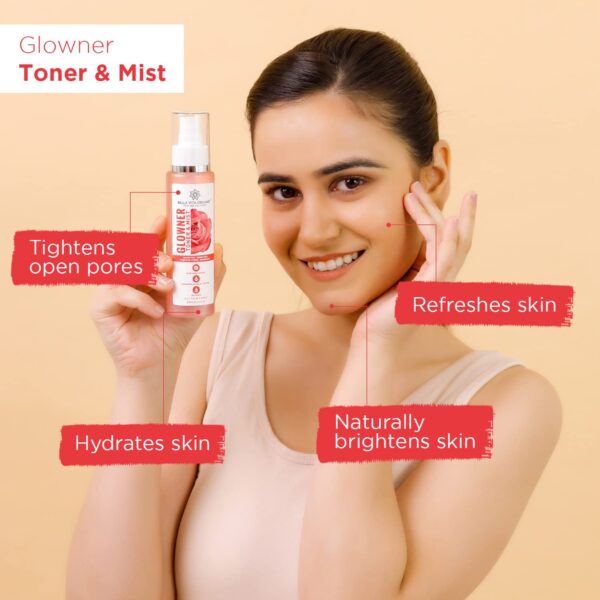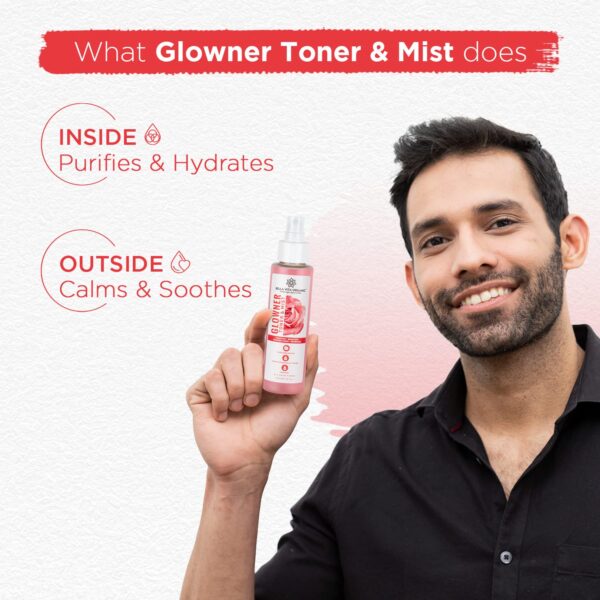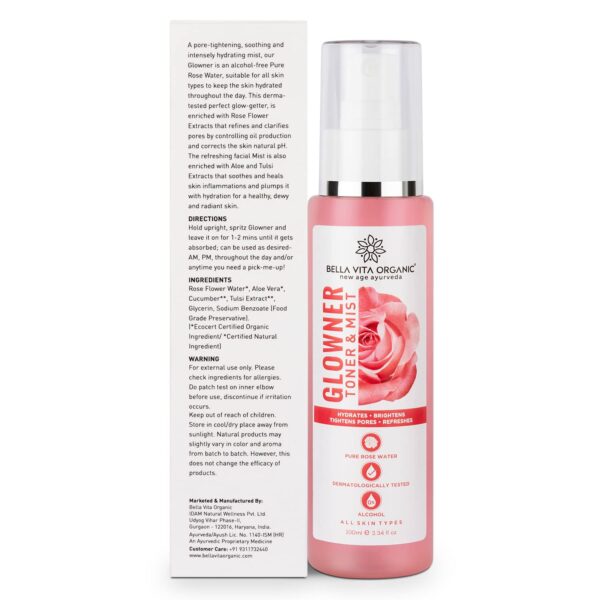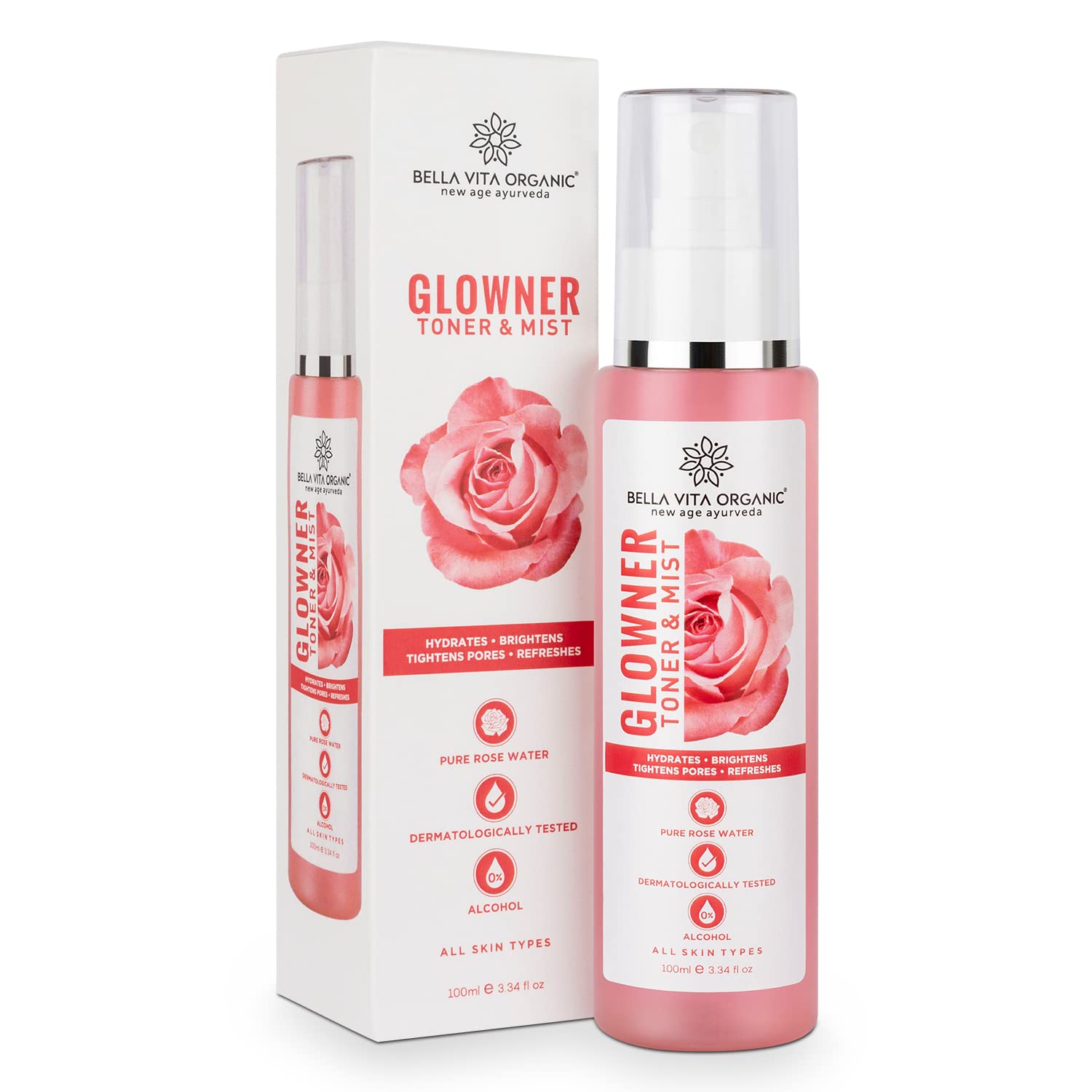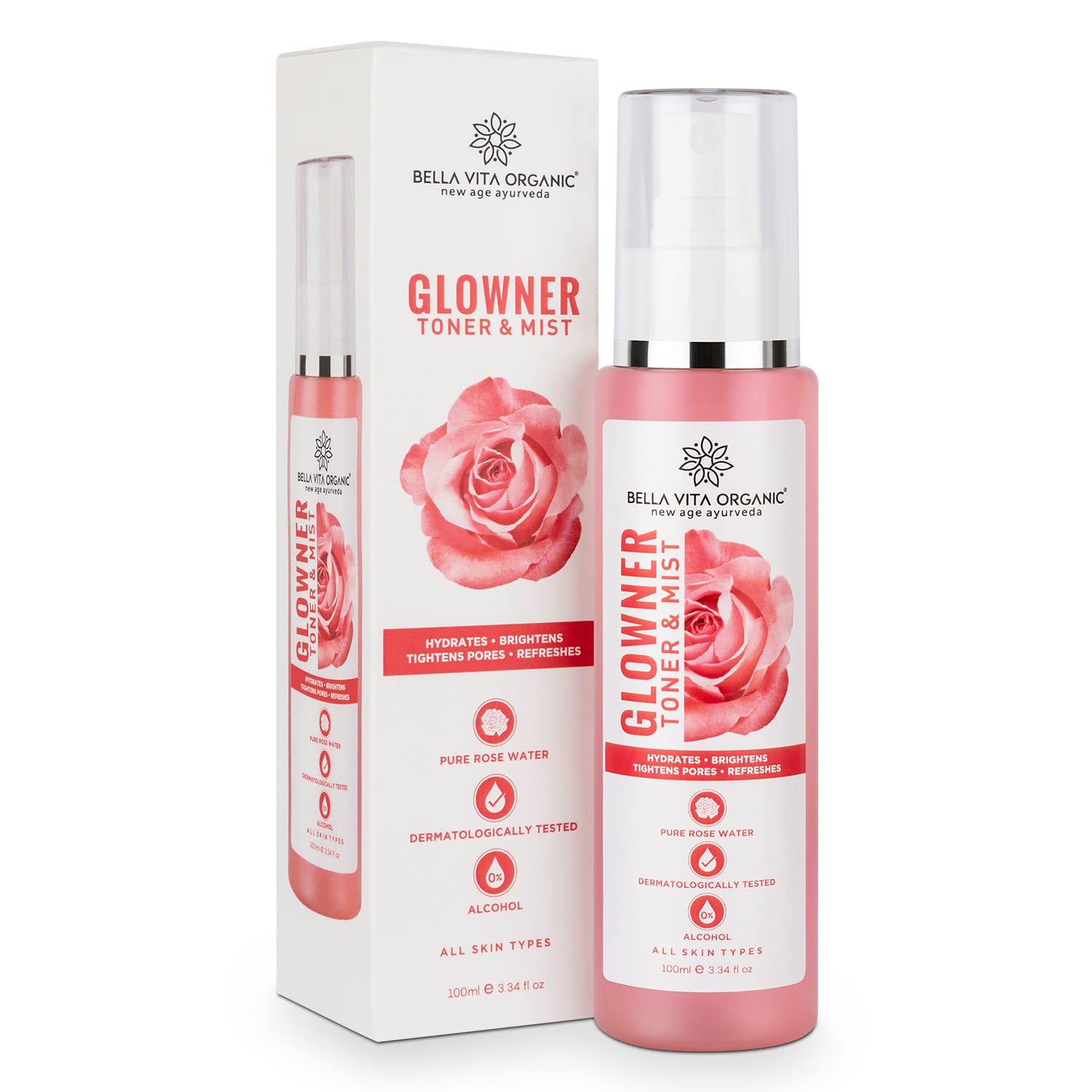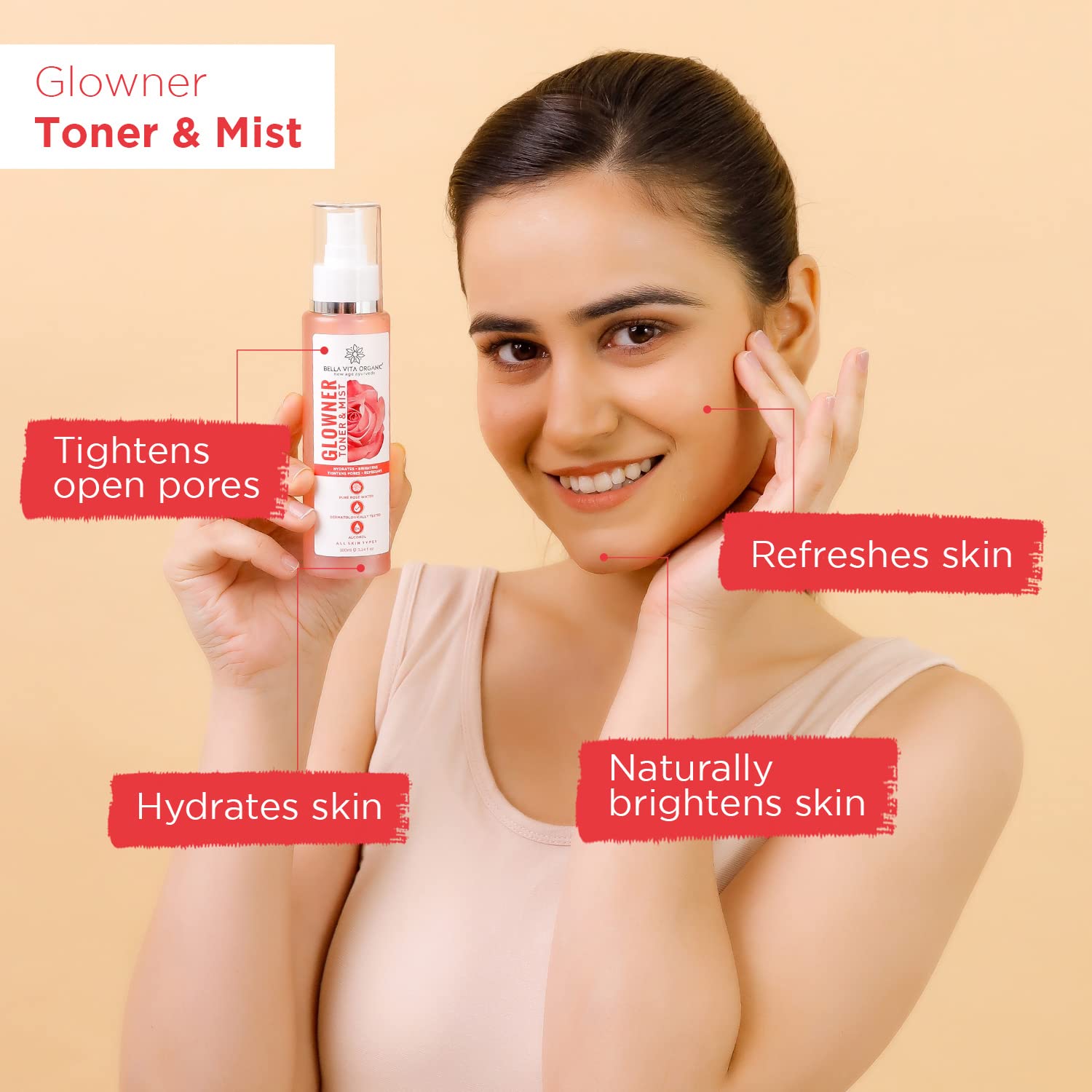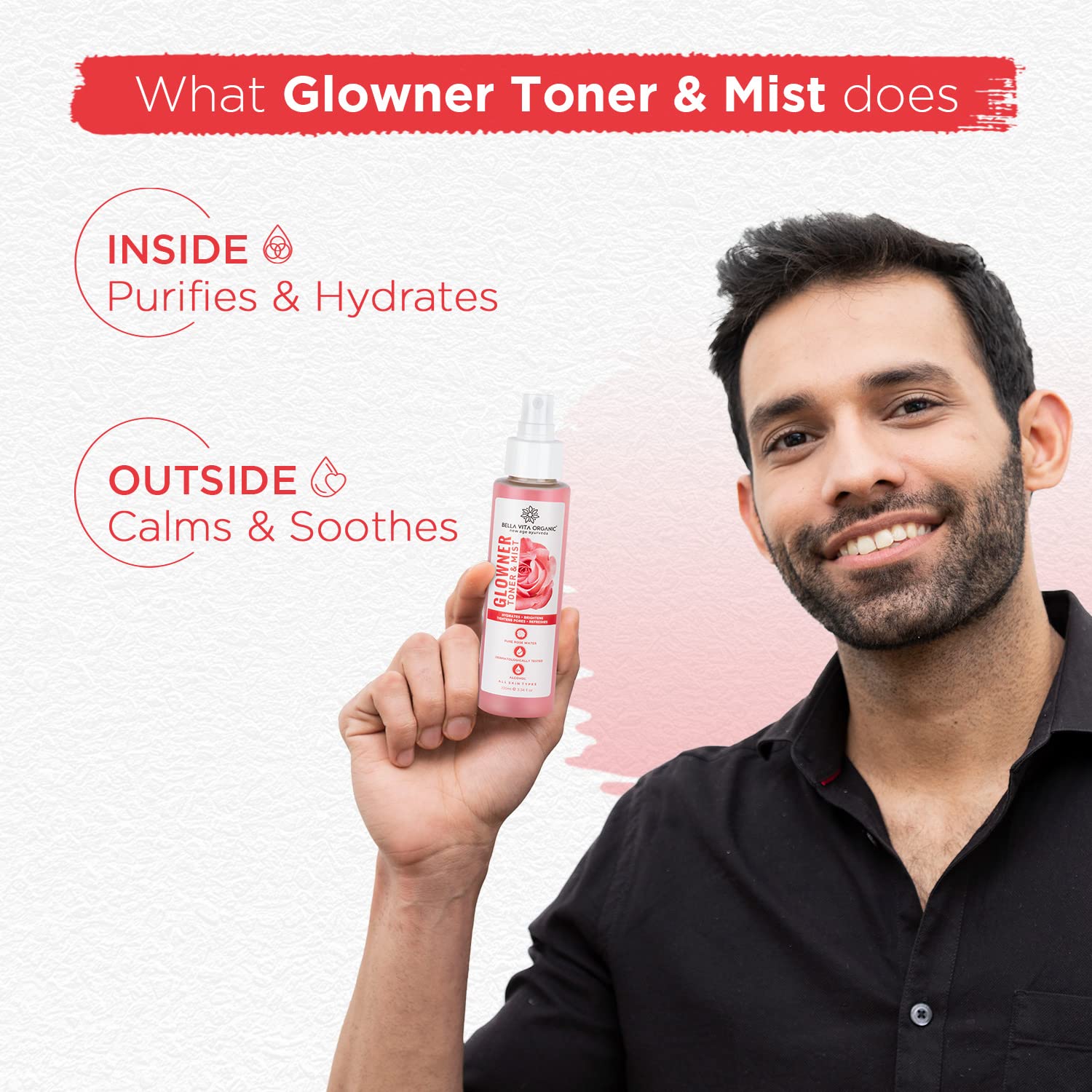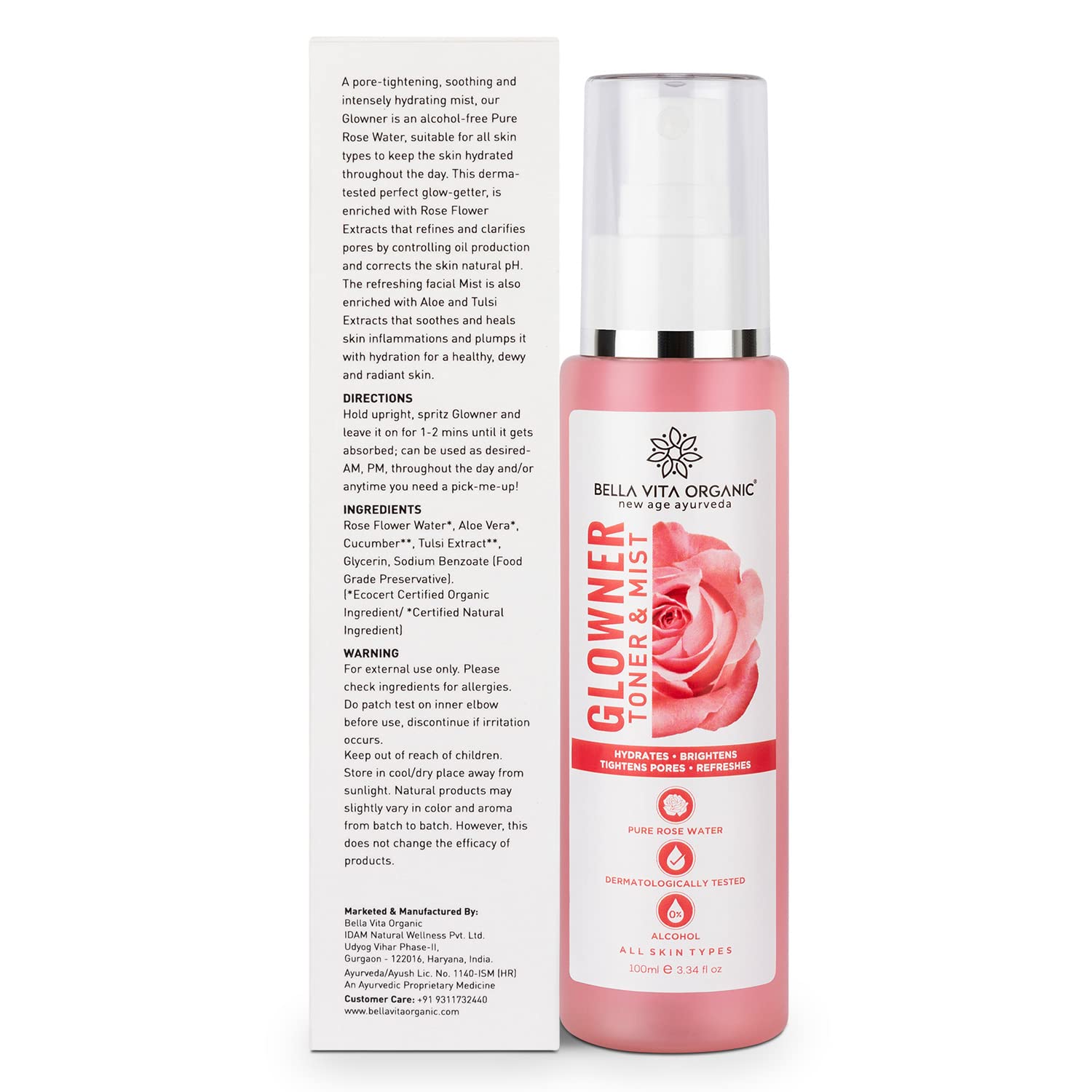 Bella Vita Organic Glowner Face Toner Face Mist, Alcohol free, Rose Water 100ml Pore Minimizing Tightening Natural Toner Spray for Glowing Skin – All Skin Types
Description
Brand
Reviews (0)
Description
About this item
Glowner Face Toner is a highly effective toner for glowing skin by Bella Vita Organic that can help you deal with concerns like open pores, wrinkles, fine lines, loosening of the skin.

It is made from natural rose water, basil, cucumber and aloe vera that removes dust particles, dirt, dead skin cells, excess oil, and other pollutants that makes your skin look dull.

If you have acne prone skin and looking for a natural facial skin toner that can help you reduce open pore while without ripping it off the balance of its natural oils, this is an effective product.

It also helps maintain the pH balance of your skin, keeps your skin firm, and helps in pore tightening and reduces the visibility of fine lines and wrinkles. It helps your skin glow and stays clear.

How to use: You can use it in two ways. To use it as a face mist, close your eyes and spray all over your face and neck. Let it absorb naturally and repeat as and when needed for instant freshness. To use it as a toner, deep cleanse your face with a face wash or a cleanser. Spray on a cotton pad and apply all over your face and repeat every day for a firm and glowing face.
Related Products