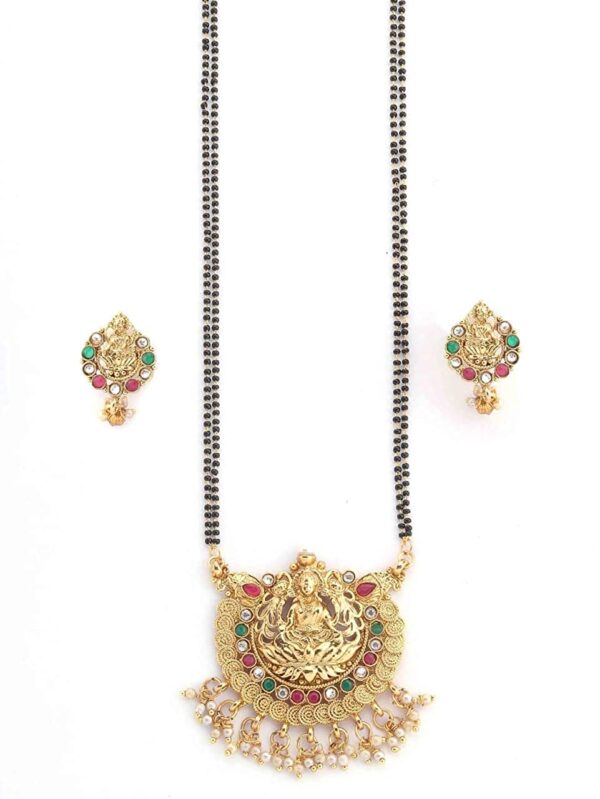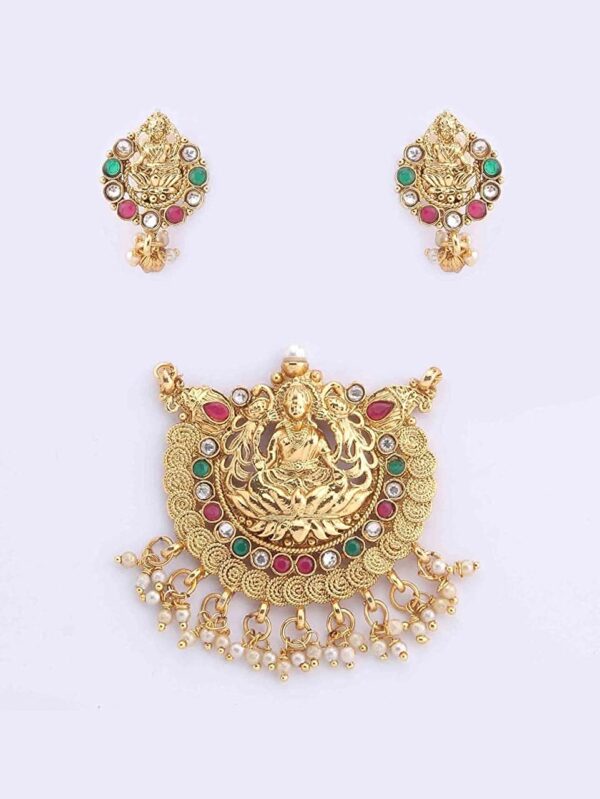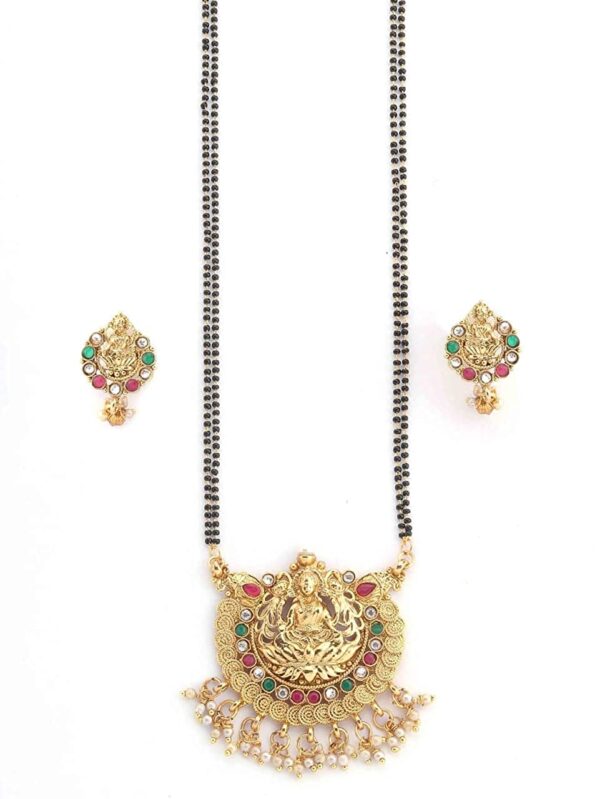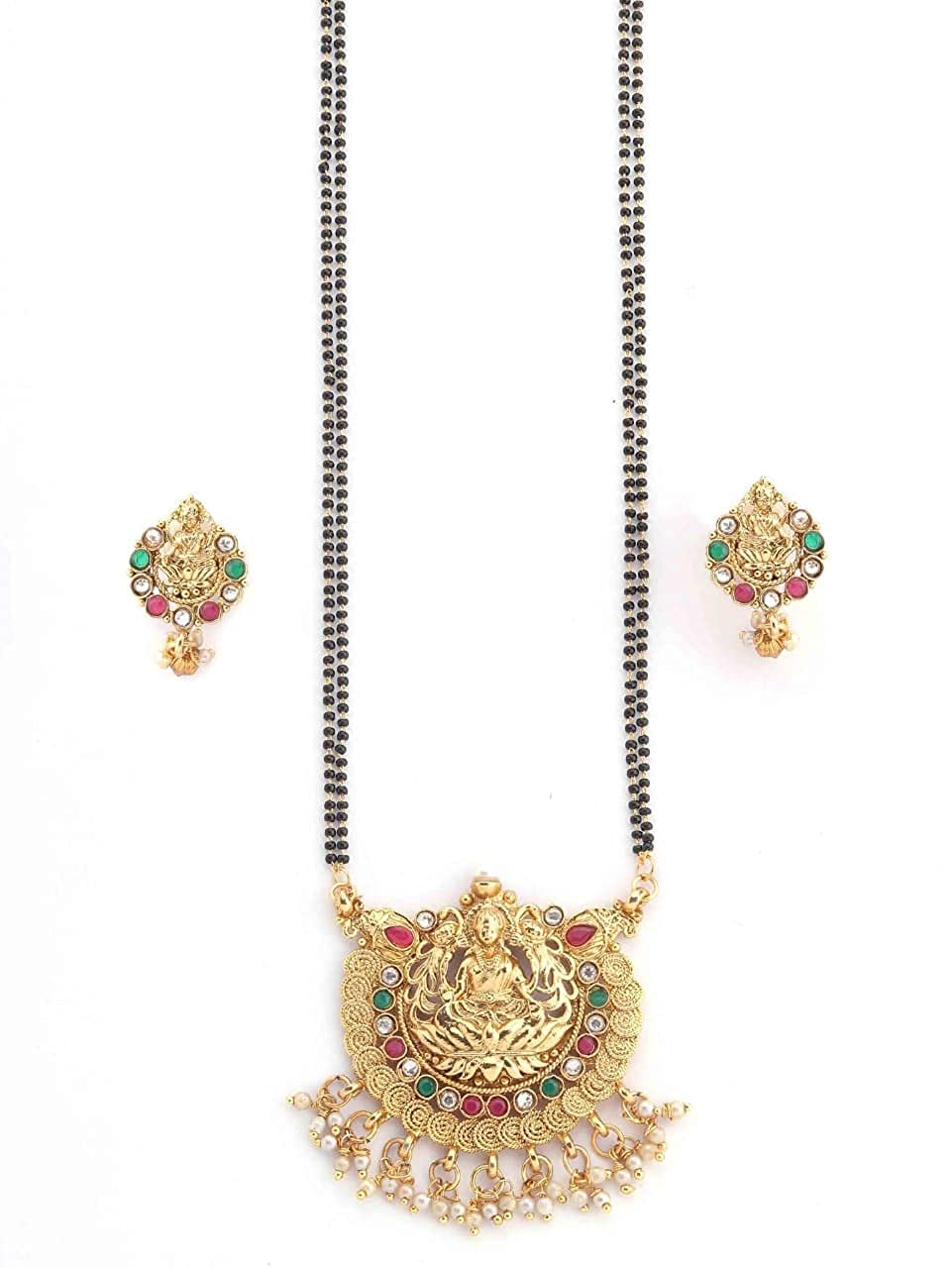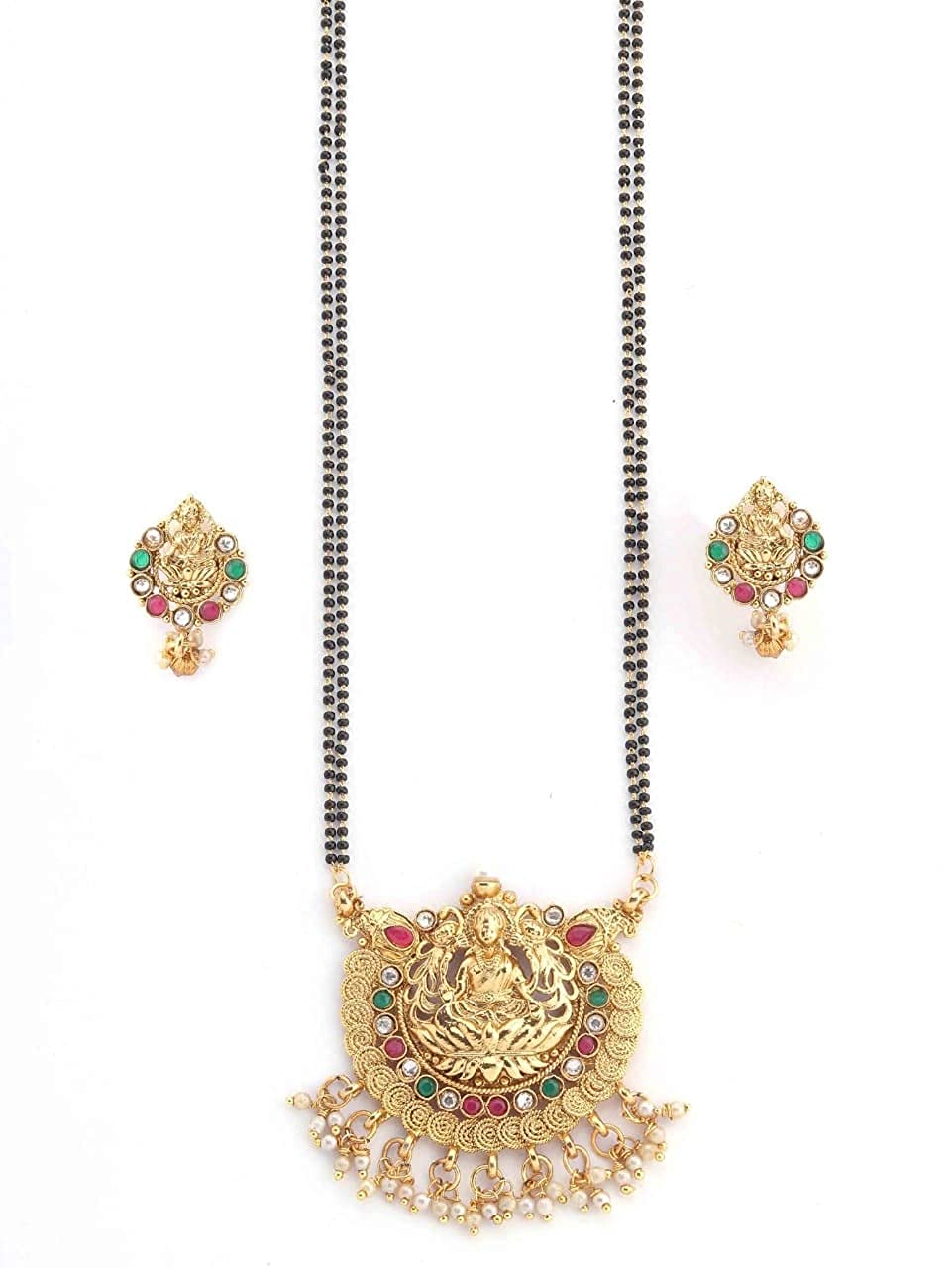 SAJH laxmi mata mangalsutra For women
Contains- one pandal with mangalsutra mala and one pair of earning. Size – 24 inches Traditional antique mangalsutra which enhance the beauty and make the centre of attraction among the people with boosting of their confidence, developing their personality of individuals..This Product is specially for women which has latest and Stylish design for women.This long Mangalsutra which has fancy stylish new design pandant which looks more beautiful and drawing the attention of people. The Mangalsutra jewellery has antique design and has plating of 22 k gold which comes under affordable price, with plain Mangalsutra mala And jewellery also belongs to Tradition and culture,This long traditional latest design Mangalsutra has 4 line mala is very simple short with having black meenakari design and earring set. Which can be used in different different parties of family and small kitty parties and some family functions like- weddings, Birthday parties and festivals and so on. This new stylish Mangalsutra has a new fancy design and is simple long original Mangalsutra.This mangalsutra jwelary belongs to our Sanskriti This Product enhance the beauty and makes the centre of attraction amaong the people by boosting up the confidence , developing the personaltyof people. pendant new diamond bangles mens bridal gram pearl artificial fashion fancy bracelet boys ladies simple wear locket jhumka hair pure ear party earings band man necklaces earring nose womens bracelets beads jwelleries gift original indian name tops antique bands saree girl temple couple kundan oxidised payal shorts coin metal love flower american hand sutra choker sarees top latinum designer moti jwellary nallapusalu box daily kid day marriage jwellery woman jhumkas earing … poosala nosepins sort note kunkuma le bagubali jwellerry studds naklaces sitigold looks ban neklace neckalce guttapusalu chandbaali bali deginer dulan flwer braclets flowee beslat brecelet bresslat baraslet gheru slicer threads golex.
Description
Brand
Additional information
Reviews (0)
Description
Length – 24 inches long , with black bead and golden beads mala and It has artificial stones.

Jewellery set mangaslsutra can be used in weddings, in party kitty party and some of small family occassion like – birthday , anniversary and valentine's day and mother's day. jewellery women mangalsutra is covering by 24 gold plating which lookalike a gold ladies mangalsutra.

fancy long mangalsutra which can be protected by avoiding the use of some chemical items like perfumes and deodarants .these items can degrade the quality and shinning of this traditional mangalsutra

mangalsutra for women latest design jewellery is environment freiendly and metal are non toxic and on allergic it is very safe to wear in marriages and other family functions

Speciality :This Necklace is very ideal for giving gifts. It can be used as gift in some special occassion and some special days Like – In wedding , In valentine's days, anniversary , Mother's day , as a surprise day and a Graduation days.