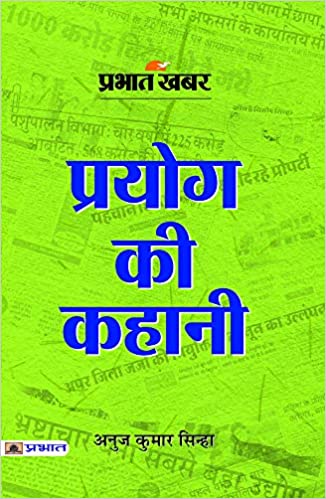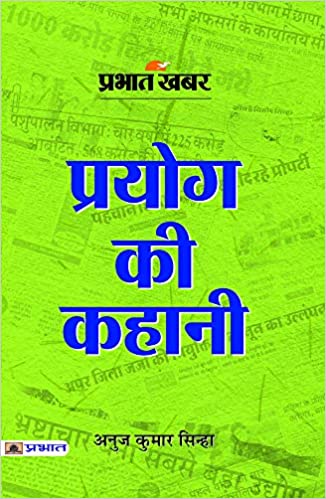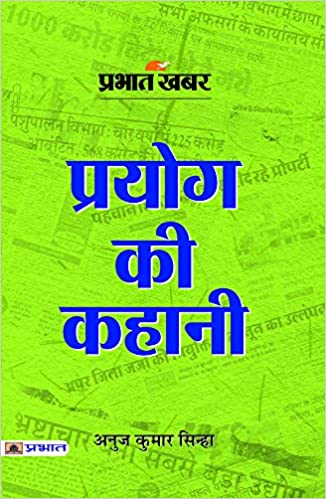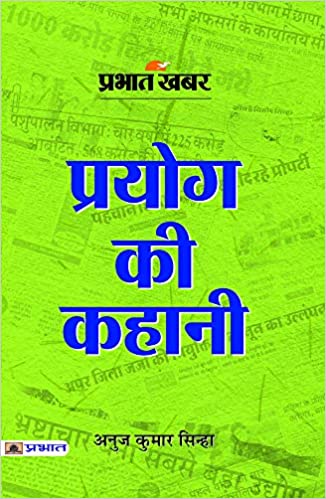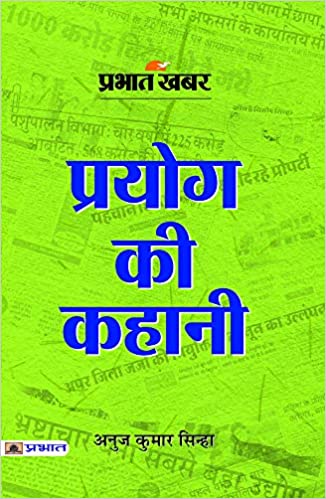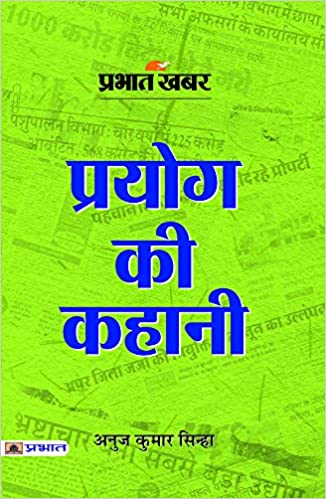 Prabhat Khabar : Prayog Ki Kahani [Paperback] Anuj Kumar Sinha
Born in Chaibasa, Jharkhand. Primary education in Hazaribagh. B.Sc. from St. Columba's College, Hazaribagh. (Mathematics Honors) examination passed. After taking degree in Journalism from Ranchi University, received Post Graduate Diploma in Rural Development from Xavier Social Service Institute, Ranchi. I was fond of writing since school days. Many articles were published in the magazines 'Vigyan Pragati', 'Bal Bharti' etc. in the decade of '80. Associated with 'Prabhat Khabar' since 1984 when he was a college student. In 1995, became the local editor of 'Prabhat Khabar' in Jamshedpur. Awards: Shankar Niyogi Journalism Award, Jharkhand Ratna and many other honors and awards. Publication: Document, exploitation, struggle and martyrdom of Jharkhand movement. Currently: Working as Senior Editor (Jharkhand) in 'Prabhat Khabar' in Ranchi.
Description
Additional information
Brand
Reviews (0)
Description
Through this book, an attempt has been made to tell that nothing is impossible in the world. If there is teamwork, work culture, vision, better leadership and people have the spirit to work, then even a dead organization can be revived, it can be made into a great organization. This book, written in the context of the 30-year journey of 'Prabhat Khabar' newspaper, mentions the same reasons, due to which Prabhat Khabar (local/regional newspaper) was included in the top Hindi newspapers of the country. Done. The book talks about how to build an institution. For this, what experiments were done in Prabhat Khabar. Whether it is editorial use or non-editorial use. In the journey of Prabhat Khabar, there were many occasions due to lack of resources, when it seemed that the newspaper was closed today, tomorrow. But all these apprehensions turned out to be wrong. In the whole book, on the basis of examples, an attempt has been made to tell that even a local and regional newspaper can become nationally famous on the basis of its content and unique use cable.
Additional information
| | |
| --- | --- |
| Weight | 100 kg |
| Dimensions | 5 × 5 × 5 cm |
Related Products