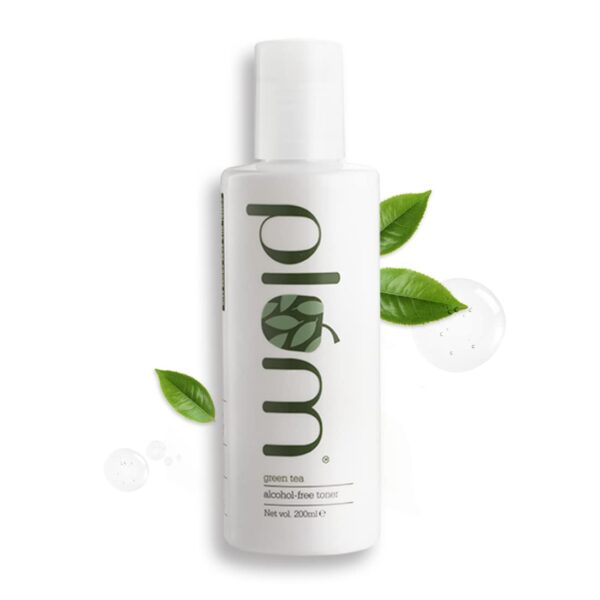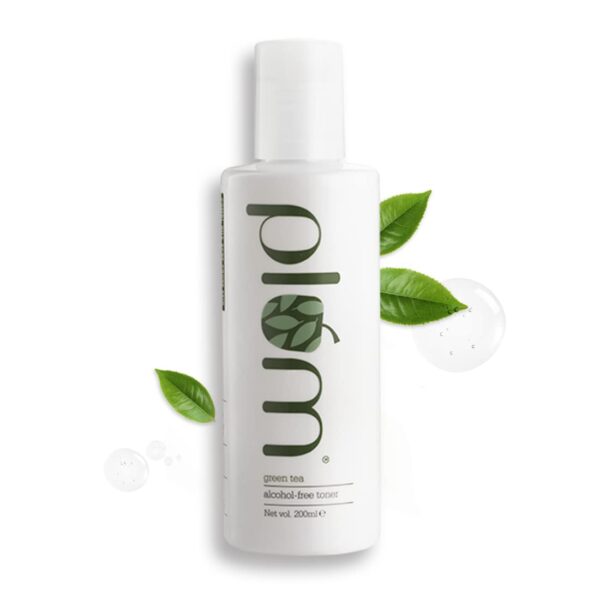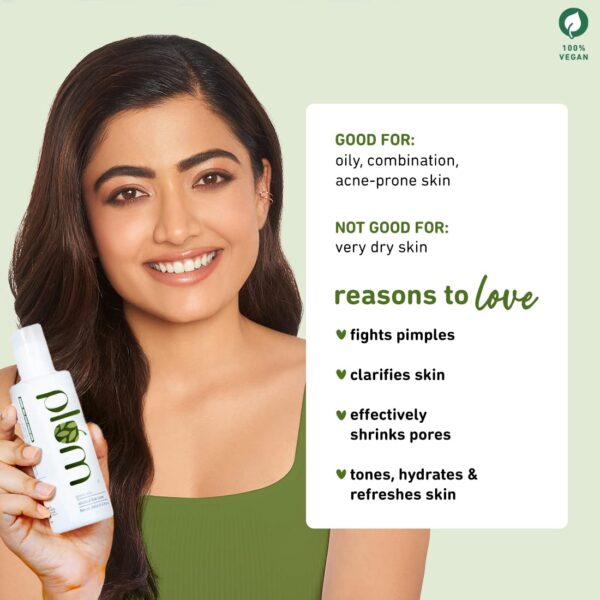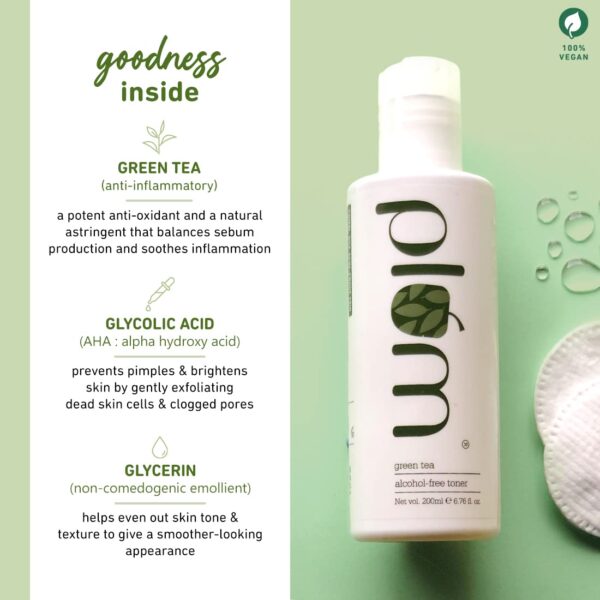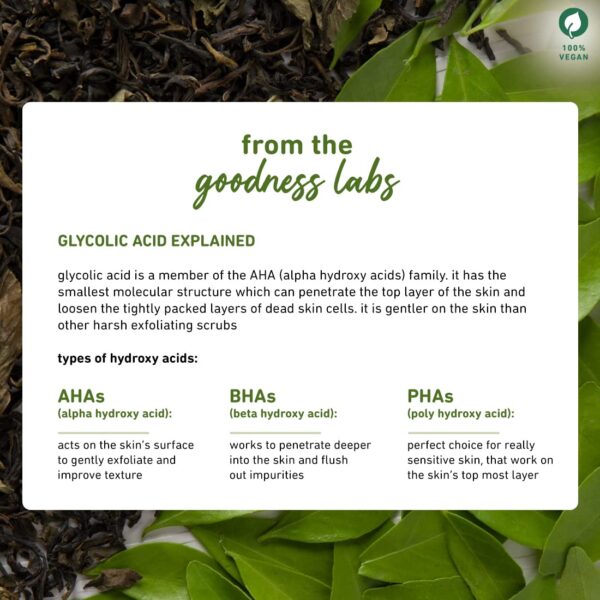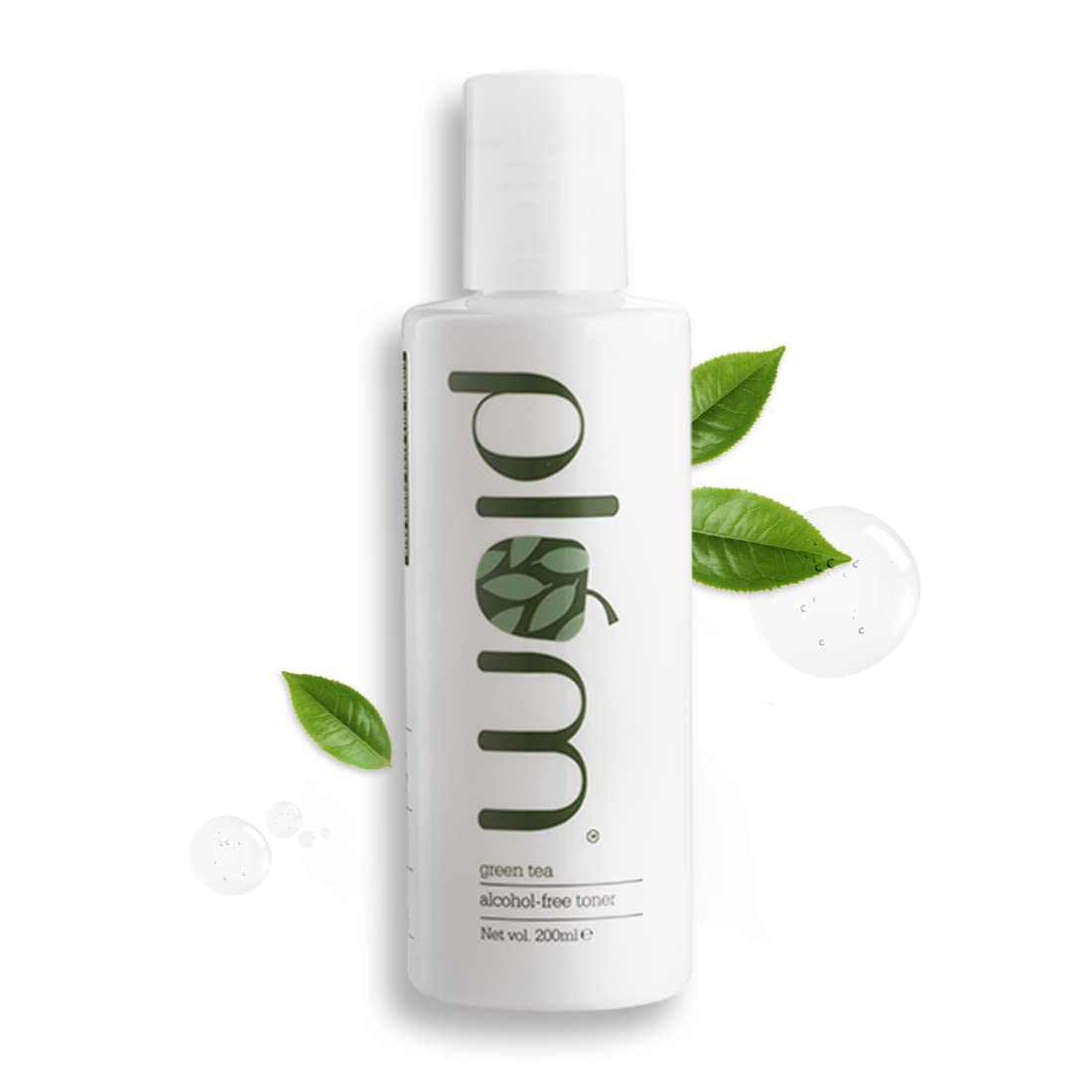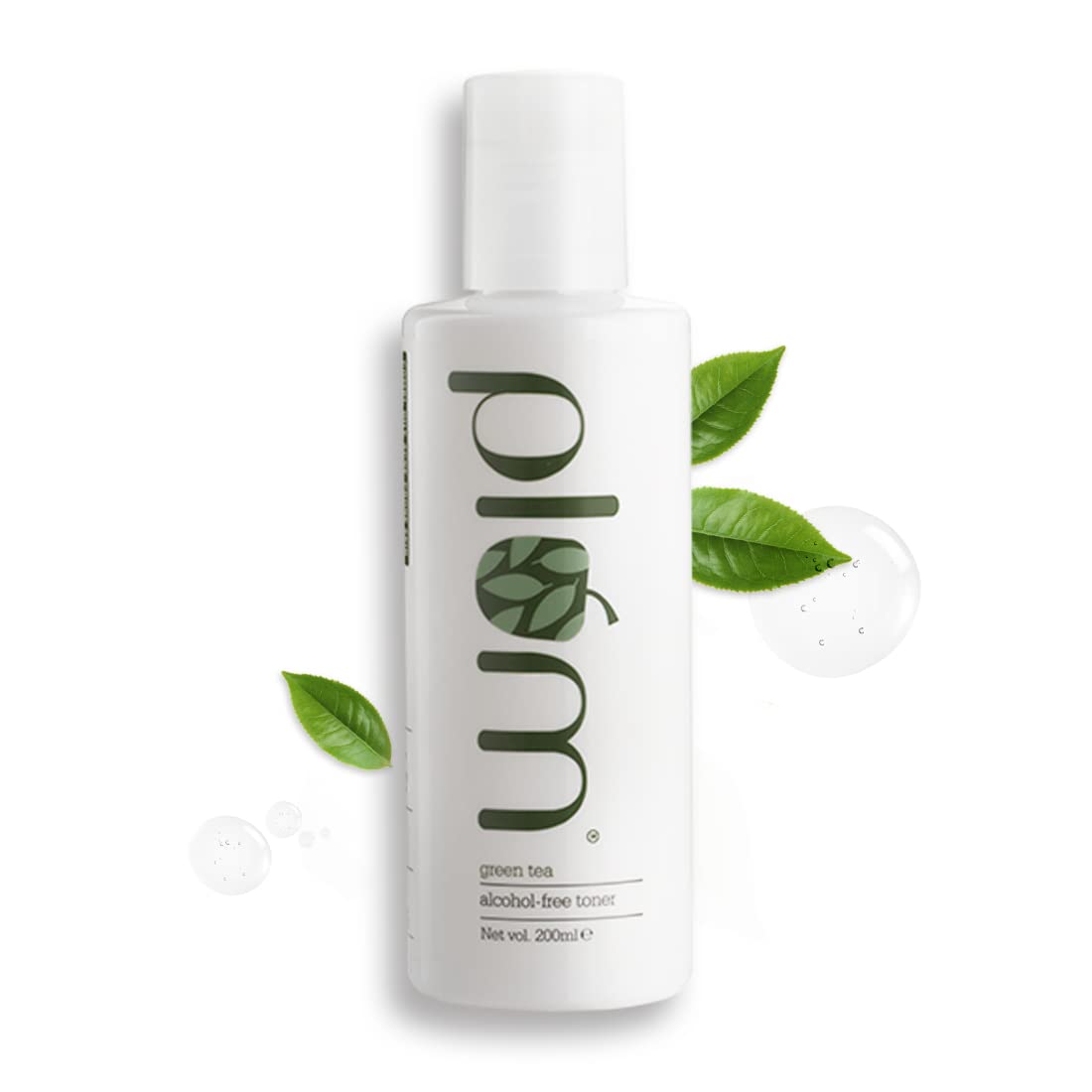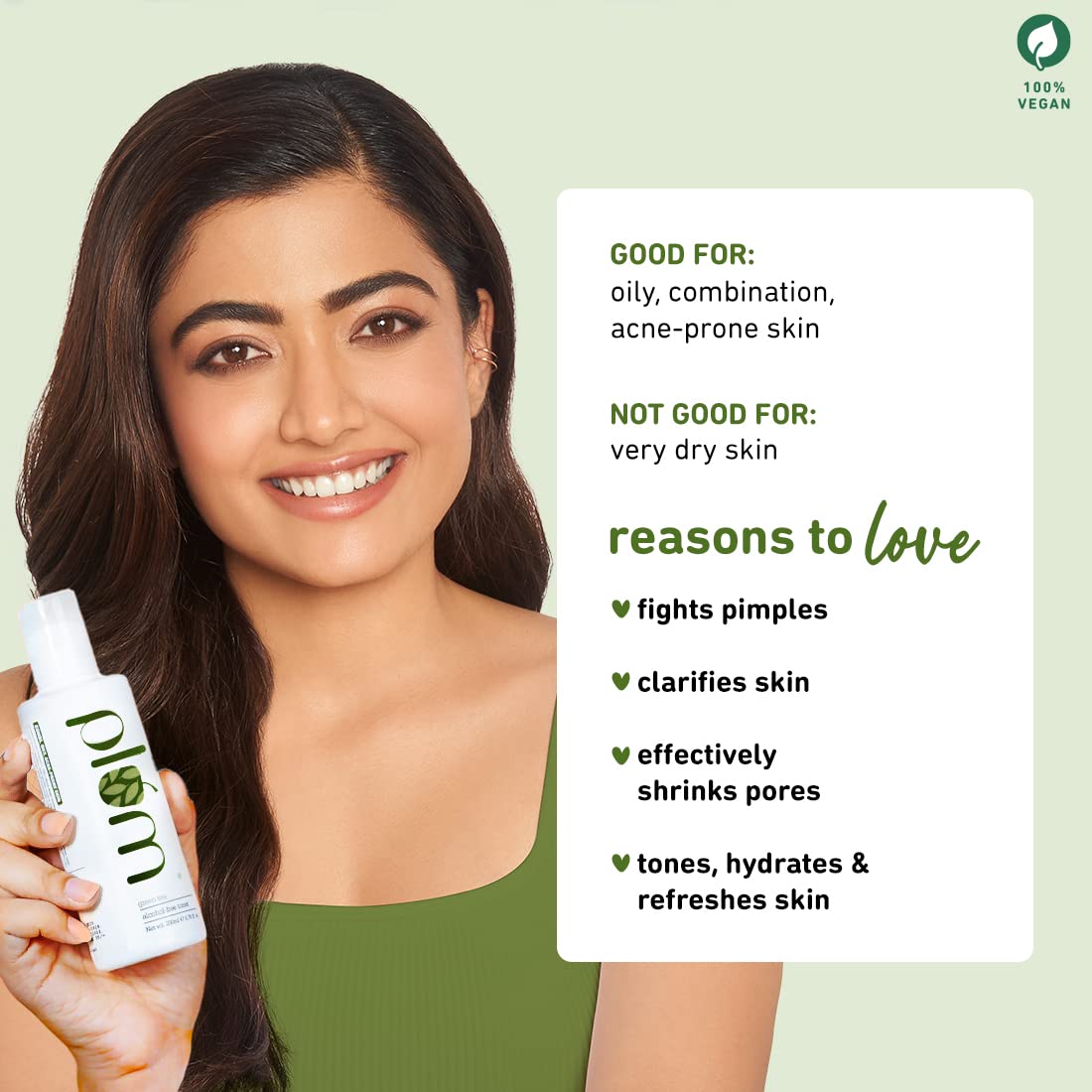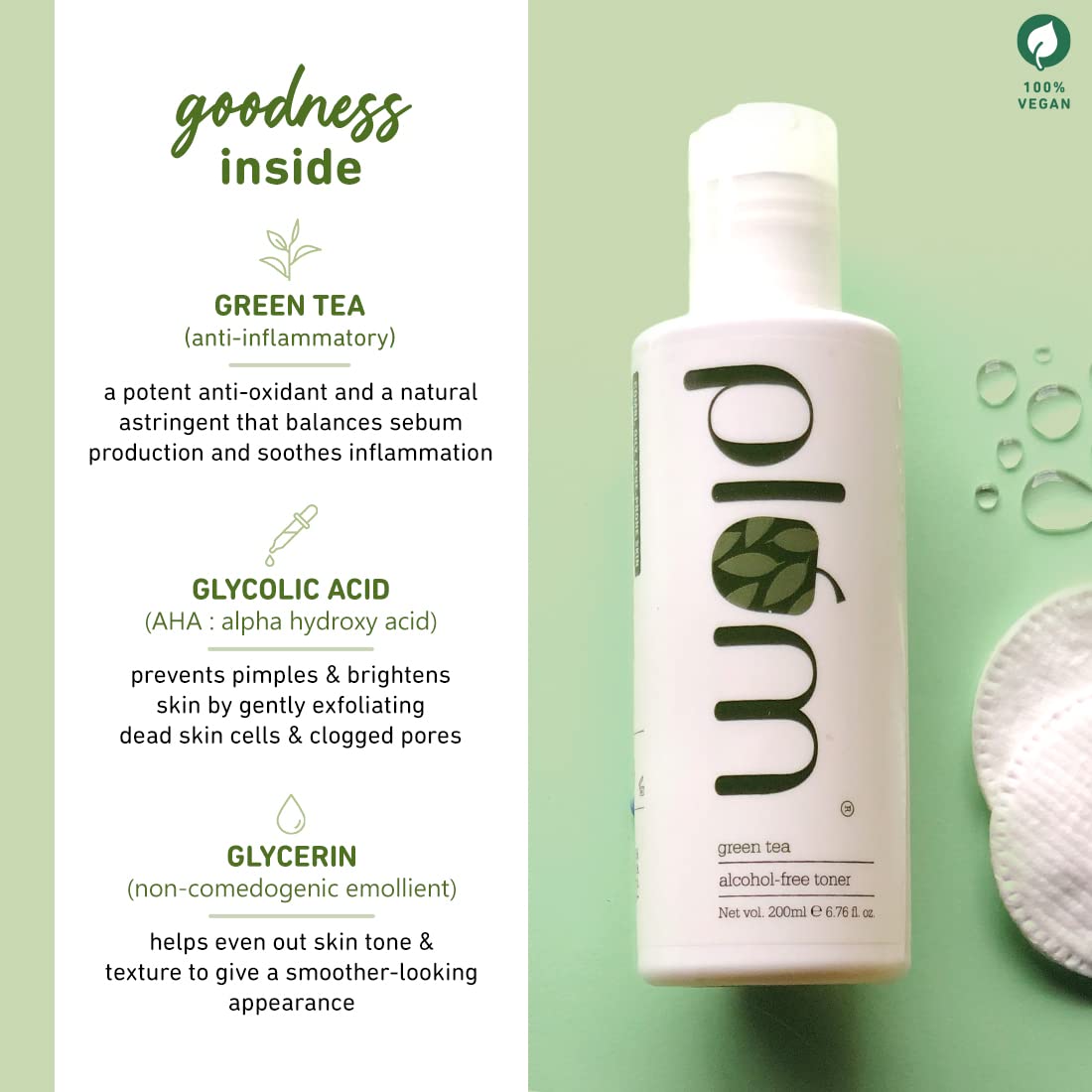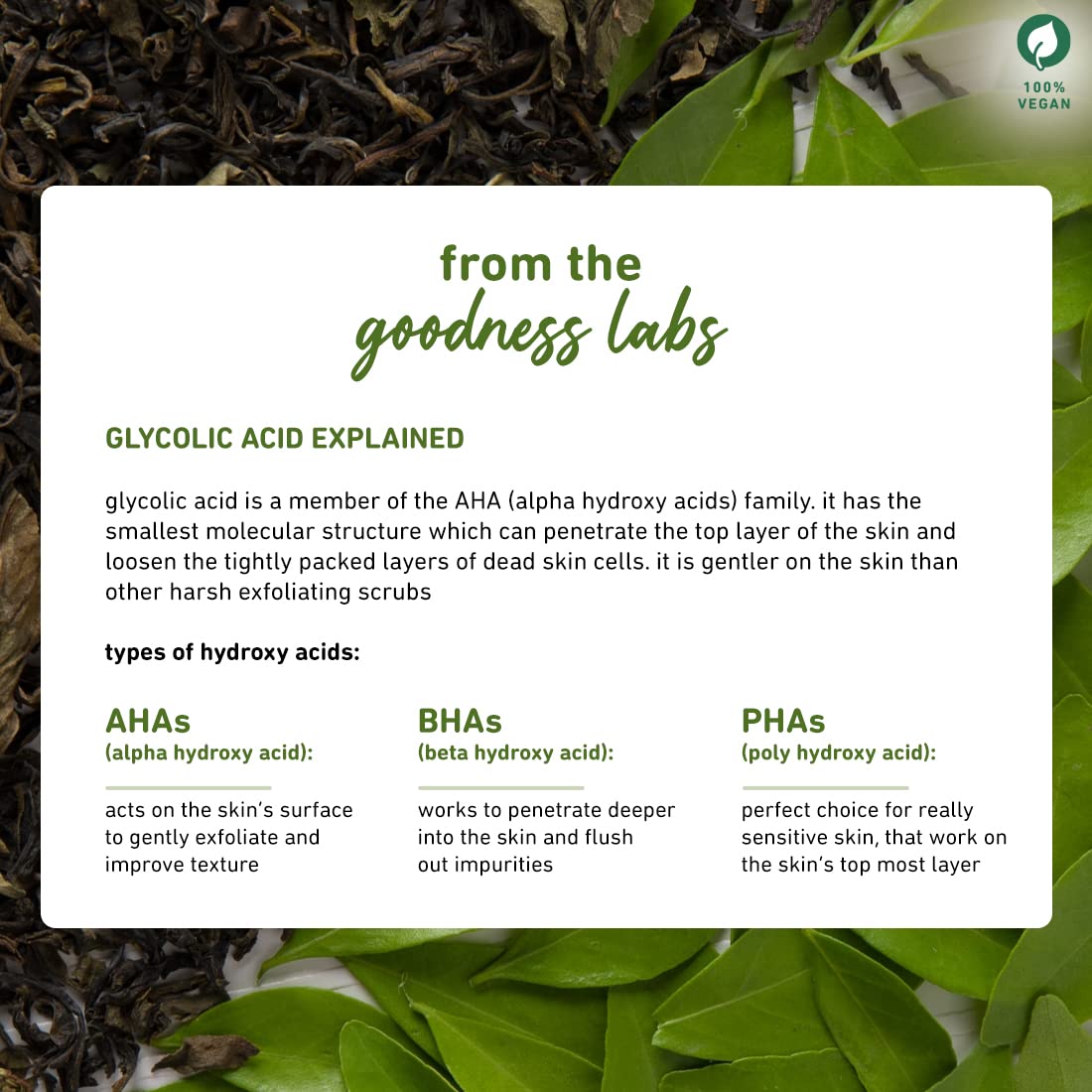 Plum Green Tea Alcohol Free Toner | For Oily, Acne Prone Skin | Toner for Glowing Skin | Shrinks & Tightens Pores | 100% Vegan | 200ml
Product description
Product Description
Goodness: figuring out an alcohol-free alternative – with added green tea extracts. Lets put alcohol to better use. best alcohol-free toner from Plum. Make this an essential part of your skin care regimen for clear, smooth, well-toned skin. Astringency (tightness) on your skin that you can feel – great for enlarged pores. Antioxidant organic green tea extracts that help control blemishes and acne (pimples). And gentle exfoliation of debris and dead cells thanks to glycolic acid. 100 percent alcohol-free. All Plum packaging is 100% recyclable. Once youve used up all the goodness in your Plum bottles, send your empties to us and well recycle them! Just reach out to us on our customer care contact number or email id and share your complete address and contact number to request a pick-up.
From the Manufacturer
Natural, alcohol-free astringent, antioxidant skin toner.
Thoughtfully formulated natural toner without the drying effects of alcohol. You can feel the astringent effect of green tea, while the gentle exfoliation of glycolic acid helps remove dead cells and debris from your skin.
Alcohol-free
Alcohol has been traditionally used in toners because it can shrink pores. However, it is well known that alcohol can irritate and dry skin. This alcohol-free toner is 100% free of ethyl alcohol or its derivatives!
Organic green tea extracts
A great natural astringent (tightens pores), green tea is also anti-inflammatory, anti-bacterial, and provides the skin with nourishing anti-oxidants to decrease the signs of aging.
Glycolic acid
More famously used in peels, glycolic acid is an AHA (alpha hydroxyl acid) that helps keep skin refreshed and renewed.
About Plum natural skin care
Plum is India's first online-only beauty solution brand focused on restoring and maintaining your skin as nature made it to be. Always free of parabens, phthalates, SLS and other harmful chemicals.
Description
Brand
Reviews (0)
Description
About this item
GREEN TEA ALCOHOL FREE TONER for oily, acne prone & combination skin

EFFECTIVE IN FIGHTING ACNE AND ACNE MARKS

GREEN TEA EXTRACTS help stop the formation of new acne and kill the bacteria causing acne from the root itself. Glycolic acid helps remove dead skin cells from the top layer of your oily, acne-prone skin. Result? Clear, hydrated, even-toned skin all in just one swipe!

HOW TO USE: After cleansing your face, take a small amount of toner and dab it onto your face either with a cotton ball or your hands. Let the toner air dry so your skin can effectively soak up the goodness, and follow with a moisturizer

MADE WITH LOVE: FDA Approved | Mineral Oil Free | SLS Free | Cruelty-Free | Paraben Free | For Oily & Acne-Prone Skin Types | For Men & Women | Use in All Seasons | 100% VEGAN and non-comedogenic
Related Products