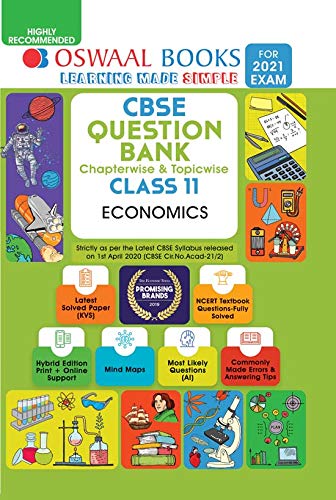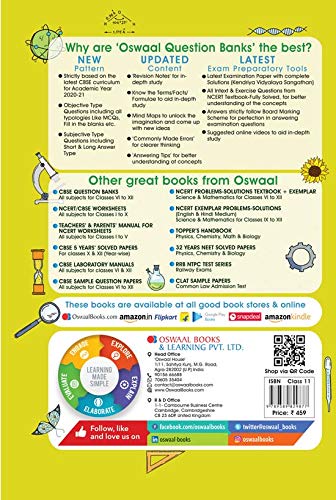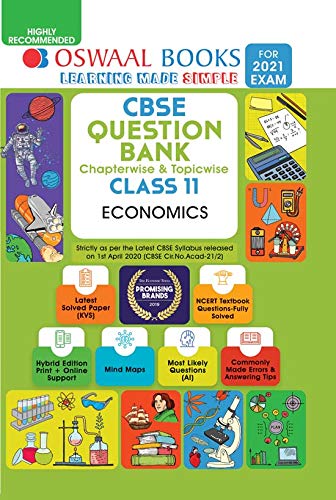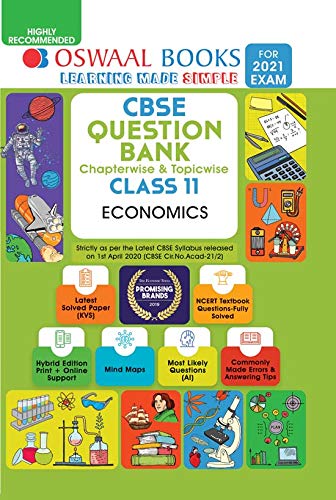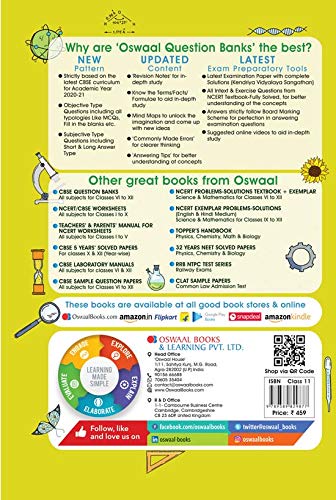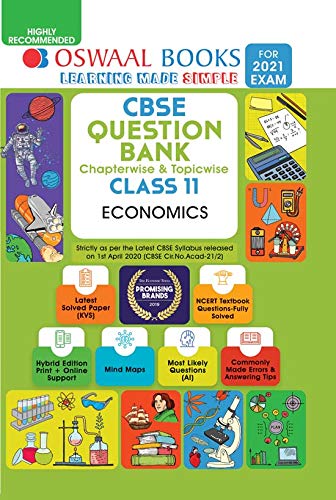 Oswaal CBSE Question Bank Class 11 Economics Book Chapterwise & Topicwise Includes Objective Types & MCQ's (For 2021 Exam) [Paperback]
It is very rightly said that if we teach today as we taught yesterday, then we rob our children of tomorrow. With this vision, CBSE, the national level board of education in India for public and private schools, has yet again updated and released its curriculum for the upcoming Academic Year. With all the refreshing changes and updates, the way ahead looks exciting for students and teachers alike! We at Oswaal Books, are also extremely upbeat about the recent changes. We have made every possible effort to incorporate all these changes in our QUESTION BANKS for the coming Academic Year. Oswaal Question Banks are available for all the important subjects like ENGLISH, MATHS, SCIENCE, HINDI, SOCIAL SCIENCE (SST), COMPUTER APPLICATIONs & SANSKRIT We at Oswaal Books never try to teach our readers. We on the other hand, provide them the conditions in which they can learn and train their mind to think! After all Education is what remains after one has forgotten what one learned in school.
Description
Additional information
Brand
Reviews (0)
Description
Chapter-wise/ topic-wise presentation for systematic and methodical study Strictly based on the latest CBSE curriculum issued for Academic Year 2020 -2021, following the latest NCERT Textbook and Exemplar Previous years' Question papers with Marking Scheme & Toppers' Answers for exam-oriented study Remembering, Understanding, Application, analysing & Evaluation and creation based Question based on Bloom's Taxonomy for cognitive skills development Latest typologies of Questions developed by Oswaal editorial Board included. <Br> mind Maps in each br>Chapter for making learning simple. <Br> 'Most likely questions' Generated by Oswaal editorial Board with 100+ years of teaching experience. <Br> suggested videos at the end of each br>Chapter for a hybrid learning experience.
Related Products