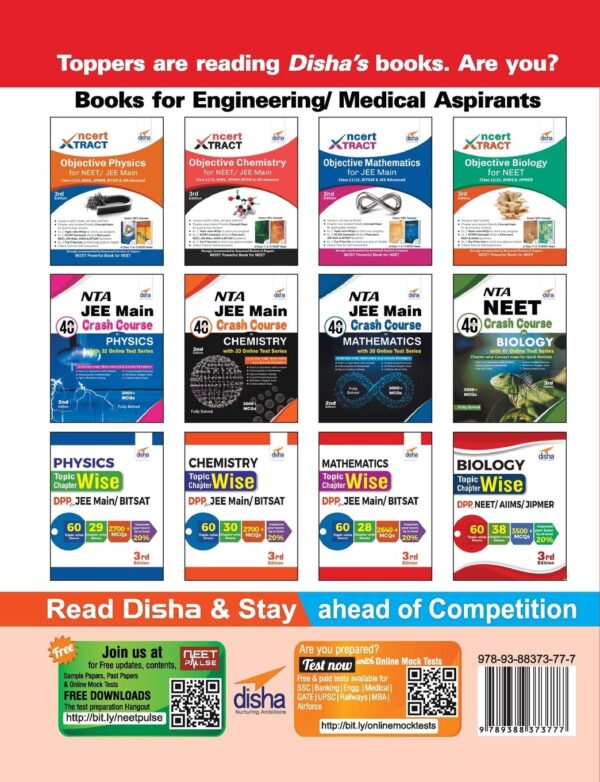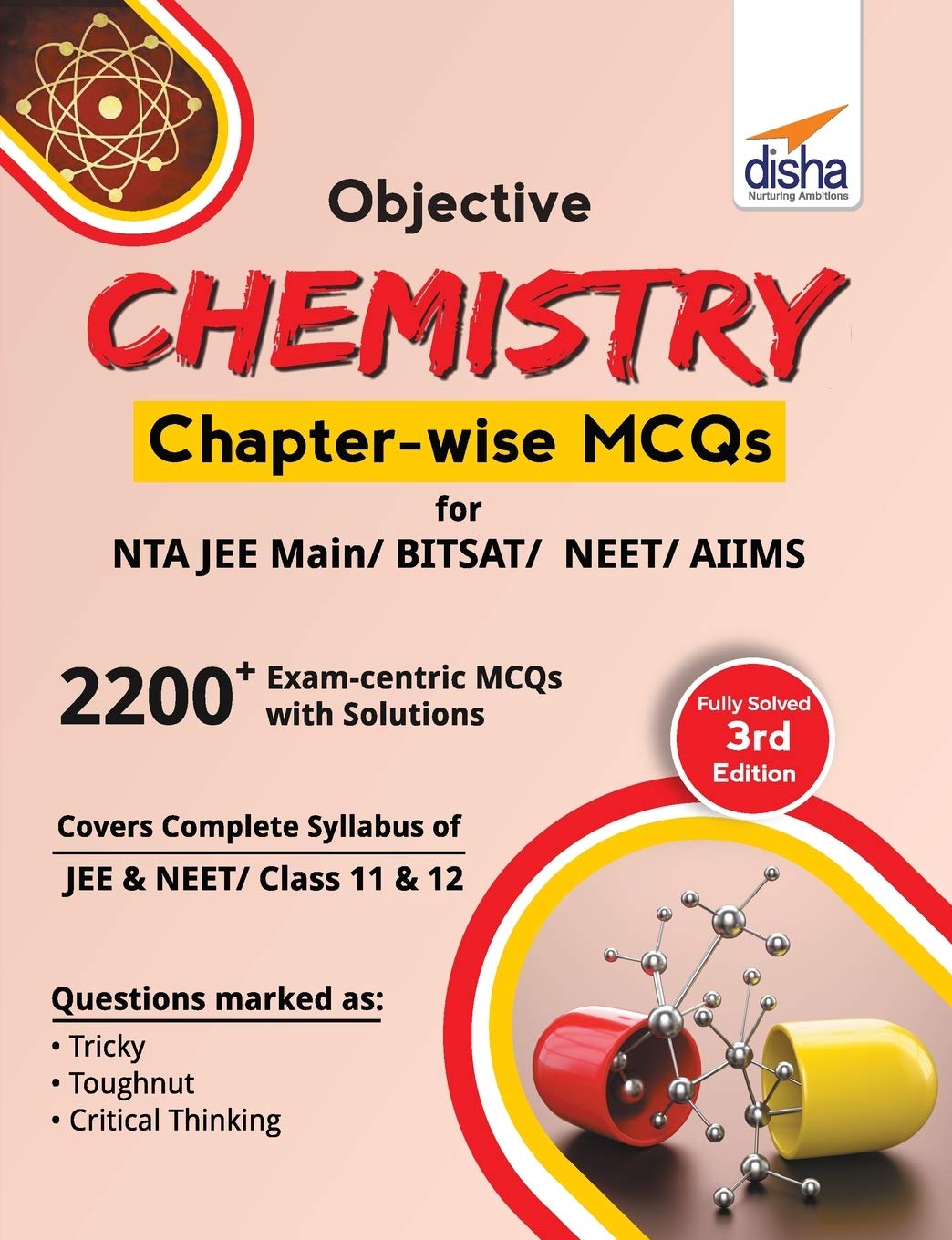 Objective Chemistry Chapter-wise MCQs for NTA JEE Main/ BITSAT/ NEET/ AIIMS 3rd Edition Disha Experts
Disha Experts is a team of most renowned and prolific content writers pioneering in School and Test Prep segments (Competitive Exams and Government Vacancies). It consists of more than 30 experts comprising of PhDs, B-Techs, PGs, etc. working full-time with decades of experience in various academic and competitive exam verticals. Disha Experts has emerged as a think tank in the School and Test Prep segments providing the most updated (latest pattern and syllabus-wise) to-the-point student friendly (relevant and easy-to-understand presentation) content such that the aspirants can give their best.
Description
Additional information
Brand
Reviews (0)
Description
The thoroughly Revised & Updated 3rd Edition of Objective Chemistry Chapter-wise MCQ for JEE Main/ BITSAT/ NEET/ AIIMS is a collection of carefully selected MCQ's for Engineering and Medical entrance exams. The book follows the pattern and flow of class 11 and 12 syllabus as prescribed by NCERT. The unique feature of the new edition is the inclusion of new exam-centric questions and marking of questions into Critical Thinking; Toughnut & Tricky. The book contains 'Chapter-wise MCQs' which covers all the important concepts and applications required to crack the mentioned exams. The book contains 31 chapters covering a total of around 3000 MCQs with solutions. Also covers a chapter on Analytical Chemistry. The solutions to the questions is provided immediately after the chapter. The solutions have been prepared in a manner that a student can easily understand them. This is an ideal book to practice and revise the complete syllabus of the mentioned exams. The book will help to give finishing touches to your preparation of each chapter.
Related Products