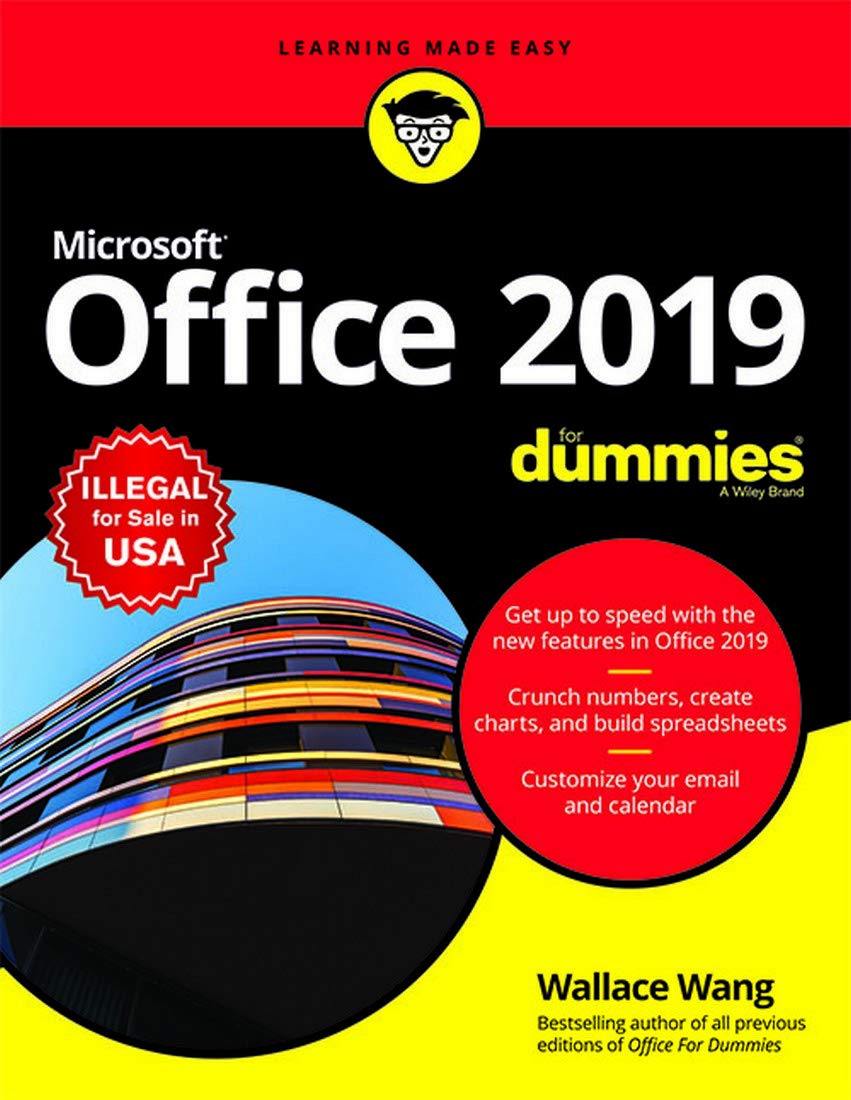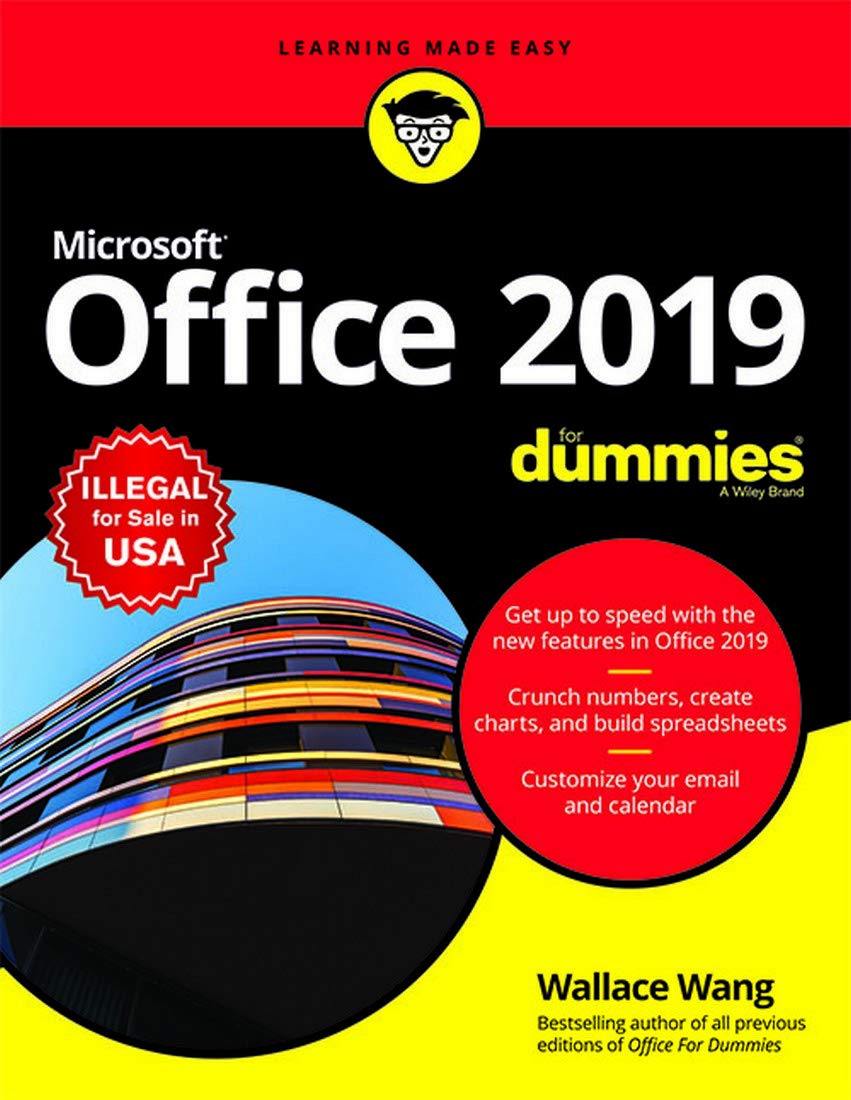 Microsoft Office 2019 For Dummies [Paperback] Wallace Wang
Wallace Wang is a best-selling author with more than 3 million For Dummies books in print. He has written more than 50 computer books, and his recent titles include Office 2016 For Dummies and Beginning Programming All-in-One For Dummies. Wally has been involved in computers, stand-up comedy, teaching, writing, and game designing for most of his life.
Description
Brand
Additional information
Reviews (0)
Description
Microsoft Office basics including typing and formatting text in Word, designing your word documents, navigating an Excel spreadsheet, editing a spreadsheet, creating formulas, charting and analysing data, creating a power point presentation, adding color, pictures, and sound to a presentation, preparing your presentation for an audience, configuring e-mail with outlook, storing contacts and organizing tasks, scheduling your time and setting appointments, designing an access database, editing and modifying a database, searching, sorting, and querying a database, creating a database report, and more. Information is presented in the straightforward but fun language that has defined the dummies series for more than twenty years.