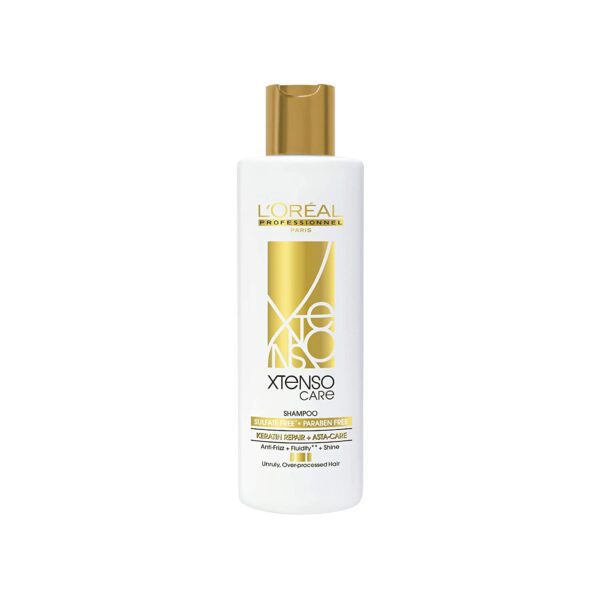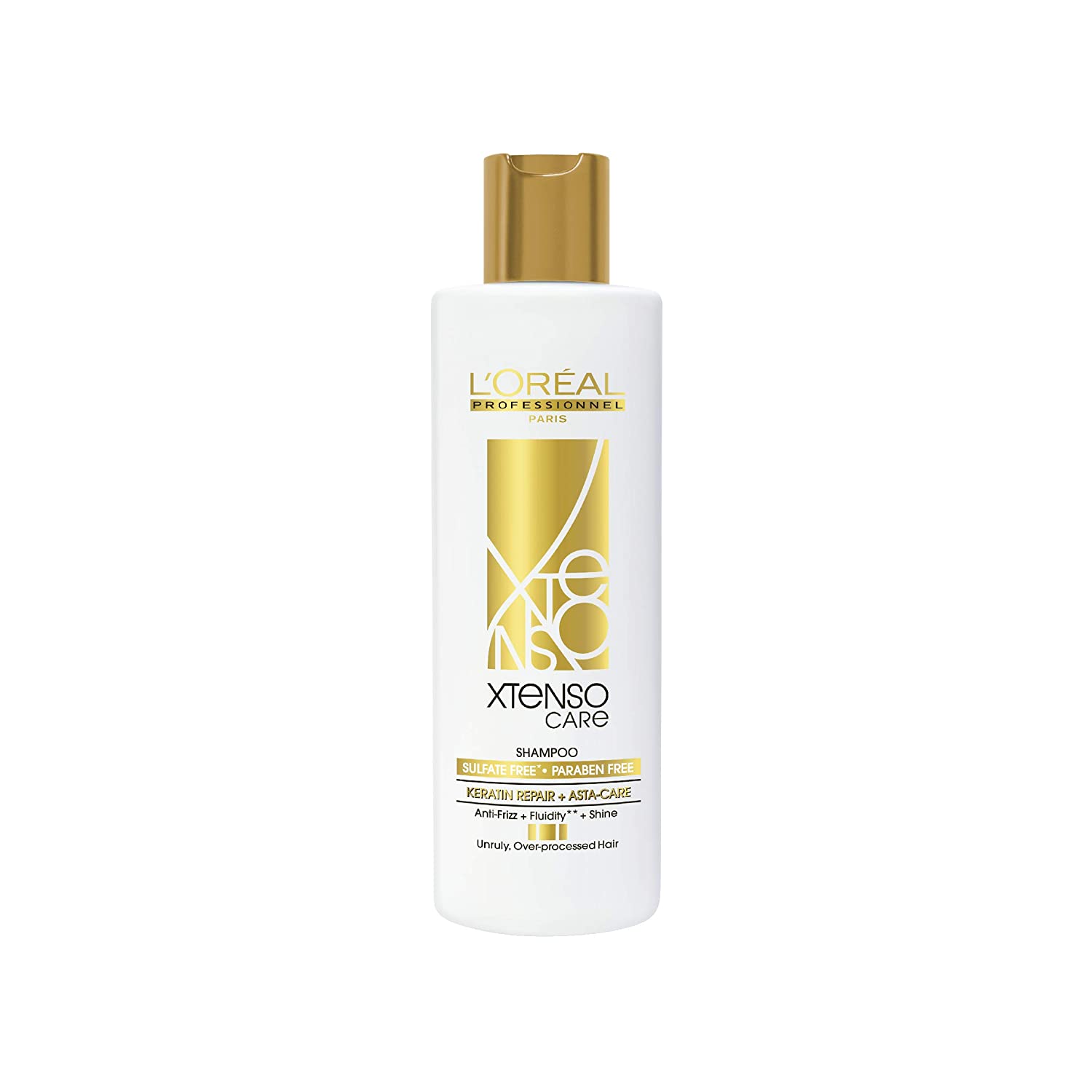 L'Oréal Professionnel Xtenso Care Sulfate-free* Shampoo 250 ml, For All Hair Types
Description
Brand
Reviews (0)
Description
Professional Beauty
Design: Shampoo
Brand L'Oréal Professionnel
Hair Type All
Liquid Volume 8.45 Fluid Ounces
Item Weight 250 Grams
Item Dimensions LxWxH 48 x 48 x 195 Millimeters
Product Benefits Humidity Resistant, Strengthening, Adds softness and natural shine* *Instrumental test on shampoo + masque, CleansingHumidity Resistant, Strengthening, Adds softness and natural shine* *Instrumental test… See more
Recommended Uses For Product Hair Strengthening
Age Range (Description) Adult
From the manufacturer
THE PROFESSIONAL PIONEER FROM PARIS
Brunette model for L'Oreal Professionnel – the professional pioneer from Paris
We invent game-changing innovations, with an obsession for safety & hair integrity. We anchor our hair expertise in technical services, made by professionals for professionals. We deliver superior products, services and experiences, worth paying more for. We were born in Paris, the city of creation.
Shampoo, masque and serum of the L'Oreal Professionnel Xtenso Care Sulfate-free range
L'Oréal Professionnel Xtenso Care Sulfate Free
Infused with Keratin Repair and Asta-Care, this sulfate free range adds softness and shine to unruly, over-processed hair and increases manageability. This also provides strength and nourishment to the hair fiber.
Sulfate Free Care Routine
shampoo
masque
Xtenso Care Sulfate Free Shampoo
Apply this gentle sulfate free shampoo to wet hair and distribute evenly. Lather and rinse thoroughly.
Xtenso Care Sulfate Free Masque
Use post shampoo.
Distribute evenly on wet hair and emulsify. Leave for 3-5 minutes. Rinse thoroughly.
hair
shampoo and masque
formula
tubes
PROVEN RESULTS
Gently cleanses unruly hair and protects against humidity
Adds strength, softness and natural shine*
*Instrumental test on shampoo + masque
SPECIALIZED CARE FOR STRAIGHTENED HAIR
The specialist hair care range with gentle, sulfate free formulas for frizz control, manageability and shine .
PROFESSIONAL FORMULA
Our products are designed for hairdressers with highly concentrated formulas for perfect salon hair.
COMMITMENT TO SUSTAINABILITY
We drive our industry towards being more sustainable. We aim to reduce our 3 pillars: paper, aluminium and plastic, thanks to our action on packaging.
We Stand For Pros. Pros are our reason why. We exist to be at their service.
Hairdresser applying color on a client
« What we look to achieve in our labs is to make your job easier. I want you to know that L'Oréal is entirely at the hairdresser's service. »
Eugène Schueller, founder of L'Oréal group
Related Products