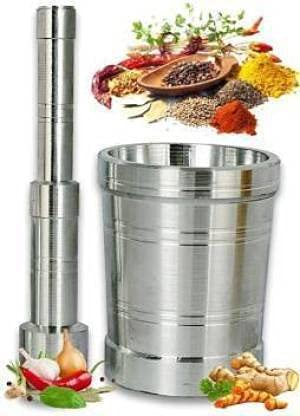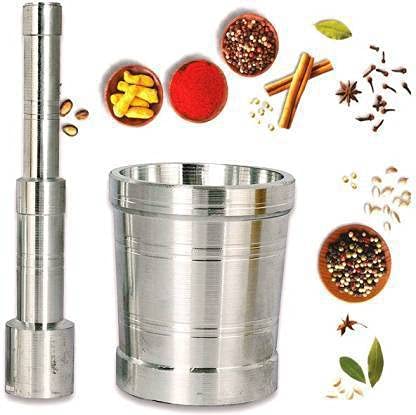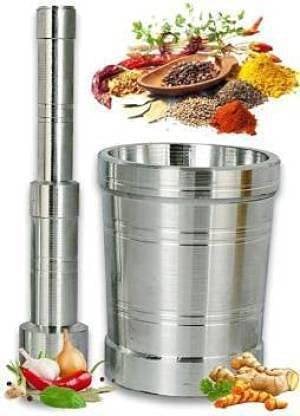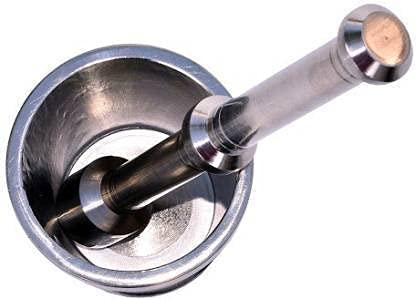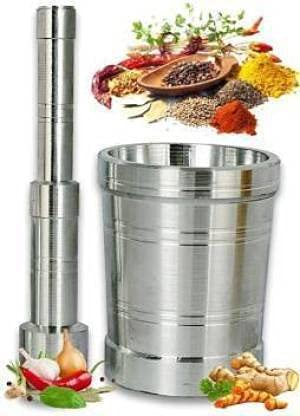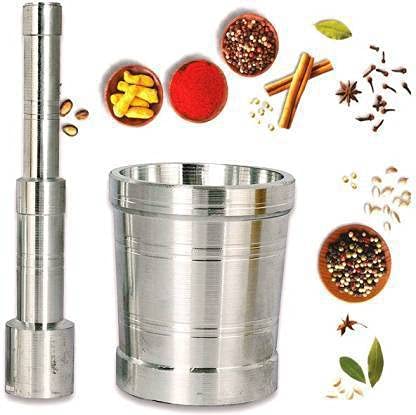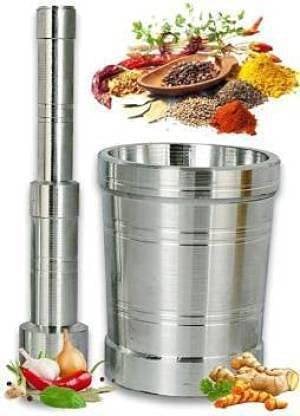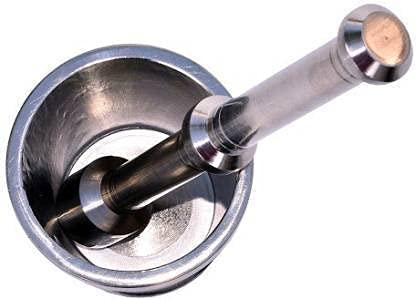 Kitchen Wala Pure Aluminum Mortar and Pestle Set Kitchen || Khalbatta Okhli Khal Musal Dasta Ural Kundi Sota Kharal Masher Set Spice Grinder
Description
Brand
Reviews (0)
Description
About this item
Resistant To Corrosion. Made From High Quality Aluminium , Dimensions of Mortar And Pestle7.62.x 6 x 8.8cm & 3.5 x 3.5 x 14.9 cm

Heavy Use Masher & Good for grinding use it for grinding and crushing herbs, spices or medicine. It is non-porous, natural and very durable.

It is also used to crush or grind dried spices.. We provide High Quality Hamam Dasta with Special Steel Polish finish.

Easy to maintain/clean, dishwasher safe and won't absorb food odors or stains. (Wash and Dry it properly after every use).

Useful & handy for Kitchen use purpose.
Product description
For grinding foods to transform their texture and releasing their full aroma and flavor, nothing beats Mortar and Pestle. For thousands of years, the mortar and pestle was one of the very few implements our ancestors relied upon to cook. Our predecessors had fire, sharpened rocks for cutting, vessels to contain their food, and, crucially, they had stones and wood to pound and grind it all.The Mortar and Pestle will help you in making perfect lip smacking recipes, trust nothing but this high quality Aluminum mortar pestle/khalbatta imam dasta/okhli masher/hand chopper that features a high quality aluminum construction to serve your kitchen for many years to come. This khalbatta and masher are absolutely easy to use to mash spices and herbs. You can ground fresh spices at home just before cooking easily. Bring out the aromatic flavor of spices by freshly grinding them. Today, the mortar and pestle remains a crucial tool in culinary traditions around the world, and it deserves to be treated as an essential in every kitchen. Not just because it served our ancestors so well, but because it continues to do what no other item in the kitchen does: smashing fibers and cells apart to fundamentally transform their texture and release their full aroma and flavor. That's something a blade can't ever do as well.