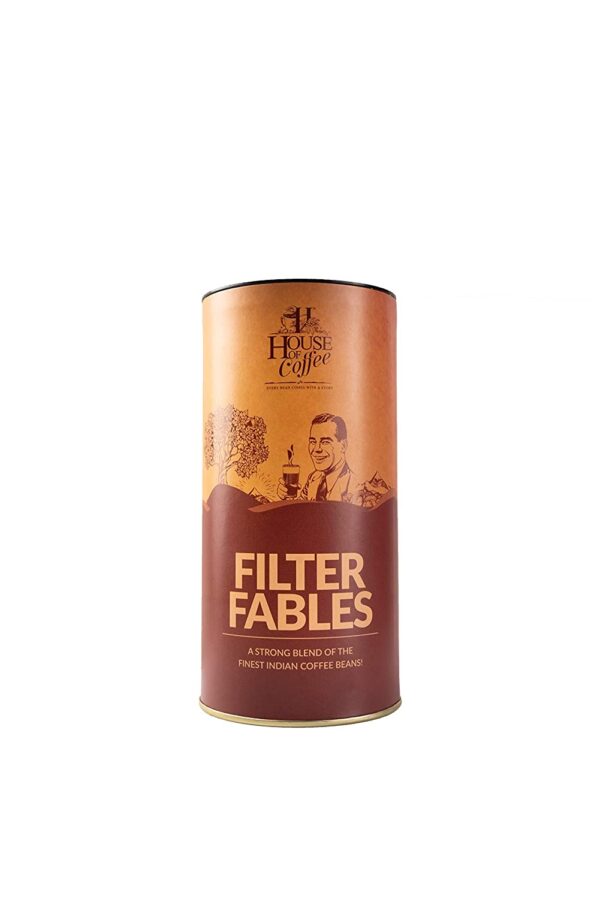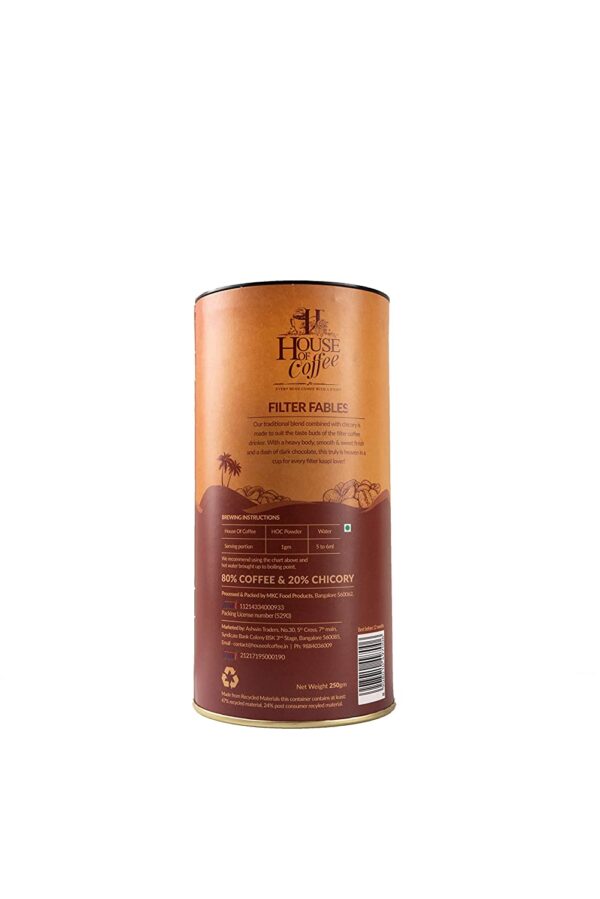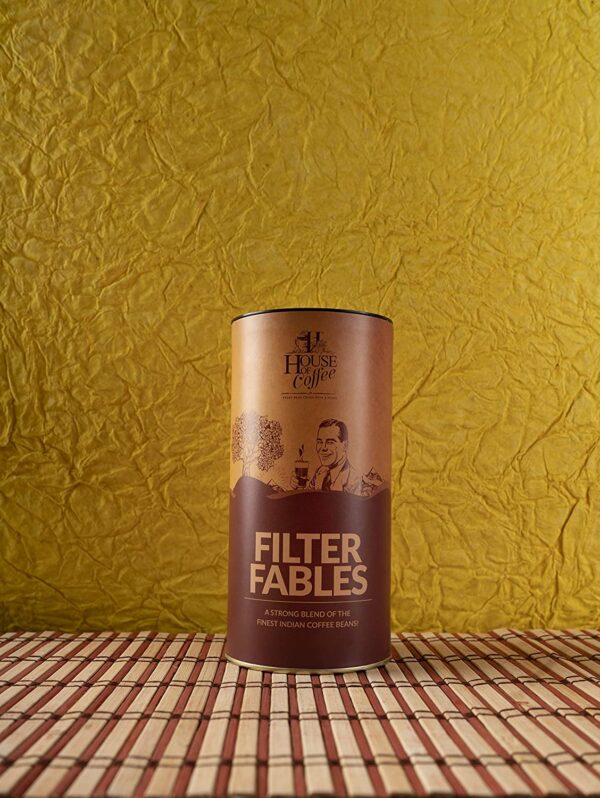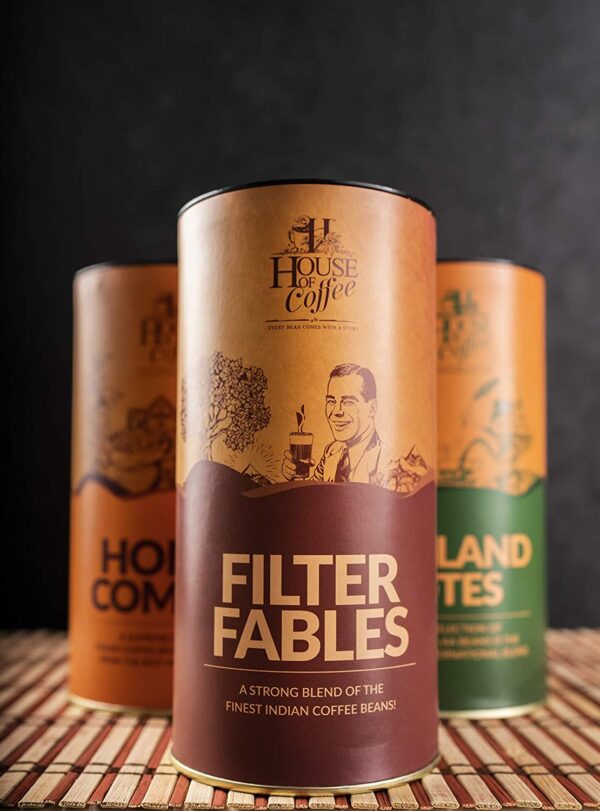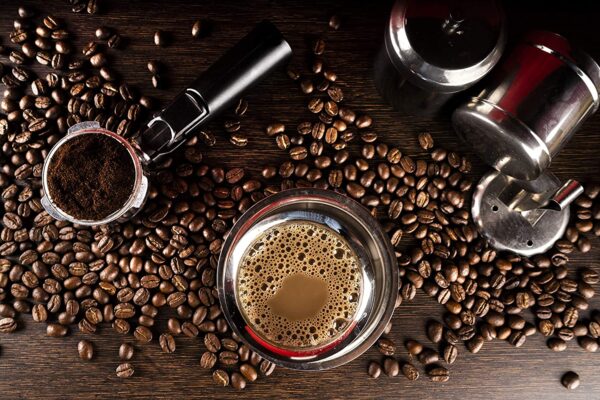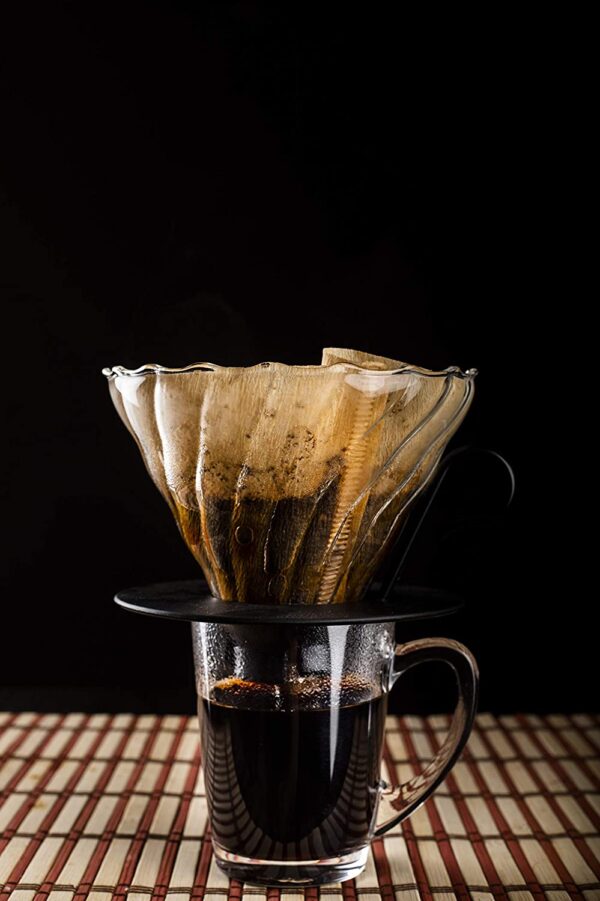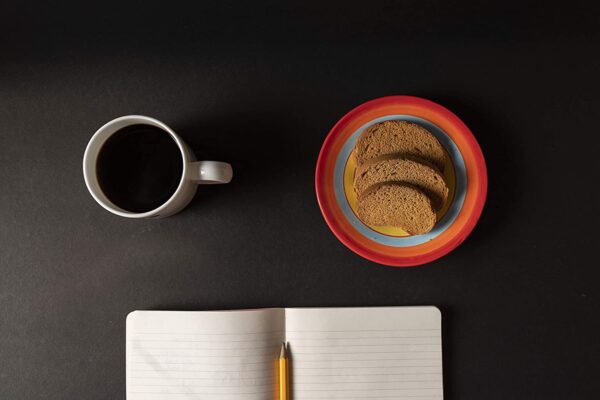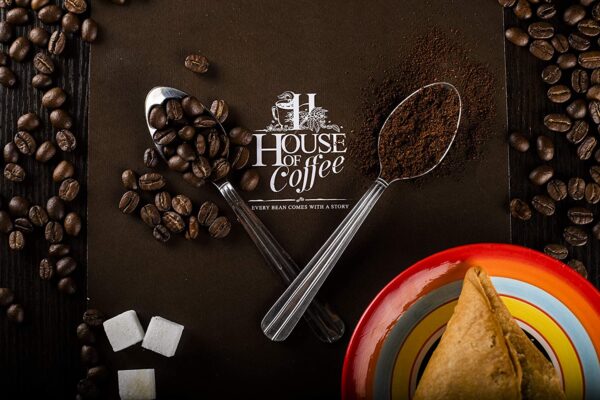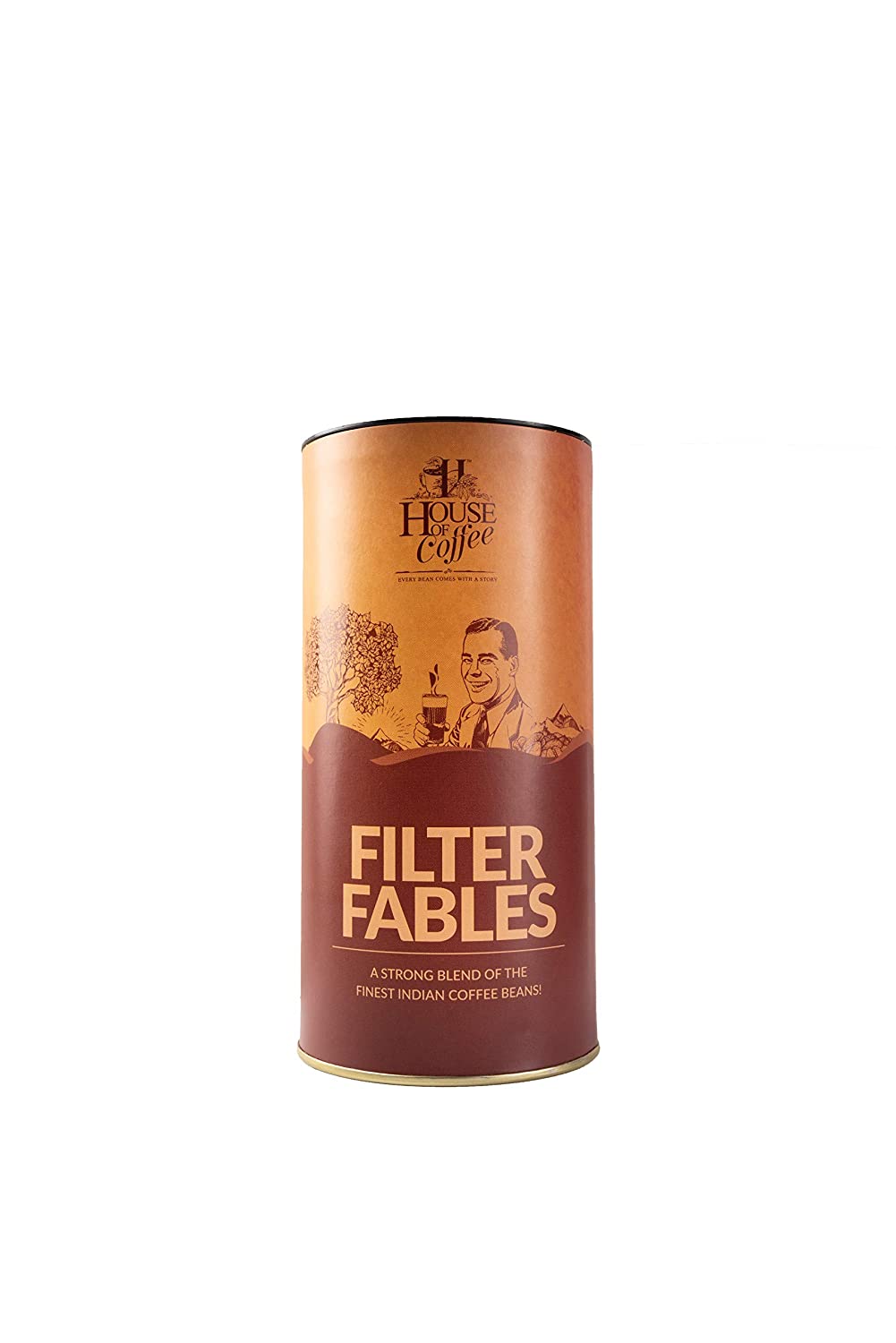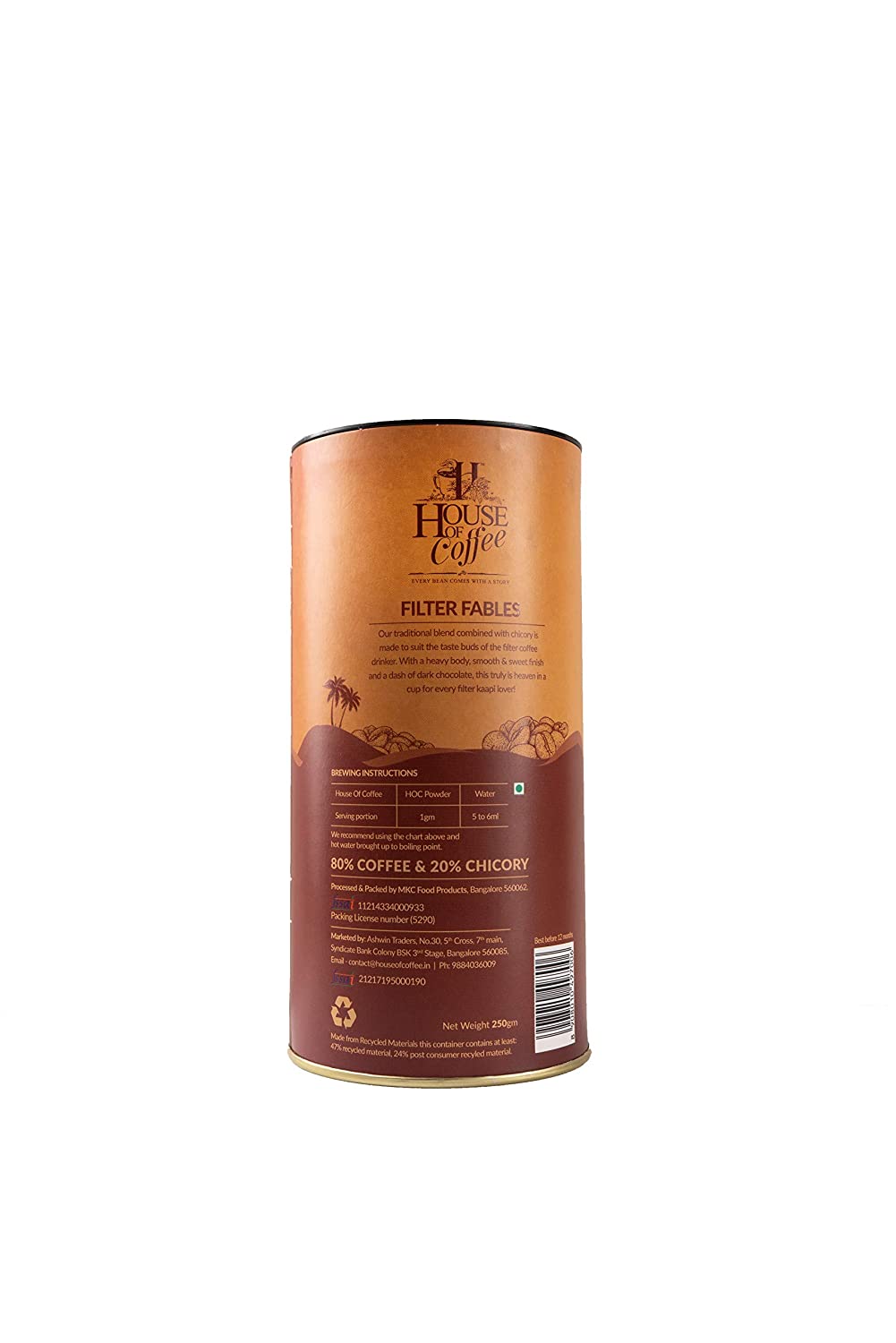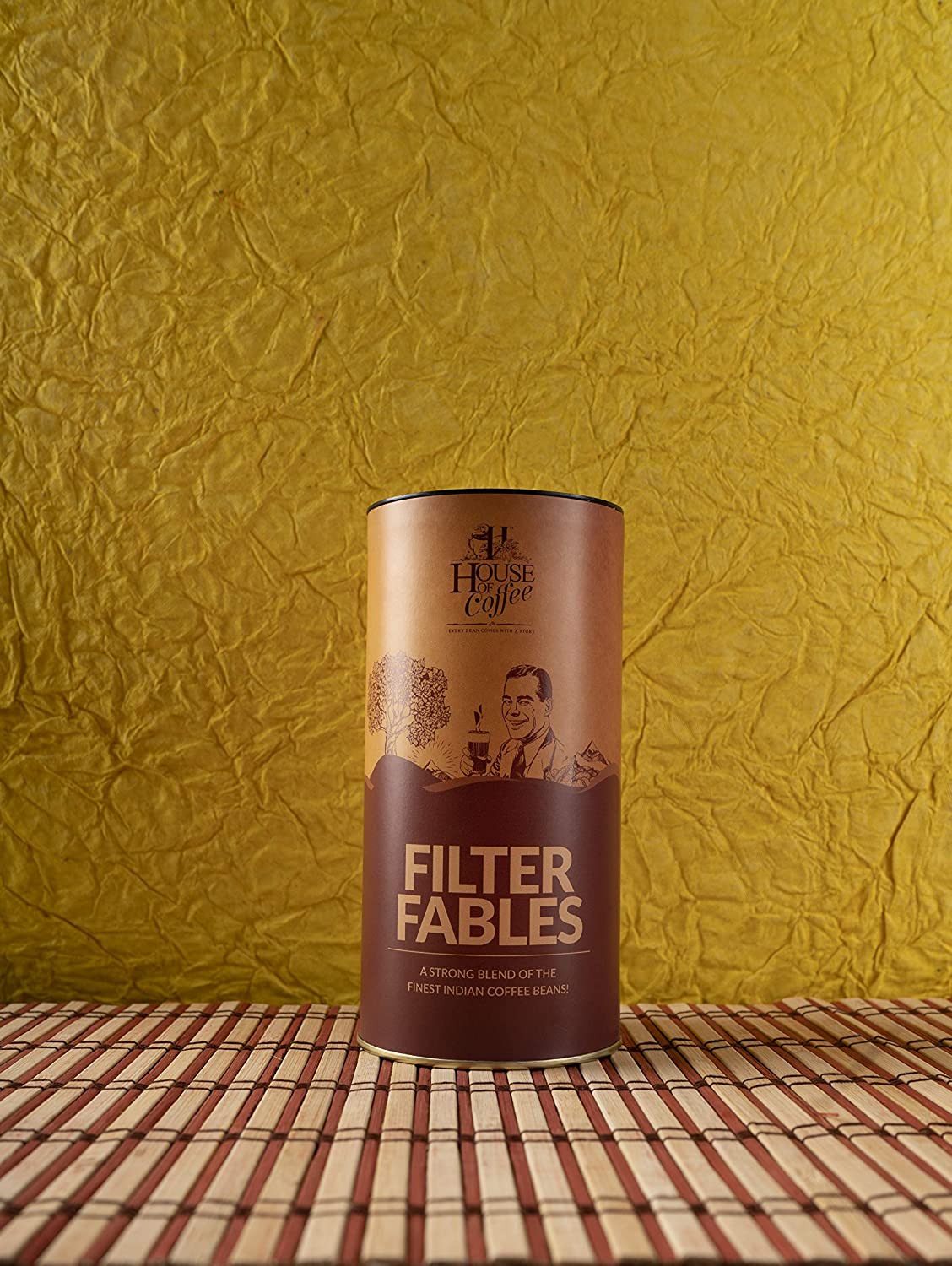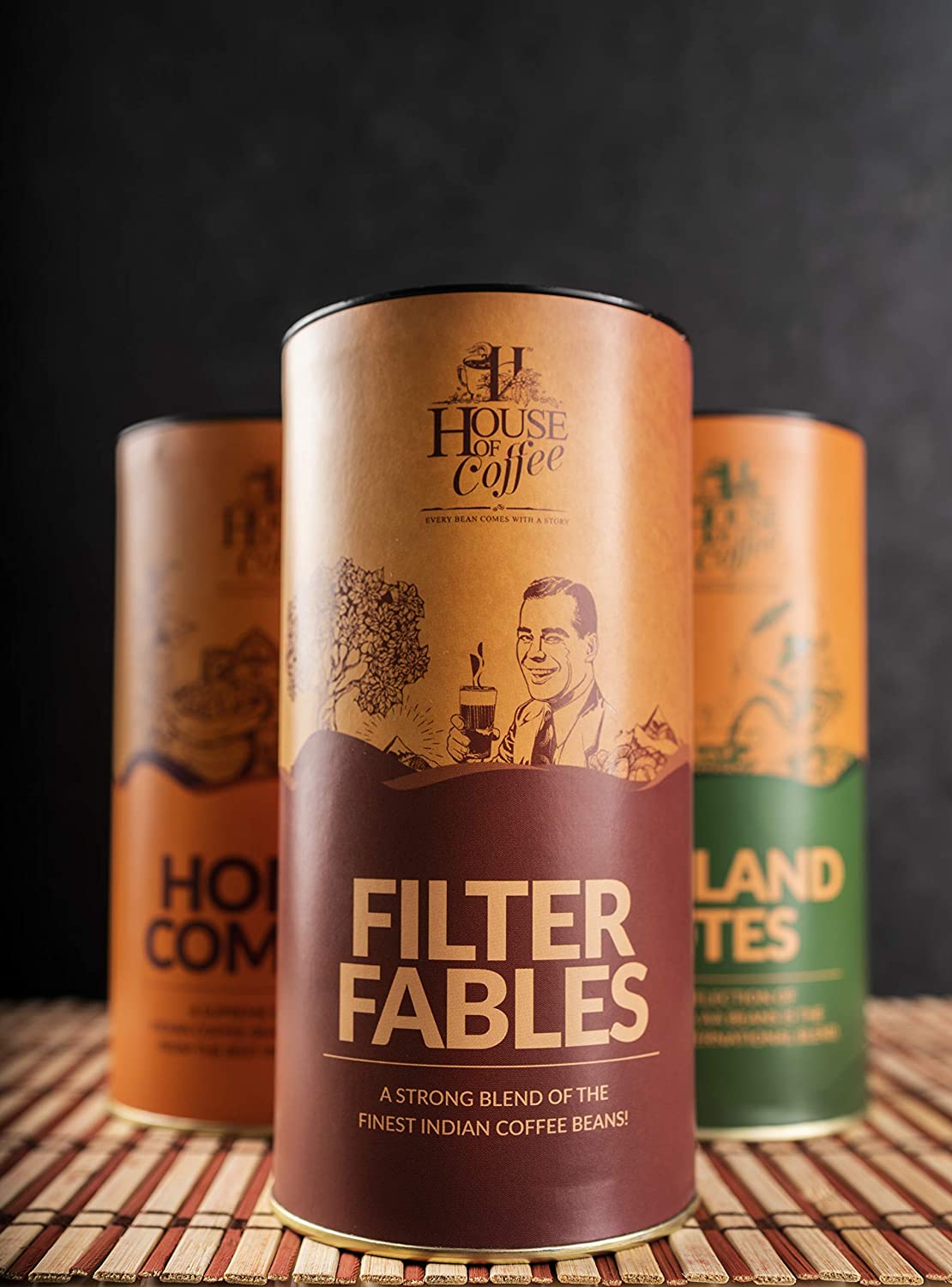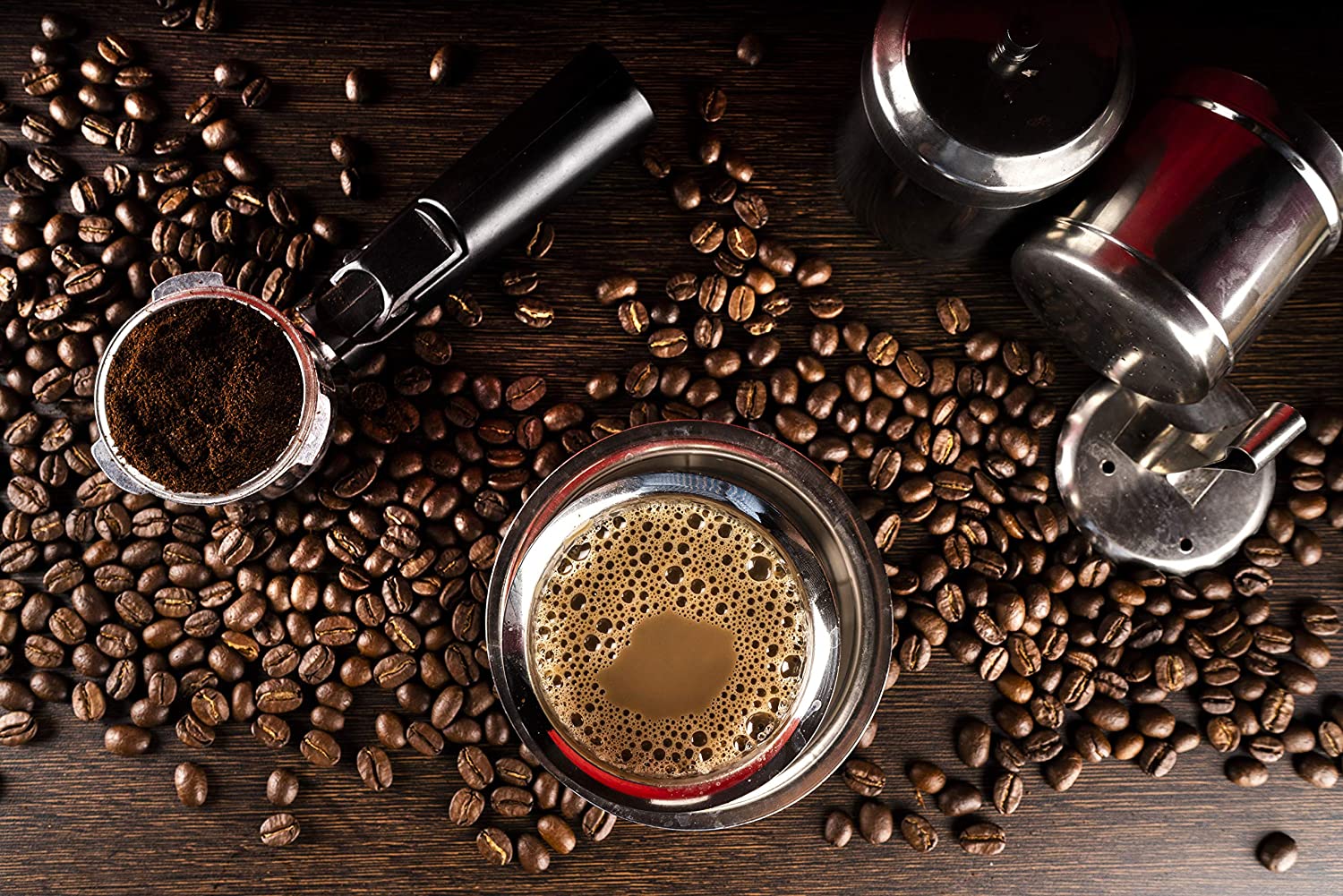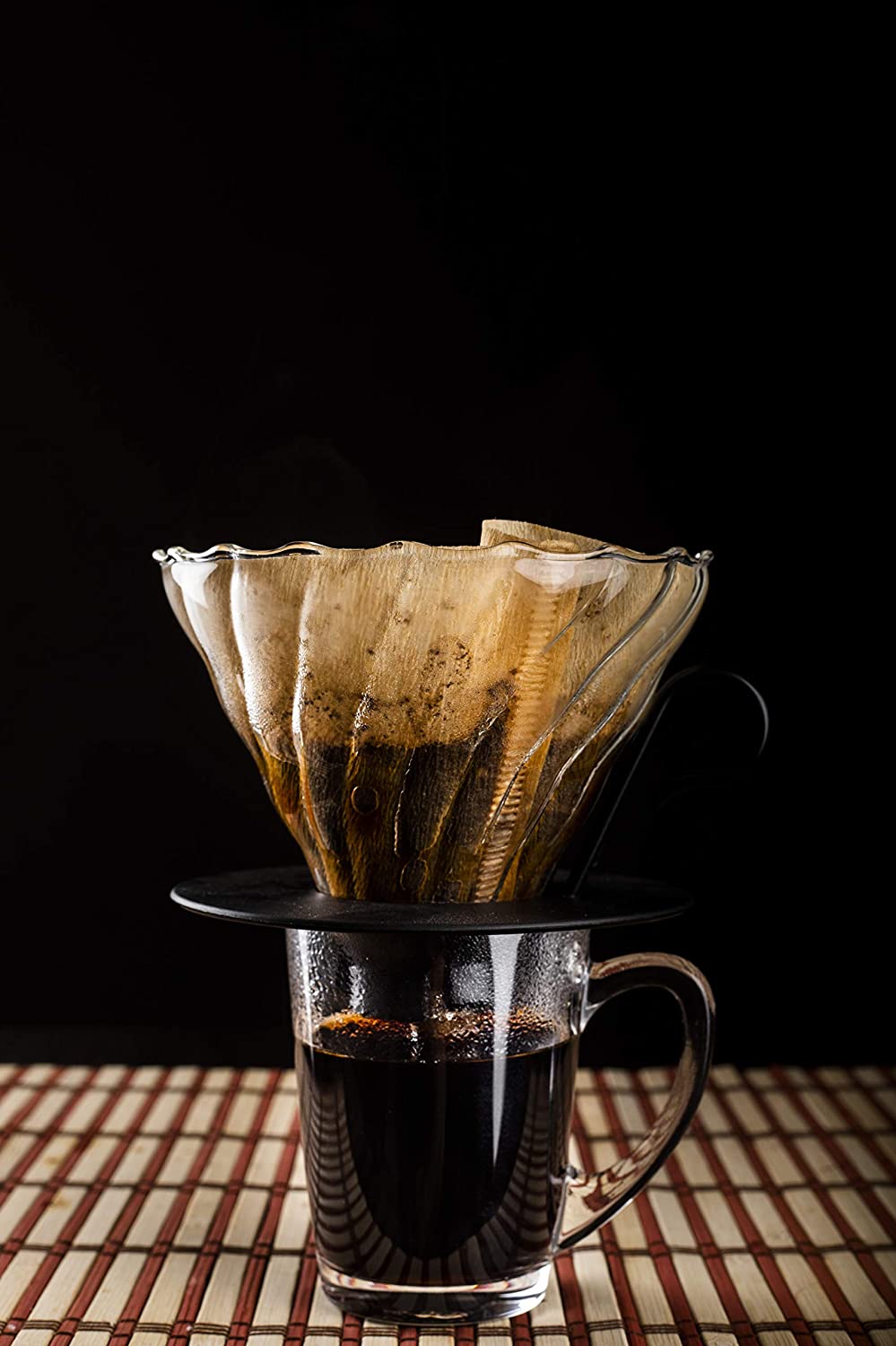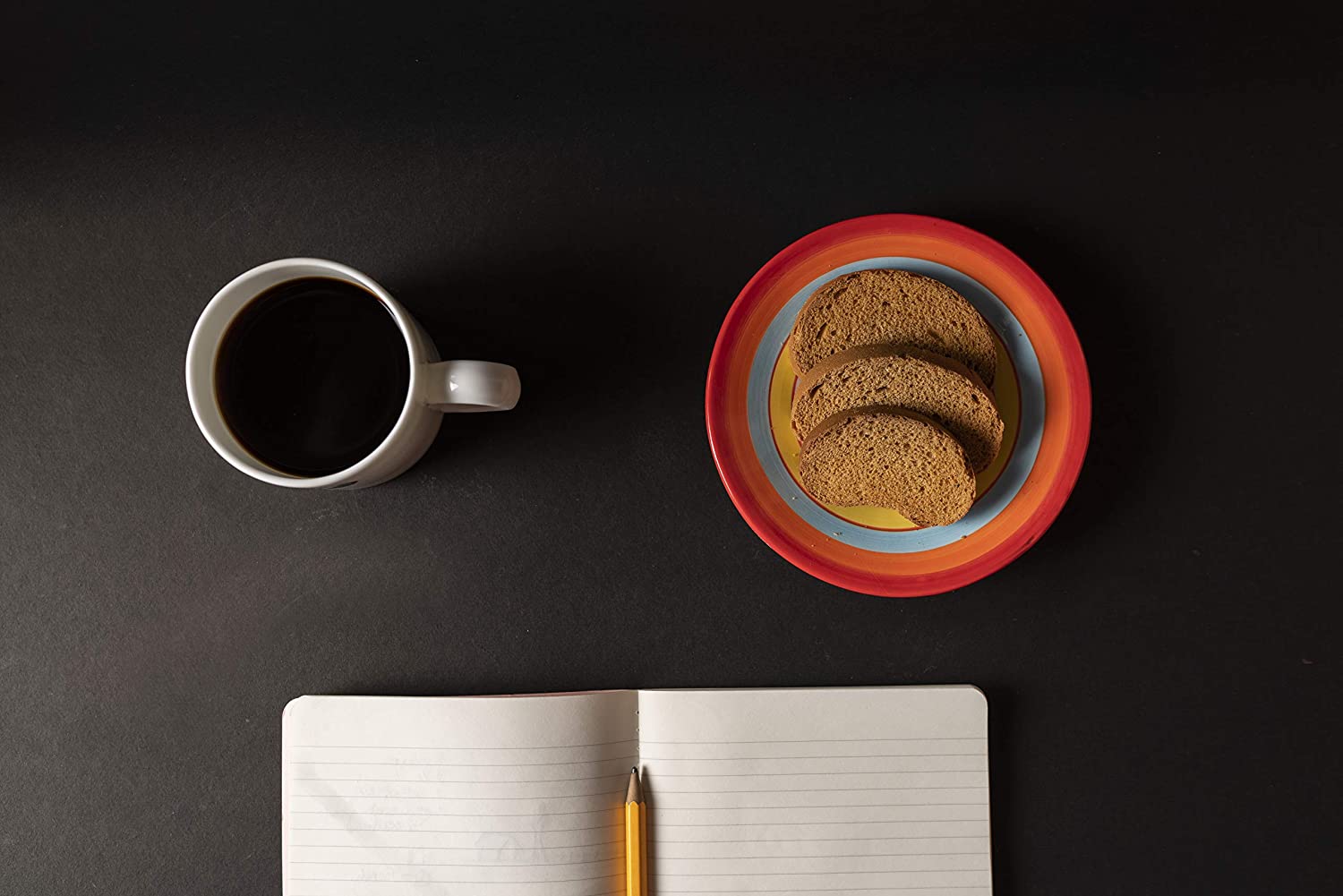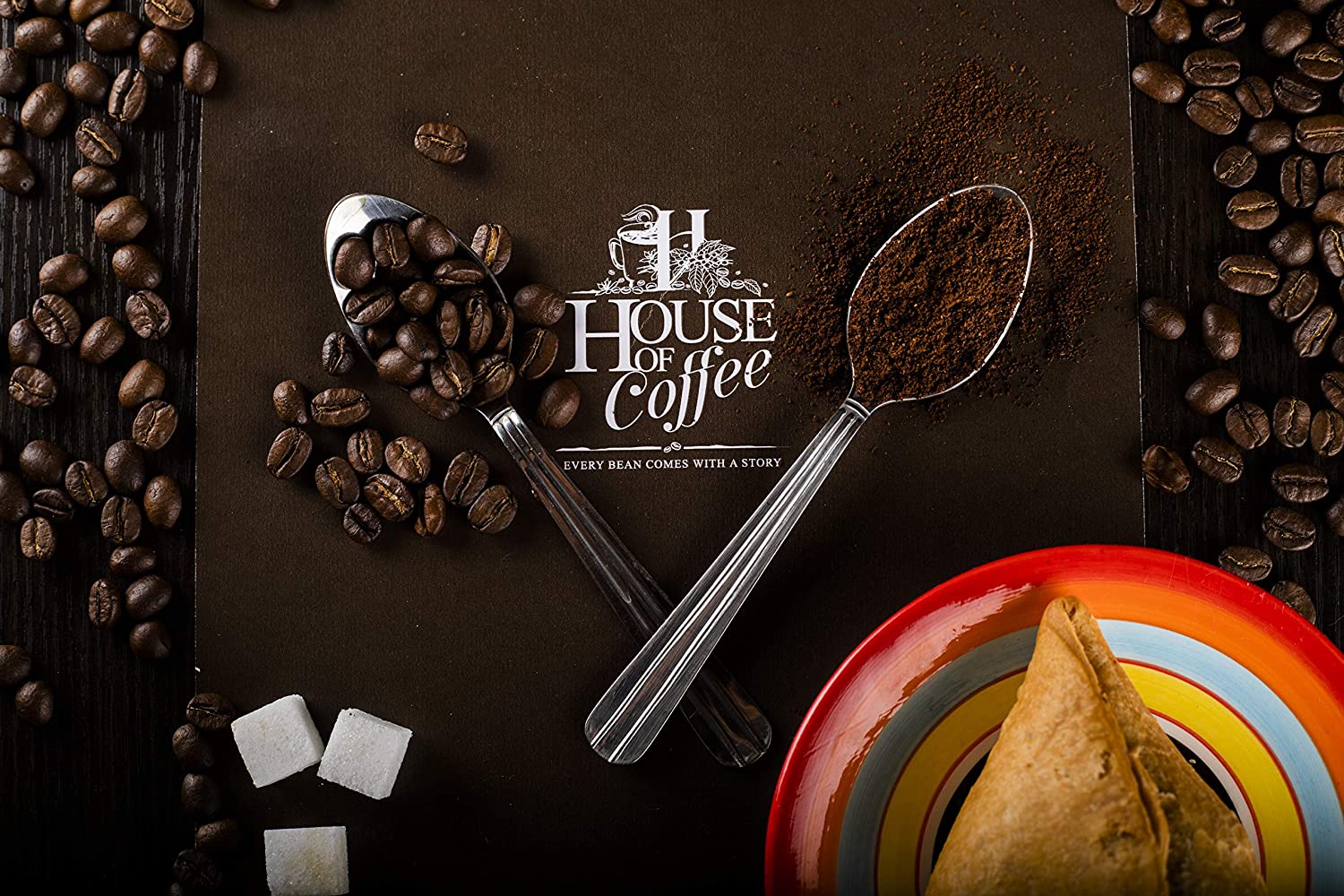 House of Coffee | Filter Fables from Chikkamagaluru and Kushalnagar | 80% Coffee & 20% Chicory | Traditional South Indian Filter Coffee | Freshly Roasted & Ground | Medium to Dark Roast (250gm)
It?s hard to imagine a day without a hot cup of fresh coffee. And your coffee happens to be made from a strong blend of the finest Indian coffee beans, then you are sure to feel refreshed and energised. We, at the House of Coffee brings to you -?Filters Fables?, a typical South Indian filter coffee blend, which pleases your taste buds.
Filter Fables is an ideal brew for all filter coffee lovers, giving you a taste of dark chocolate that is cherished by both youngsters and adults. The blend has a lot of health benefits, making it an ideal addition to your mornings.
This strong blend has the finest of Indian coffee beans with chicory, invoking the aroma of home immediately. Handpicked by us from the high elevation estates of Chikkamagaluru and Kushalnagar, Filter Fables contains the best quality of Arabica and Robusta beans along with chicory.
All our coffees are cupped by our experts before purchase, to maintain consistency throughout the year. The packaging is designed to store freshness of the coffee, to maintain its longevity than what typical coffee bag would give.
It?s unclear when people first began mixing coffee with chicory, but the use of chicory in coffee became particularly popular in 19th century France after Napoleon initiated the ?Continental Blockade.? This trade blockade caused a major coffee shortage in Napoleonic France, so in order to stretch their limited supplies of coffee, the French began roasting, grinding and mixing chicory root with coffee.
Description
Additional information
Brand
Reviews (0)
Description
SPECIALITY : This traditional blend combined with chicory is made to suit the taste buds of filter coffee lovers. With a heavy body and the taste of dark chocolate, this truly is heaven in a cup for every filter kaapi lover.

INGREDIENTS : A strong blend that consists of 80% Coffee and 20% Chicory.

TASTE NOTES : This strong blend of Indian coffee has a smooth and sweet finish with a dash of dark chocolate. Enjoy the taste of this blend heartily.

BREWING METHOD : South Indian Filter Coffee Maker and Drip Filter Machine. Serve with milk and sugar to taste.

KEY FEATURE : This strong blend has the finest of Indian coffee beans with chicory, invoking the aroma of home immediately.
Related Products