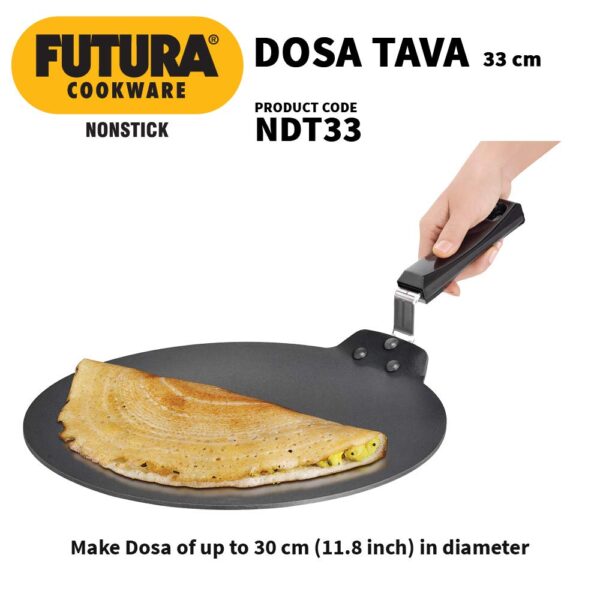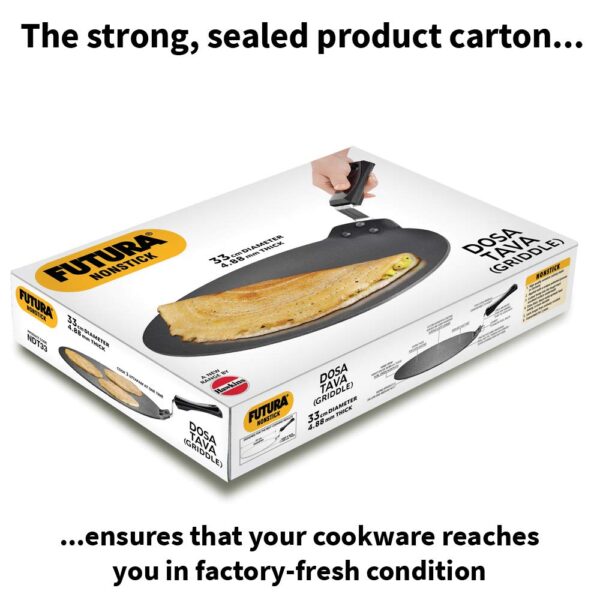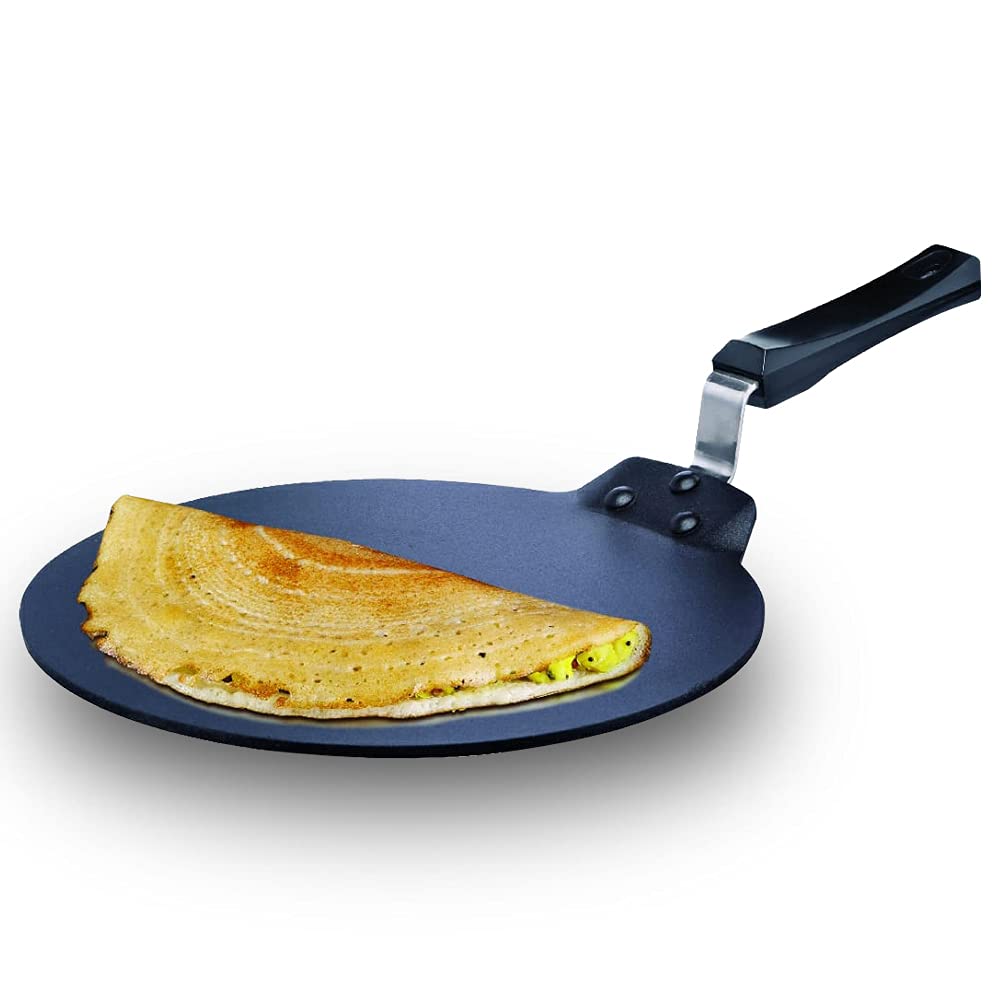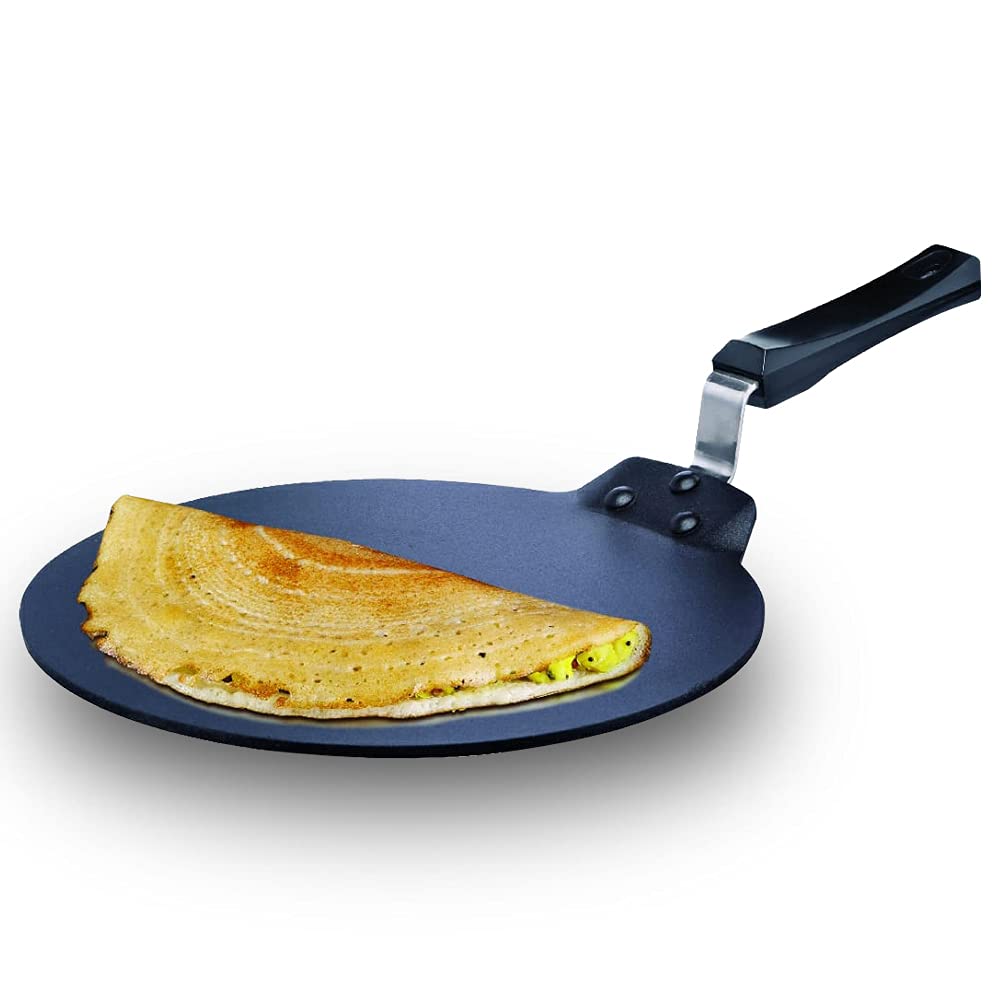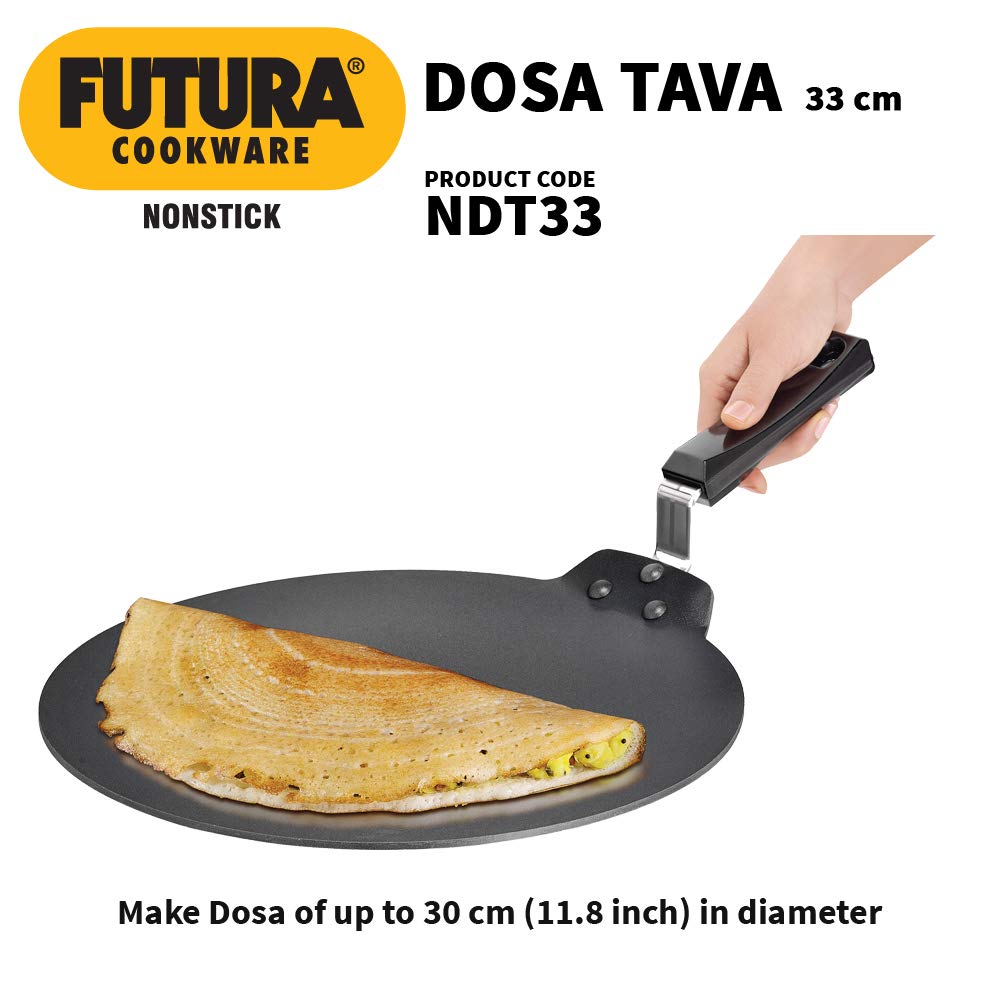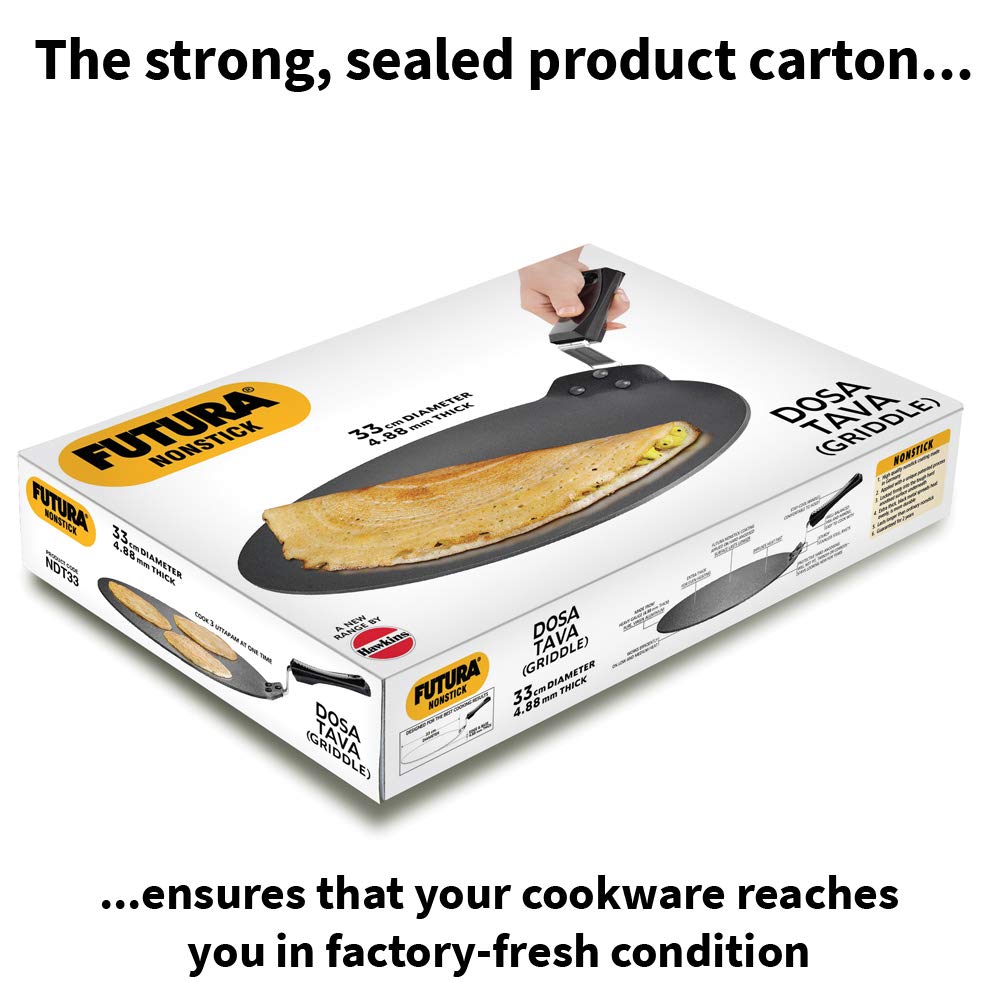 Hawkins Futura Nonstick Dosa Tava, Diameter 33 cm, Thickness 4.88 mm (Black) NDT33
Description
Brand
Reviews (0)
Description
---
From the manufacturer
Features
Superior Futura Nonstick

Futura Nonstick is made with unique patented process by which high quality nonstick (made in Germany) is locked firmly into the tough Hard Anodised surface underneath. This means that, properly used, Futura Nonstick, will last longer than ordinary nonstick.

The Right Curvature

The Dosa Tava is designed with just the right curvature and thickness to give you the best cooking results while making Dosa. It is flat enough so that you can spread your batter easily; it has just the right amount of curve as well so that oil does not spill, which spillage may be unsafe when cooking on gas or other open flame cooktops.

Maximised Large Cooking Area

The flange, which firmly attaches the handle with strong stainless steel rivets, is uniquely designed to not interfere with the cooking surface and to hence maximise the cooking area, allowing you to make a very large dosa, or several Uttapam or cutlets at one time.
Strong Riveted Handles

The strong stainless steel rivets firmly attached to the thick stainless steel handle shank ensures that the handle never becomes loose and wobbly.

4.88 mm Extra Thick Heavy Gauge Tava

The 4.88 mm extra thick heavy gauge metal ensures fast and even heat conduction and retains heat well. Properly used, the Tava will serve you well for many years and always retain its unique shape with no warping or bulging.
Manufactured using a unique patented process , Product Dimensions : Diameter (cm): 33 , Thickness (mm): 4.88

Gas Stovetop and Electric Top compatible. Will not work on Induction Cooktop

High quality German non-stick coating to reduce oil usage

Non-stick coating locked firmly into the base for long lasting durability. Dishwasher Safe : No

Hard anodised base for even and fast conduction of heat

Colour: Black, Material: Aluminium

Package Contents: 1-Piece dosa Tawa (33cm), 1-Piece wooden spatula, 1-Piece plastic scrubber and 1-Piece cookbook
Related Products