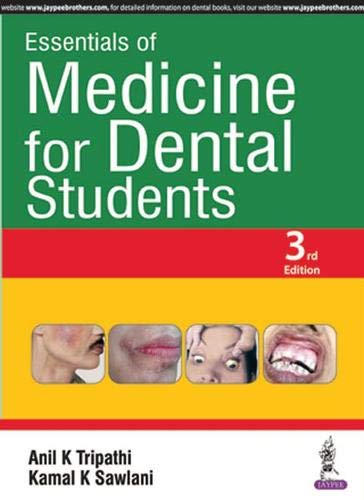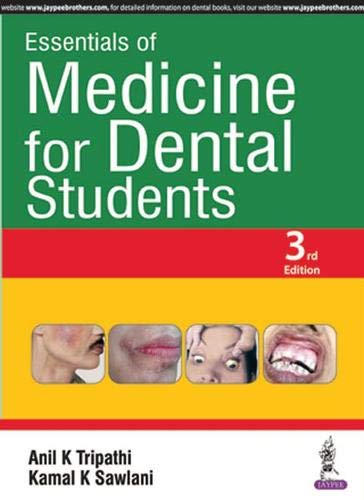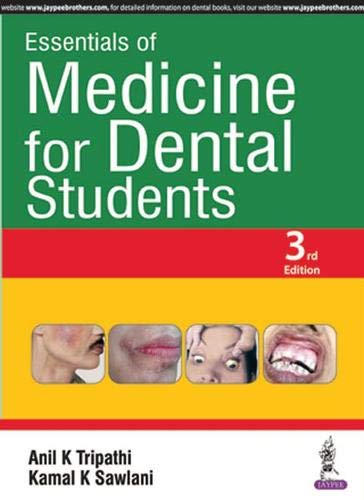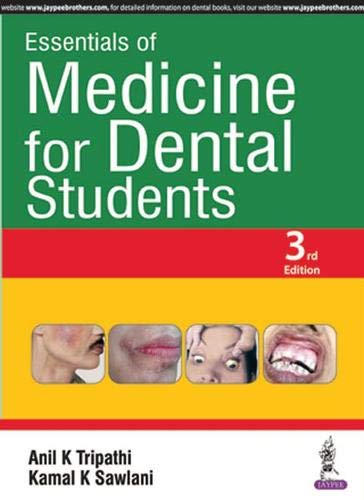 Essentials of Medicine for Dental Students [Paperback] TRIPATHI ANIL K
Essentials Of Medicine For Dental Students Paperback – 5 October 2016
Description
Additional information
Brand
Reviews (0)
Description
Thoroughly revised and updated, emphasis has been given on the clinical methods including history taking and physical examination which are described in the beginning of each system. It includes recent developments and new guidelines for the diagnosis and management of various diseases, such as hypertension, diabetes, HIV disease, chronic obstructive pulmonary disease, hepatitis B, hepatitis C, etc. The chapter on medical emergencies in dental practice has been expanded in order to address the practical needs of dental students and practitioners. Each chapter is followed by a section called "Implications on Dental Practice" which describes how the presence of medical disorders affects the management decisions. Each chapter contains relevant MCQs and "Fill in the Blanks" to help the reader self-assess their knowledge. A model test paper is also provided along with answers at the end of the book which will enable the readers to prepare for the competitive entrance tests.
Includes many new tables, flow charts, diagrams and pictures for better comprehension.

Newer drugs, such as hepatitis C, HIV, chronic myeloid leukemia, and idiopathic thrombocytopenic purpura (ITP), are aptly included in the text.

Incorporated important reference laboratory values at the end of the book for easy reading and understanding.

Intended primarily for dental undergraduate and postgraduate students and dental practitioners.
Related Products