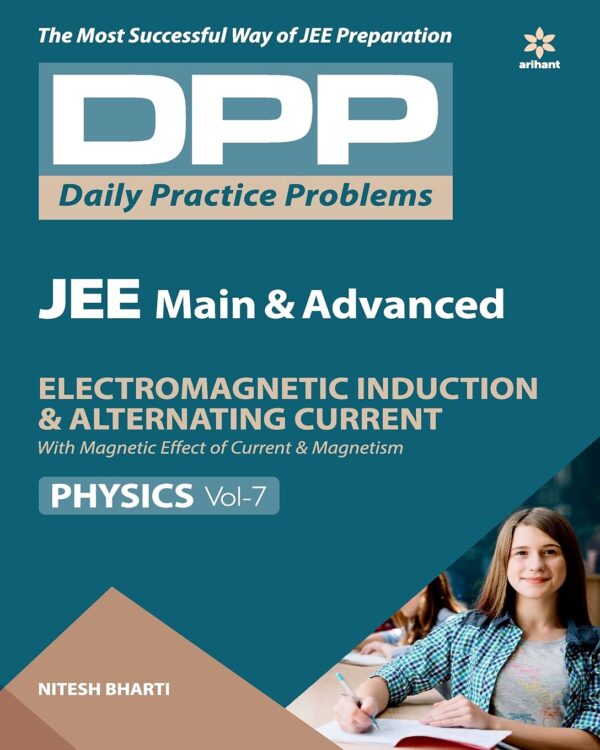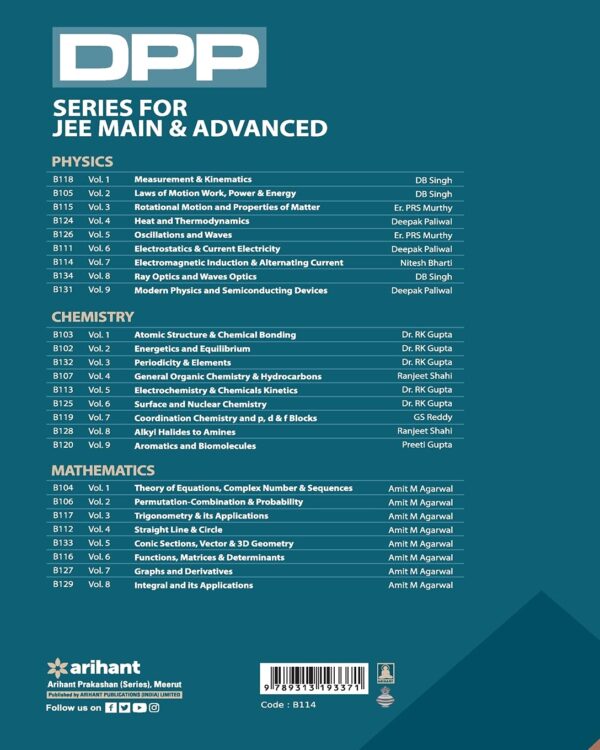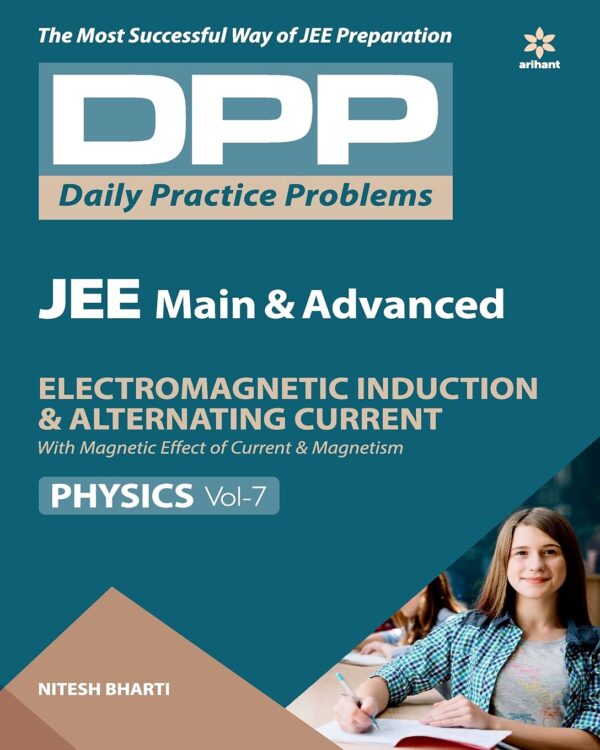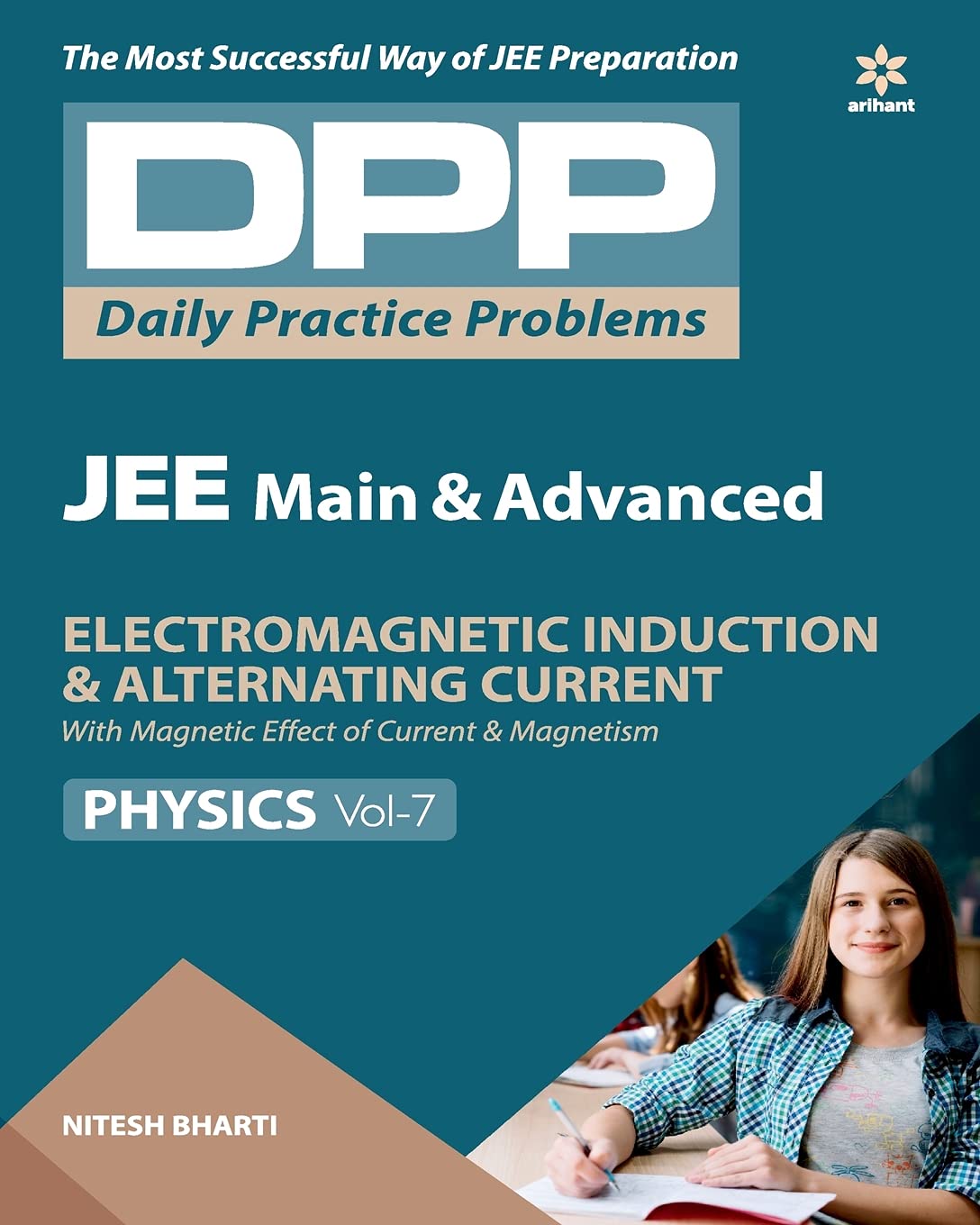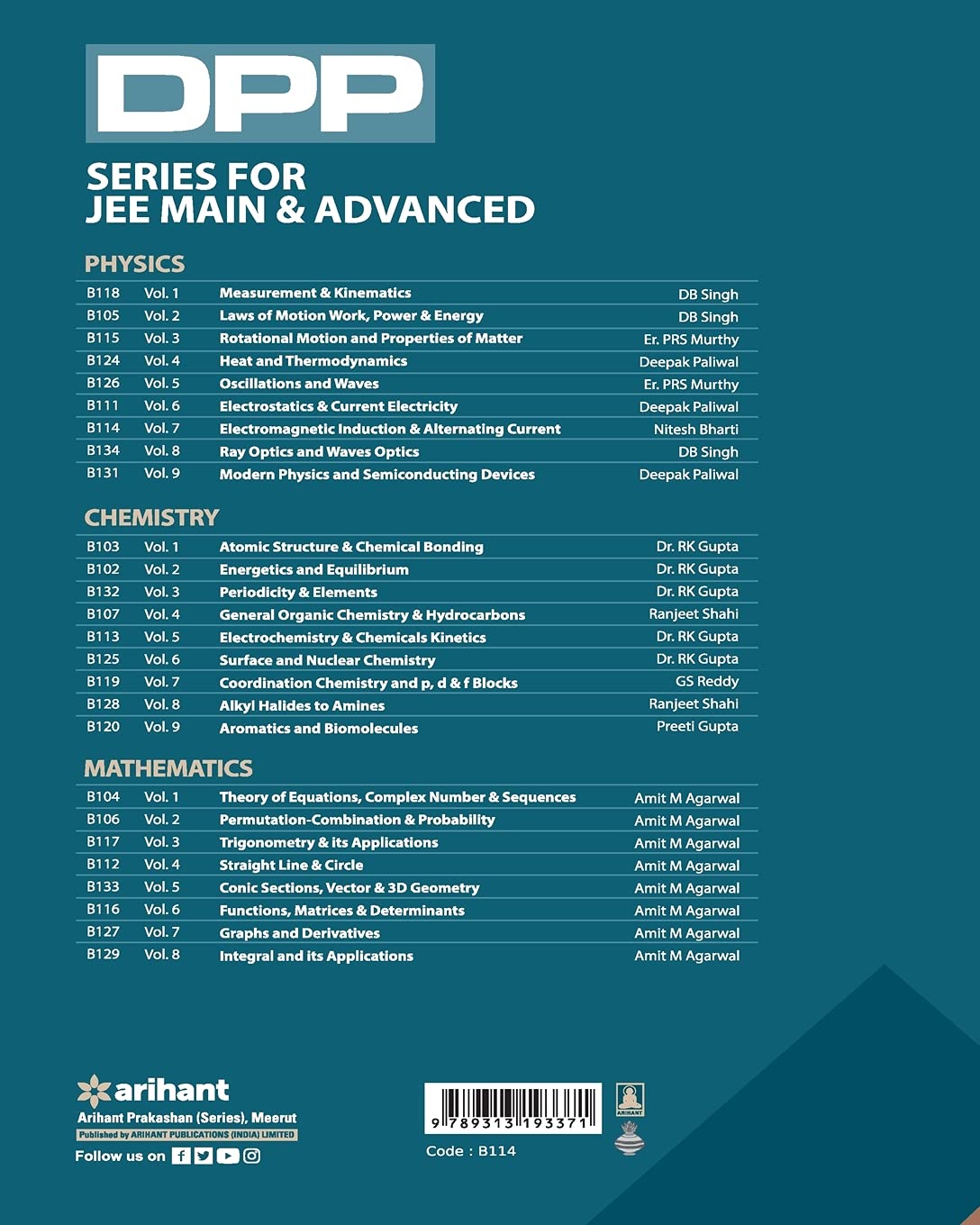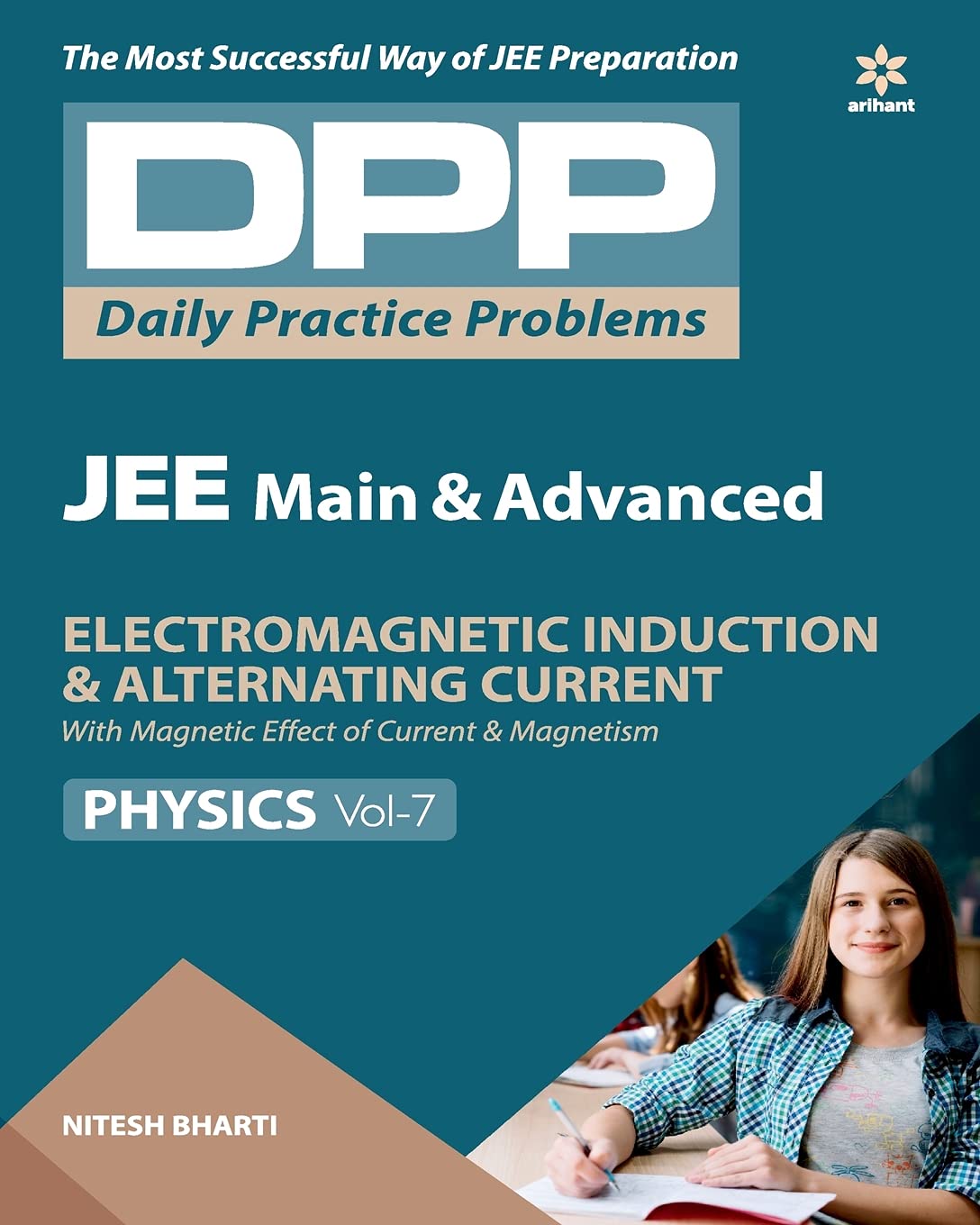 DPP Physics Vol-7 [Paperback] Bharti, Nitesh
An editorial team of highly skilled professionals at Arihant, works hand in glove to ensure at e students receive e best and accurate content rough our books. From inception till e book comes out from print, e whole team comprising of authors.
Description
Additional information
Brand
Reviews (0)
Description
Jee Main and Advanced is a matter of well-preparation with proper strategy and daily planning to achieve the right state of mind to be able to tackle any questions asked in the exam. Daily Practice Problems (DPP), a set of 26 books with a unique blend of Contents, designed to set the tone for the daily Practice of questions from the entire syllabus of PCM for JEE Main and Advanced has been a highly competent source among IIT JEE aspirants for a long time. The present edition of DPP for electromagnetic Induction & Alternating Current from Physics Vol-7 aims to drive daily Practice to master the concepts of magnetic effect of Current, Magnetism, electromagnetic Induction, and Alternating Current. Each of these sections is coupled with revisal problems, JEE Main and AIEEE archive, and JEE Advanced and IIT JEE archive for quick revision and to get the real feel of examination. Moreover, each DPP also accompanies their well-explained solution for self-evaluation. Well-structured with performance-driven resources, it is hoped that this book will maximise the chances of success in JEE Main and Advanced to the greatest.
Related Products