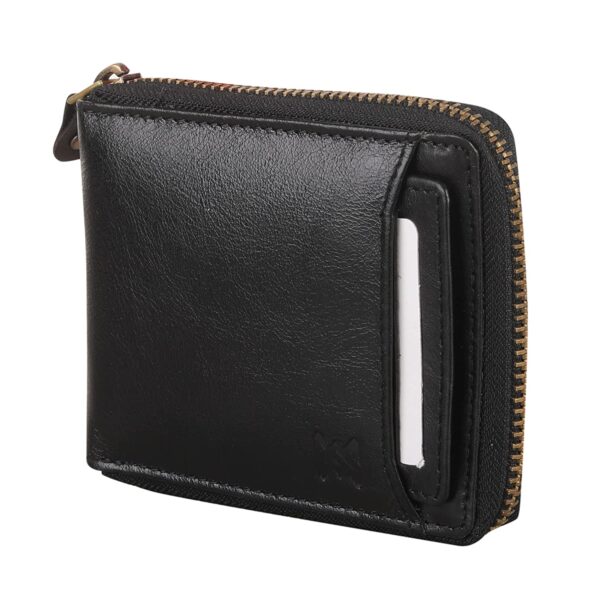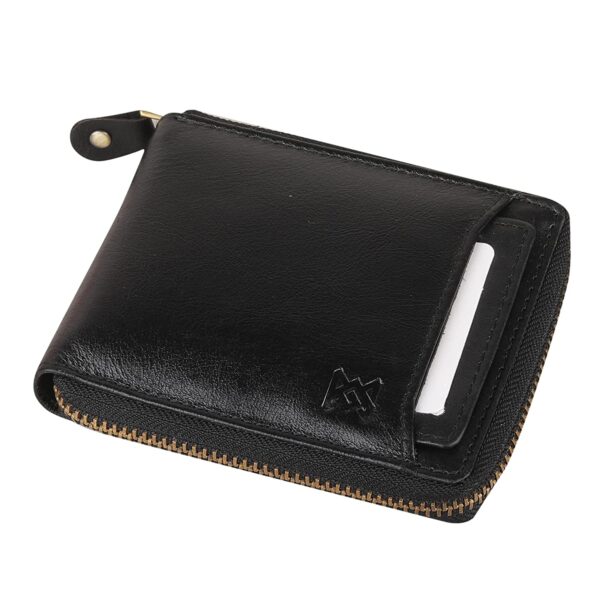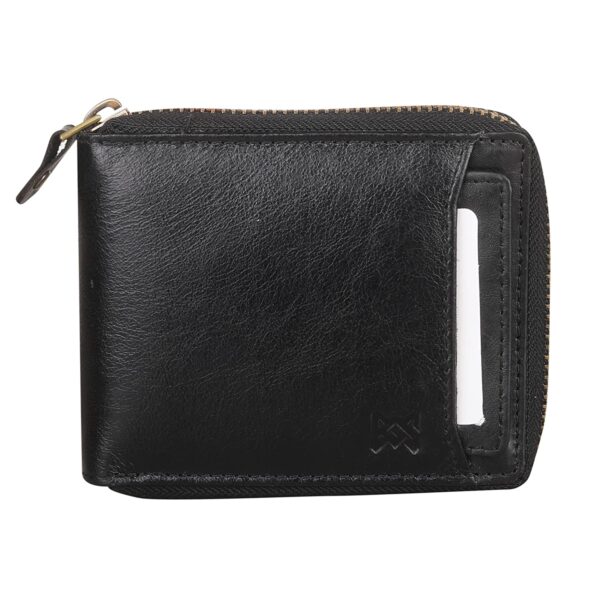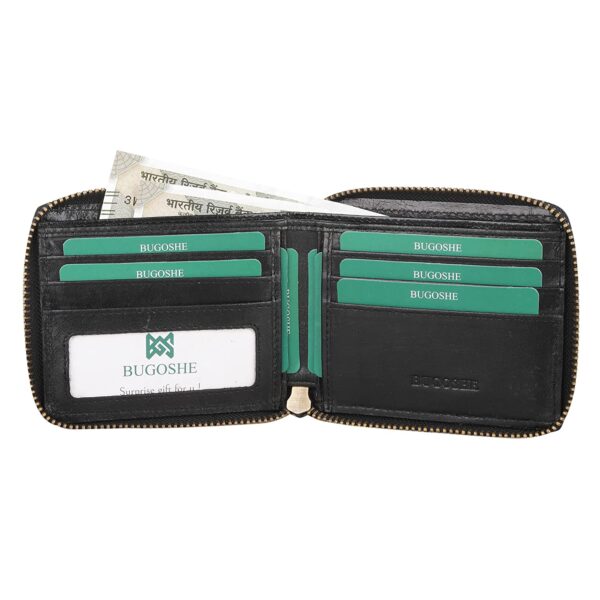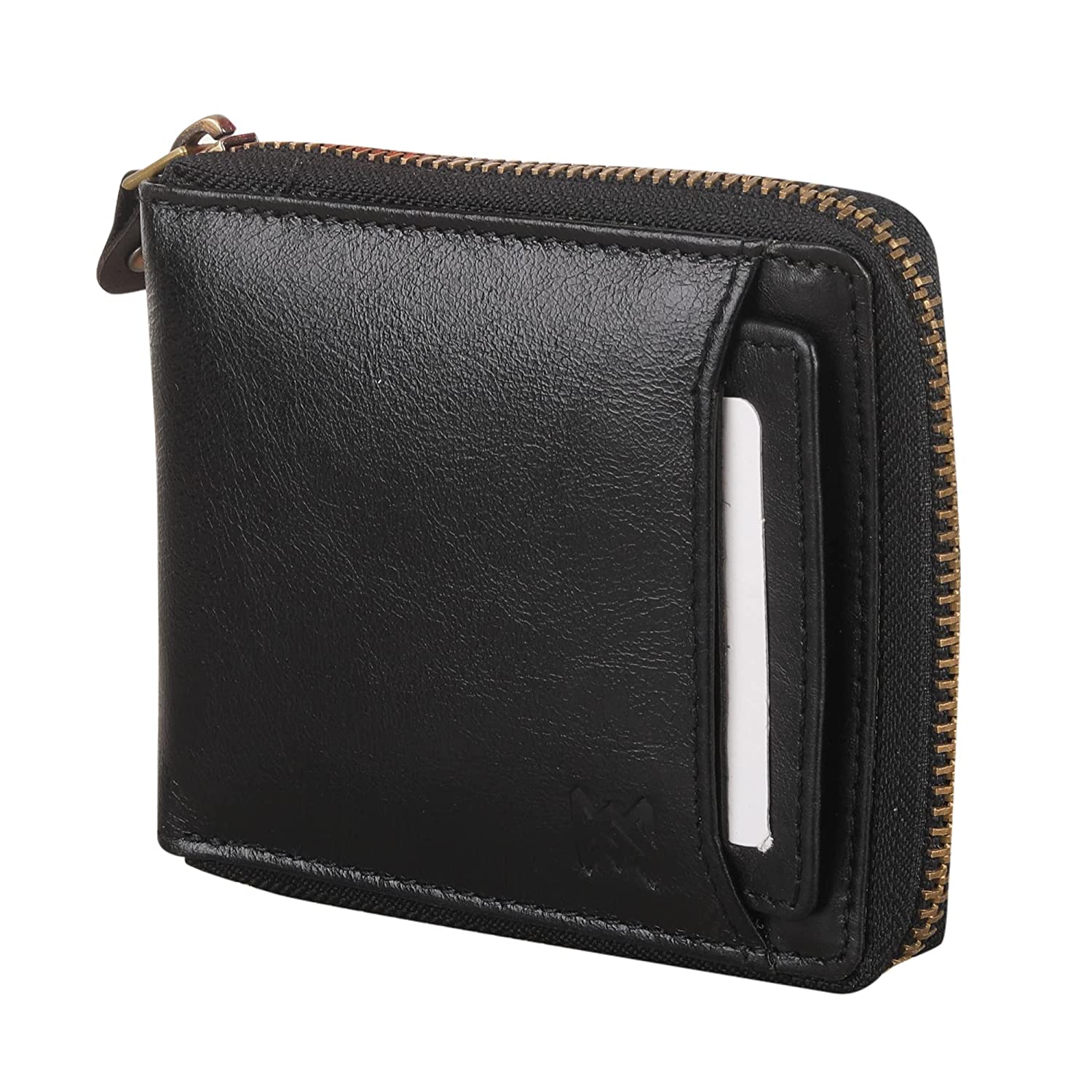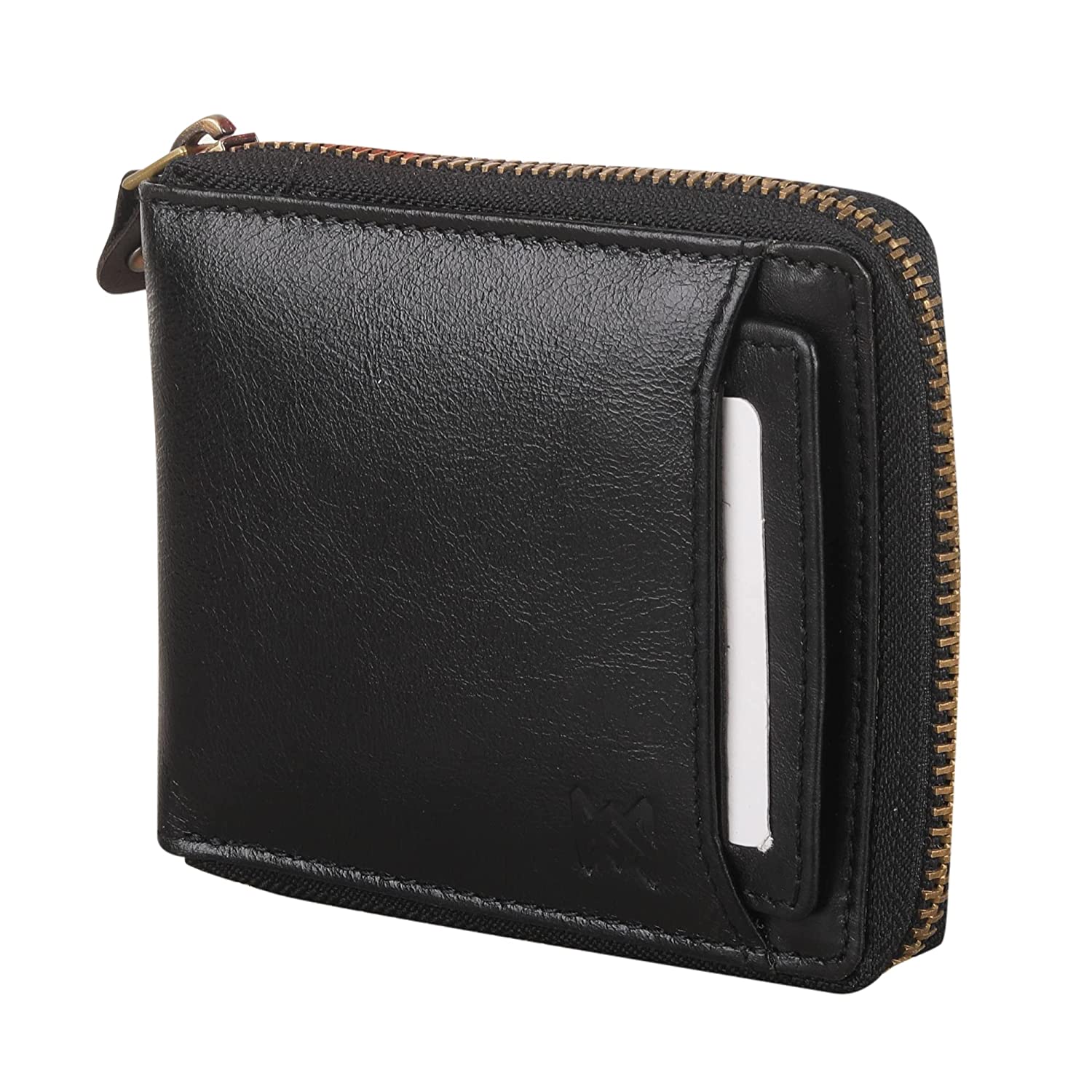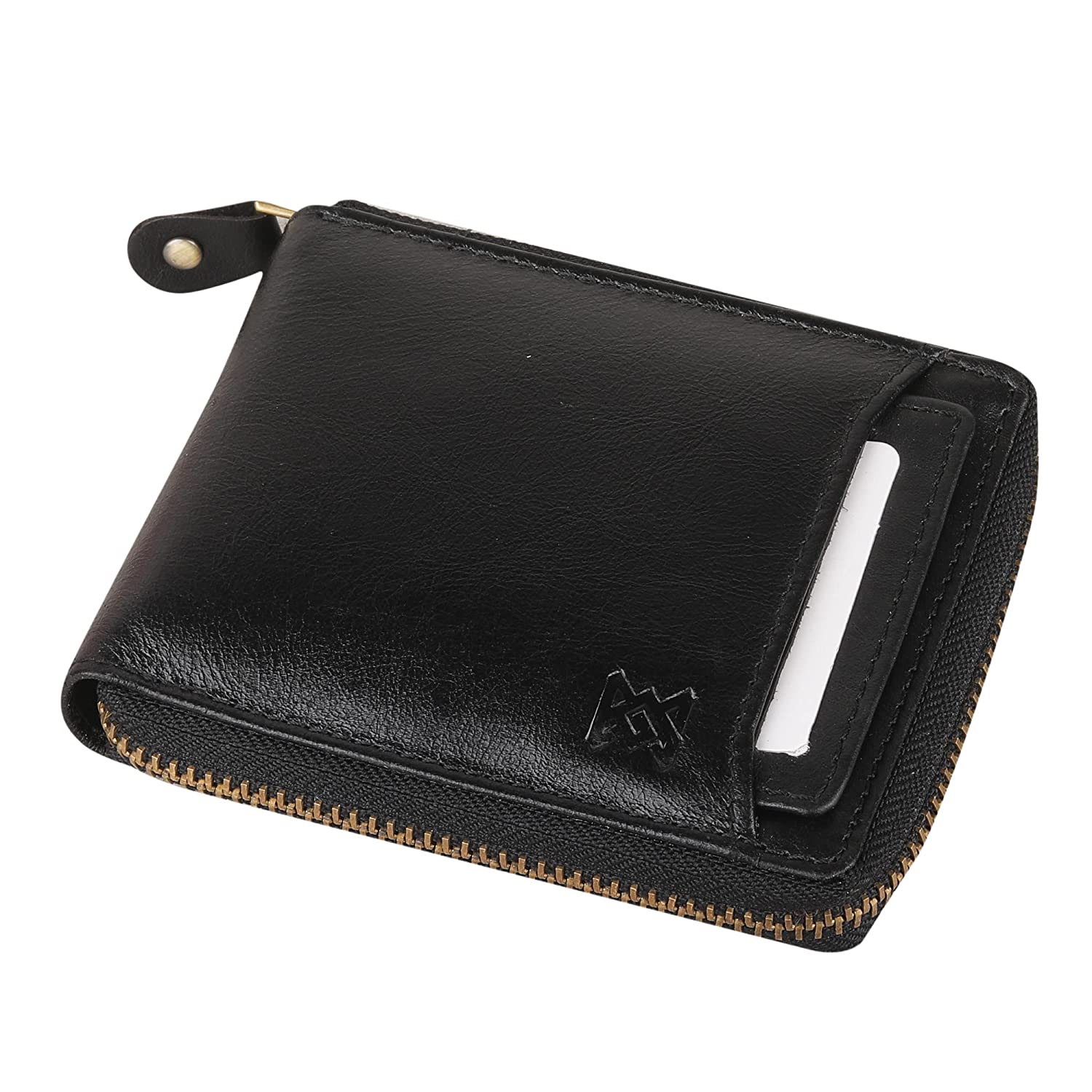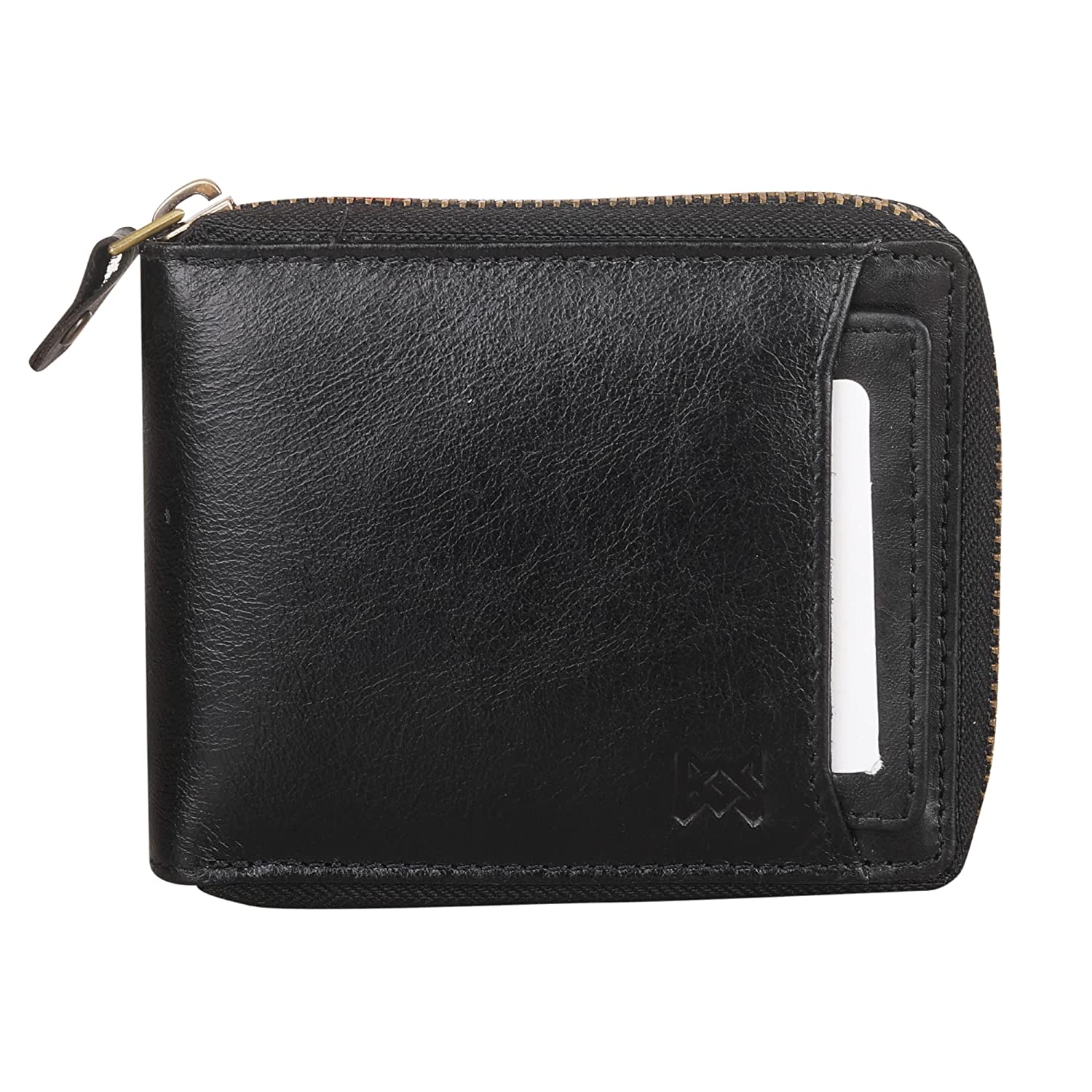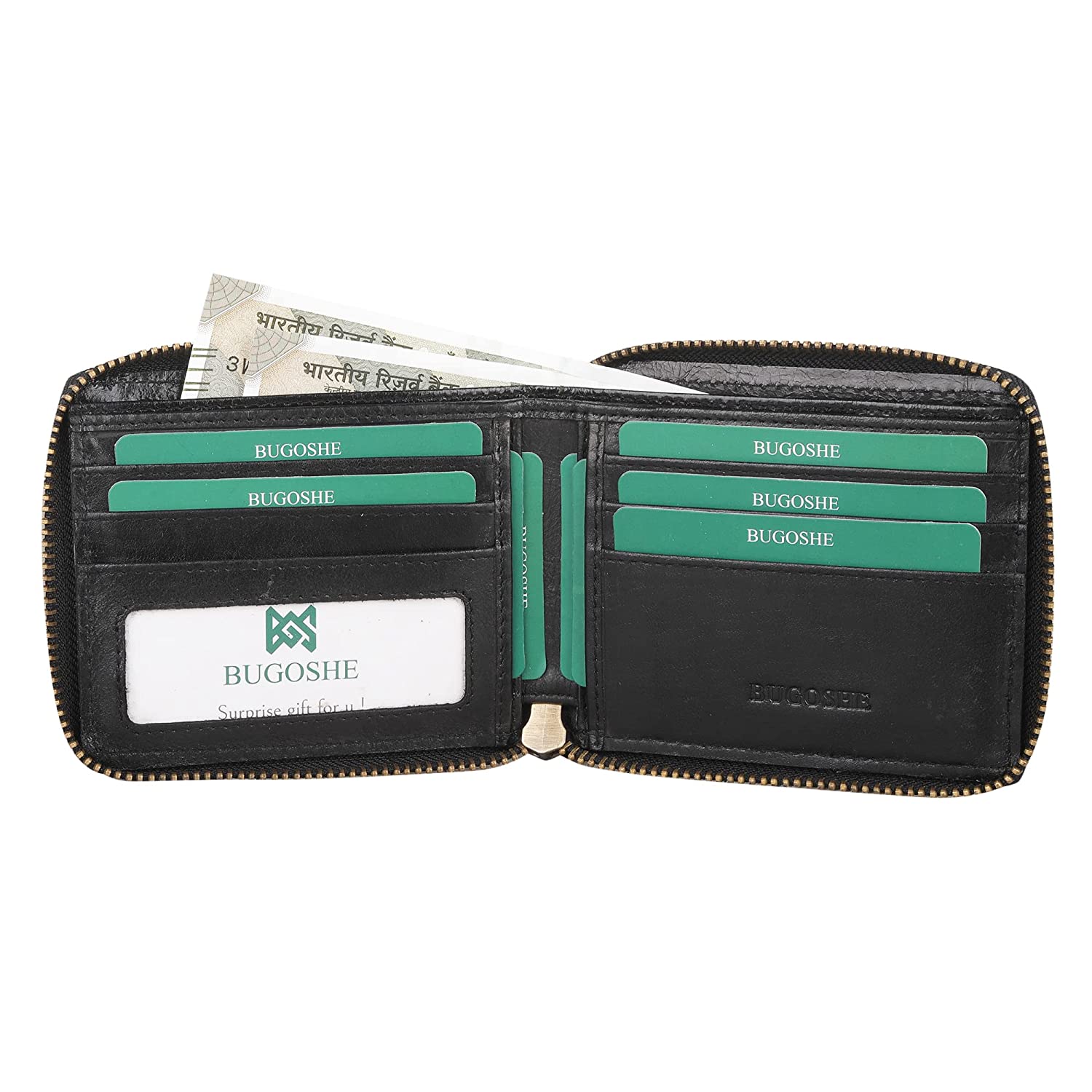 BUGOSHE Hand Crafted RFID Secure Full Grain Crunch Leather Zipper Wallet for Men, Bifold Trendy | Stylish Zip Closure Men's Leather Wallet with Detachable Card Holder (C.H. Black)
Product description
This BUGOSHE premium hunter leather zipper wallet is manufactured from the top layer of buff skin with full grain, one of the expensive type of leather and equipped with RFID blocking technology to secure the Debit/Credit card stored information. Dual tone nature of Hunter leather provides a vintage look to the wallet. The wallet is light weight, fully hand crafted and stitched by expert craftsmen. This zipper wallet has total 10 compartments including one front pocket, 7 card slot with two hidden slots, 2 cash slots and one coin pocket. The wallet comes with zip closing, provides full security to the wallet. The size of the wallet is 11?9?1.5 centimeters (when folded) which is perfectly fitted to your pockets. This type of leather wallet for men and boys is the perfect gifting solution of all age groups on all occasions and festive seasons.
Description
Brand
Reviews (0)
Description
PREMIUM REAL LEATHER – This Bugoshe Men?s wallet is made from high-quality full grain Buff Hunter Leather, comes from top layer of the buff skin. Hunter leather provides a vintage look to the wallet.

BEAUTY OF REAL LEATHER – Real leather maintains natural blemishes such as scars, wire cuts, insect bites, stretch marks, and neck wrinkles. These ?flaws? and inconsistencies are actually a sign of quality, as it verifies the authenticity of the leather.

BIG SPACE, EXTRA SECURITY WITH ZIP CLOSURE – This BUGOSHE leather wallet comes with Zip Closure which provides additional security to the wallet. This zipper wallet consists of 10 compartments with 7 card slots including 2 hidden slots, 2 currency cases, one coin pockets and one front pocket.

PERFECT STITCHING: This wallet is perfectly hand stitched by skilled crafts men with finest thread looking beautiful and long lasting.

SAFELY BLOCKS RFID SIGNALS: Bugoshe wallets are so designed that it can block radio frequency identification (RFID) signals to Keep your data, personal information, and identity safe and secure during travel or work. Your credit cards, debit cards, driving license and ID cards will be effectively/safely protected (Specifically, blocks RFID signals up to 13.56 MHz or higher, and protects valuable information stored on RFID chips from unauthorized scans).

1 YEAR WARRANTY & FULL REFUND/REPLACEMENT – Bugoshe offers 1 year warranty for the products against any manufacturing defect and delivery damages and provides full refunds/free replacement. Our aim is to achieve full customer satisfaction and build a reliability to the brand.