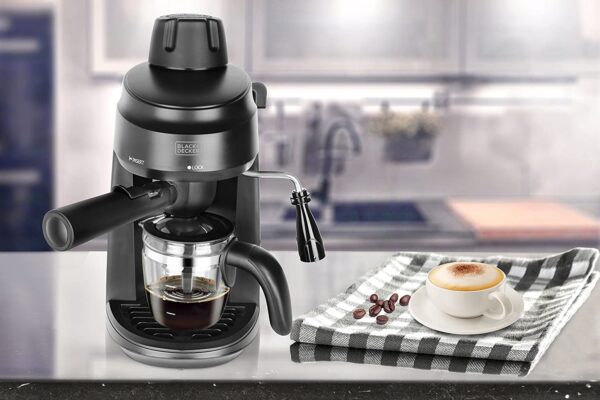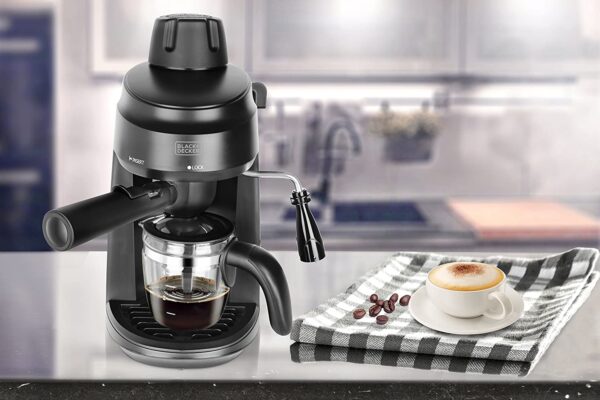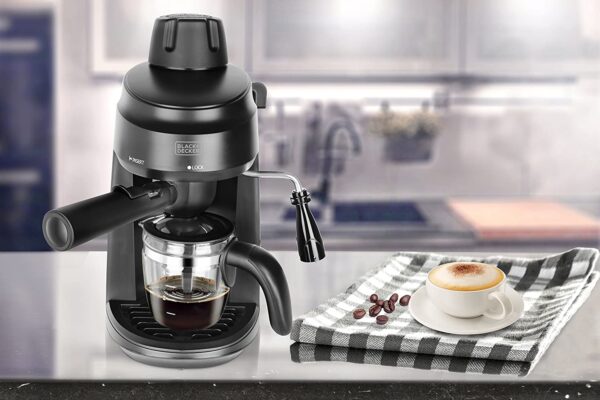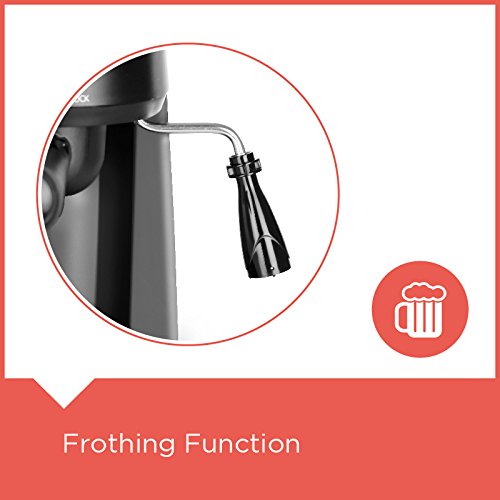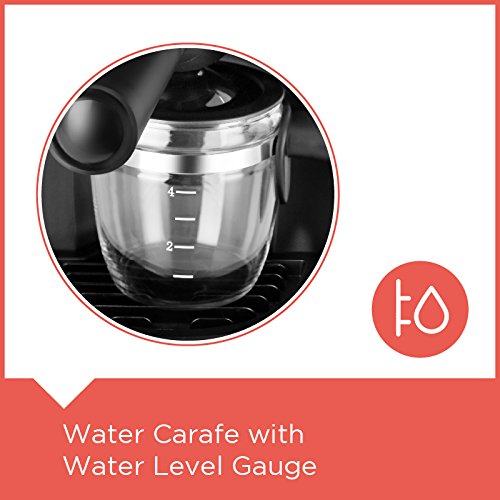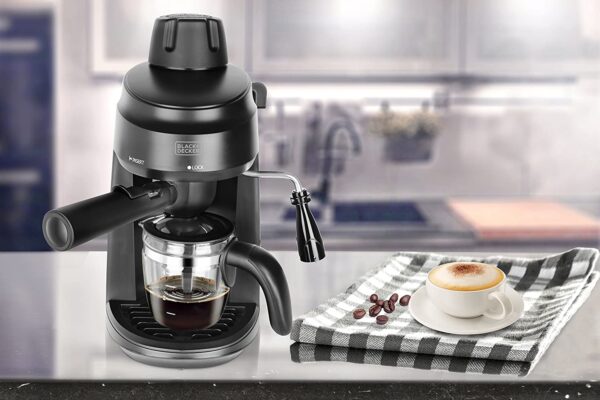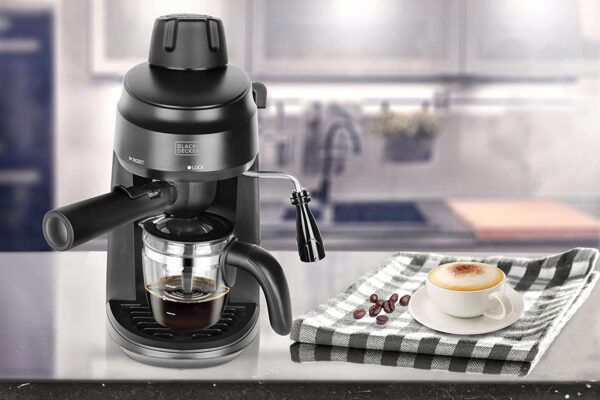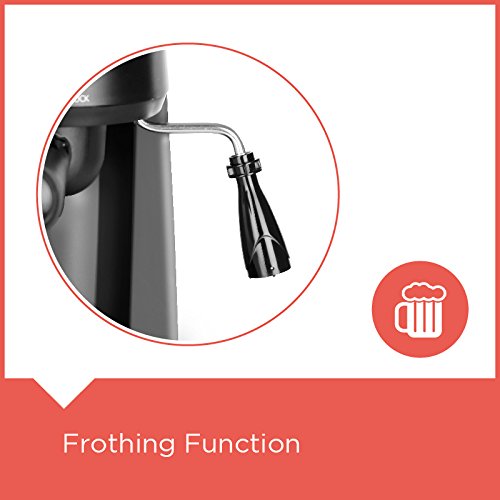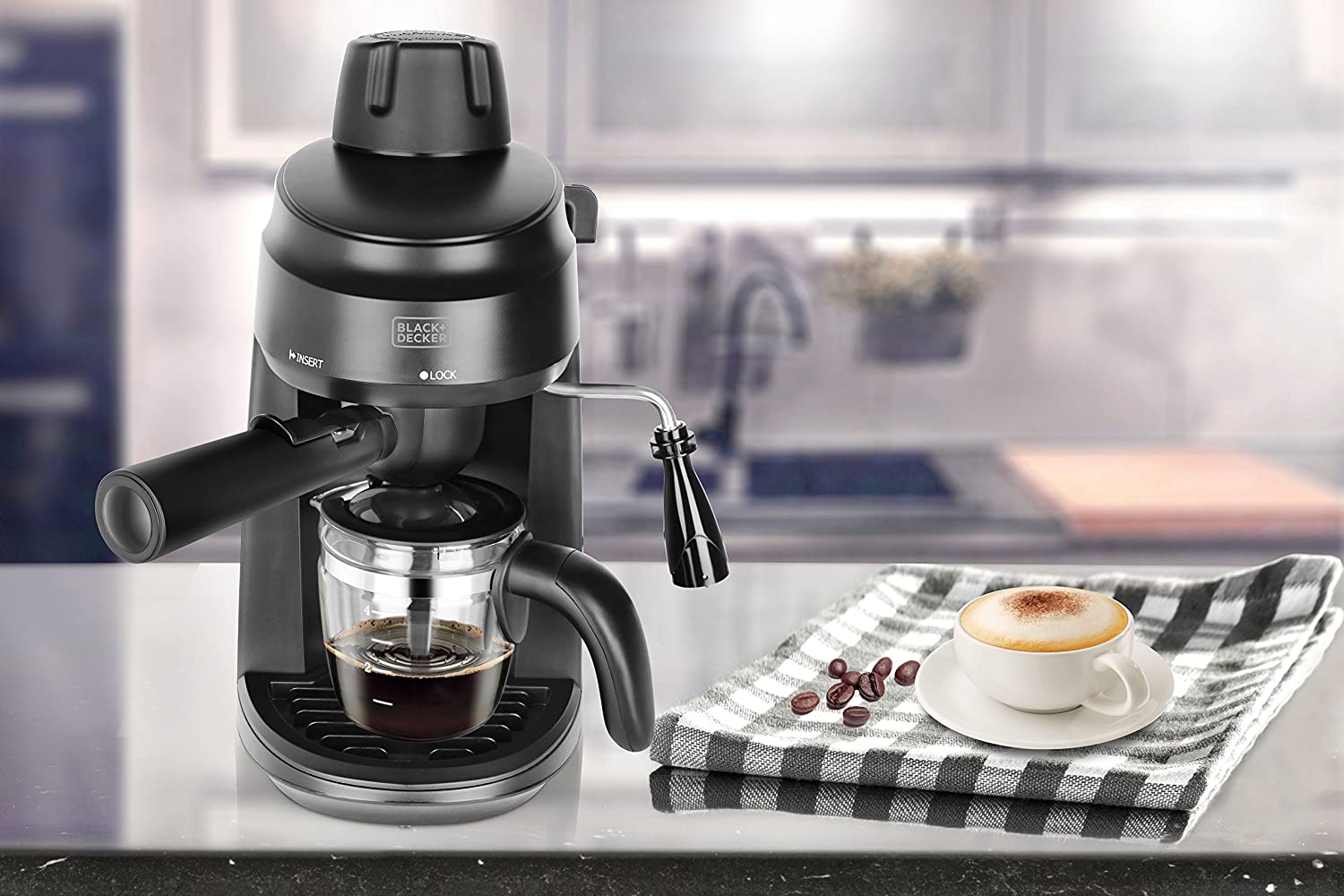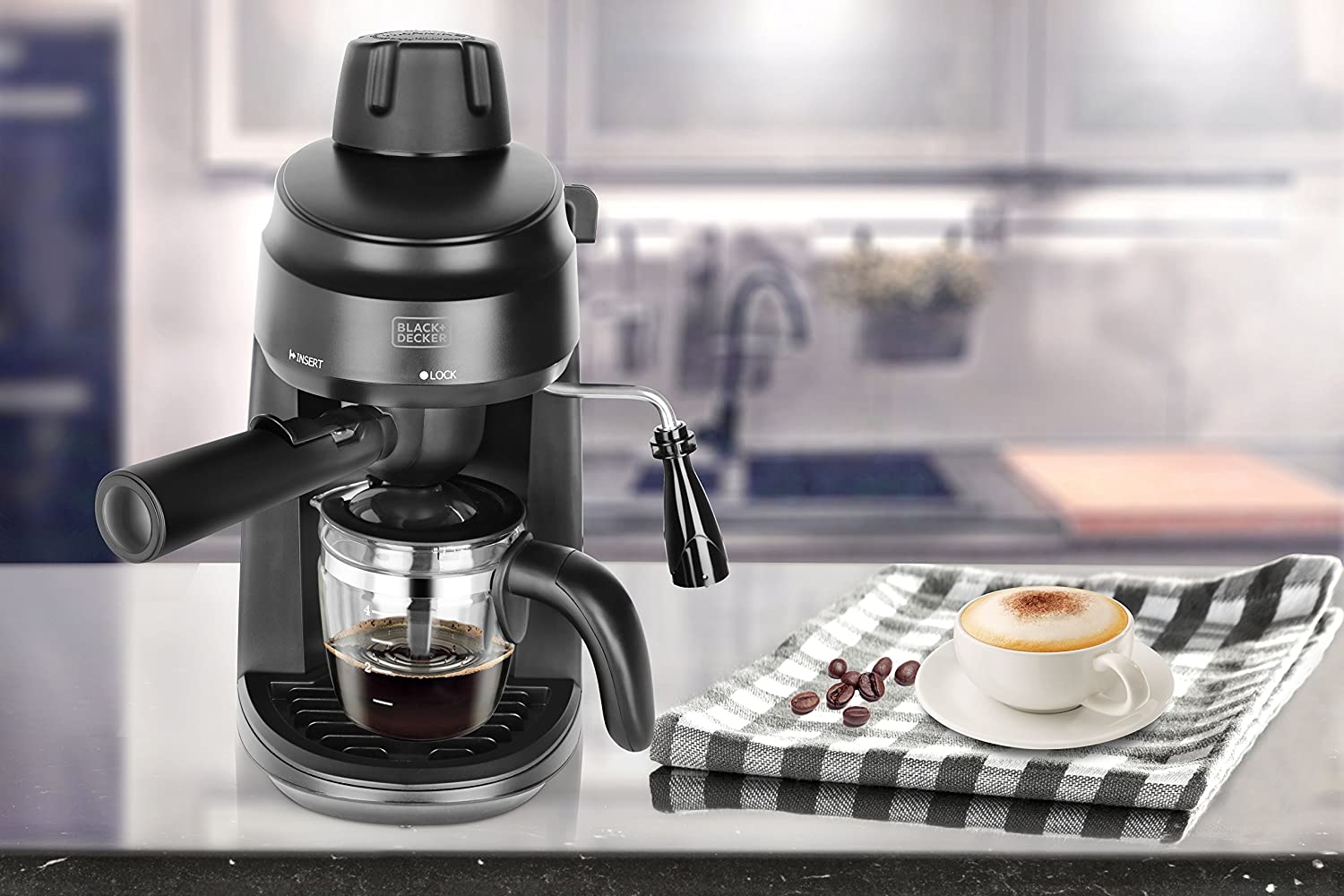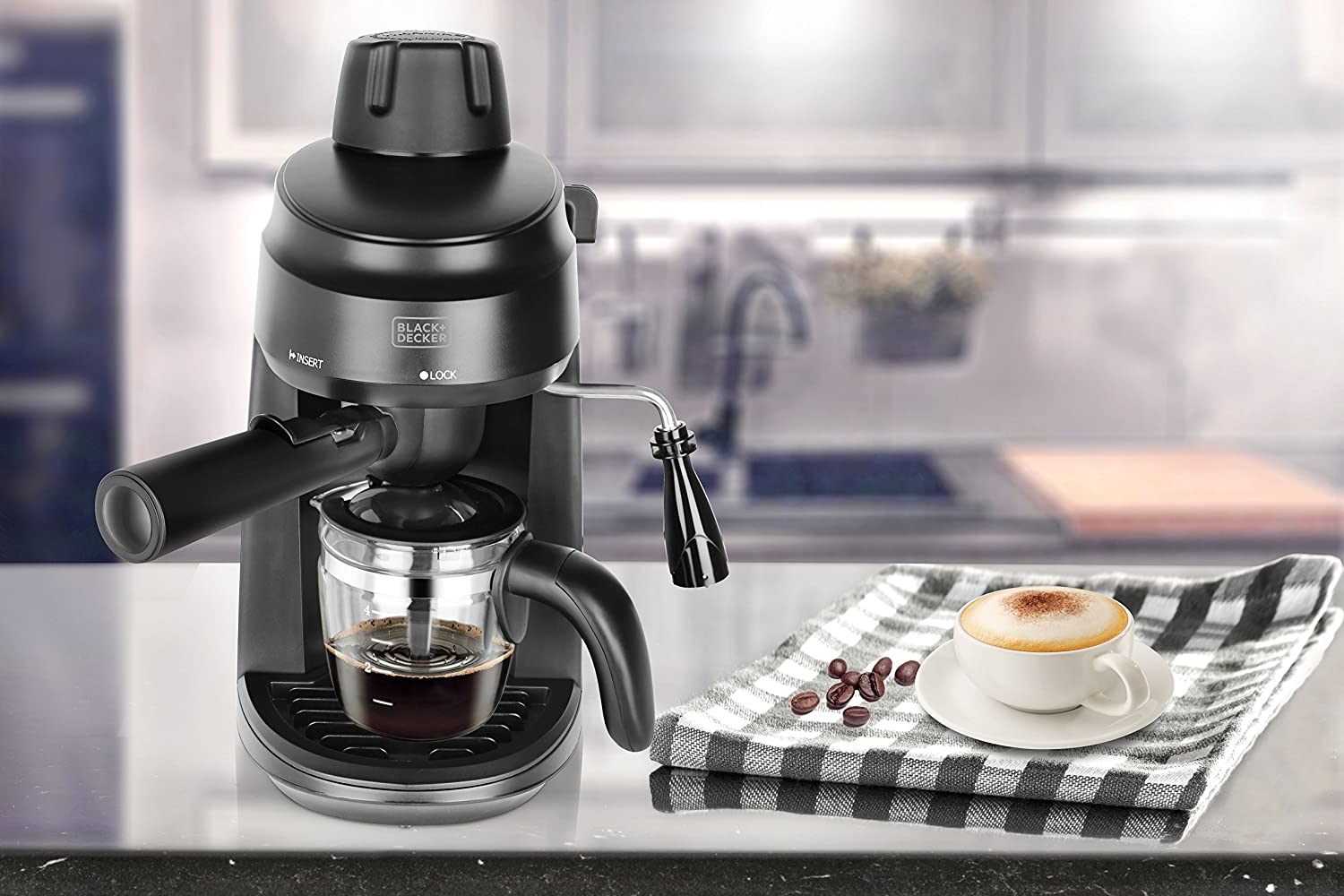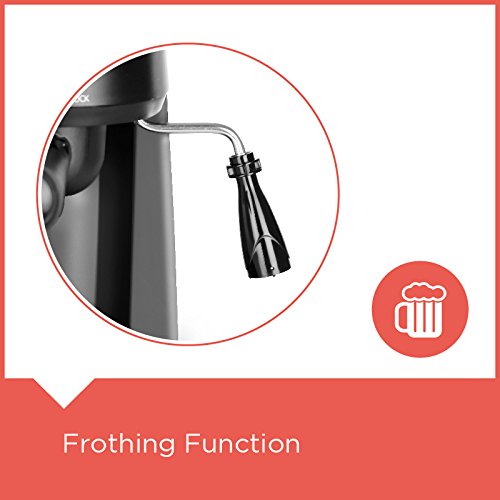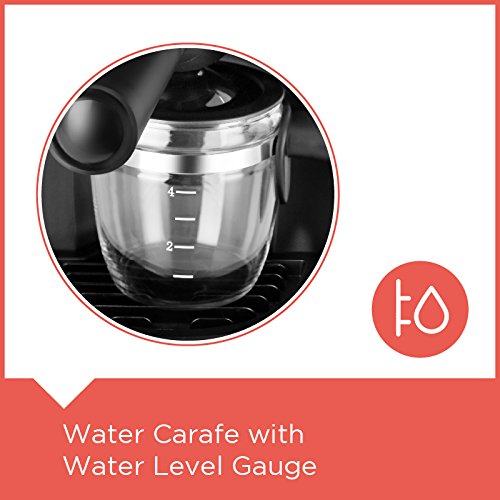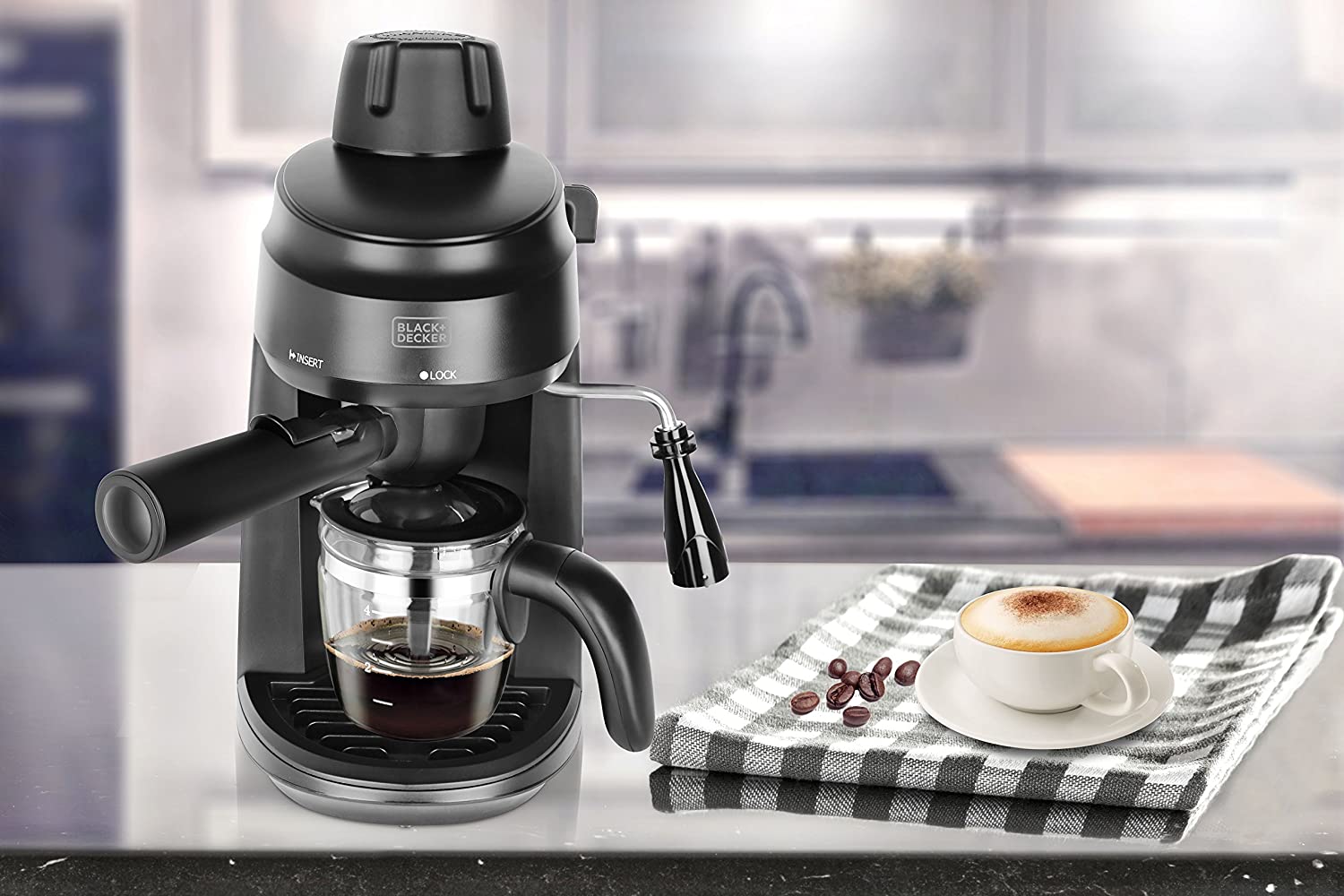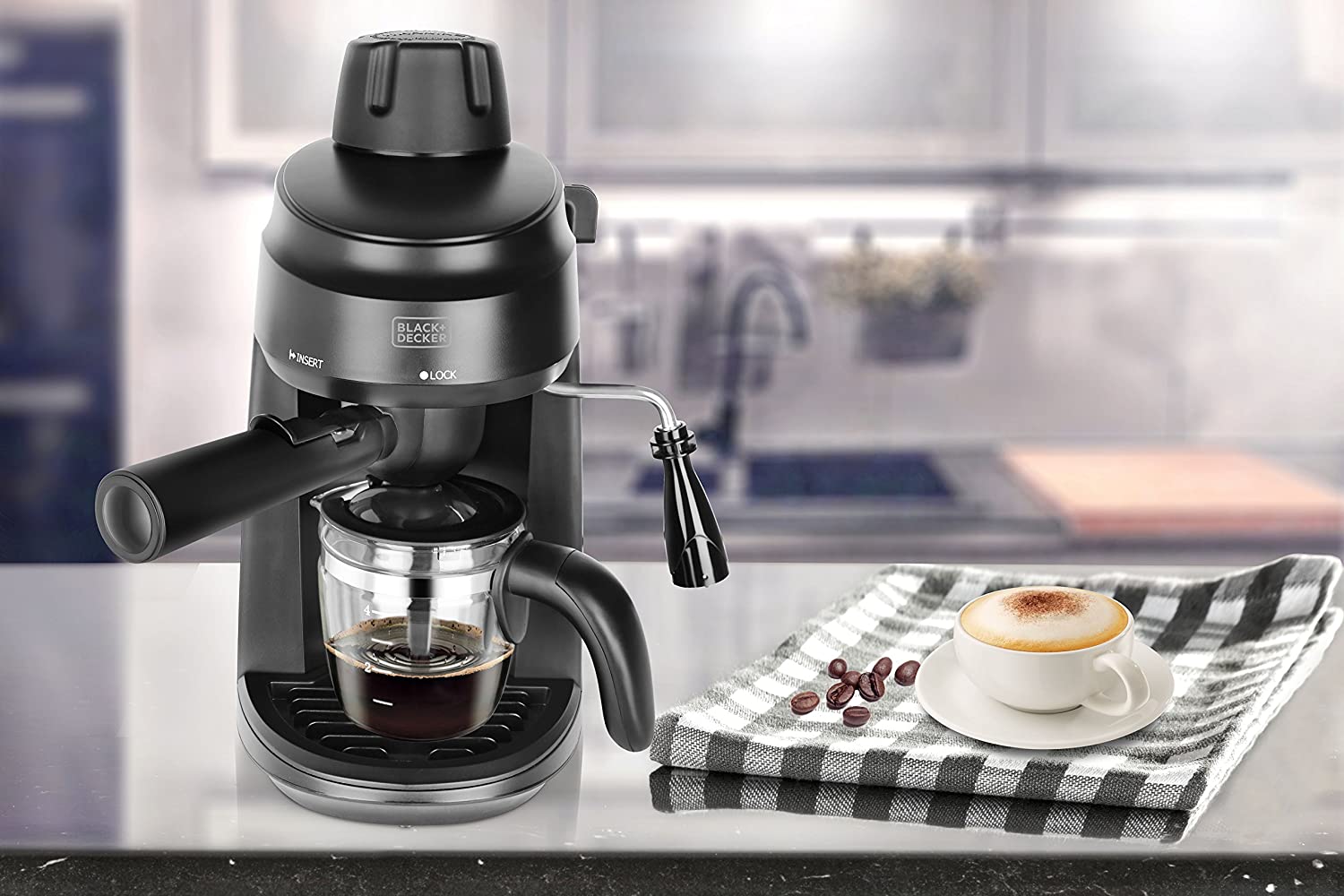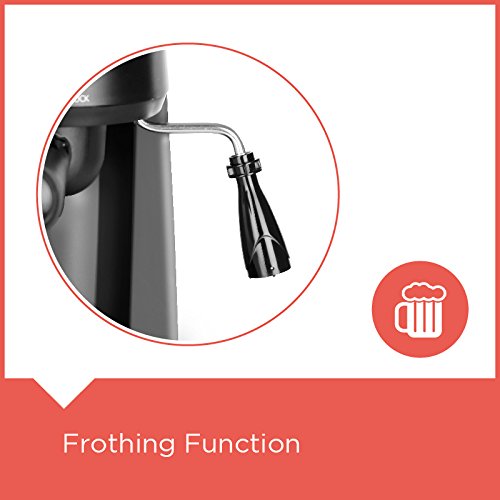 BLACK+DECKER BXCMBLACK+DECKER BXCM0401IN 4-Cup Espresso & Cappuccino Coffee Maker0401IN 4-Cup Espresso & Cappuccino Coffee Maker
Description
Brand
Reviews (0)
Description
Capacity 4 Cups
Brand BLACK+DECKER
Colour Black
Coffee Maker Type Espresso Machine
Material Plastic
Wattage 870 Watts
Style Modern
Recommended Uses For Product Traveling
Model Name BXCM0401IN
Number of Items 1
See more
About this item
Steam knob for coffee and frothing
Die-cast aluminium alloy boiler for long life
High temperature carafe with water level indicator
Detachable drip tray for easy cleaning
Warranty: 2 years on product
Power: 870 watts; Operating voltage: 220 – 240 volts
Includes: Espresso machines, instruction manual and carafe
Customer ratings by feature
Sharing of powers
3.9 3.9
Easy to clean
3.6 3.6
For beginners
3.6 3.6
Easy to use
3.5 3.5
See all reviews
Report incorrect product information.
Sponsored
Have a question?
Find answers in product info, Q&As, reviews
Type your question or keyword
Brands related to this category on Amazon
Sponsored
There's Love In Every Cup Of Coffee!There's Love In Every Cup Of Coffee!
Become Your Own BaristaBecome Your Own Barista
Product information
Technical Details
Manufacturer ‎Black + Decker
Item model number ‎BXCM0401IN
Product Dimensions ‎23 x 23 x 30.8 cm; 1.83 Kilograms
ASIN ‎B078YHPBNP
Additional Information
Manufacturer Black + Decker, 1800 -425-3333
Packer 1800 -425-3333
Importer 1800 -425-3333
Item Weight 1 kg 830 g
Item Dimensions LxWxH 23 x 23 x 30.8 Centimeters
Included Components Espresso Machines, Instruction Manual and Carafe
Generic Name Black and Decker Coffee Maker
Feedback
Would you like to tell us about a lower price?
What is in the box?
Espresso Machines, Instruction Manual and Carafe
From the manufacturer
coffee maker
Brand
the BLACK+DECKER Store