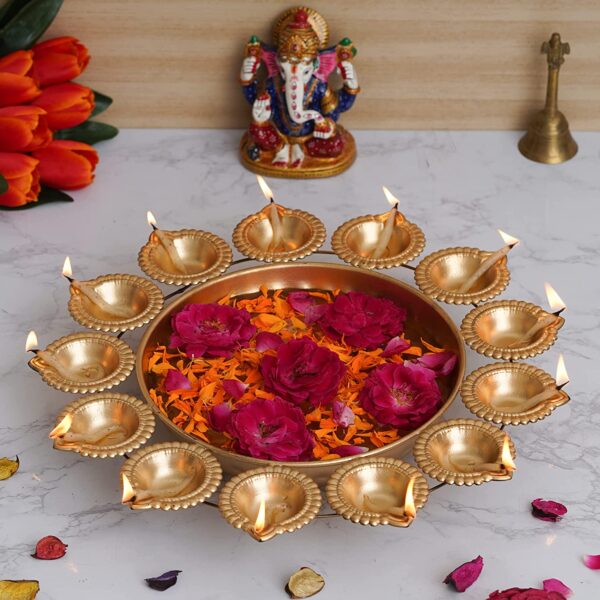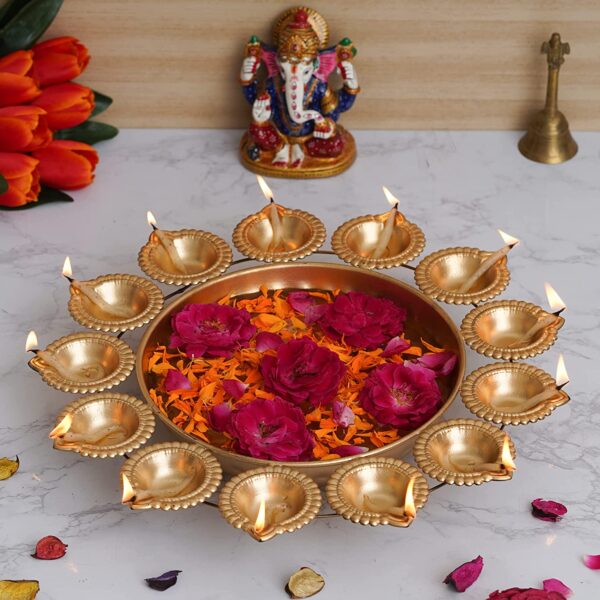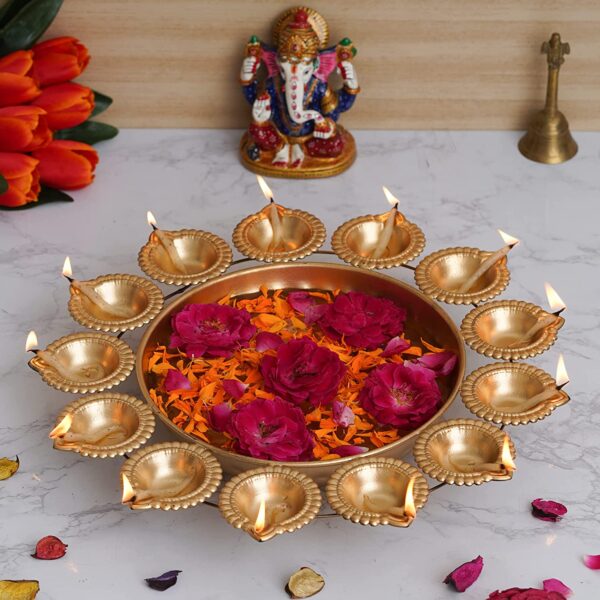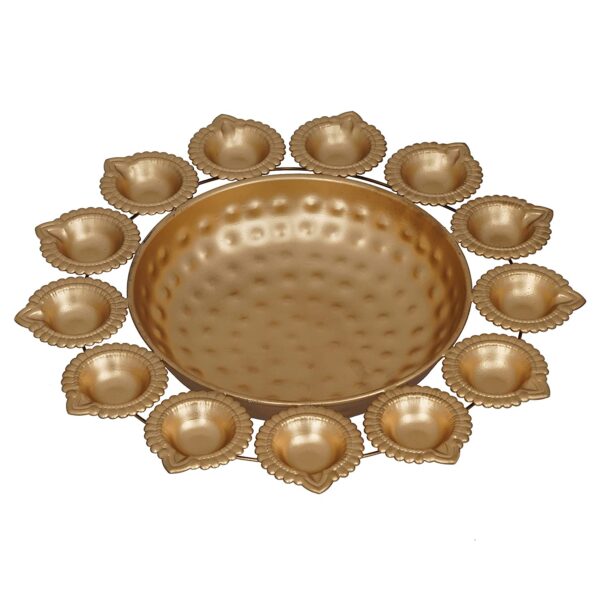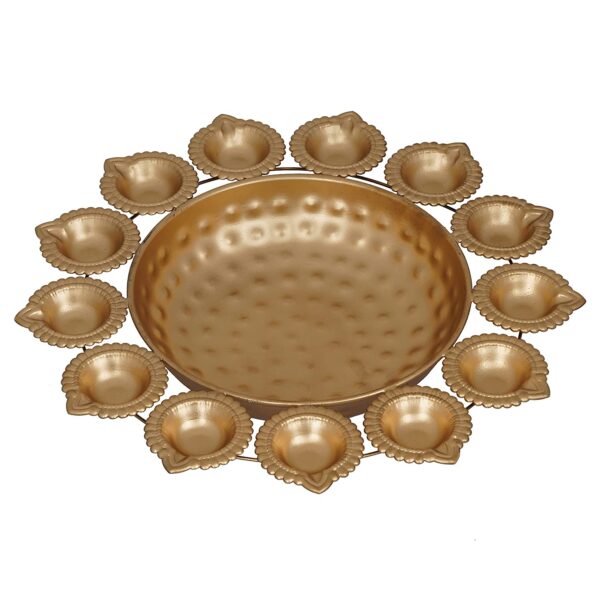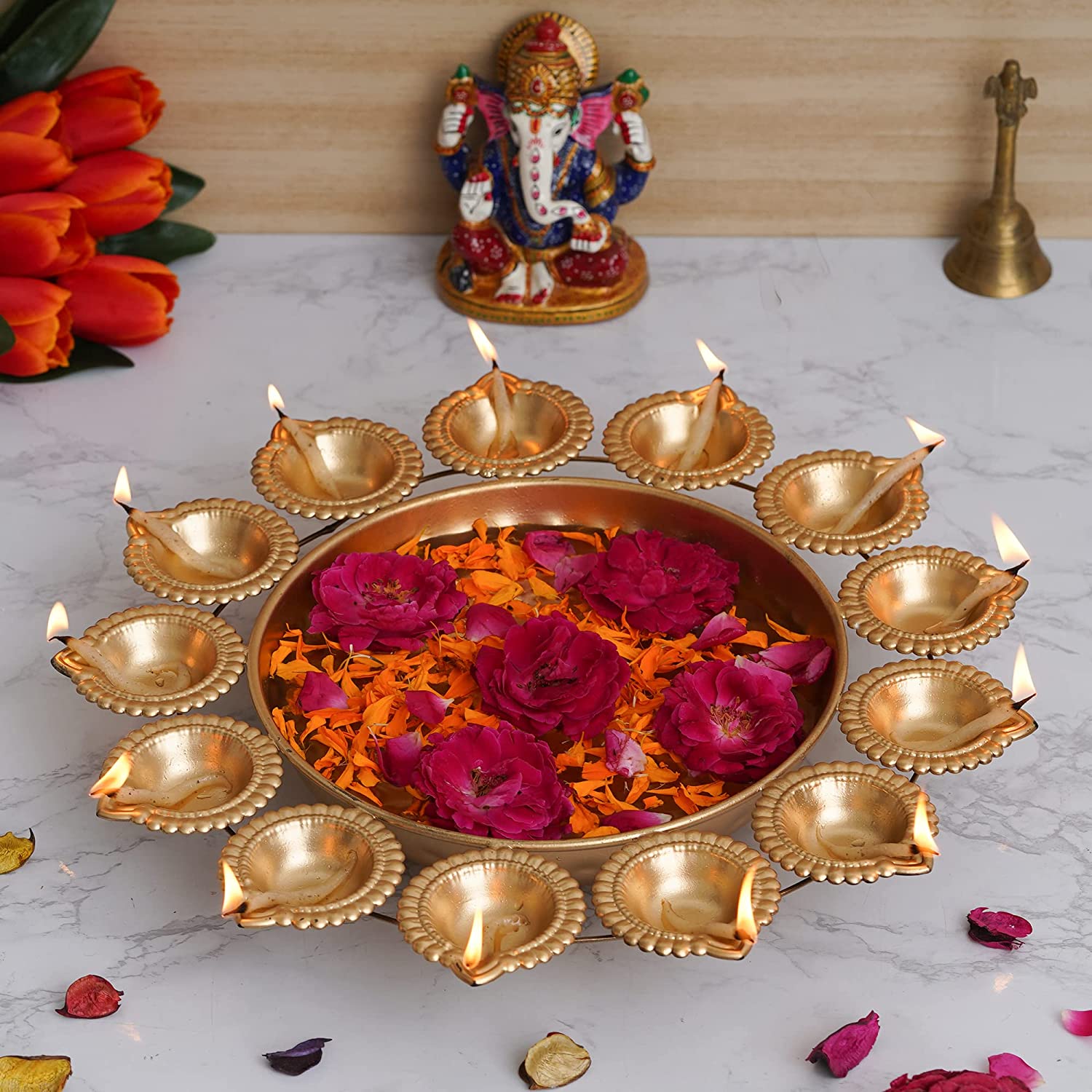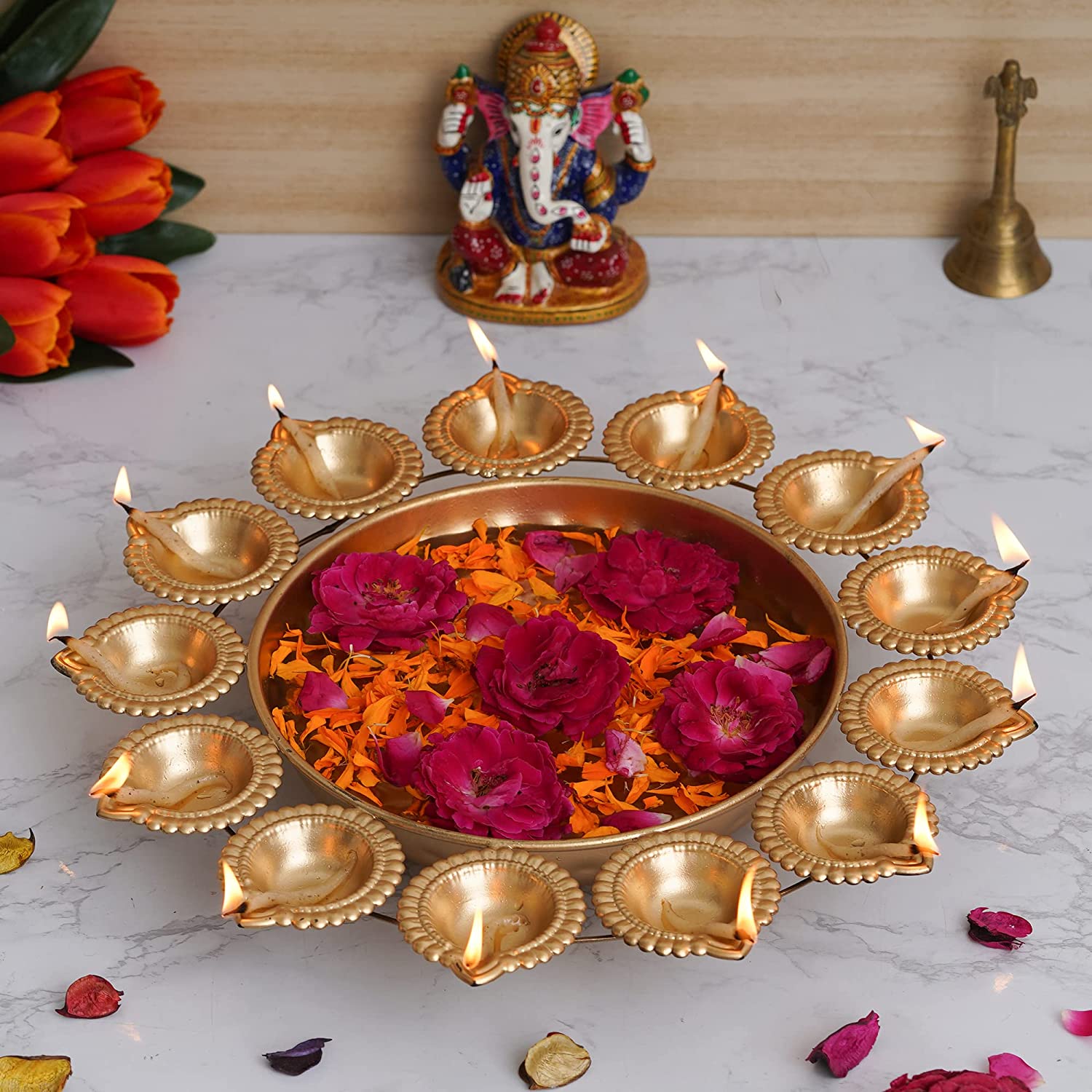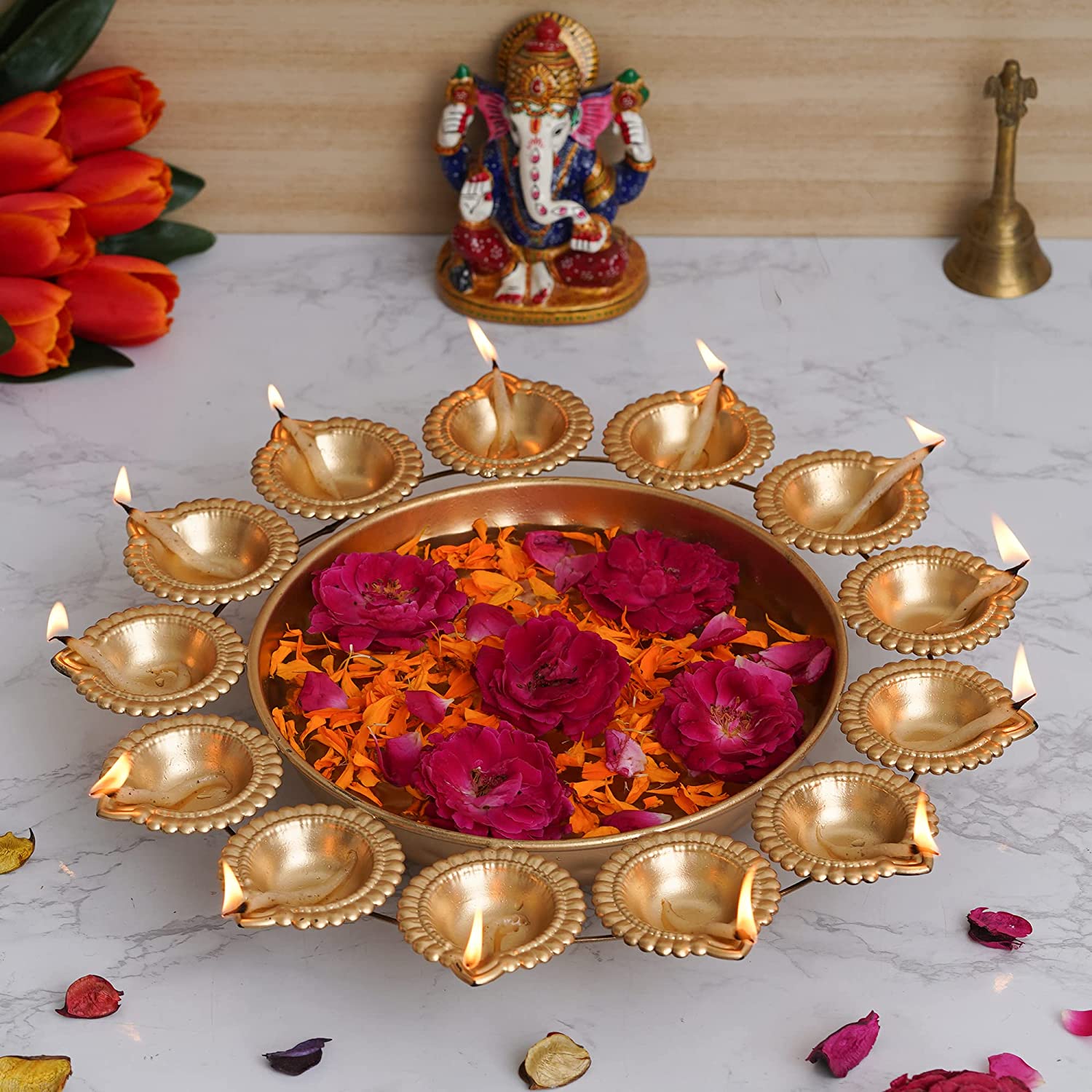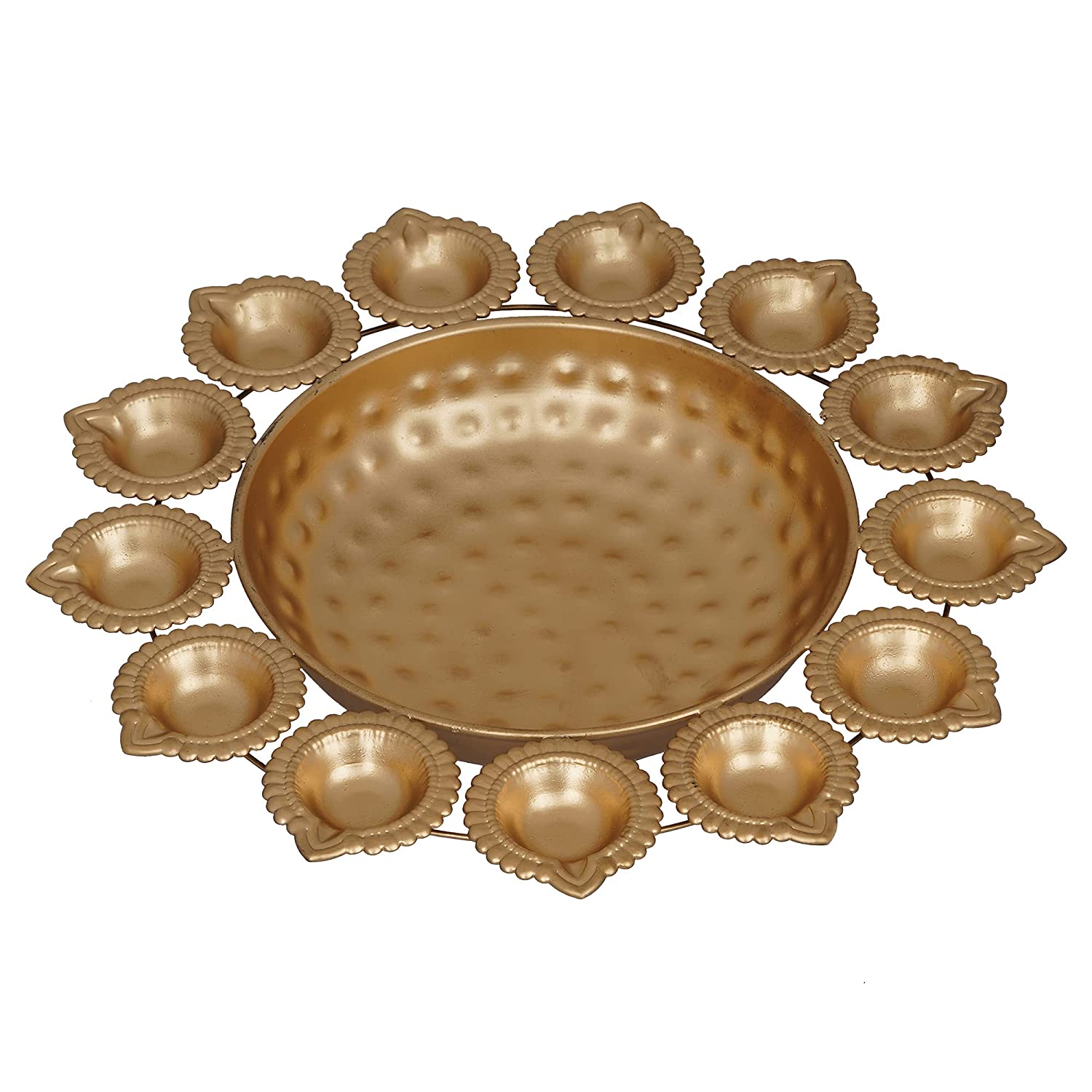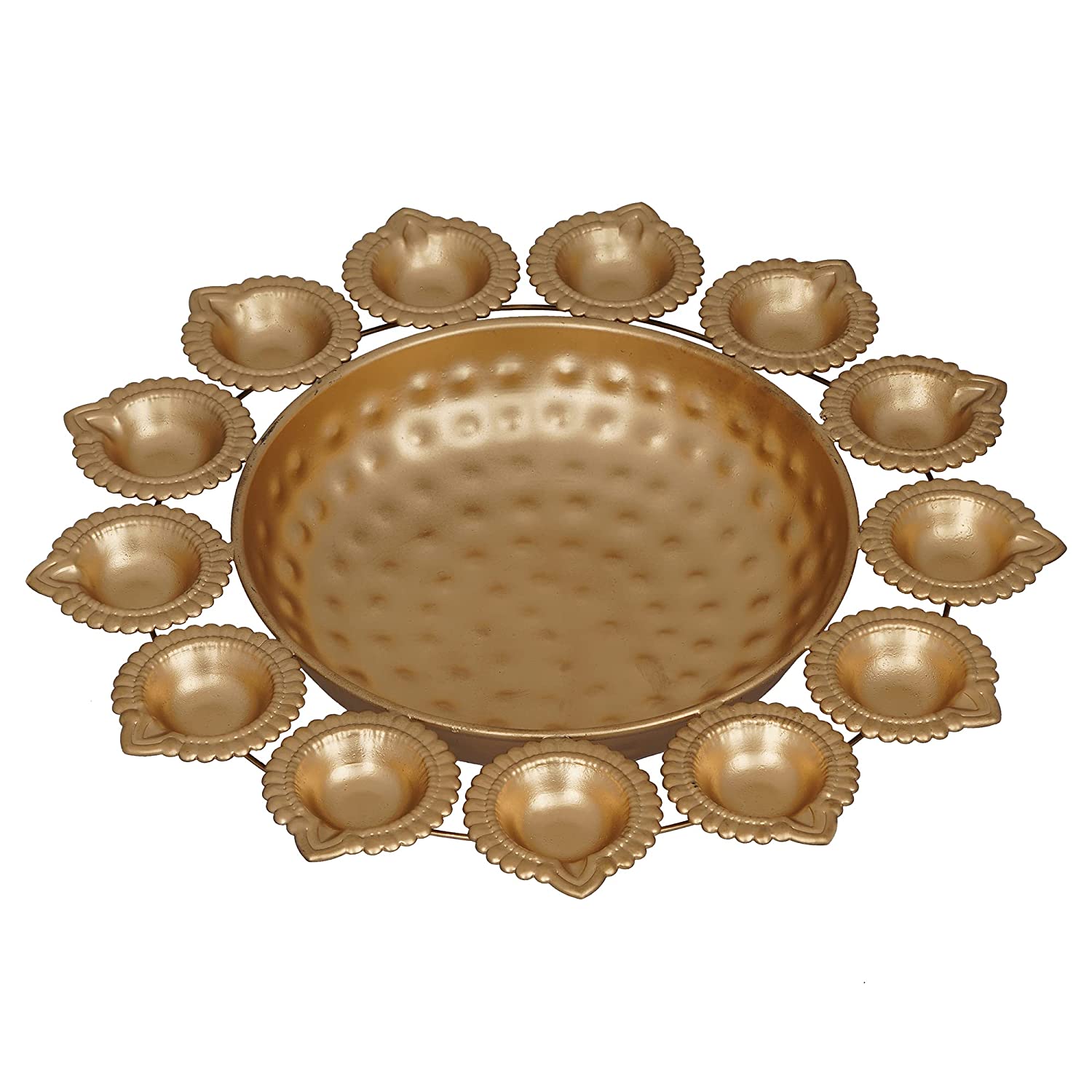 BBRATS Diya Shape Flower Decorative Urli Bowl for Home Handcrafted Bowl for Floating Flowers and Tea Light Candles Home ,Office and Table Decor| Diwali Decoration Items for Home ( 14 Inches)
On the Ayurveda side, the urulis are used to prepare medicines and store the potions in them in order to treat and heal various diseases and disorders in the body.
Nowadays urulis are used in the various decorative purposes for welcoming during any special festive occasions or in regular interior home decors which enhance the traditional look to the place and attract the attention.
In general, keeping close contact with any kind of natural display helps to reduce our anxiety and provides a pleasant environment.
As this uruli contains natural elements like water, flowers, and fragrant ingredients, placing this at any of your desirable spots helps to create a peaceful and calm atmosphere and boost the harmony of the place.
One of the unique Vastu elements among various types of Vastu products is Uruli. Apart from various Vastu tips available for abundant Vastu products, certain benefits can be received by applying Vastu rules over Uruli.
Pancha bhoota or the five natural elements are believed to remove the negative vibes in and around the environment.
One among the five elements is water and this water element in the uruli acts as the remover of negative vibes and protects from evil eyes, black magic, and another bad aura present in the respective place.
Choosing the right place to present the uruli is mandatory to receive its complete benefits which enhances the peace of its surroundings. Urulis should be kept in a spot where it gets complete visibility. Following are the suggestions of various places, where an uruli can be placed.
Urulis can be placed in pooja room in front of idols

It can be placed before the main door

This can also be placed at the center of the living room

This can be placed in the area of interior designs as home decor.

This uruli can be placed at the entrance of the home or any other holy place.

This urulis can be placed either on a table, over a stand, or on the floor depending on its size, weight, and space it occupies.

Apart from these areas, the urulis can be placed on the balcony or at any of the favorite spots in your home, where you wish to create a calm environment.
Description
Additional information
Brand
Reviews (0)
Description
| | |
| --- | --- |
| Colour | Gold |
| Material | Metal |
| Brand | BBRATS |
| Number of Pieces | 1 |
| Theme | Floral |
| Mounting Type | Tabletop |
👉Package Content: 1 Webelkart Round Flower Decoration Urni Bowl Lotus Tealight Candle Holder For Home Decor

👉Material: Metal With Gold Finish

👉Traditional accent piece, often filled with water and topped with floating candles or petals or floating candles or just left with potpourri Diwali decoration items For Home Decor urli

🏠Ideal decoration item for Indian Festivals, Wedding, Anniversary, House Warming, Christmas, X-Mas, New Year or any other family celebration.

Care Instructions: Never use any harsh chemicals or never rub it with any rough surface, Wipe it with clean piece of dry Cloth .
Additional information
| | |
| --- | --- |
| Weight | 900 kg |
| Dimensions | 5 × 5 × 5 cm |
Related Products